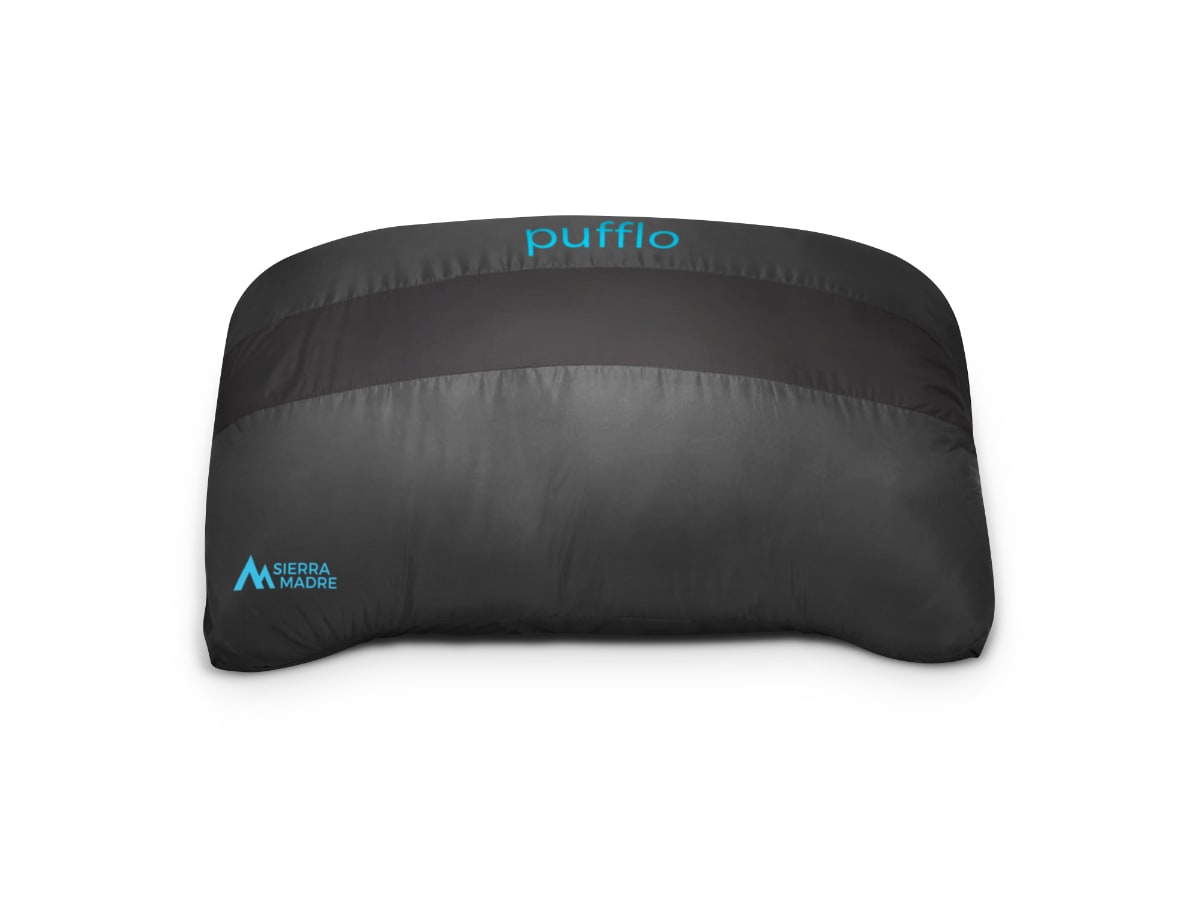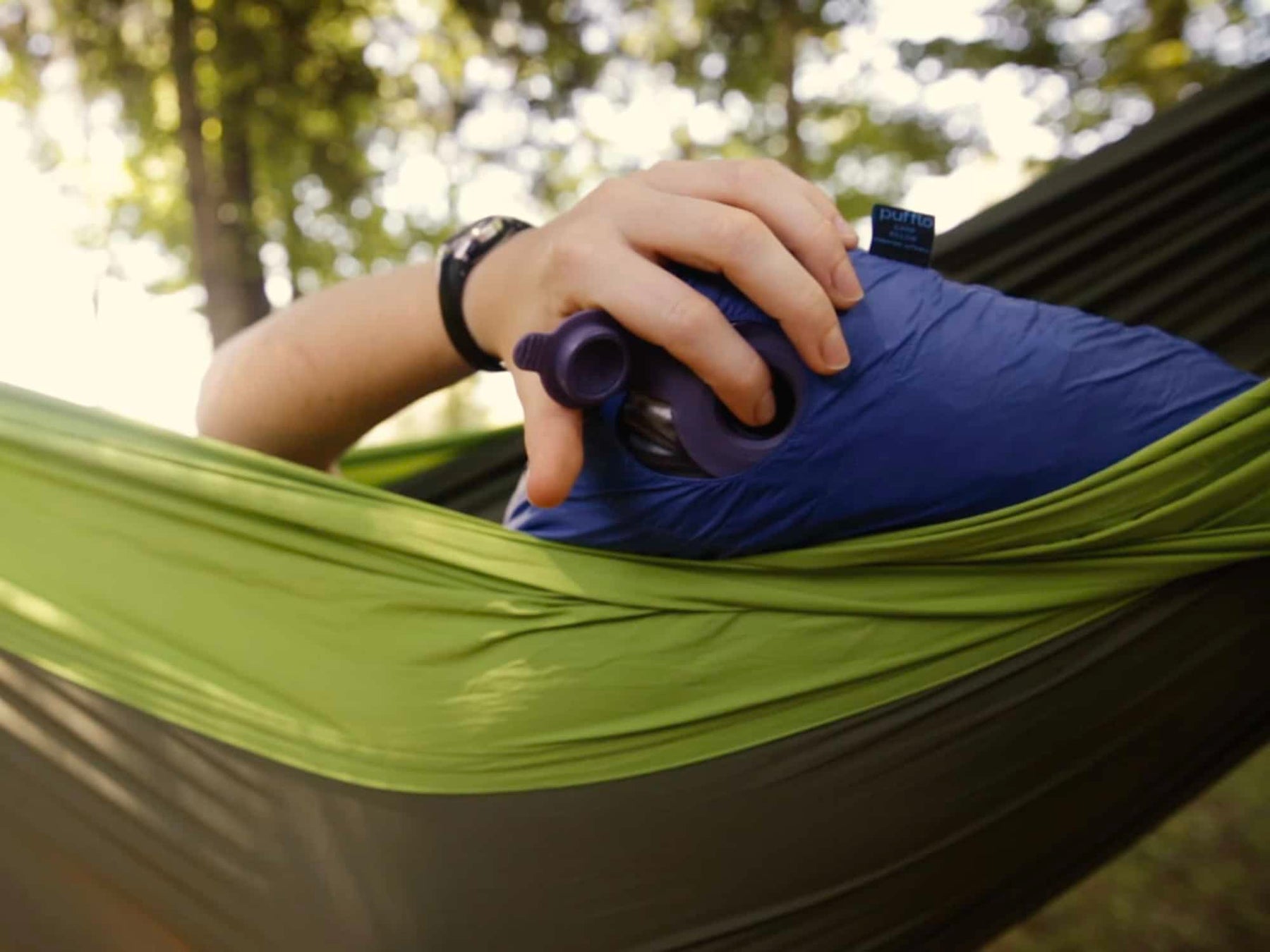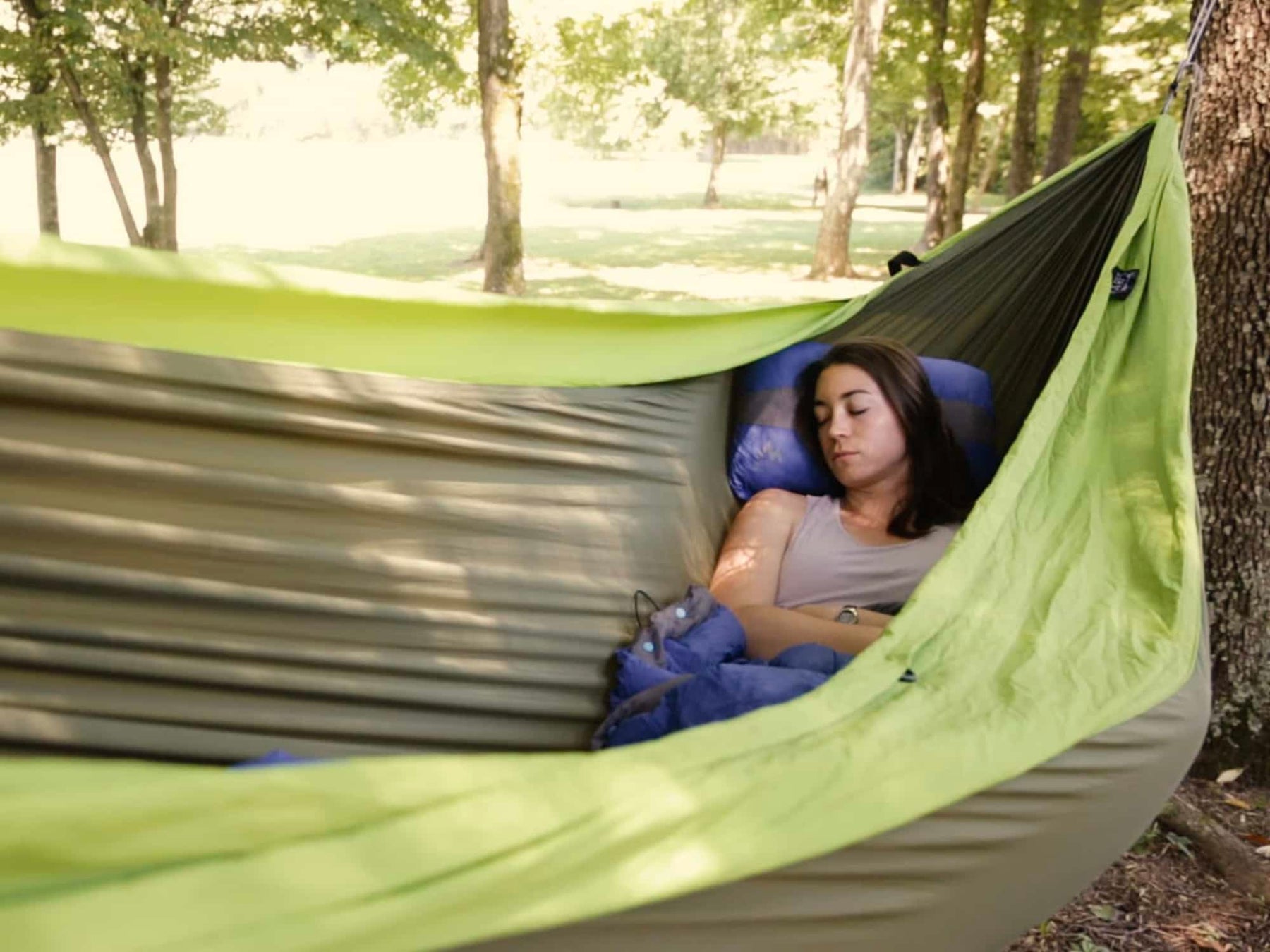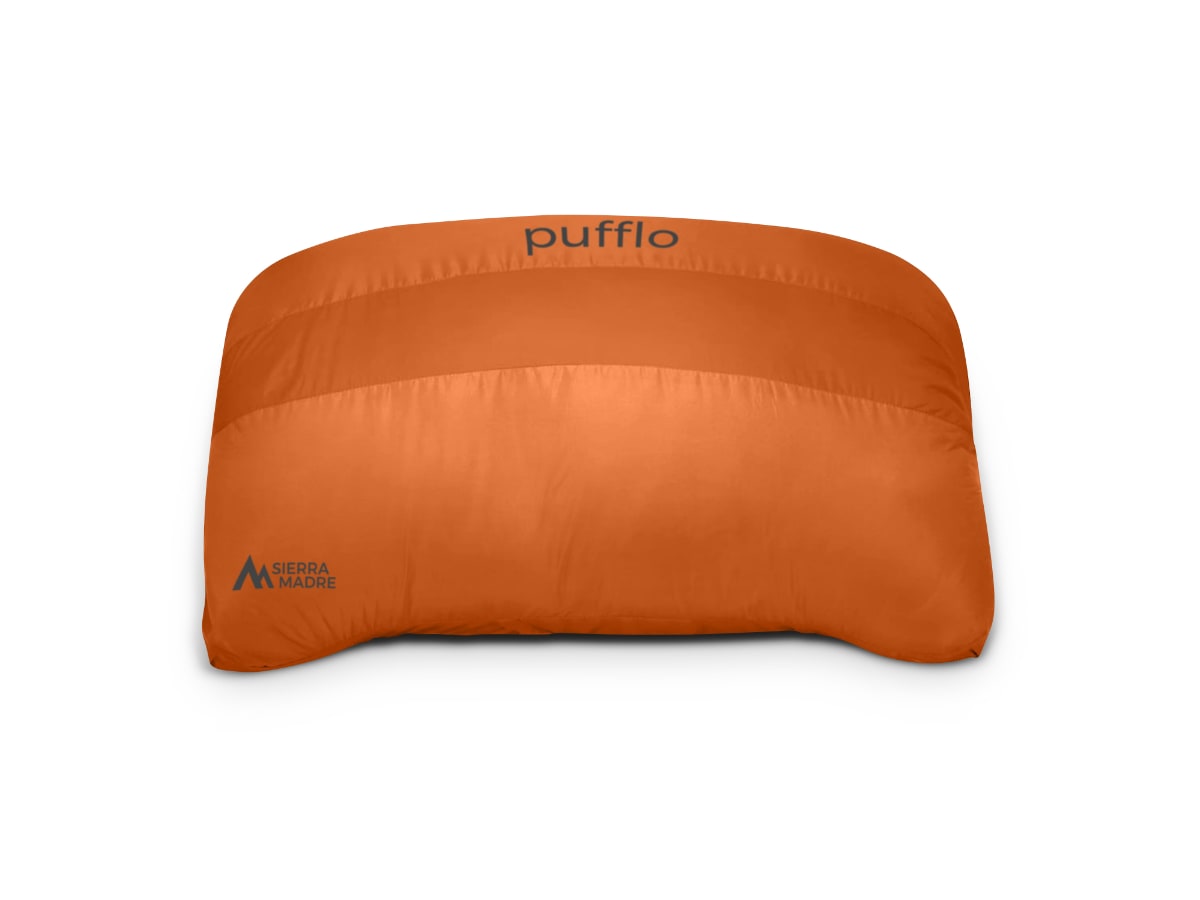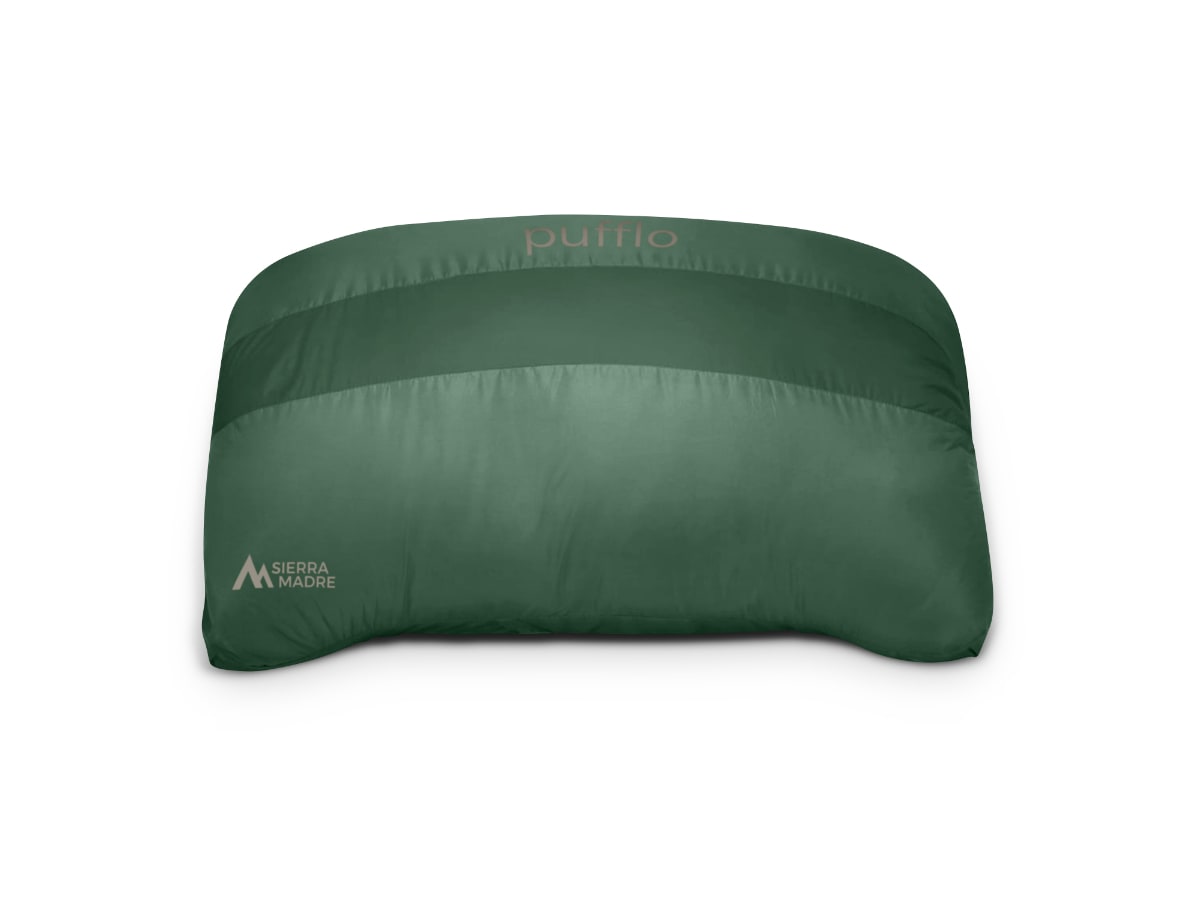 Pufflo+ | Ultra-Soft Camp Pillow with Adjustable Support
The coziest and most supportive camp pillow
COMFORT FOR THE WILD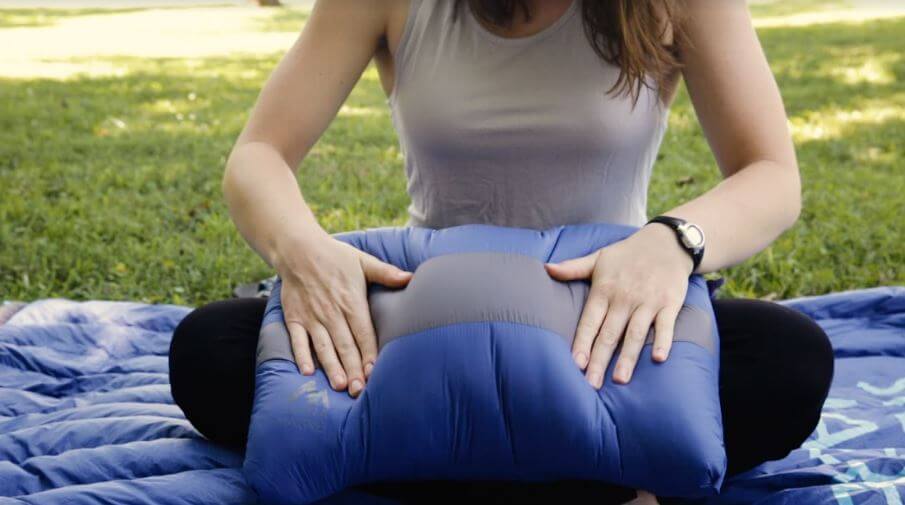 Ultra-soft packable camp pillow
Sleeping on an inflatable pillow doesn't have to feel like wrestling with a pool toy. We struck the perfect balance between function and comfort and built it into our one-of-a-kind Pufflo Adventure Pillow.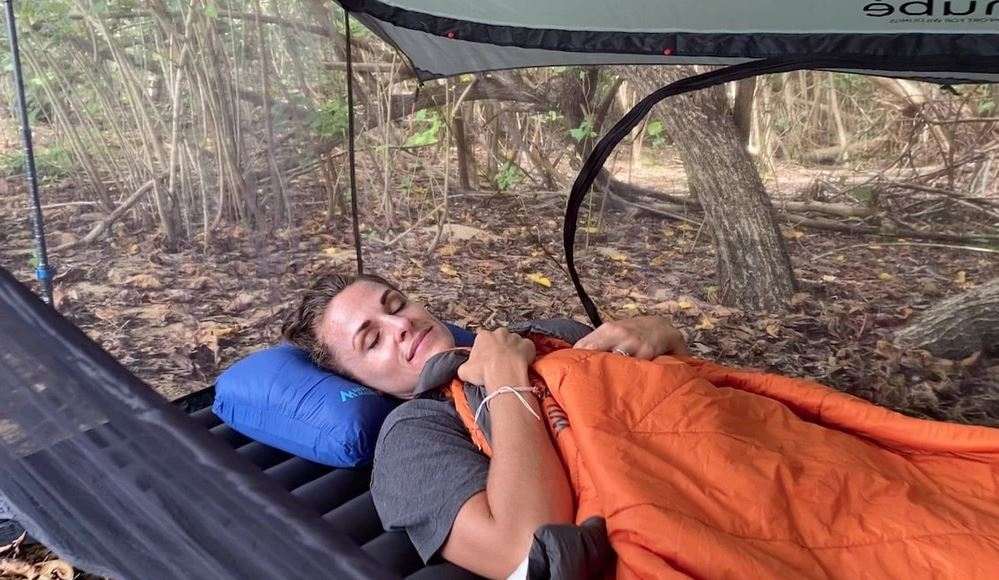 The comfiest camp pillow
The Pufflo shape allows for side to side support while conforming to your neck and base of your head. Find your perfect firmness by tapping the air valve to instantly adjust it and rest comfortably in the wild.
Small and comfortable, the Pufflo is the perfect addition for any overnighter...
Nice and compact. Works great slightly inflated under my knees while in my hammock.
I've spent a few nights with this now and really like it. At full inflation, it is thick enough for me to sleep on my side. This is my new go-to pillow for camping in both tents and hammocks...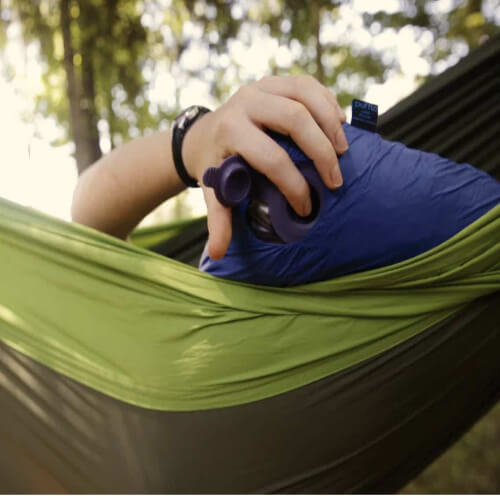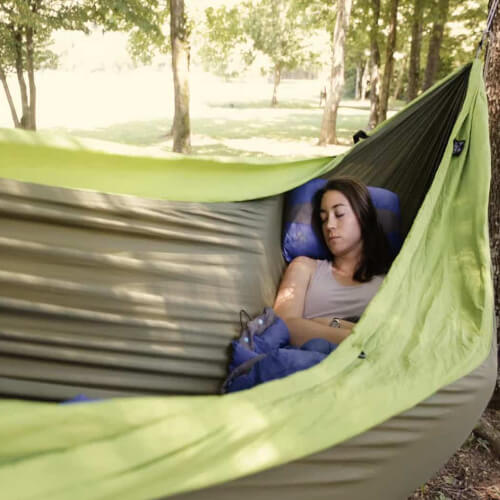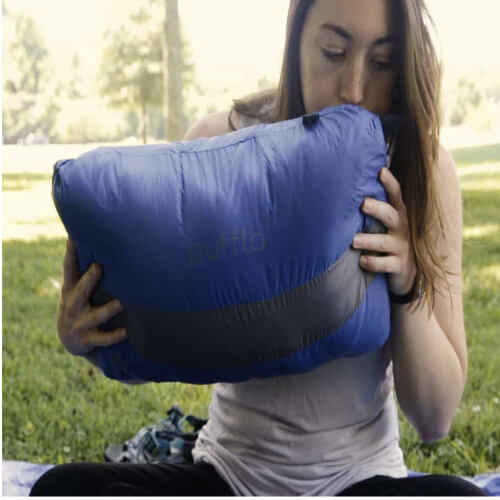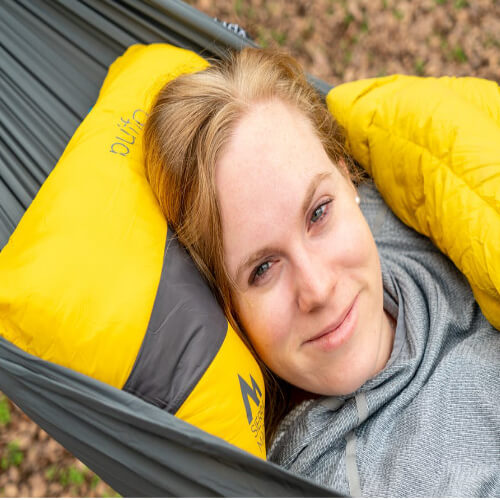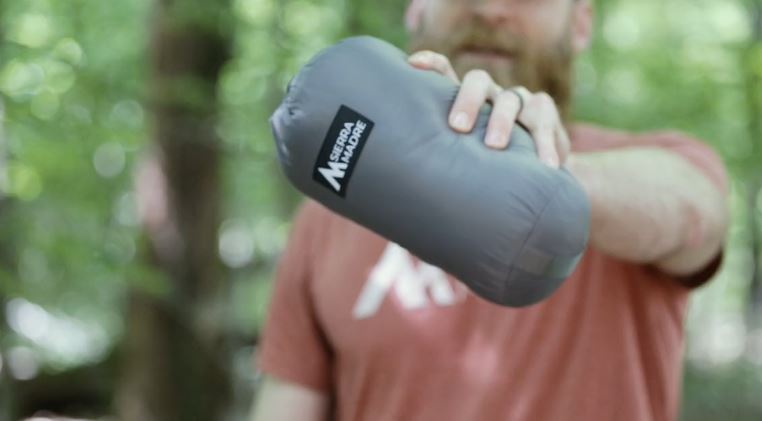 Pufflo+ Benefits
Perfect Blend of Comfort
The two-phase, ultra-soft top and a supportive air bladder wrapped in buttery soft, drool resistant fabrics, gives you the perfect blend of comfort and support.
Pufflo+ Benefits
Super Compact
It might surprise you how small this full size pillow packs down to. When packed away it's smaller than a nalgene. 
Air Bladder
Air Bladder provides dial-in support
Topper
Pillow topper provides a soft pressure absorbing area for your neck
Soft Fabric
Buttery soft fabric that is weather resistant
Specifications
All of the nitty gritty details that went into creating the Pufflo+
What's Included
Pufflo Pillow Topper, Air Bladder Insert, Stuff Sack
Pufflo UL insert and the Pufflo Topper
55°F Puffle Quilt
Details
Exterior Fabric: 20D HydraSHIELD (weather resistant)
Air Bladder: TPU
Insulation: 3D PUFL Vegan Insulation (Synthetic)
17in x 11in (43cm x 29cm)