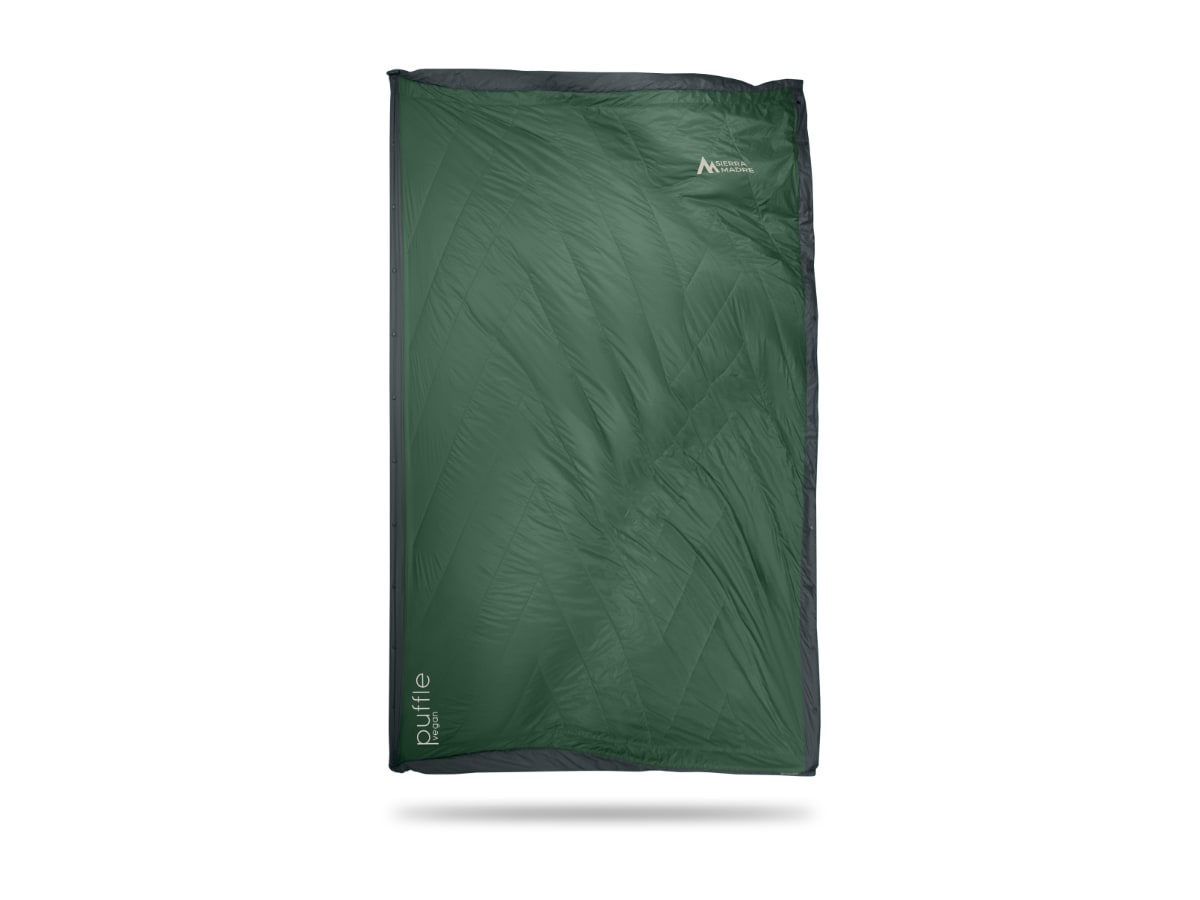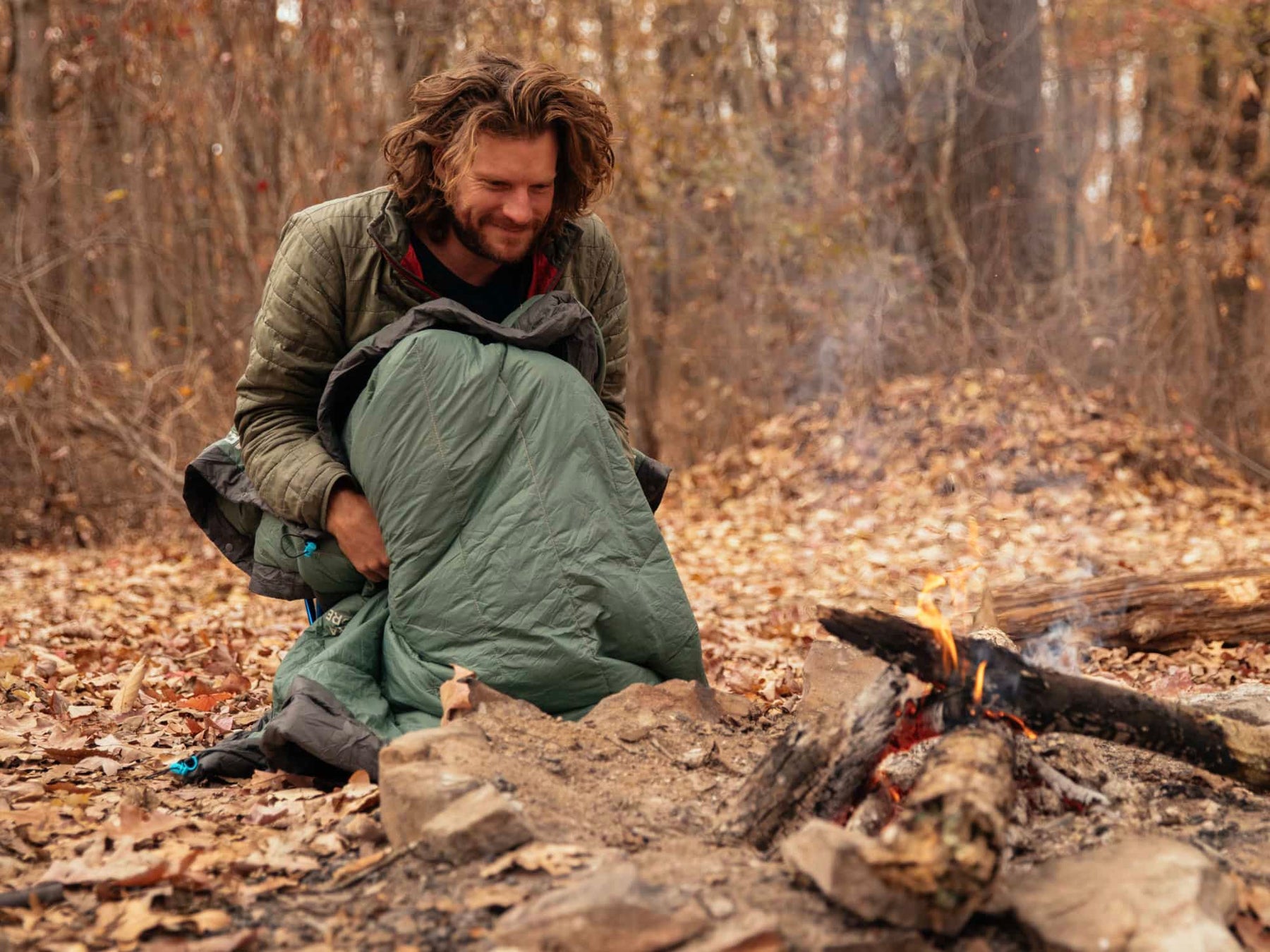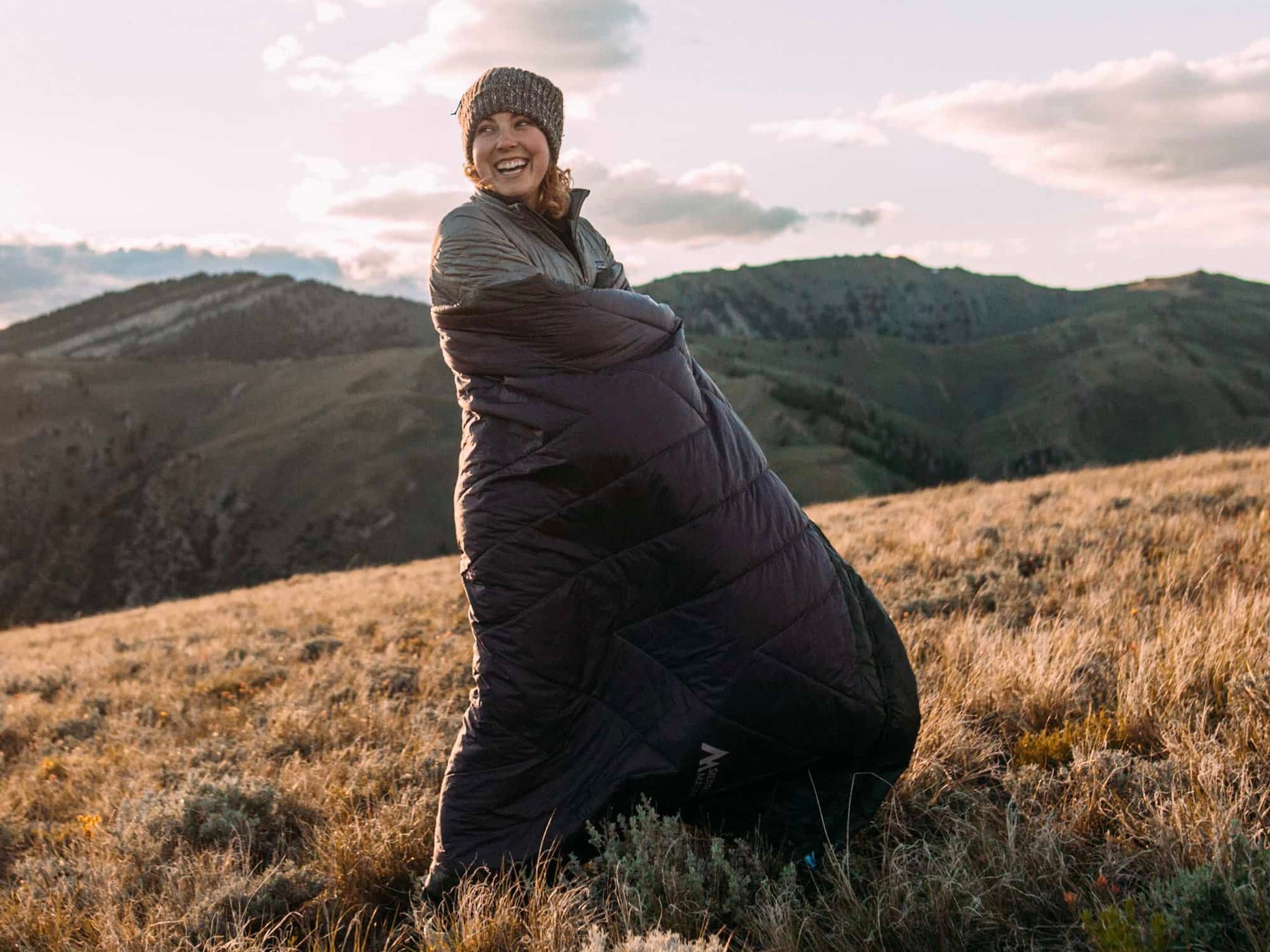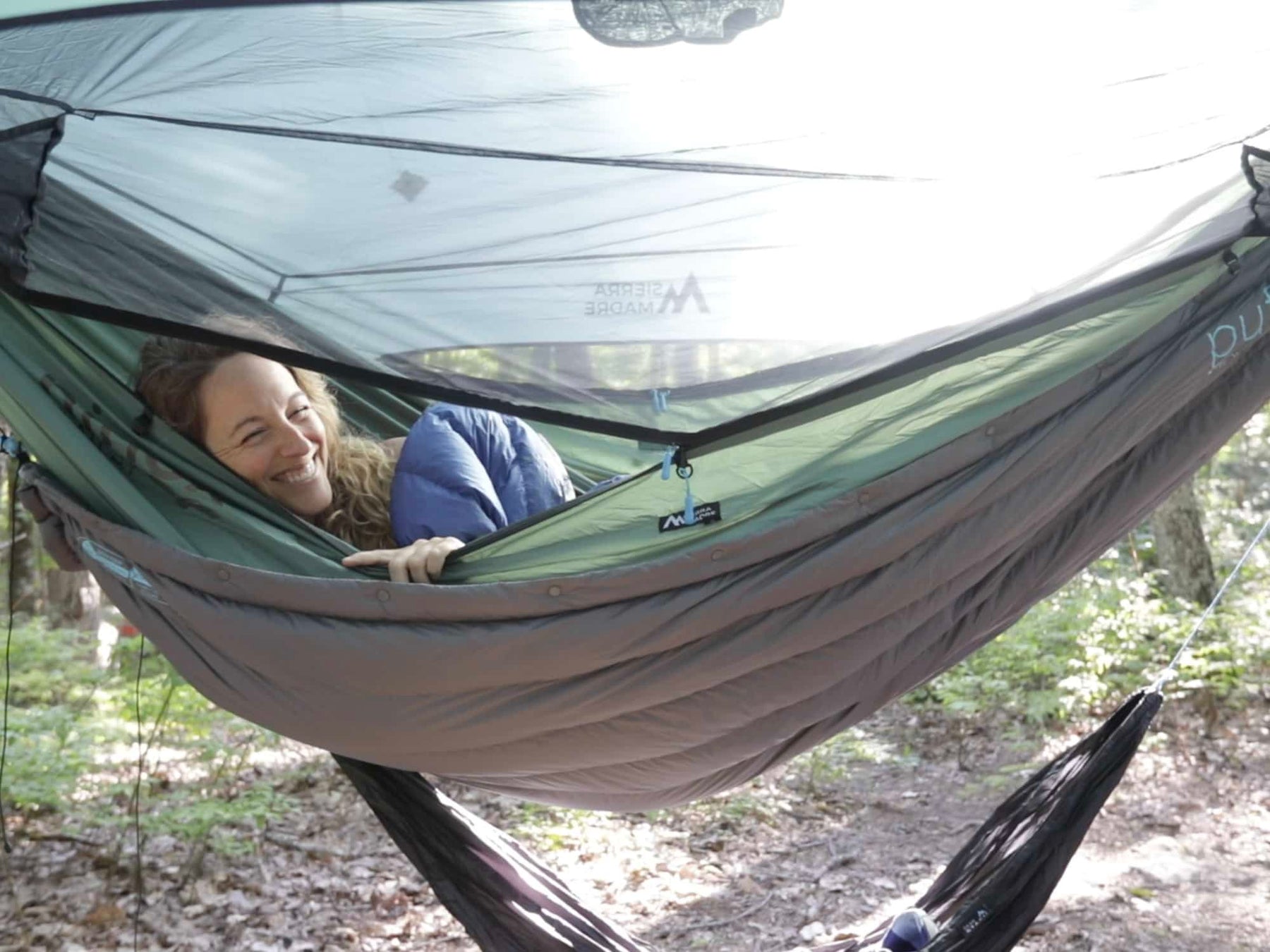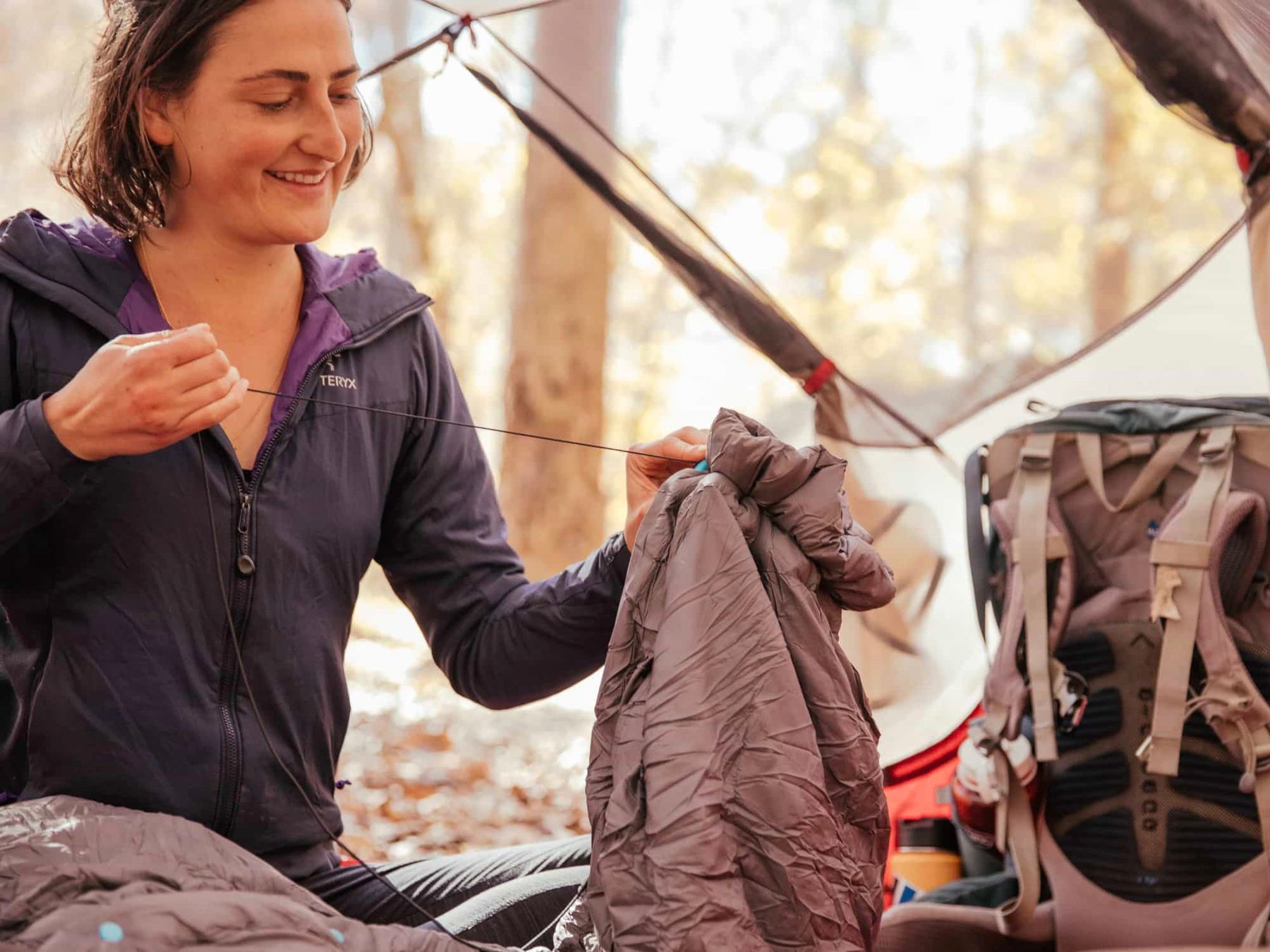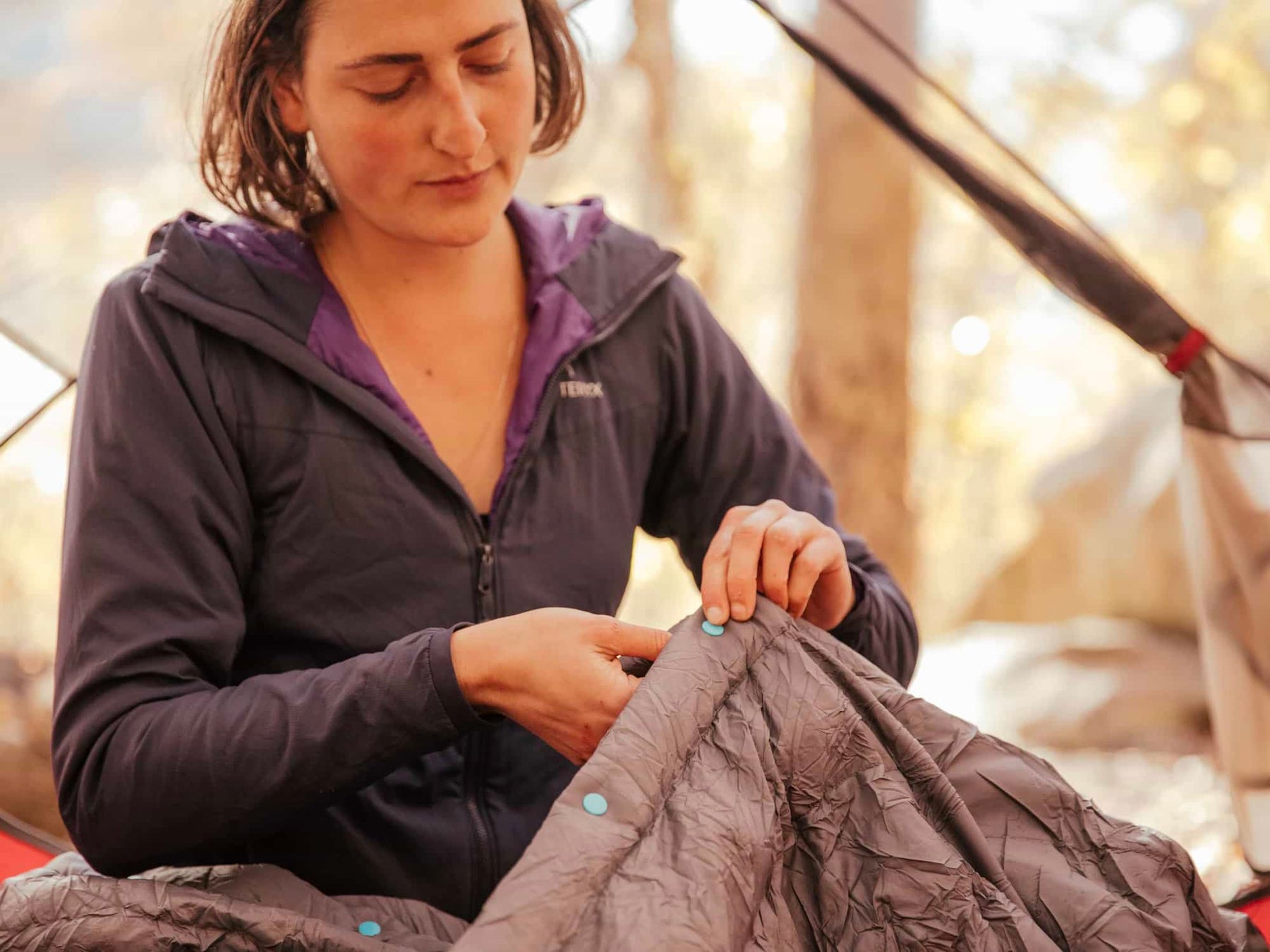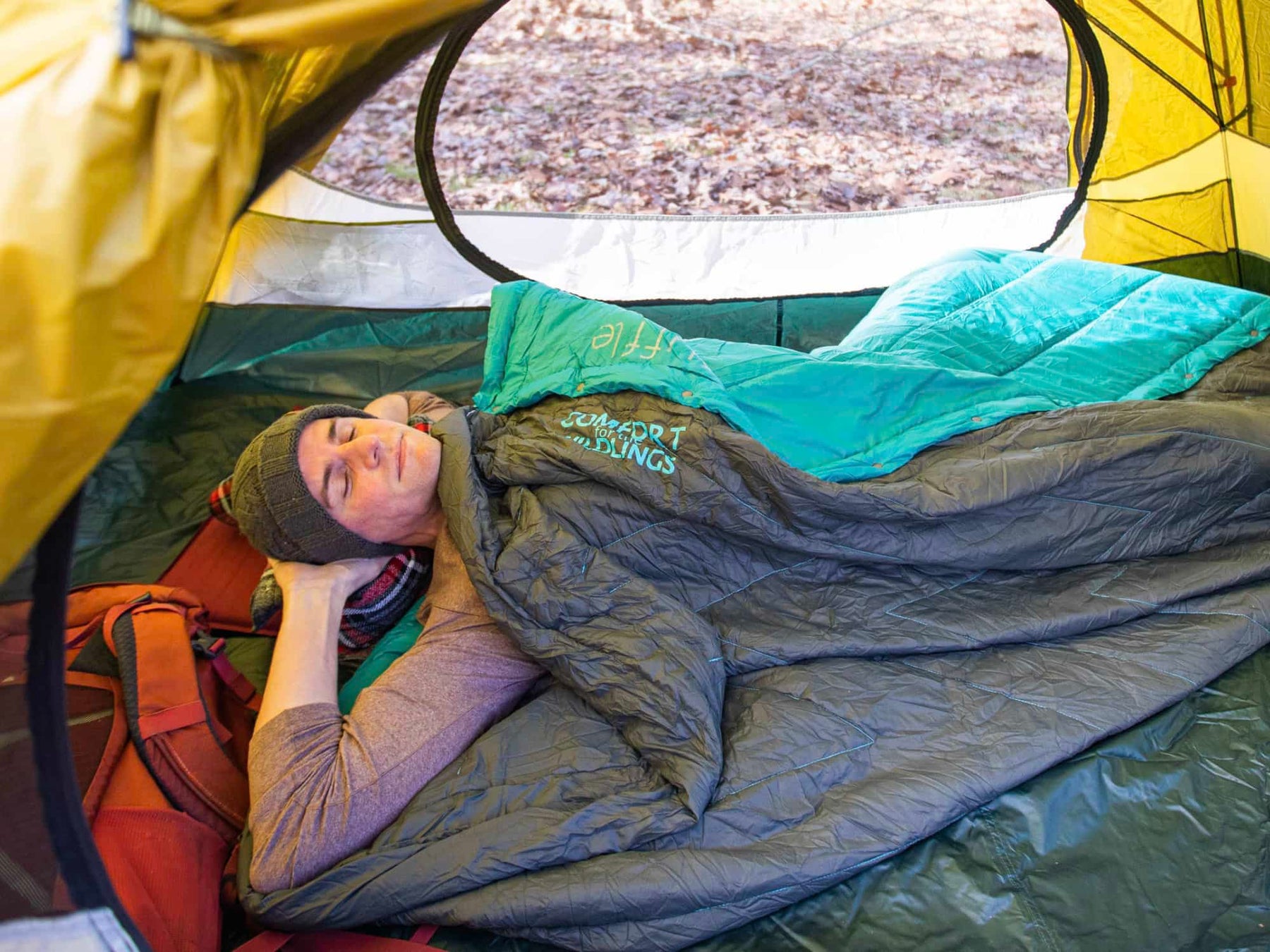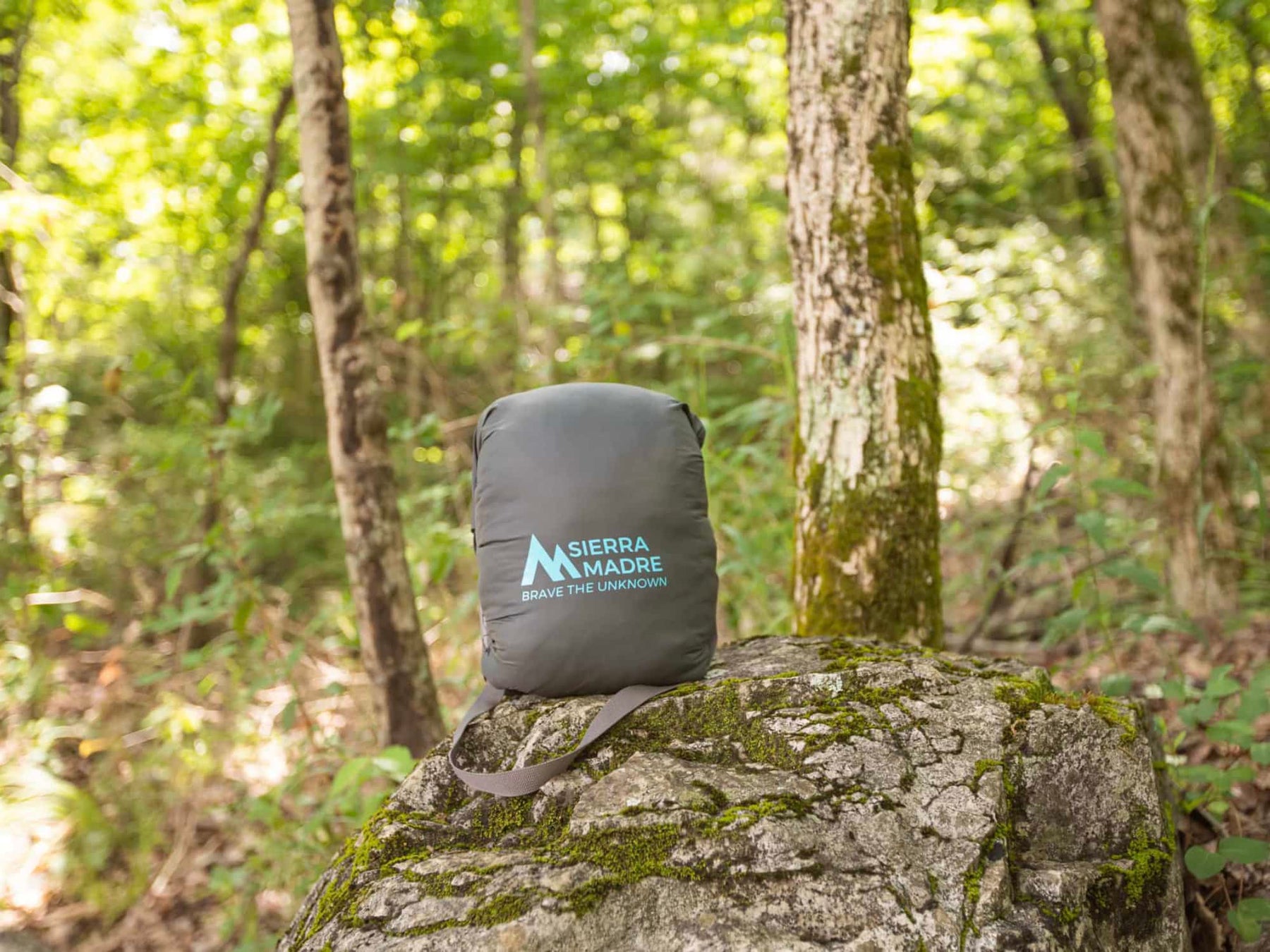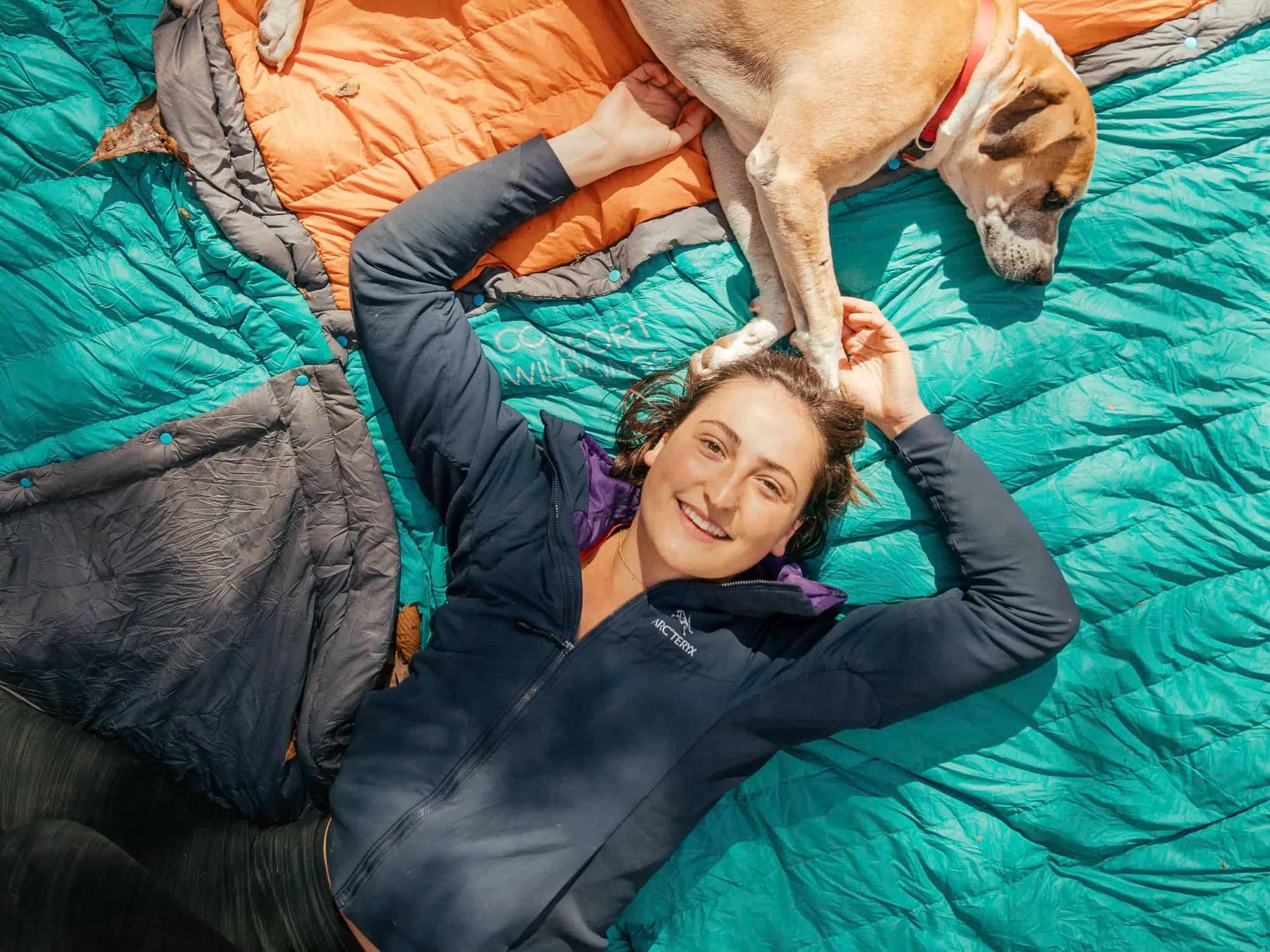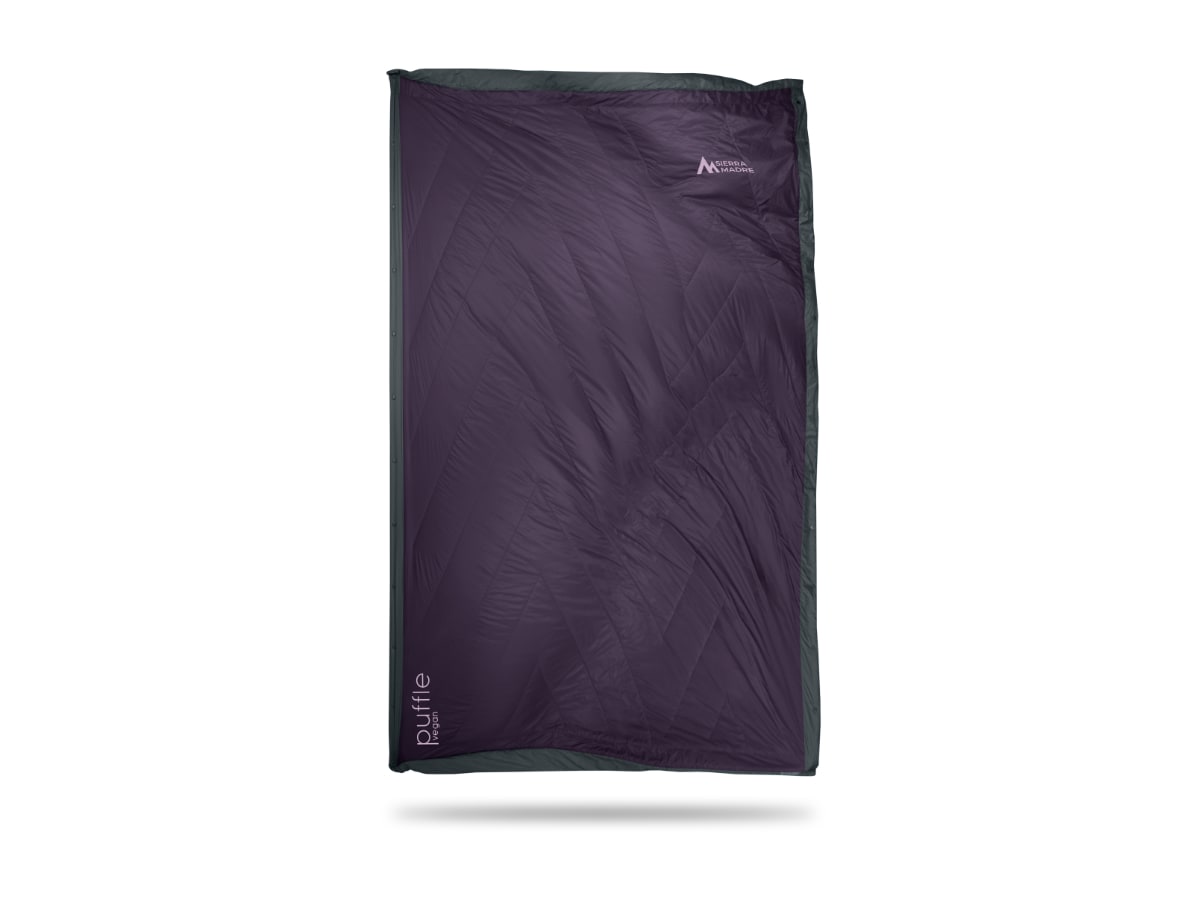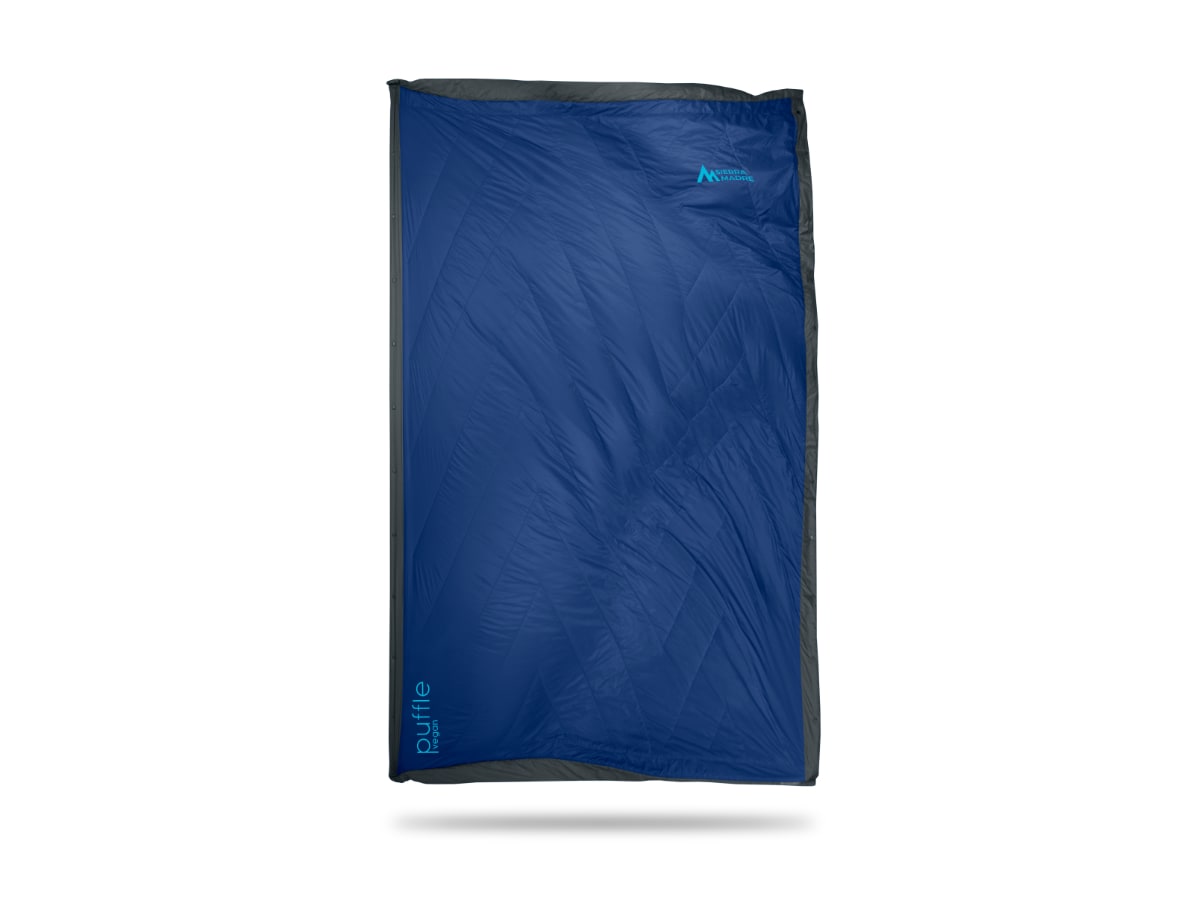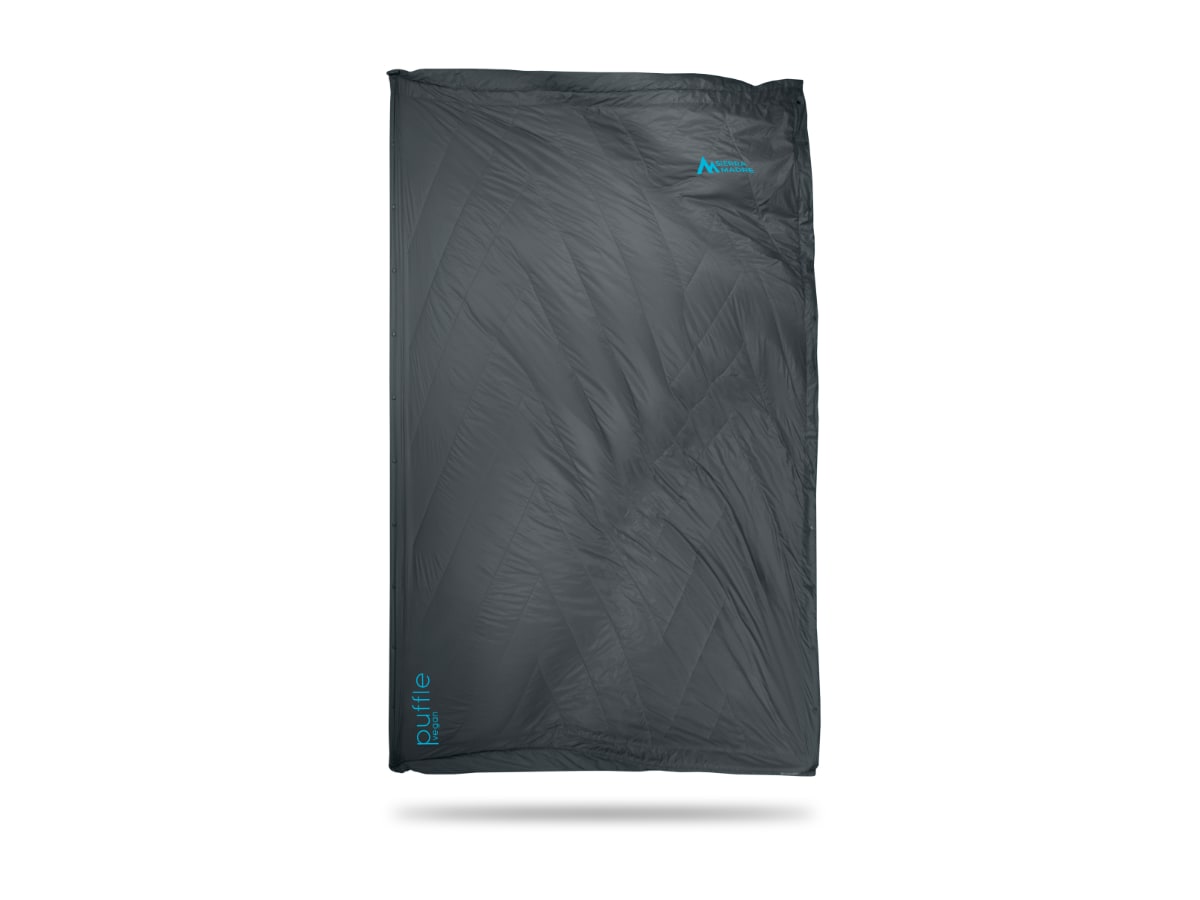 Puffle 40°F | 5 in 1 Ultra-Soft Camping Quilt
The 5-in-1 Summer Adventure Quilt
WARMTH FOR THE WILD
5 in 1 Ultra-Soft Camping Quilt
Forget about old tired quilt stand-bys that are bulky and drafty… welcome in a new sleep sensation with our 5 in 1 sleeping solution - one magic blanket to rule them all - the Puffle!
The Puffle quilt puffs up for warmth or compresses down for packing with the included compression sack. Rated for sleeping in temperatures down to 40°F, this is truly the best camping quilt for any chilly adventure.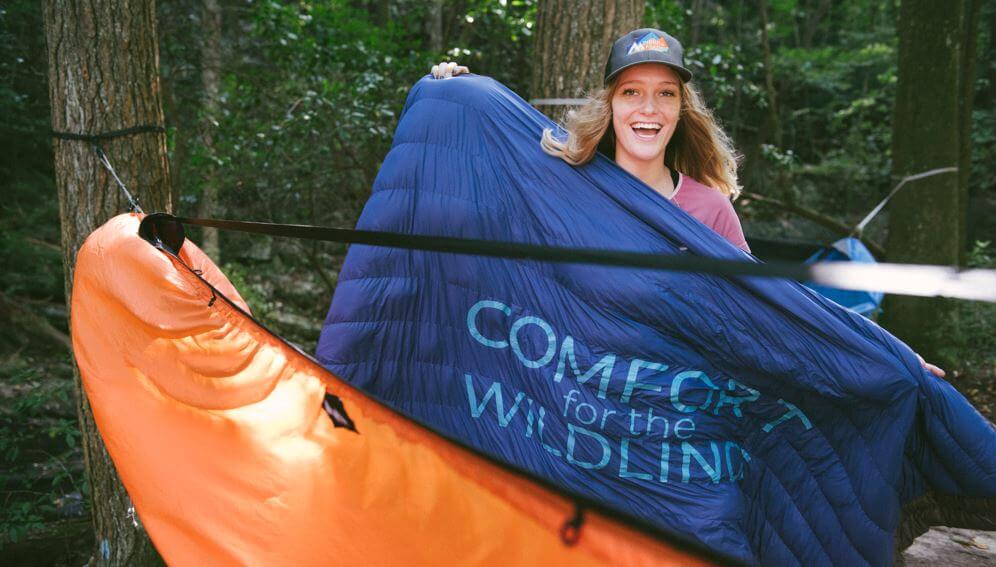 Your versatile go-to gear for warmth! 
The 5 in 1 Puffle insulated camping quilt offers versatility and warmth in one adaptable solution. Puffle is filled with high quality insulation with a silky-soft, but durable weather-resistant outer material like your favorite puffer jacket!
Don't leave home without it. I loved my synthetic Puffle so much, I splurged and got the down filled one. I LOVE this versatile quilt. I literally do not leave my house without one now. Even when traveling by airplane. So cozy, comfy warm and useful! 
Love this so much a I had to get another one. Great all around warm blanket. I love that I can snap it up and use it as a sleeping bag for my son...
This is perfect for the camping I do. It keeps me very warm. Love it!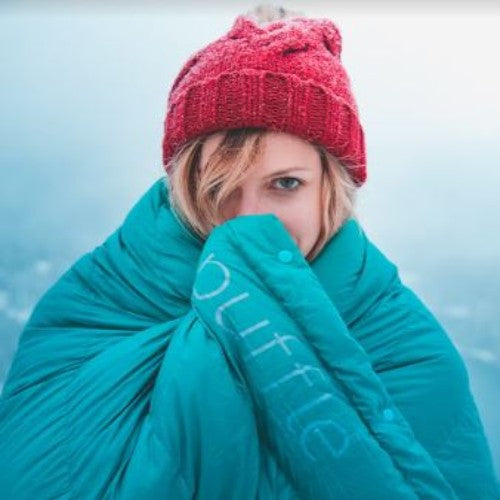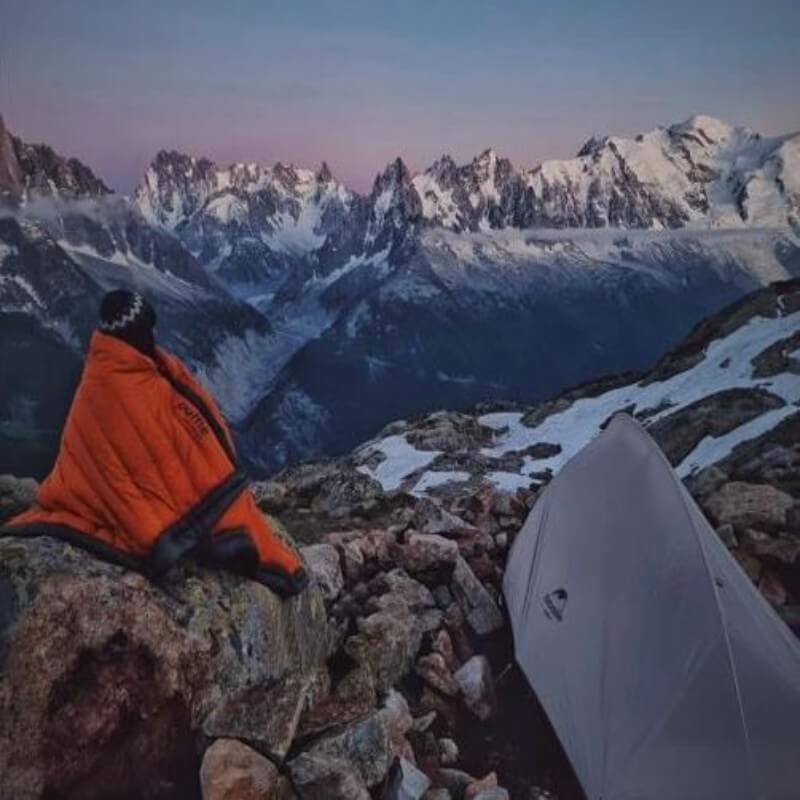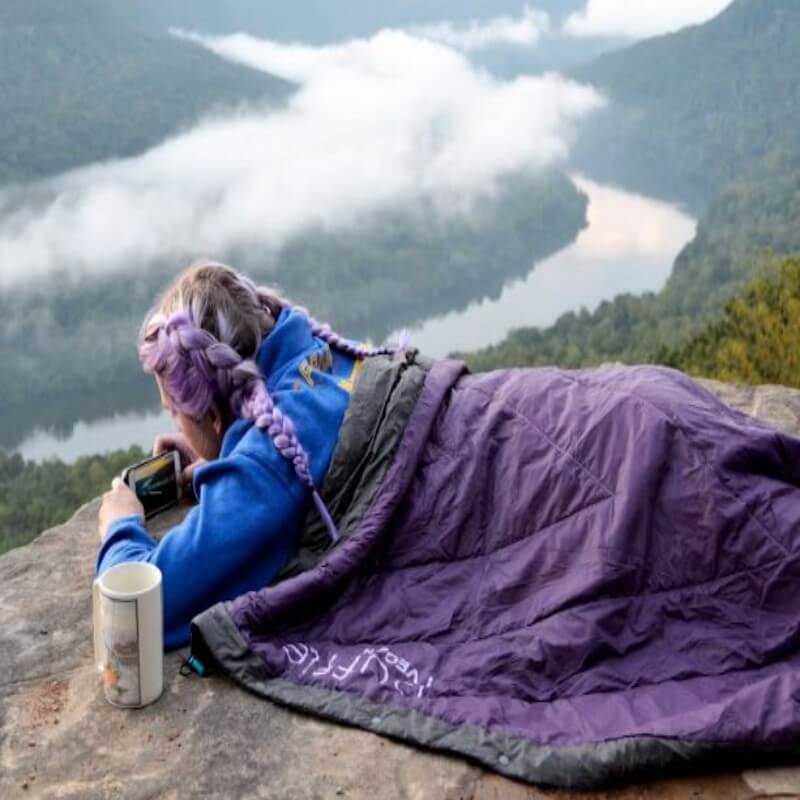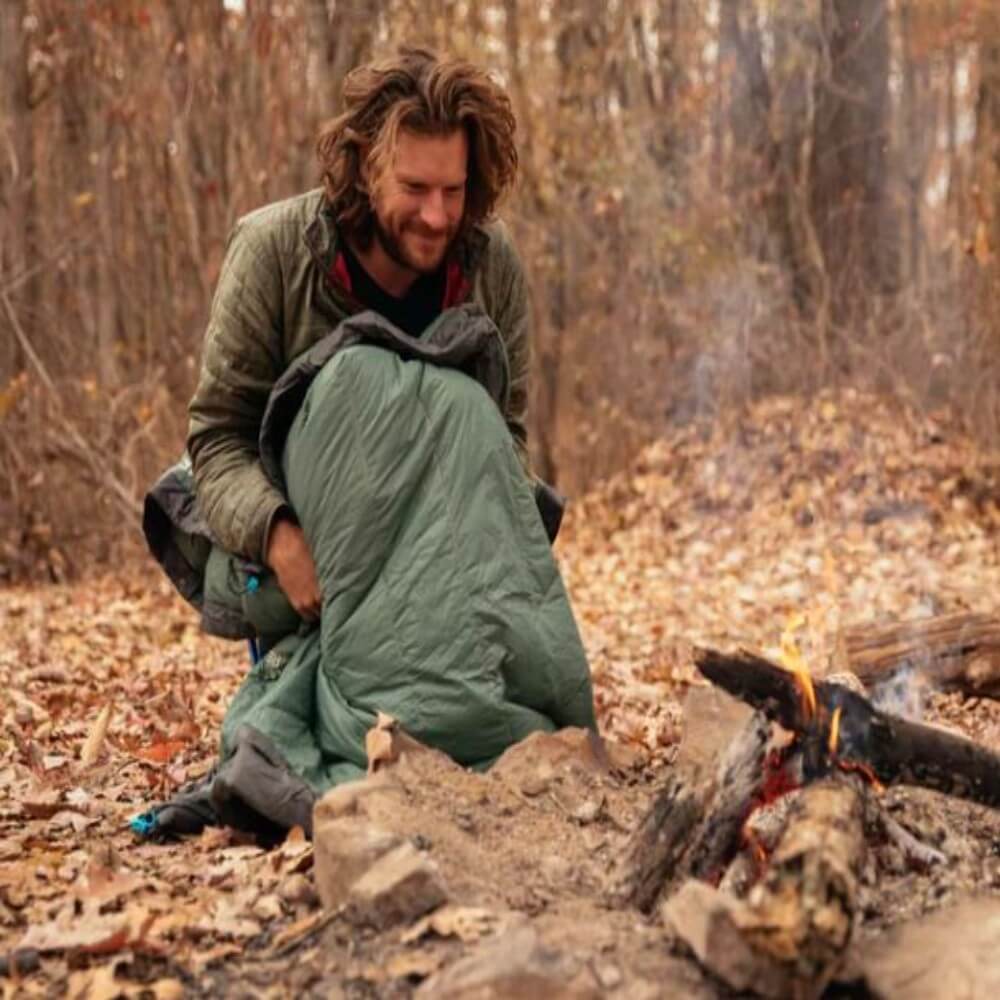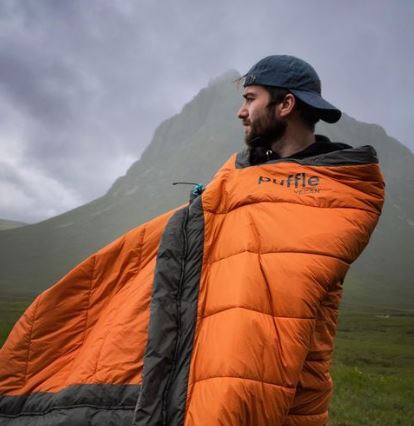 Puffle Benefits
Ultra-Soft Camping Quilt
Say goodbye to restless, sleepless nights at camp. Sleep naturally and comfortably all night long with the Puffle.
Puffle Benefits
Multifunctional Adventure quilt
Puffle transforms from a blanket to a sleeping bag, to an under quilt, to a top quilt, to a poncho, and it's even linkable or stackable with other Puffles - increasing the coverage or warmth as you desire. 
DRAFT COLLARS
No one likes a draft unless it's beer. Dual Draft Collars cinch with a no-gap design so they lock in the warmth and out the cold. Your toes and neck will stay toasty warm.
LINKABLE
Puffles play well with others. Your Puffle has the option to link to other Puffles with a simple snap system around each side. Double it up to create an extra layer of warmth or snap side to side to make a larger Puffle.
HIDDEN POCKET
Keep your valuables safely zipped away in this water-resistant hidden pocket. And make sure no one else in your group leaves you without the keys.
Hi-TECH FABRIC
We spent a lot of time in design to create this silky soft but weather-resistant fabric that will remind you of your favorite puffer jacket, except more durable.
UNDER QUILT READY
Two color-coded cords allow you to hook into your hammock and use Puffle as an under quilt. This ensures the Puffle will not slide or bunch and will keep your entire backside warm.
Specifications
All of the nitty gritty details that went into creating the Puffle
What's Included
One Puffle 40° Adventure Quilt
Cotton Storage Sack (For Down version)
Details
Synthetic: 20D Hydroshield with 3D PUFL Synthetic Insulation (Vegan)
Down: 20D Hydroshield with Waterproof 650FP RDS DownTek Insulation
Puffle Down: 1lb 5.1oz (598g)
Puffle Synthetic: 2lb 3.2oz (998g)
Length: 84in (213.36cm)

Width: 54in (137.16cm)
Down: 9in x 7in
Vegan: 12in x 8.5in
Thank you so much for the time and effort to send us this review with a 5-star rating, Zac. It means the world to us. Thank you for supporting Sierra Madre! :)
It'll do
I just got my puffle for my partner and I to use when backpacking. Haven't used it yet. I'm worried it won't be warm enough because it's so thin, but I am thinking since we can snap them together and snuggle we'll probably be okay. I like how lightweight and compact it is.
Thank you so much for the time and effort to send us this review with a 5-star rating, Jessica. It means the world to us. Thank you for supporting Sierra Madre! :)
Buy the puffle, it's epic
I am in love with this thing. As a 6'2" 280lbs man most mummy bags are uncomfortable at best. This thing is a game changer.
They really thought this out when they made it.
It's light, warm and comfortable.
It's just like you comforter at home.
My wife saw an ad on Facebook and decided to buy two, and I'm sure glad she did.
She also bought the extender which is a huge add on for us folks with broad shoulders.
If you're on the edge about buying aa puffle take the leap. They are awesome.
Thank you so much for the time and effort to send us this review with a 5-star rating, David. It means the world to us. Thank you for supporting Sierra Madre! :)