Air Pad XL | 3" Plush Camping Mattress + Inflation Pump
Let's Compare
We didn't invent camping, we just perfected it.
Air Pad XL | 3" Plush Camping Mattress + Inflation Pump
Your Go To Bed When Your Bed is Unavailable!
I am new to backpacking and spent the better part of three months researching sleep systems for my needs. My honest choices where between the Ecotek Hybern8 and the Nemo Tensor pad but was dissatisfied with the short comings of both, one is really expensive and the other seems like it is low quality. I saw the Sierra Madre Research XL Air Pad as a good compromise of both price and performance and not feeling as confident as I should have I ordered it. I was blown away with the quality of the material and construction, how warm it was and the size fit. Most pads are 74 inches (my exact height!) but this pad has ample space for a tall person. I have since used it for backpacking, RV'ing and even at home when I needed to sleep away from others while I was sick and it has kept me comfortable every time. It has become more than just an inflatable mattress pad to sleep in the woods, it is my go to bed when I can't use my bed. I love the design of the one way valve, how small it packs down too, the included pump sack to aid in inflation (especially when its cold out, you don't want to fill it with moister from your lungs!). I slept warm on it during a 34 degree F camp out. SMR is know for their hammocks (at least from the reviews I have seen) but I highly recommend this pad to backpackers looking for a warm (rated R-value 5.0) reliable pad that wont take up much space, especially those ready to drop big money on backcountry or REI Co-Op for a Thermarest or Nemo pad. This pad has what it takes to go head to head in comfort, weight and reliability without taking a huge bite out of your pocket book. I can confidently take this on any adventure!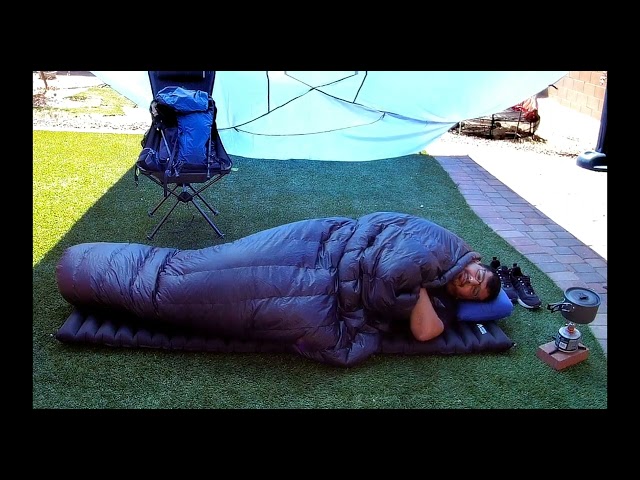 Thank you for sending us this review with a 5-star rating, Paolo! We greatly appreciate it. Thank you for supporting the Sierra Madre product.
Air Pad XL
with this amazing air pad i have comfort whether I'm in my hammock or roughing it on the ground, the air pad provides most ample support and warmth. i mean i use this thing to lounge around the forest. truly a most wonderful product. just like everything else Sierra Madre Research Offers.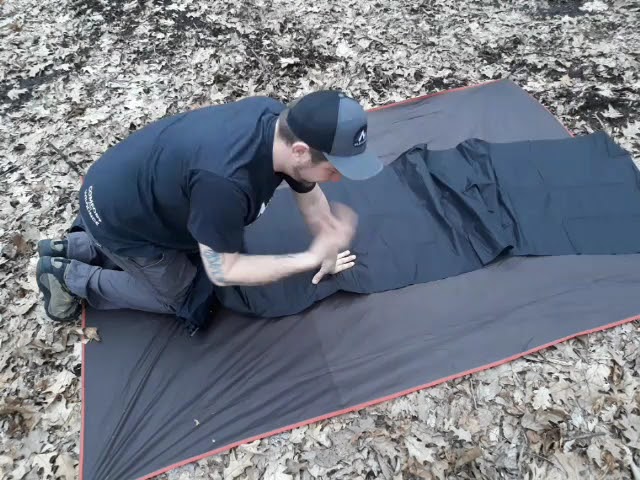 Love this review! We appreciate it that you share your experience with us, Troy. You really are incredible! Thank you for supporting Sierra Madre!
Passed the acid test!
I got the Air Pad XL along with the 40 degree Puffle for my birthday in September. A week later, I became sick and had to stay away from my family and live in the basement for 10 days. What a way to test out new camping gear! The Air Pad XL was comfortable, supported side sleeping and most importantly, stayed inflated the entire time! A high quality product. The Puffle came in very handy too.
Glad you are well, Stephen. Your 5 Star review means the world to us. We are happy to know that the Air Pad XL served its purpose while you were sick. Thank you for supporting Sierra Madre!
Pretty Awesome so Far
When I first received it I was surprised at just how light and compact it was all rolled up in the bag. I immediately opened it up and figured put how to use the inflation pump which is super helpful. Considering how big and thick this thing is when fully inflated, blowing it up with just ones mouth would be a challenge. The inflation bag also serves as good storage for the pad as well as my Sierra Madre inflatable pillow and my puffle. The pad is plenty long and wide yet still fits in my small tent. I was able to test it out recently along with some other new gear and I was impressed how it never came out from under me, it stayed fully inflated all night, it was nice and warm with no extra insulation under me (besides my sleeping bag), and I was completely elevated off the ground at all times. Definitely a good choice so far and I hope it lasts me several years.
Love the photos! We appreciate the time and effort you've exerted to write us this review and share your photos, Braden. It means the world to us. To more adventure in the wild using your Air Pad XL! Thanks for trusting the Sierra Madre gear!
Your Air Pad XL | 3" Plush Camping Mattress + Inflation Pump question, answered.