Air Pad XL | 3" Plush Camping Mattress + Inflation Pump
Let's Compare
We didn't invent camping, we just perfected it.
Air Pad XL | 3" Plush Camping Mattress + Inflation Pump
Light weight and well made
While other obligations have prevented me from hitting the trail and using/testing the inflatable pad and quilt. I'm looking forward to testing them this Fall in southern California.
Thank you for taking the time and effort to write us this review with a 5-star rating, Russell. Looking forward to your outdoor adventure using your Sierra Madre gear. Take care! :)
When the amount of your gear matters!
This sleeping pad is so light and compact. We didn't get a chance to use it yet but based on our space usage in the kayak this is a very welcome size! We had to leave things behind on our last trip because our sleeping bag and pads were so bulky. Never again!
Thank you for this 5-star review, Shelley! We appreciate your support! :)
Confident Camping!
I was nervous to tent camp for the first time, but this air pad worked great! I'm a side sleeper and never felt the ground. It was easy to inflate with the bag pump and folds up to store/carry nicely! It got knelt on, stepped on, ground into dirt, spilled on, and also jumped on by a dog without any damage. Very happy I purchased this!
Truthfully, I didn't sleep well (I haven't lately in beds either because of pain), but all of the gear performed better than expected and I feel more confident about camping because I can depend on these awesome products :) I also tried out the pufflo+ pillow and the puffle blanket - they were great!
Thanks for the amazing design and performance!
Wow! That was so awesome. We really appreciate you for sending us a 5-star review, Marjorie. Hoping to hear more of your adventures using our gear. Thank you for trusting Sierra Madre!
Your Go To Bed When Your Bed is Unavailable!
I am new to backpacking and spent the better part of three months researching sleep systems for my needs. My honest choices where between the Ecotek Hybern8 and the Nemo Tensor pad but was dissatisfied with the short comings of both, one is really expensive and the other seems like it is low quality. I saw the Sierra Madre Research XL Air Pad as a good compromise of both price and performance and not feeling as confident as I should have I ordered it. I was blown away with the quality of the material and construction, how warm it was and the size fit. Most pads are 74 inches (my exact height!) but this pad has ample space for a tall person. I have since used it for backpacking, RV'ing and even at home when I needed to sleep away from others while I was sick and it has kept me comfortable every time. It has become more than just an inflatable mattress pad to sleep in the woods, it is my go to bed when I can't use my bed. I love the design of the one way valve, how small it packs down too, the included pump sack to aid in inflation (especially when its cold out, you don't want to fill it with moister from your lungs!). I slept warm on it during a 34 degree F camp out. SMR is know for their hammocks (at least from the reviews I have seen) but I highly recommend this pad to backpackers looking for a warm (rated R-value 5.0) reliable pad that wont take up much space, especially those ready to drop big money on backcountry or REI Co-Op for a Thermarest or Nemo pad. This pad has what it takes to go head to head in comfort, weight and reliability without taking a huge bite out of your pocket book. I can confidently take this on any adventure!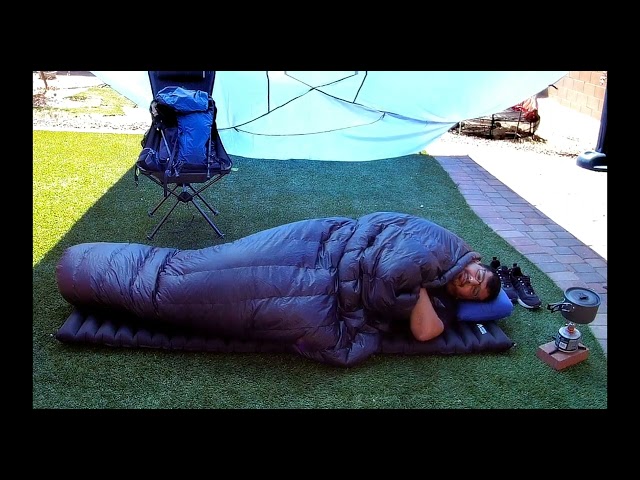 Thank you for sending us this review with a 5-star rating, Paolo! We greatly appreciate it. Thank you for supporting the Sierra Madre product.
Your Air Pad XL | 3" Plush Camping Mattress + Inflation Pump question, answered.