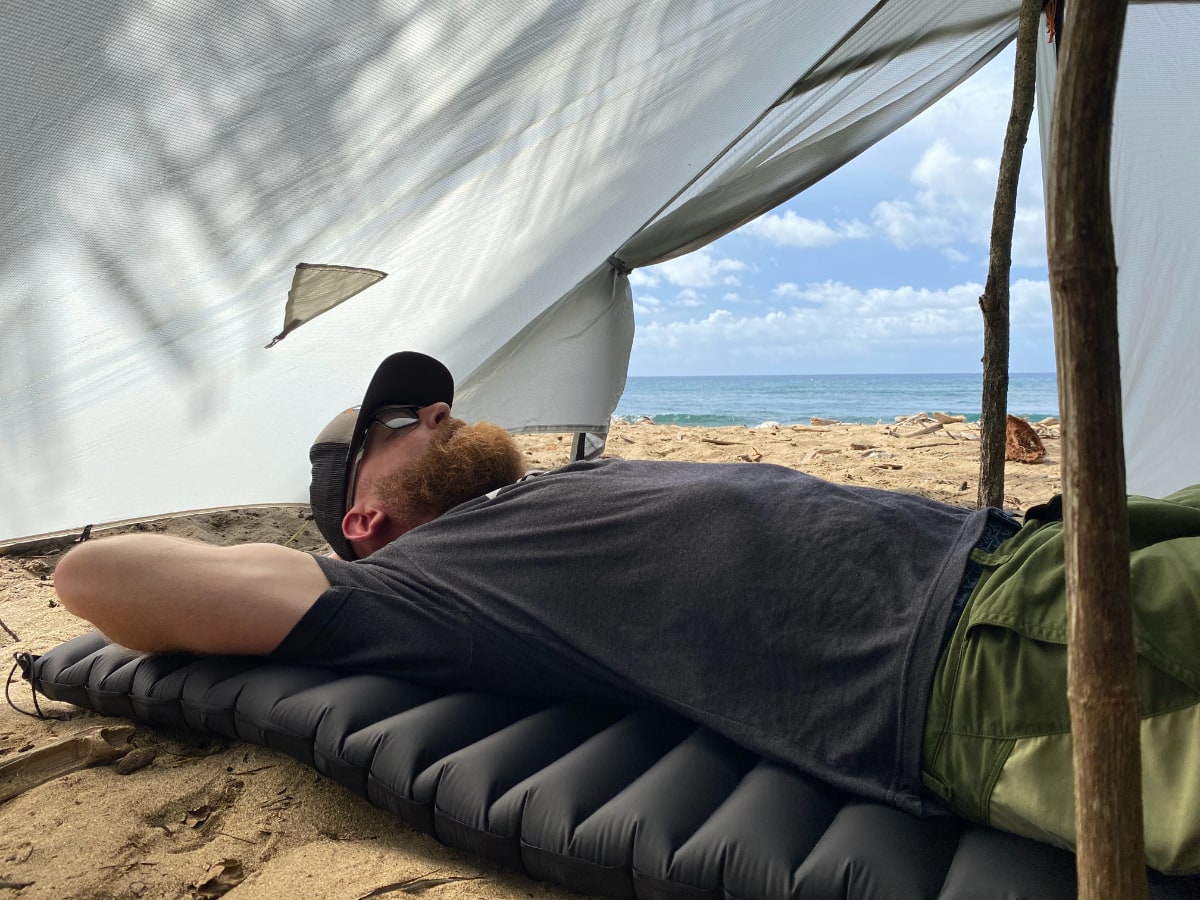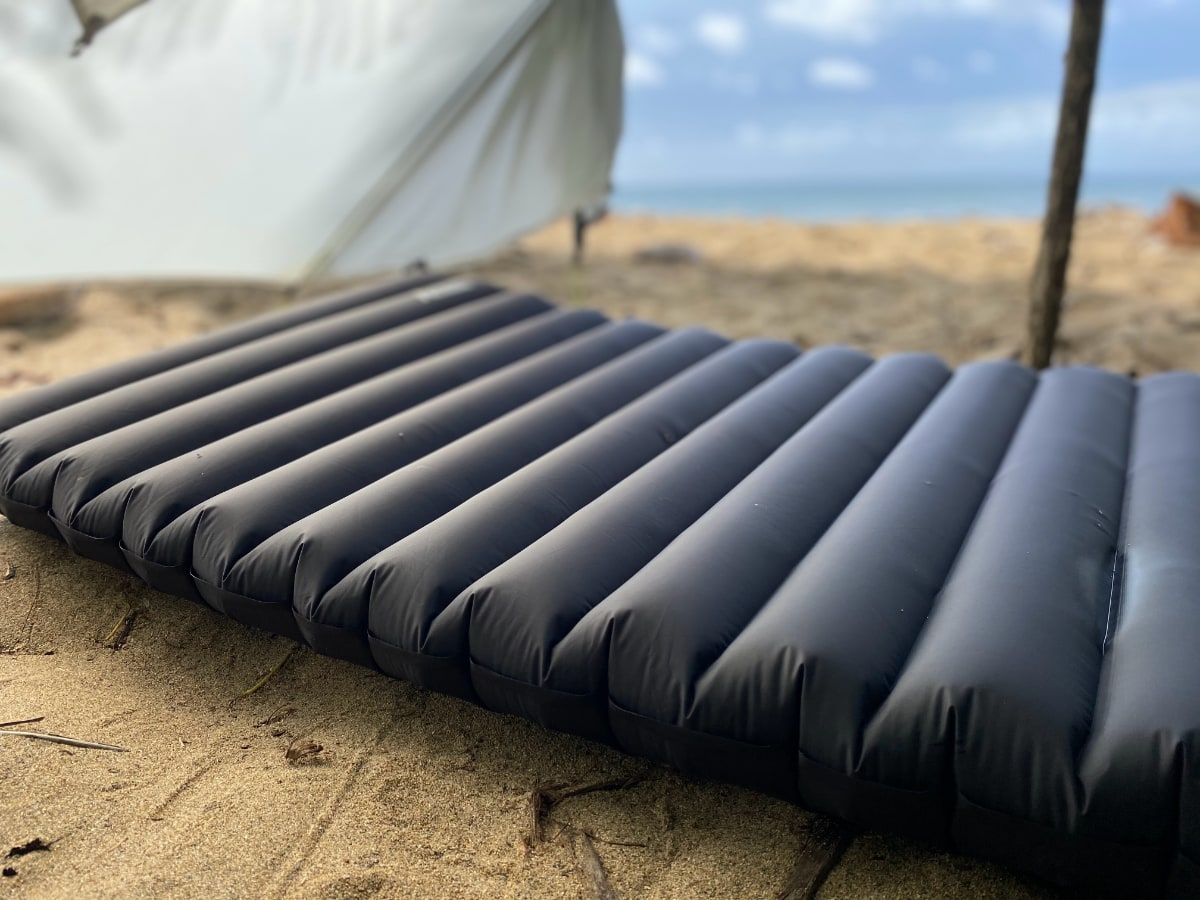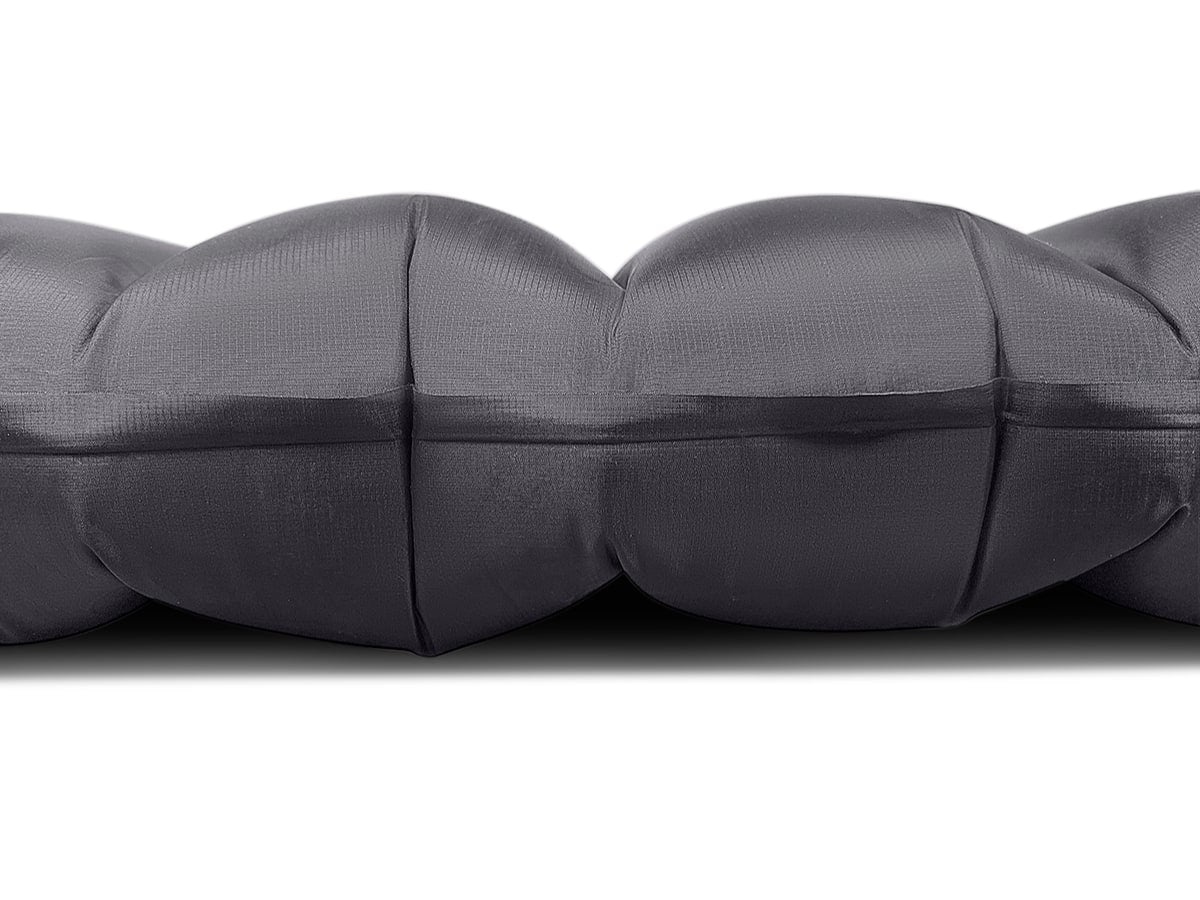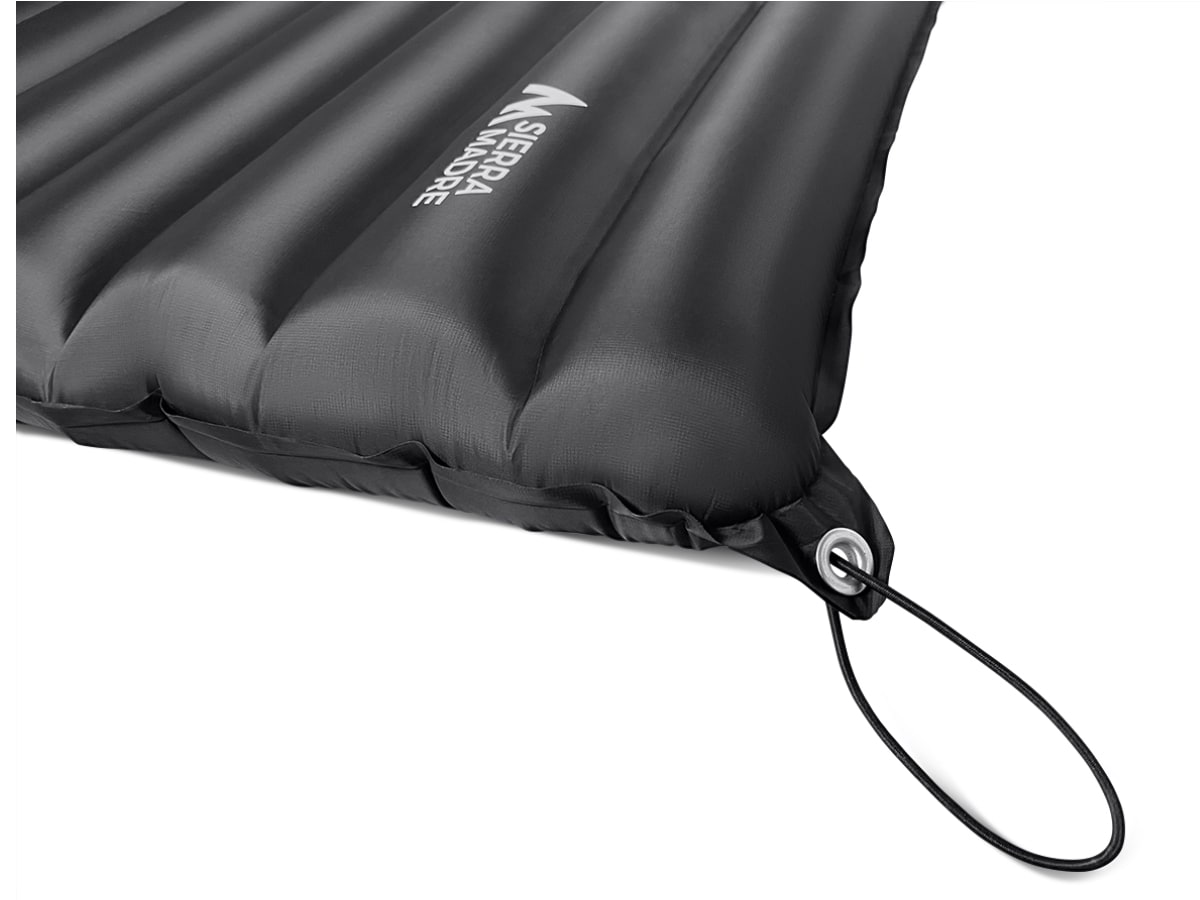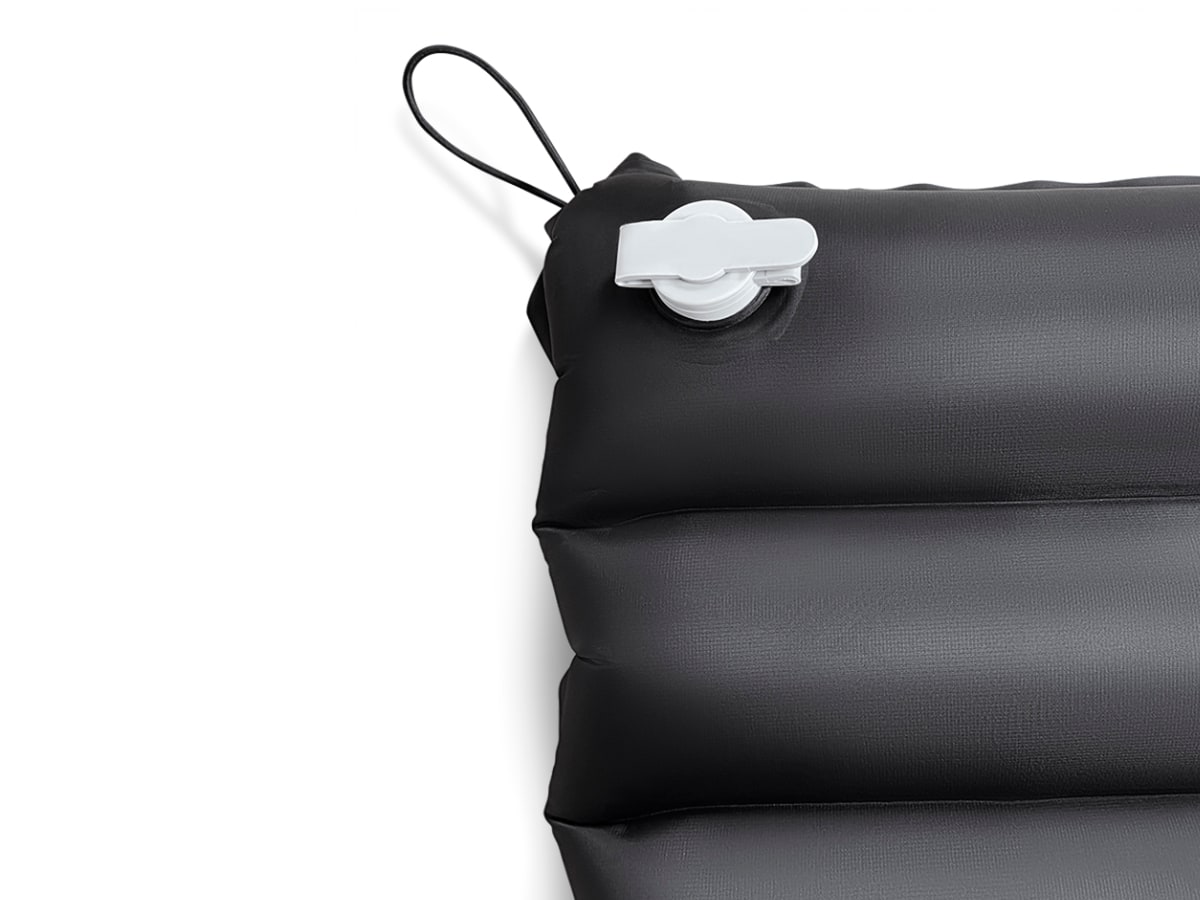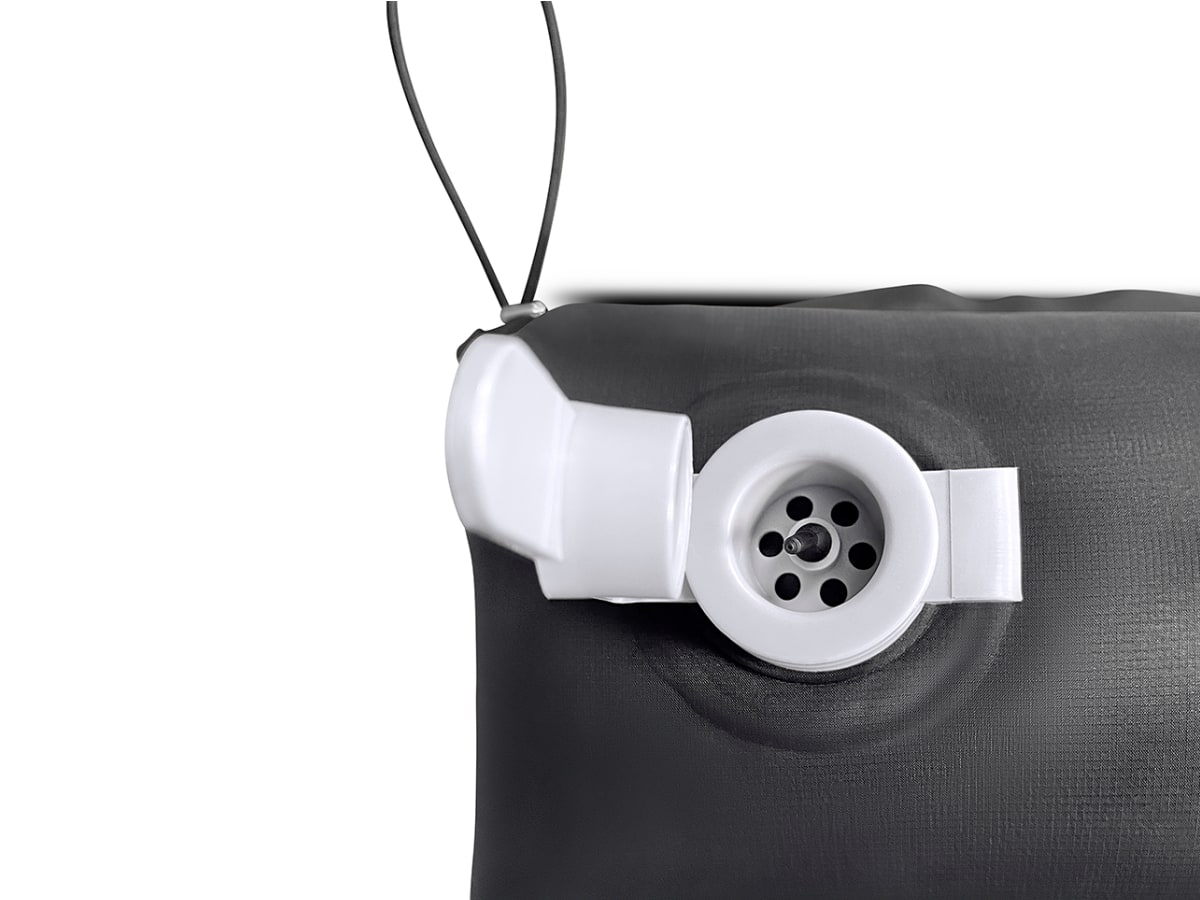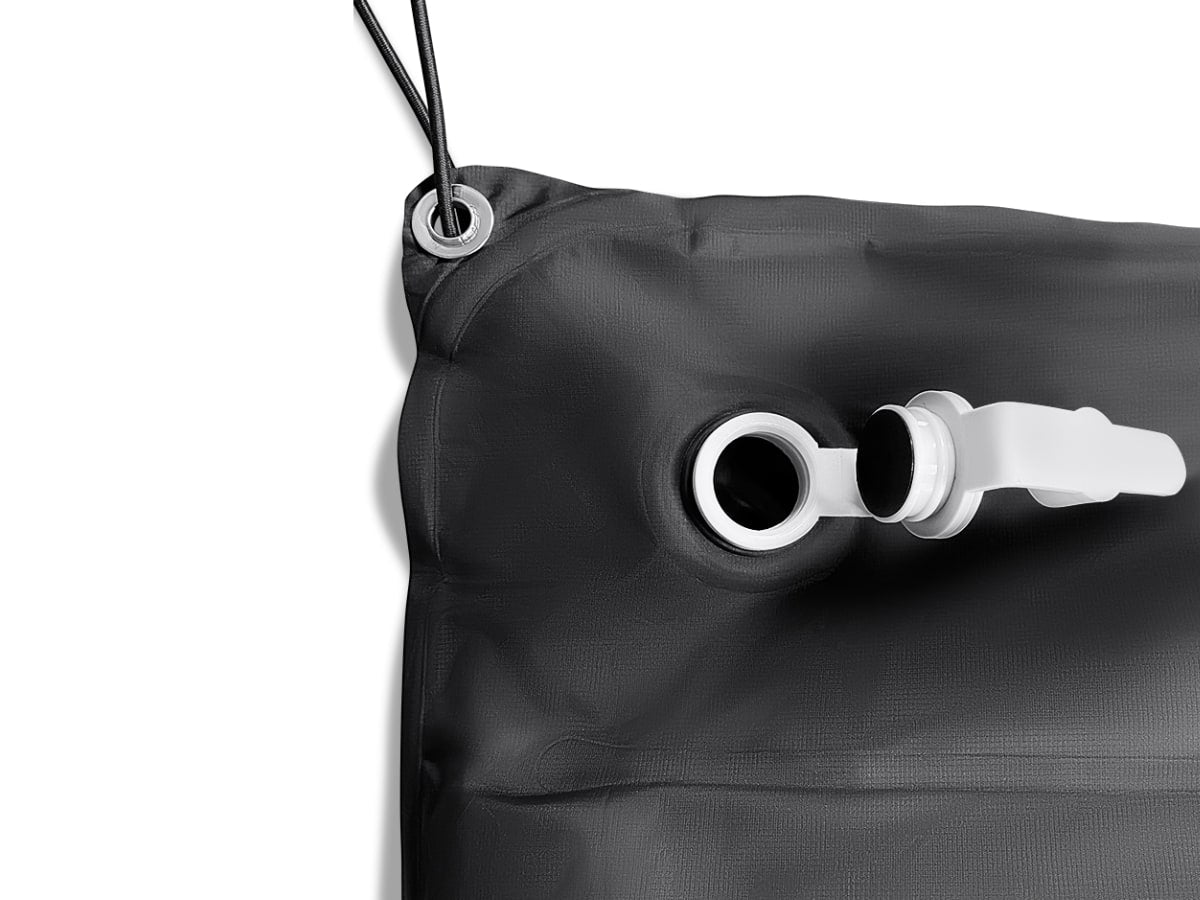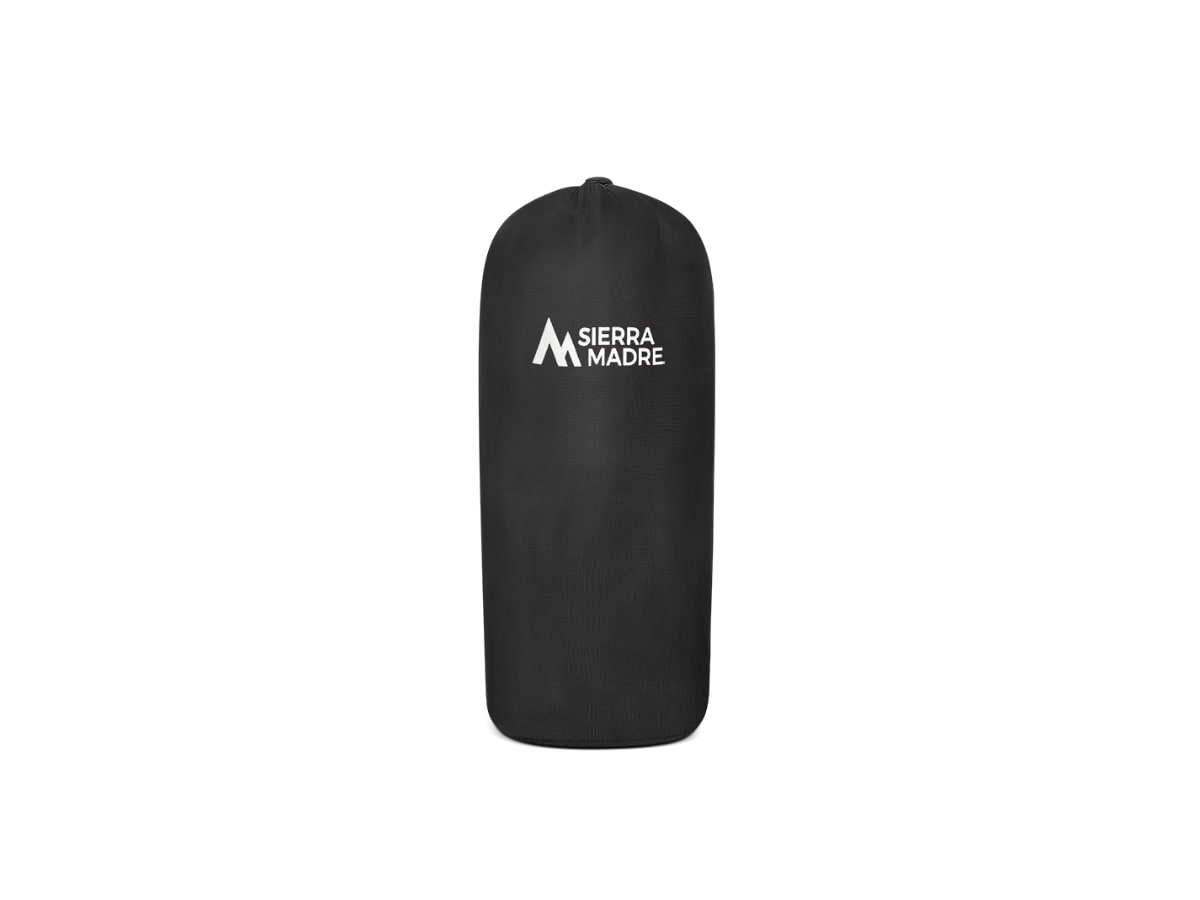 Air Pad XL | 3" Plush Camping Mattress + Inflation Pump
Plush Comfort in a Lightweight and Compact Design
Compact Luxury for Your Adventures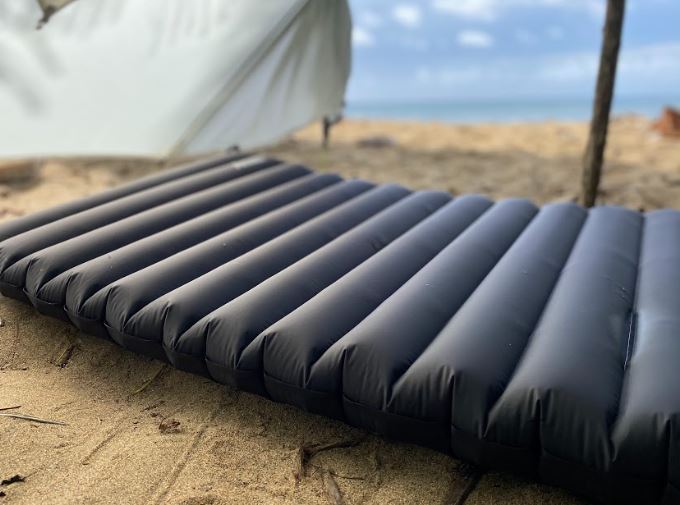 3" Plush Camping Mattress + Inflation Pump (Pre-order)
The Sierra Madre Air Pad weighs in at just 1lb 7oz and packs down small enough to easily slip inside of your pack, the plush horizontal tubes conform to your body and keep you comfortable in the wild.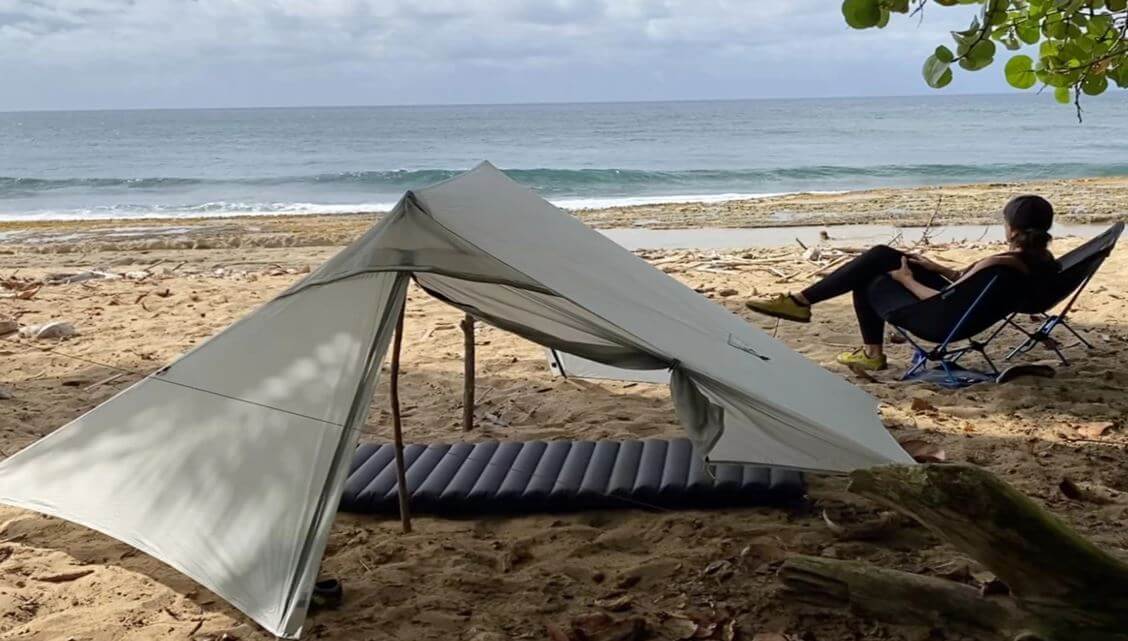 Comfort for the ground or Air
Enjoy Deep Sleep, even on rough ground. Get ready for a comfortable, rest-filled night of sleep on your back, side, or stomach regardless of the terrain.
with this amazing air pad i have comfort whether I'm in my hammock or roughing it on the ground, the air pad provides most ample support and warmth...
Just got back from a backpacking trip with this. It held air. I am a side sleeper and it was comfortable, yay! Light and compact yet strong. Perfect!
The Air Pad XL was comfortable, supported side sleeping and most importantly, stayed inflated the entire time! A high quality product.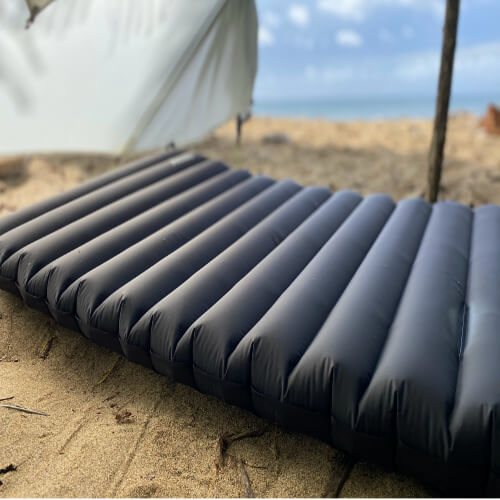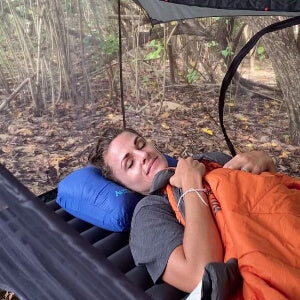 Air Pad XL Benefits
Full Size Comfort
This isn't a small skimpy pad - this is full size and thick. Some camping pads are so small that they're easy to roll off of, not this pad. You'll have room to stretch out and switch to your side, no problem. 
Air Pad XL Benefits
Super Compact
It might surprise you how small this full size pad packs down. When packed away it's smaller than a nalgene, because there's nothing worse than a pad dangling off of the outside of your pack because it's just too big. 
Corner Attachment
Grommet + elastic loop for helping attach your pad to various items, like your hammock, or a second pad.
Full Size Comfort
Each tube flexes to conform to your body and the full size design keeps you comfy however you sleep.
Dual Valve
Fast release valve and one way inflation valve.
Specifications
All of the nitty gritty details that went into creating the Air Pad XL
What's Included
Air Pad, Stuff Sack, Pump Bag, Repair Kit
Details
20D MicroGrid Ripstop, 40D TPU (Pump Bag)
Air Pad + Stuff Sack: 1lb 7oz
Pump Bag: 1.4oz
Width: 25.5in (64.7cm)
Length: 77.5in (196.8cm)
Thick (with air): 3.125" (7.9cm)
Length: 8.5in (21.6cm)
Width: 4.5in (11.4cm)
Very comfortable!
The air pad was so comfortable! The campsite was packed down as hard as concrete and still slept soundly. :) It was easy to air up and to deflate. Packs down so small and light!
Hope to camp more now!
Thank you so much for the time and effort to send us this review with a 5-star rating, Laura. It means the world to us. Thank you for supporting Sierra Madre! :)
It makes me want to camp more
I'm the bad luck charm of sleeping pads and have the intense fear of being the last person to pack up my gear before we are on our way. After the bulky sleep pad leaked on the first day of a 5 day raft trip I went down the research rabbit hole for something that may survive my bad luck and keep me from being the dead weight of the trip.
I sprung for the Air Pad XL and am so happy! I compared it to everything I saw on REI and "best sleep pad" lists google showed me it won my heart for having the following:
- Great R value by far at 5.2 (I didn't know what this was but was super happy to find out it is the "how well does this insulate you from cold surfaces")
- Great reviews by people with bad backs
- Large surface area with a small pack up size (It fits my 5'9" self with my feet pointed out and arms over my head and under the pillow, and my 6'4" compatriot lay on it and fit! Holy smokes!)
- Better price than everything except the stuff showing up on Amazon with a tons of high leak reviews
- Loops to hook into my hammock tent
- Double inflation method so you don't have to frantically blow in and get lightheaded (Also comes with a non-electric pump system that works well but won't work on other pads)
- Thick enough to have leeway to find the perfect resistance without your gut or butt feeling the ground. 3+" too firm? Deflate to about 2.5ish and have a little more adjustment for any curves you have!
Full disclosure I've only tested it out in the house but I kept choosing to lie down on it instead of the couch right next to it. I will update after the camping usage.
It may be a bit tight if you are trying to share a small tent with someone else and it is a bit noisy but I don't think it will be a problem especially when I'm on it in my Puffle.
If you have a Puffle they do have videos on how to wrap one of those around it for extra insulation.
I already own 2 Puffles and have really loved the quality and warmth so was willing to spring for the Air Pad XL in addition to the Hot Pocket and two of the pillows. I'm already eyeing the Ember Jacket for a Memorial Day (crossing fingers) Sale purchase and am gearing up for a cozy camp summer and fall.
Thank you so much for the time and effort to send us this review with a 5-star rating, Kayla. It means the world to us. Thank you for supporting Sierra Madre! :)
I can finally sleep while camping!
I started regularly camping with my scout during covid and really struggled with sleep loss. As a side sleeper, mats would make my hips hurt and I constantly woke up all night and would just lie awake waiting for morning. This was a game changer. I always avoided blow up pads as I didn't want the hassle but this one is a cinch (also bought a mini battery power inflater). Now I can roll on side and be comfortable, no crinkly sounds and sleep deep enough to dream. Still wake up if the coyotes howl but can fall right back to sleep. Love this and back on the site for the trekking poles!
Thank you so much for the time and effort to send us this review with a 5-star rating, Sharon. It means the world to us. Thank you for supporting Sierra Madre! :)
Best I've found
No comparison! I am 55 and slept on this pad. I awoke with NO PAIN!
Thank you so much for the time and effort to send us this review with a 5-star rating, Chris. It means the world to us. Thank you for supporting Sierra Madre! :)