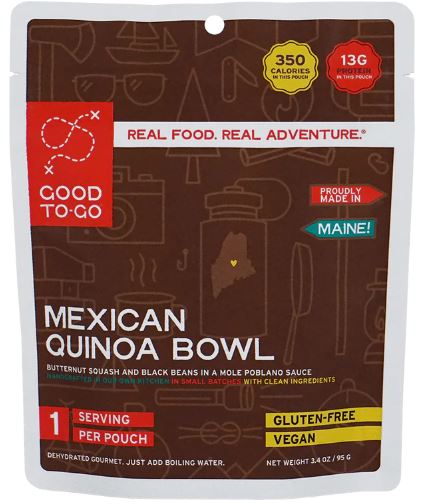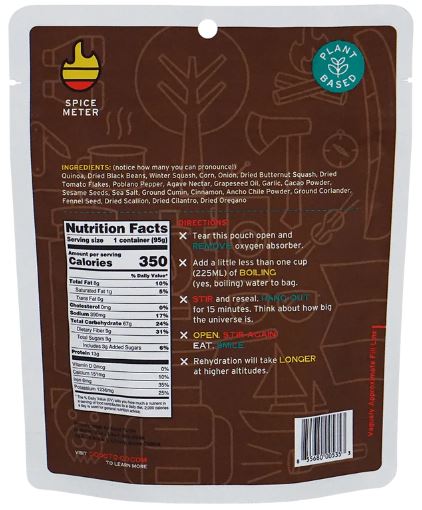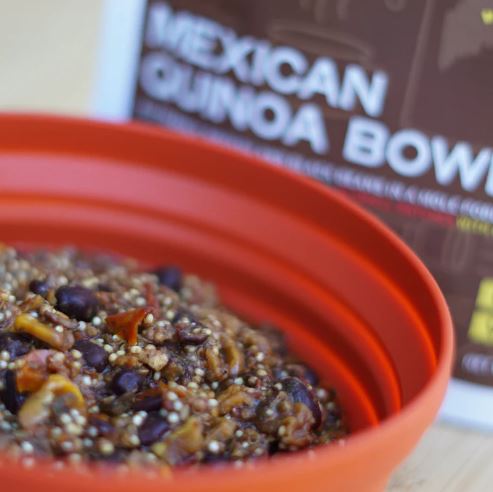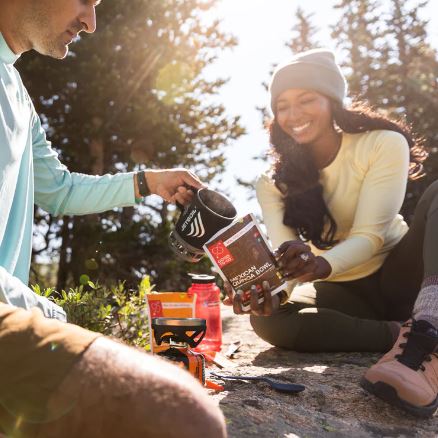 Good To Go | MEXICAN QUINOA BOWL
Features
Butternut Squash and Black Beans in a Mole Poblano Sauce

Loaded with butternut squash, tomato, and corn
High protein, gluten-free quinoa, and black beans
Raw cacao is a high source of antioxidants, magnesium, and iron
Gluten-free
Vegan
NUTRITION FACTS
Serving Size: 1/2 container (95g). Servings Per Container: 2. Amount Per Serving: Calories: 350, Total Fat 8g (10% DV), Saturated Fat: 1g (5% DV), Trans Fat 0g, Cholesterol: 0mg (0% DV), Sodium: 390mg (17% DV), Total Carbohydrates: 67g (24% DV), Dietary Fiber: 9g (32% DV), Sugars: 9g, Incl. 3g Added Sugars (6% DV), Protein: 13g (54%), Vit. D 0mcg (0% DV), Iron 6mg (35% DV), Calcium 151mcg (10% DV), Potassium 1236mg (25% DV).
*Percent Daily Values are based on a 2,000-calorie diet.
INGREDIENTS
Quinoa, Dried Black Beans, Winter Squash, Corn, Onion, Dried Butternut Squash, Dried Tomato Flakes, Poblano Pepper, Agave, Grapeseed Oil, Garlic, Cacao Powder, Sesame Seeds, Sea Salt, Cumin, Cinnamon, Ancho Chili Powder, Coriander, Fennel Seed, Dried Scallion, Dried Cilantro, Mexican Oregano
This product has a 4-year shelf life.
Real Food. Real Adventure.
GOOD TO GO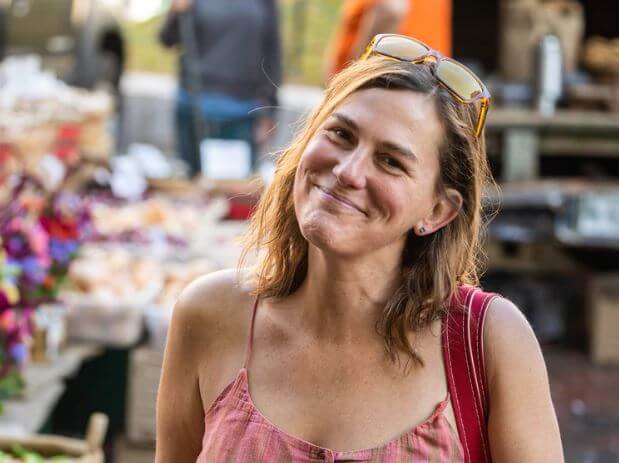 Gluten Free
Delicious healthy meal, 100% gluten free.
Just Add Boiling Water
Your favorite meals are incredibly easy to prepare. Just add boiling water directly to the pouch, stir, reseal, and minutes later you'll be enjoying a delicious meal.
Made In the USA
Our meals are cooked and packaged in our own USDA-approved facility in Kittery, Maine.
Delicious meals that you can enjoy wherever your adventures take you
Meet Good To Go
So, what makes Good To-Go different? It begins with our chef, Jennifer Scism. A graduate of The French Culinary Institute in Manhattan, Jen went on to own a Michelin-starred restaurant in NYC.
Maine has a long history of wilderness adventures and craftsmanship, especially when it comes to the outdoors. Good To-Go uses that inspiration to carry on the tradition of Maine craftsmanship focusing on quality and excellence. Every meal is handmade by cooks whose focus is creating the most delicious meals, to be enjoyed wherever your adventures take you.