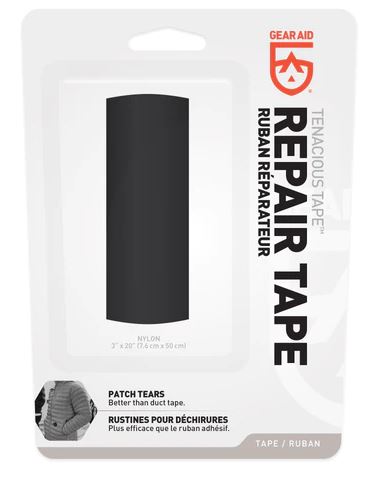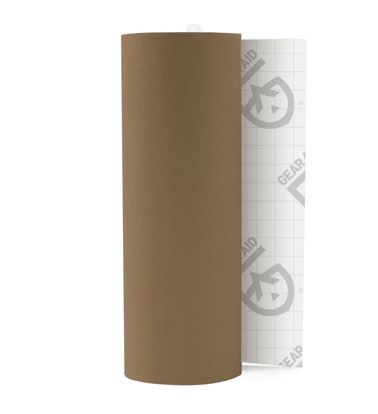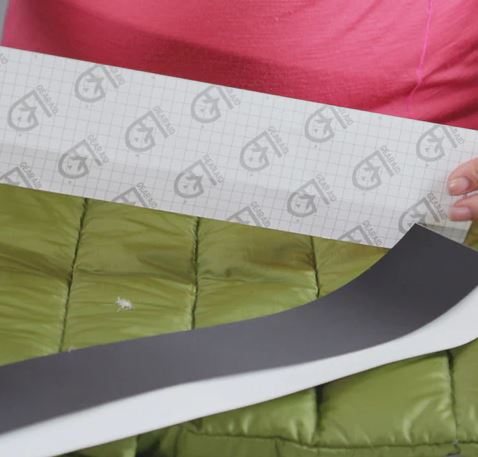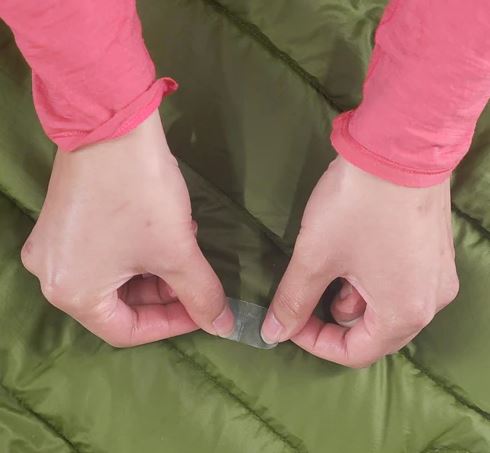 GEAR AID | TENACIOUS TAPE REPAIR TAPE CLEAR 3" X 20"
Features
Quickly fix tents, ski pants, or puffy coats with this strong, weatherproof tape that comes as a clear strip or roll and a variety of colors. Backed by an ultra-aggressive adhesive, it won't peel off when applied to technical fabrics including nylon and vinyl. Instantly make a repair patch to mend a tent or hammock. You can even use it as vinyl repair tape.
Quick fix for tears and rips – Tenacious Tape is a strong and weatherproof tape that can fix tents, ski pants, and puffy coats.
Peel & Stick – No sewing skills or heat required; simply remove the backing and apply to the surface with pressure; after 24 hours it's washable
Washable – Fabric tape is sealed with a waterproof coating and won't peel off during a wash or a storm
Durable – Ultra-strong adhesive permanently bonds to outdoor fabrics and materials including nylon, vinyl, rubber, and plastic
Compatible – Make barely noticeable repairs to rips and tears with the nylon variety that comes in black, yellow, red, and sage green
Multipurpose – Sticks to almost any surface to repair camping gear including tents, hammocks, sleeping bags, backpacks, and more
Specifications
Material: vinyl, nylon, or ripstop nylon
Colors: clear, black, red, yellow, grey, and sage
Size: 3" x 20" strip and 1.5" x 60" roll (clear only)
Application: peel and stick
Adheres To: nylon, polyester, fleece, vinyl, rubber, non-oiled leather, and GORE-TEX fabric
Application Temperature: room temperature
Removable: yes
Washable: yes
Storage: Store in a bag or container
Weight (grams per square meter): clear 90 gsm; nylon 0.1 mm film; ripstop nylon 65 gsm
Failure is where we show up
Gear Aid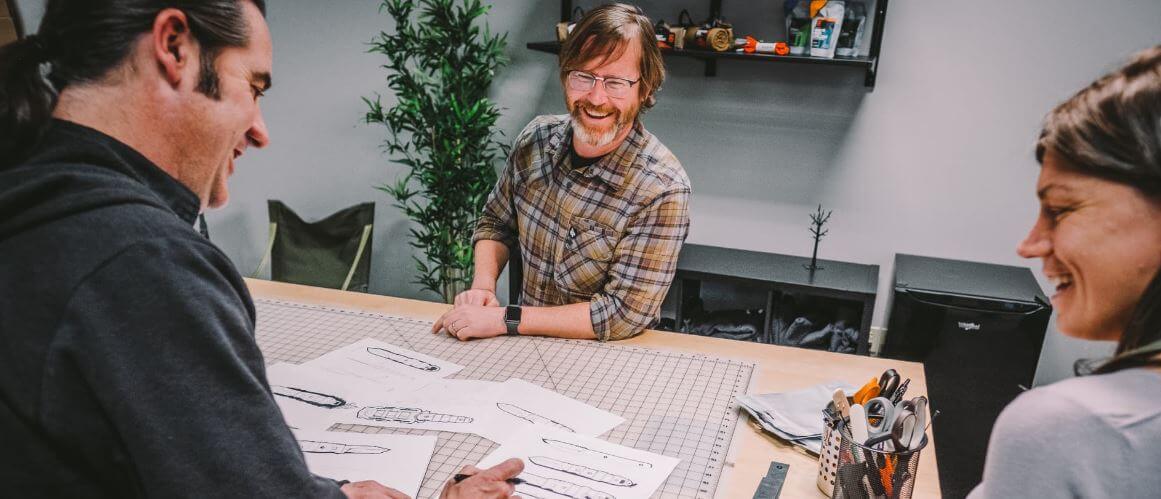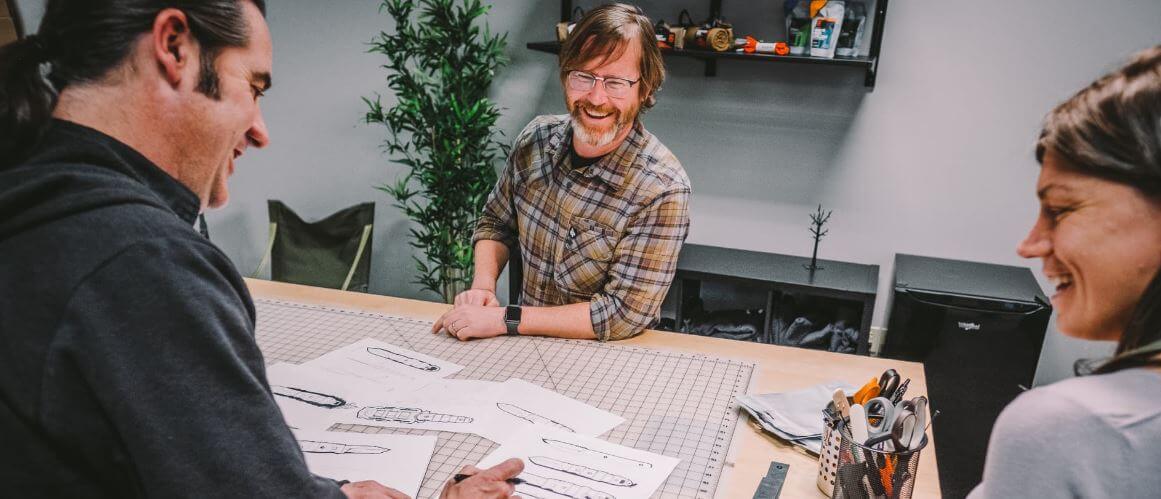 Learn More about Gear Aid
"Duane and Nancy McNett and the McNett team have built a great company over the past 35 years very much the same way as Coghlan's has done, one item at a time," said Rob Coghlan, president of Coghlan's Ltd. "We look forward to working with the McNett team on introducing new and expanded offerings to each market the company touches with its family of brands."
About McNett® Corporation
For over three decades McNett and its family of brands, Gear Aid®, Outgo®, M Essentials™, and McNett® Tactical, have provided quality, innovative products for the dive, outdoor, sporting goods, and military markets. With its unique blend of reliable outdoor gear and accessories, McNett provides the Essentials for Adventure
COGHLAN'S LTD. ACQUIRES MCNETT® CORPORATION. McNett Corporation becomes GEAR AID Inc.
After three decades as McNett Corporation, the gear care and repair company outdoor enthusiasts know and love, is now officially known as GEAR AID Inc. This legal name change comes at the heels of new ownership, a comprehensive rebrand, and a refreshed vision to expand into additional markets.     
Along with the legal name change, visitors to mcnett.com will be redirected to gearaid.com beginning January 1, 2017.  
Repair Tape
I haven't needed to use it but I'm glad to have it in case I do
Thank you so much for the time and effort to send us this review with a 5-star rating, Nikiya. It means the world to us. Thank you for supporting Sierra Madre! :)