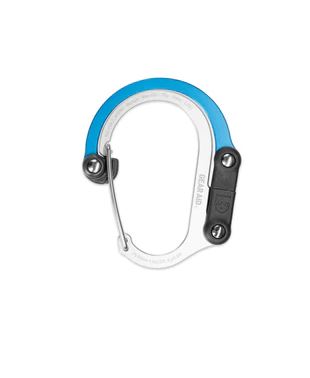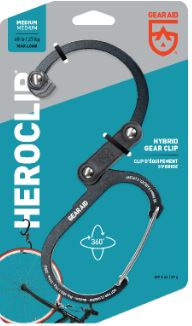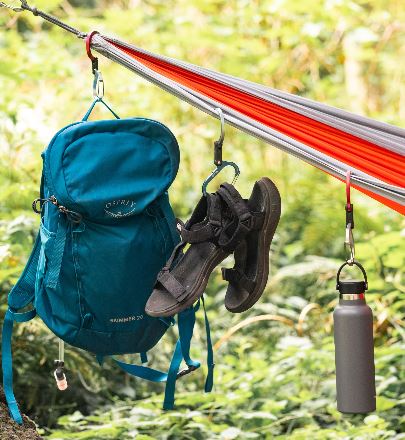 Pre-order GEAR AID | HEROCLIP MEDIUM - BLUE STEEL
Features
Hook, hang, and carry your gear wherever your adventures take you with Heroclip. The 360 swivel hook nests in a durable carabiner so you can stay hands-free. This versatile gear clip has a sturdy design and rubber foot that can hang off any surface.
STRONG - Lighten up and let Heroclip take the weight for you. 
360° ROTATION - Full Rotation = Total Freedom to reach your stuff however it hangs.
COMPACT - Hang hooks rest compactly on the carabiner until you need them again.
Specifications

Holds up to 60 lbs
Dimensions: 3" wide, 3.75" tall (closed), 7.25" tall (open)
Weight: 2 oz
Material: Solid machine-cut aluminum with anodized finish, composite steel
Failure is where we show up
Gear Aid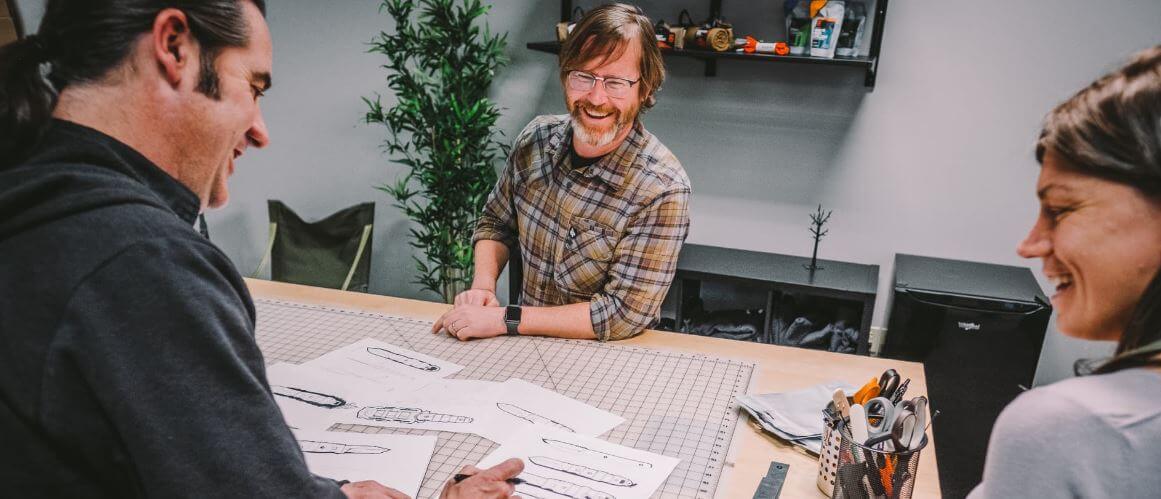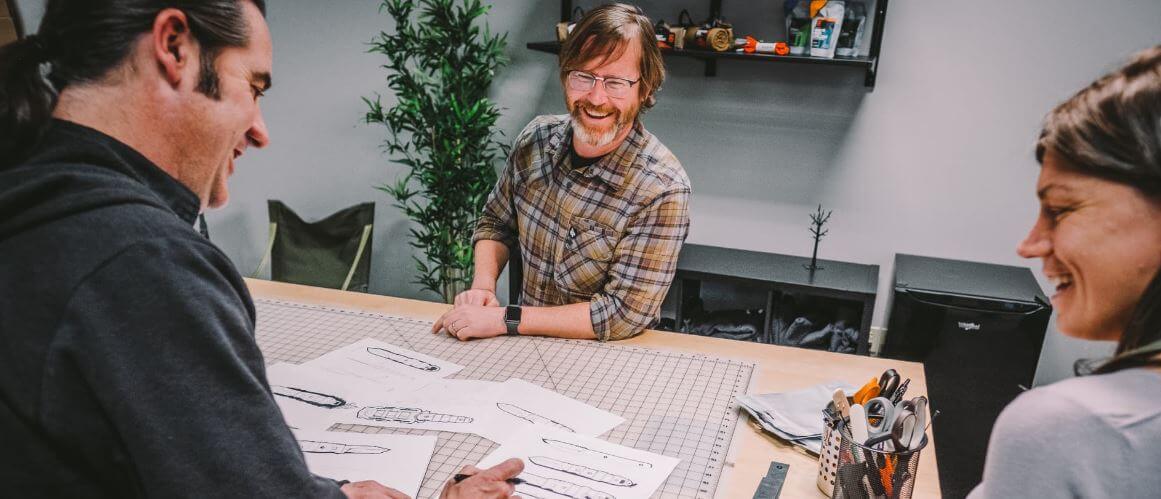 Learn More about Gear Aid
"Duane and Nancy McNett and the McNett team have built a great company over the past 35 years very much the same way as Coghlan's has done, one item at a time," said Rob Coghlan, president of Coghlan's Ltd. "We look forward to working with the McNett team on introducing new and expanded offerings to each market the company touches with its family of brands."
About McNett® Corporation
For over three decades McNett and its family of brands, Gear Aid®, Outgo®, M Essentials™, and McNett® Tactical, have provided quality, innovative products for the dive, outdoor, sporting goods, and military markets. With its unique blend of reliable outdoor gear and accessories, McNett provides the Essentials for Adventure
COGHLAN'S LTD. ACQUIRES MCNETT® CORPORATION. McNett Corporation becomes GEAR AID Inc.
After three decades as McNett Corporation, the gear care and repair company outdoor enthusiasts know and love, is now officially known as GEAR AID Inc. This legal name change comes at the heels of new ownership, a comprehensive rebrand, and a refreshed vision to expand into additional markets.     
Along with the legal name change, visitors to mcnett.com will be redirected to gearaid.com beginning January 1, 2017.