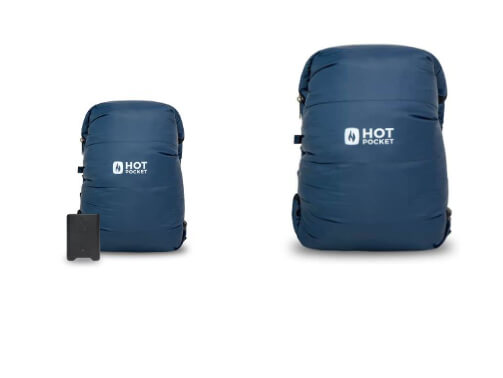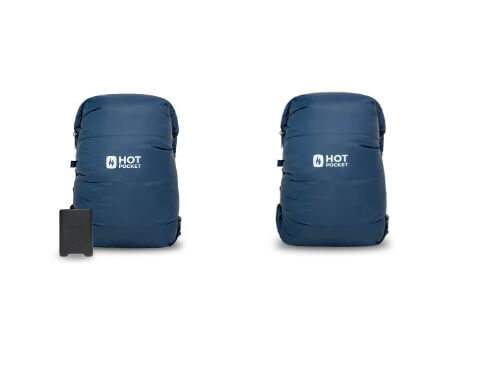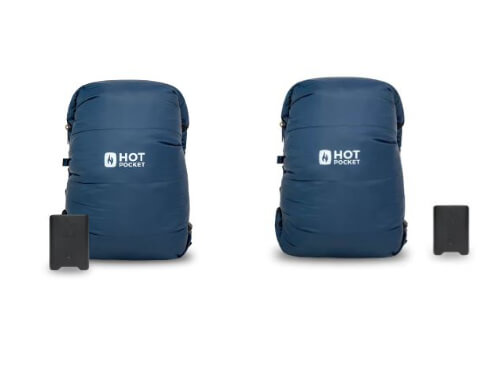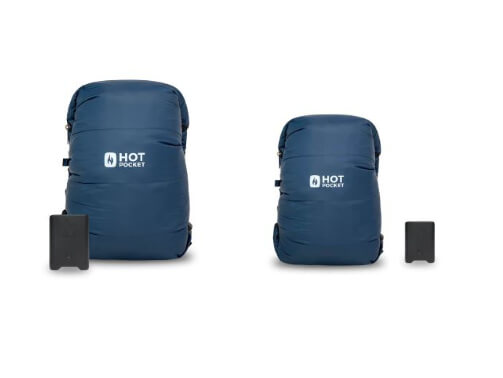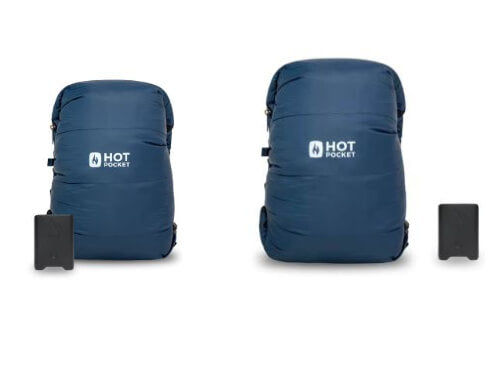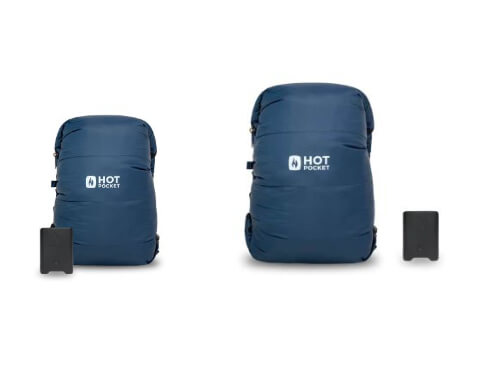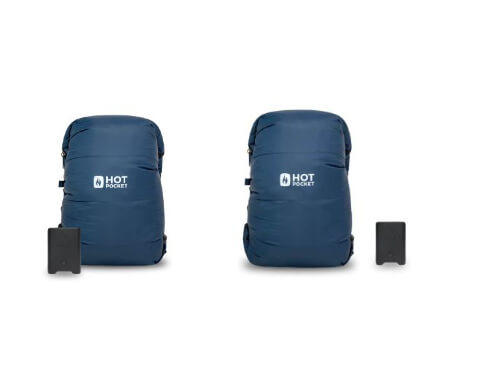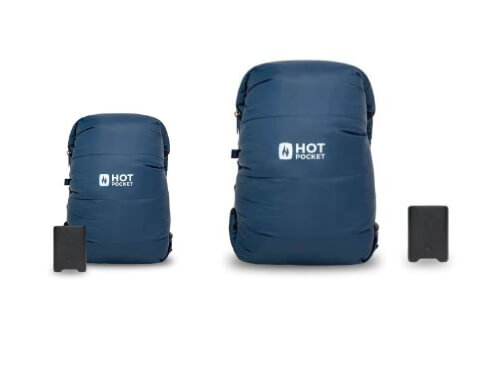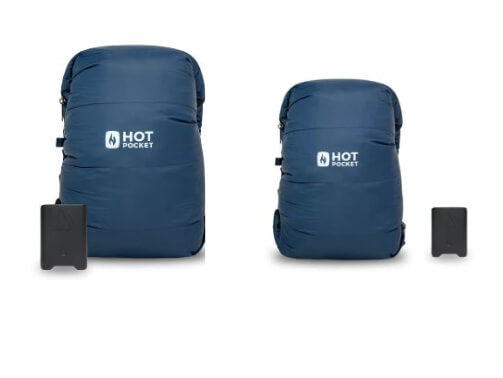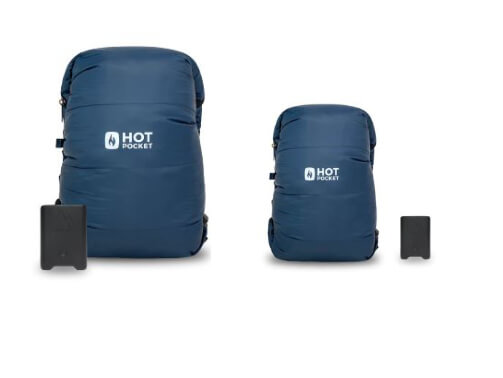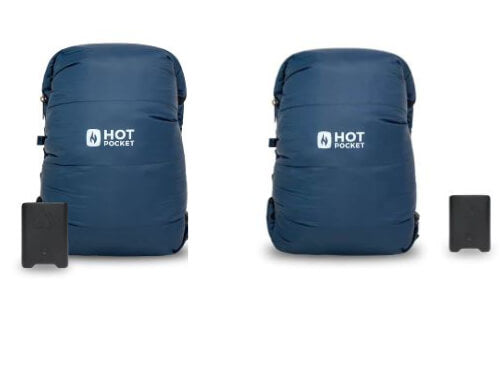 Special: Hot Pocket, Buy One Get One Free - with One Power Pack UL
Choose your size for #1:
Small
Choose your size #2 for free:
Small
Add a second Power Pack UL?:
No
Let customers speak for us
The Hot Pocket is the modern way to stay warm in the wild. Operating as a multi-functional personal heater, the Hot Pocket warms you up instantly with just the push of a button. 
Use the Hot Pocket to:
Store and compress your sleeping bag
Preheat your sleeping bag or your clothes 
Open it up like a book and place it where you need warmth
Use it as a day-pack with the Strap Pack
You can even charge your phone with our high-output USB-C Power Pack.