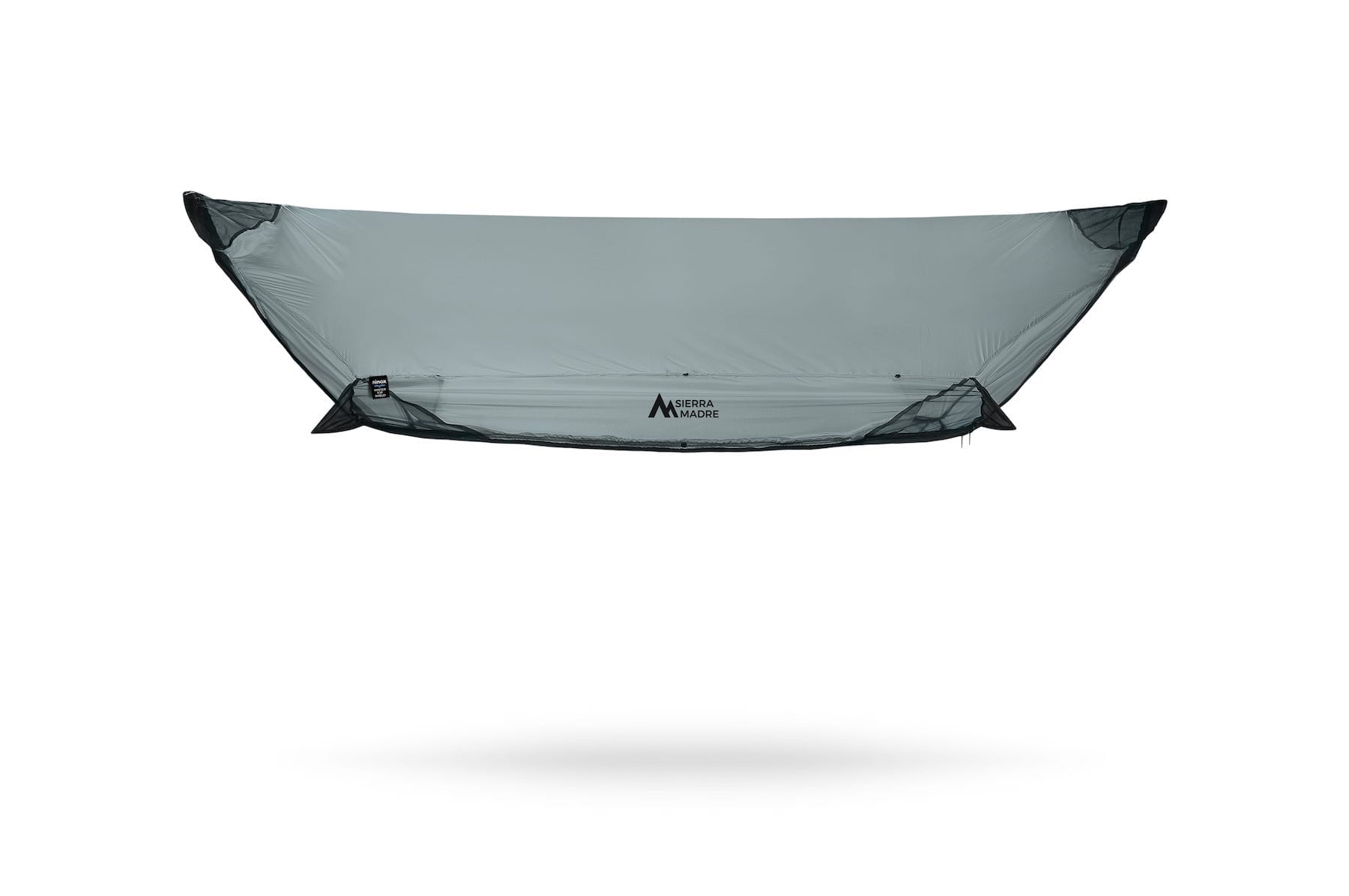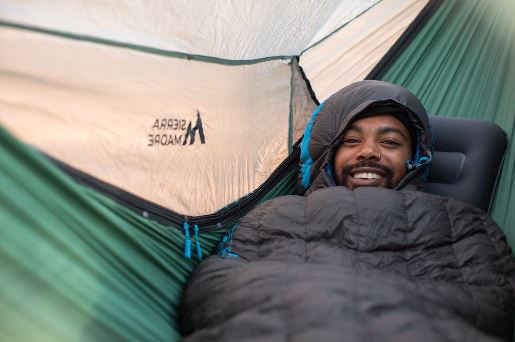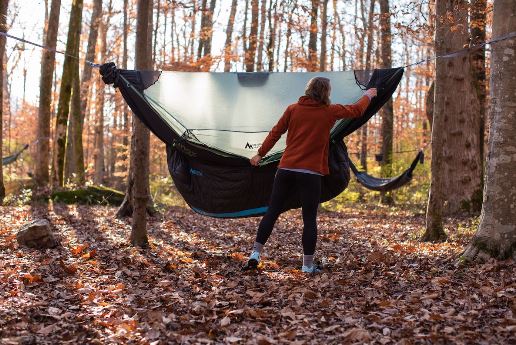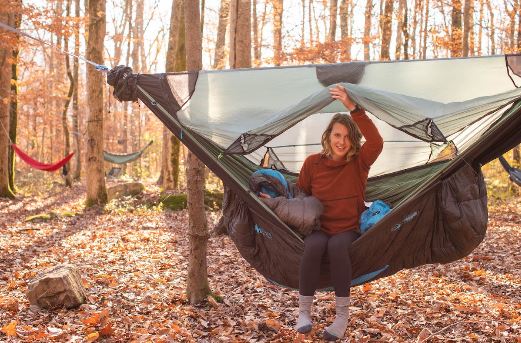 The New Ninox Winter Top Shield
The Ninox Winter Top Shield connects directly to your Ninox and provides 15° of additional warmth!

The Winter Top Shield offers 4th-season protection to our Ninox Flat Lay Hammock. When the weather turns cool, zip in the Winter Top Shield in and add up to 15°F of heat retention to your hammock camping system. This helps block the cool wind from whisking away your heat, worried about condensation? Don't worry, we were too - that's why we created four closable vents and two peak vents to help move moisture out, fast!


Note: If your Ninox hammock was purchased after June 2022 this new version will work for you.

Lightweight, waterproof and easy to install. The Winter Top Shield helps turn your Ninox into a all-season camping solution!
Protect yourself from the Cold
KEEP COLD WIND OUT
The Winter Top Shield zips into your Ninox hammock for a seamless fit! Water-resistant but breathable 20D Ripstop Nylon Keeps yoou protected from the driving snow and frigid winter winds outside!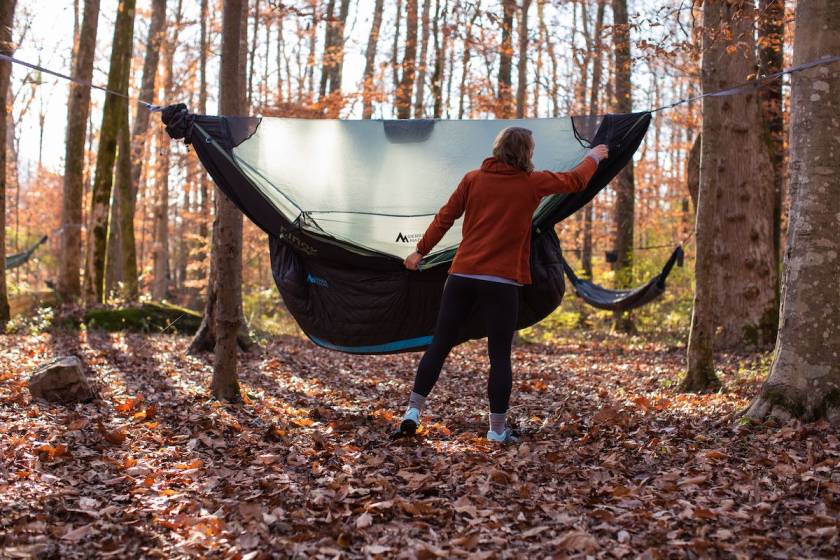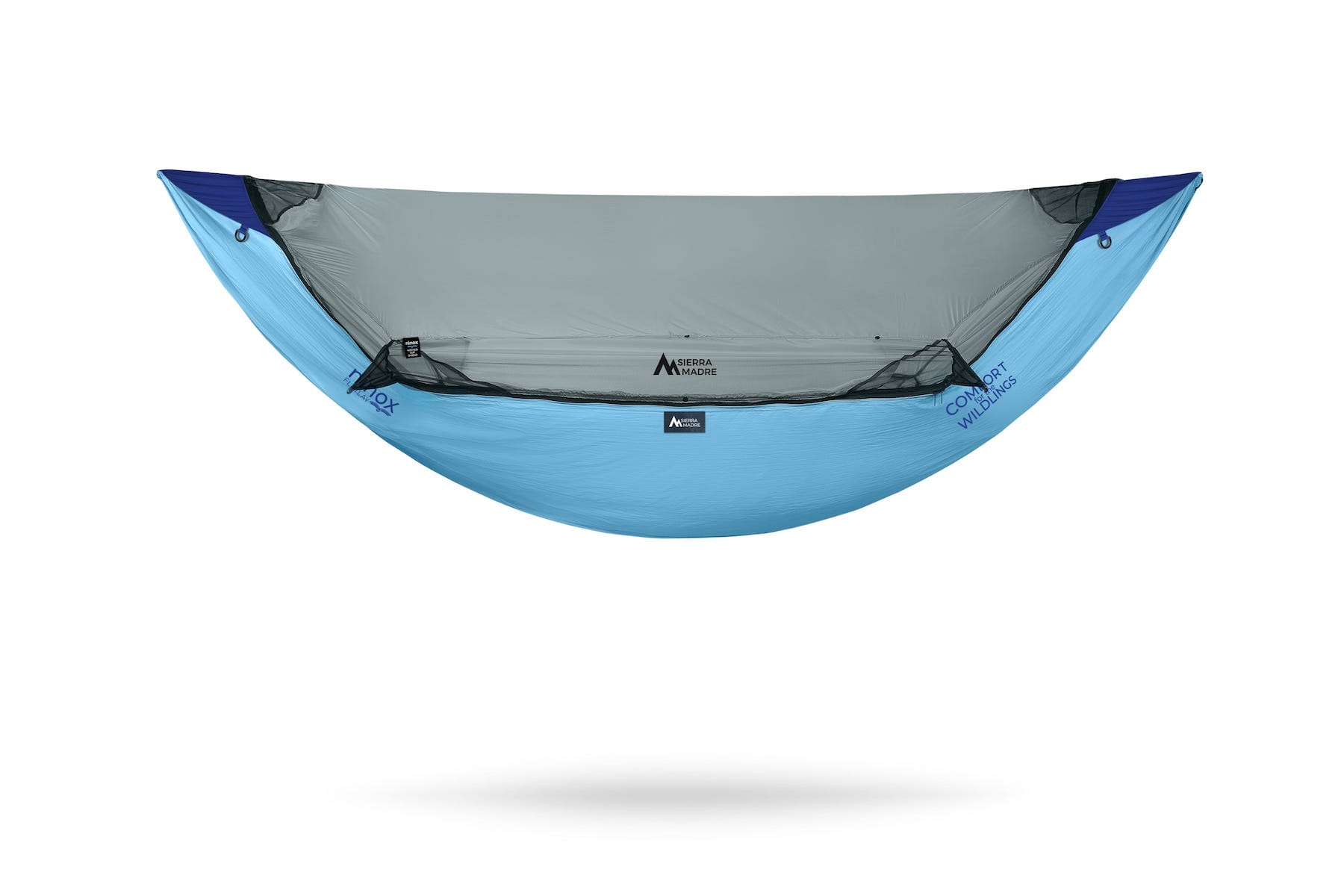 How to set up your Winter Top Shield