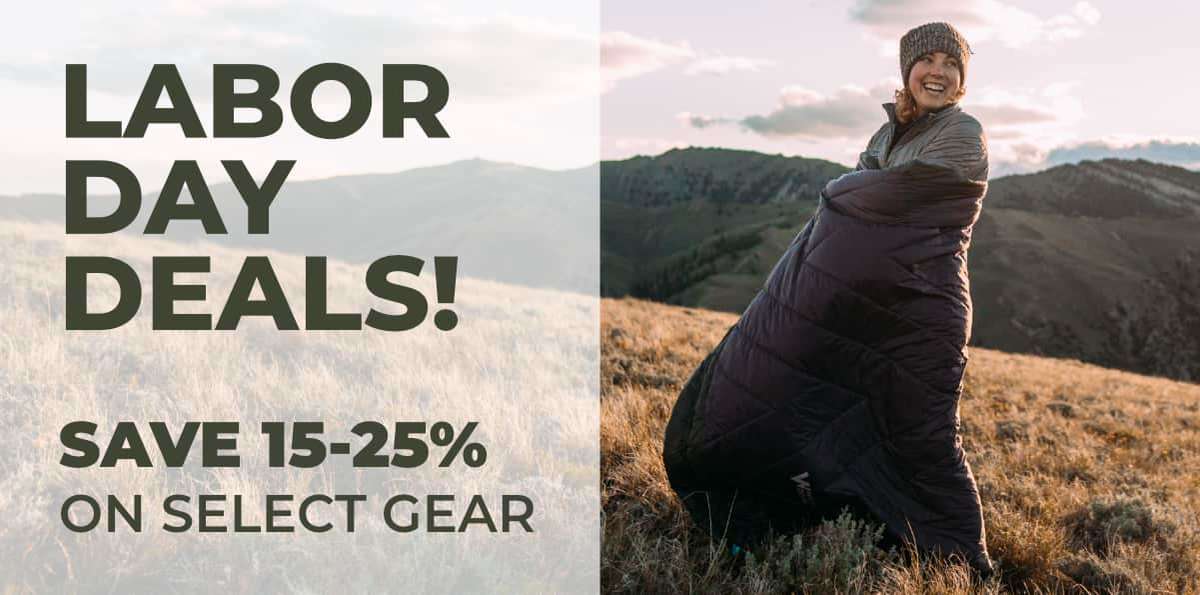 MUST-HAVE SUMMER INSULATION
Say hello to our lightest, most packable, 4-in-1 adventure quilt — the Puffle 55º. Whether you need to stay warm at a football game, at a backyard barbecue, or out in the wild, the Puffle 55º will keep you cozy and comfortable without weighing you down!
LEARN MORE HERE
ULTIMATE AIR CAMP SYSTEM
The Stratos is an elevated tent, a safe haven for you and your gear. Enjoy the benefits of zero pressure point sleep all while being completely protected from the elements. (Cue the tin roof sound effects).
If you're ready for the most restful sleep you've ever experienced in the wild Stratos is it!

LEARN MORE HERE
EXTREME WARMTH FOR YOUR HAMMOCK
The Inferno Top and Under Quilts are a winter camping dream team! Specifically designed to work in tandem AND be integrated seamlessly with Sierra Madre hammocks and shelters, Inferno is your key to year-round hammock camping!
LEARN MORE HERE
THE "BACKPACKERS" HAMMOCK
Every comfort you need and nothing you don't! The Solo Hammock provides fantastic comfort and minimal weight, so you sleep comfy on the trail or in your backyard!
LEARN MORE HERE
STABILITY ON THE TRAIL
We've stripped out the heavy metal and opted for lightweight, reinforced carbon fiber and kevlar instead. At just 14.3 ounces for the pair, you're free to focus on the beauty of nature and not the pain in your arms.
LEARN MORE HERE
COMFORT. ANYWHERE.
The Air Chair is small but mighty! It weighs only 1.3lbs, but it can hold up to 280lbs without breaking a sweat (or more importantly, without
breaking
in general)
LEARN MORE HERE
GET YOUR DINNER OUT OF THE DIRT
This light but mighty table gets your meal prep and gear sorting out of the mud on stable ground. Best of all, it's crazy compact and weighs just 1lb 14oz!
LEARN MORE HERE