Ember is our Heated Jacket that uses the same Power Pack you're getting with Hot Pocket.
♨️Double the usefulness of your 2.0 Power Pack with Ember. Wearable warmth ♨️
This 46%+ savings is ONLY available for Hot Pocket 2.0 Backers! 👀
These Deals Are Only Available During This Post Campaign Survey
**To Add Multiples Of Any Product, Click "Add to Order" Again**
CONTINUE ➲
"Ember is the most powerful heated jacket I've ever used, with built in venting in all the right places... The ideal adventure jacket because it punches so far above it's warmth weight."
⭐️⭐️⭐️⭐️⭐️ Lyle
Expensive, but the quality is exactly what you'd expect from a top tier gear company - extremely happy with Ember. The team is just as high quality as the gear - Thank you!"
⭐️⭐️⭐️⭐️⭐️ Jeff
"Ember is the piece of gear you wish you'd had growing up, I use this every time I'm traveling, camping, or hiking. It also works great on our camping trips, I've taken this well past what I'd consider the 'temperature limit' for this style jacket and it performed flawlessly - to me that's the sign of well made gear"
⭐️⭐️⭐️⭐️⭐️ Ted
"Honestly, it just makes life more fun. There's no fuss with Ember - it's such a welcome friend every time I'm outside"
⭐️⭐️⭐️⭐️⭐️ Jenny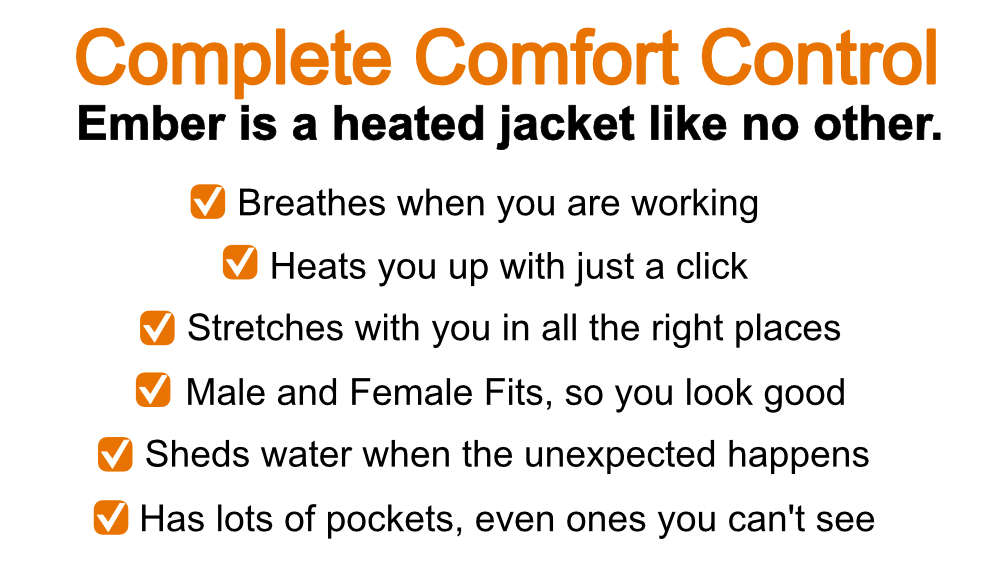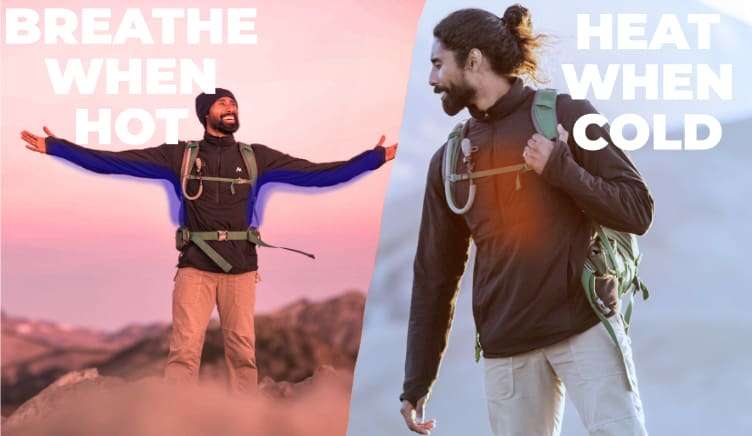 Layers Are A Pain...
Honestly, I'm just not a fan of the "Layer Game". The constant shedding or adding layers based on how cold the temperature is, leaves me looking like the sweaty Michelin Man or just struggling to stay warm.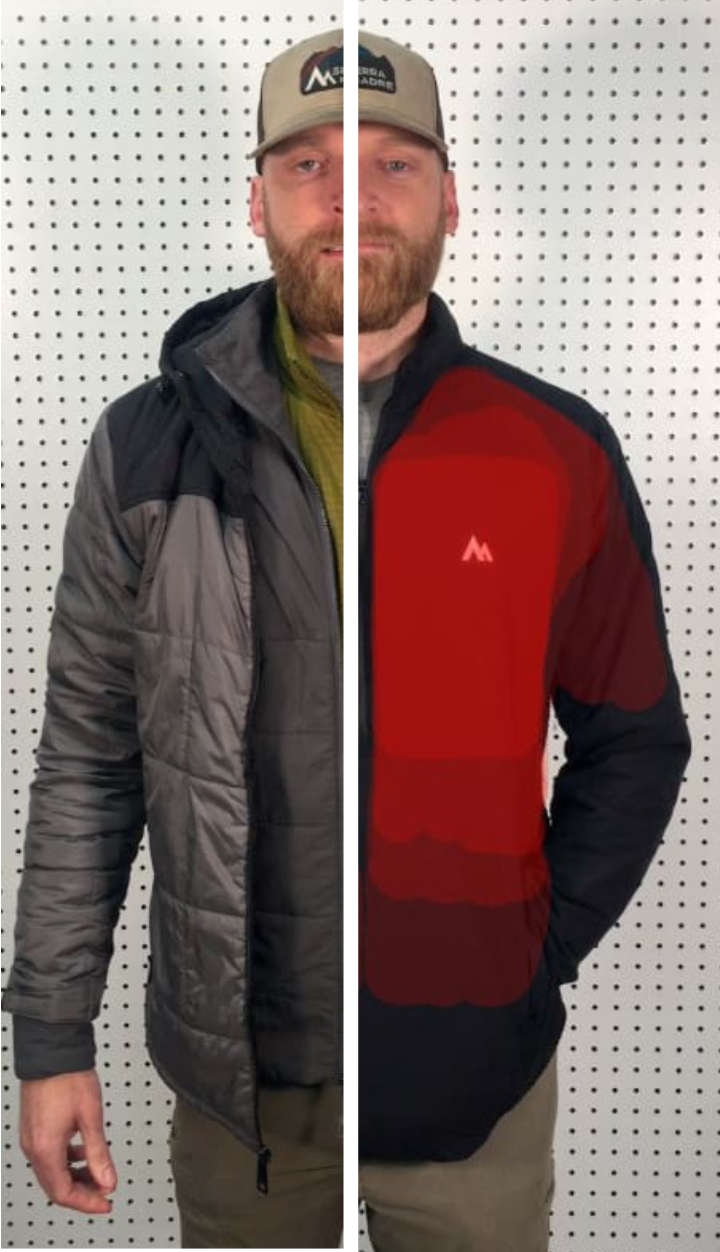 We've all been there, we're on the trail on a cool crisp morning and the first hill we come to, we have to peel layers off faster than a rain storm can find your freshly washed car.
It's a constant back and forth of adding or removing layers, trying to dial the temperature in perfectly.
Here's the problem with layers:
❌ Bulky & Restrictive: Impossible to move freely when you have so many layers.
❌ Overheating: Not being able to vent means you overheat quickly.
❌ Heating Back Up: When we stop moving, we need to warm up fast!
❌ Single Use: To be so expensive, heavy, and bulky... They AREN'T VERSATILE.

"The perfect jacket for adventurous souls."
✅ WARMER: Turn on the warmth with just the push of a button.
✅ ​FORGET LAYERING: This one jacket can span a 50° temperature span.
✅ VENTING: Ember's secret sauce is the built in auto-venting that regulates your temperature, keeping you from sweating.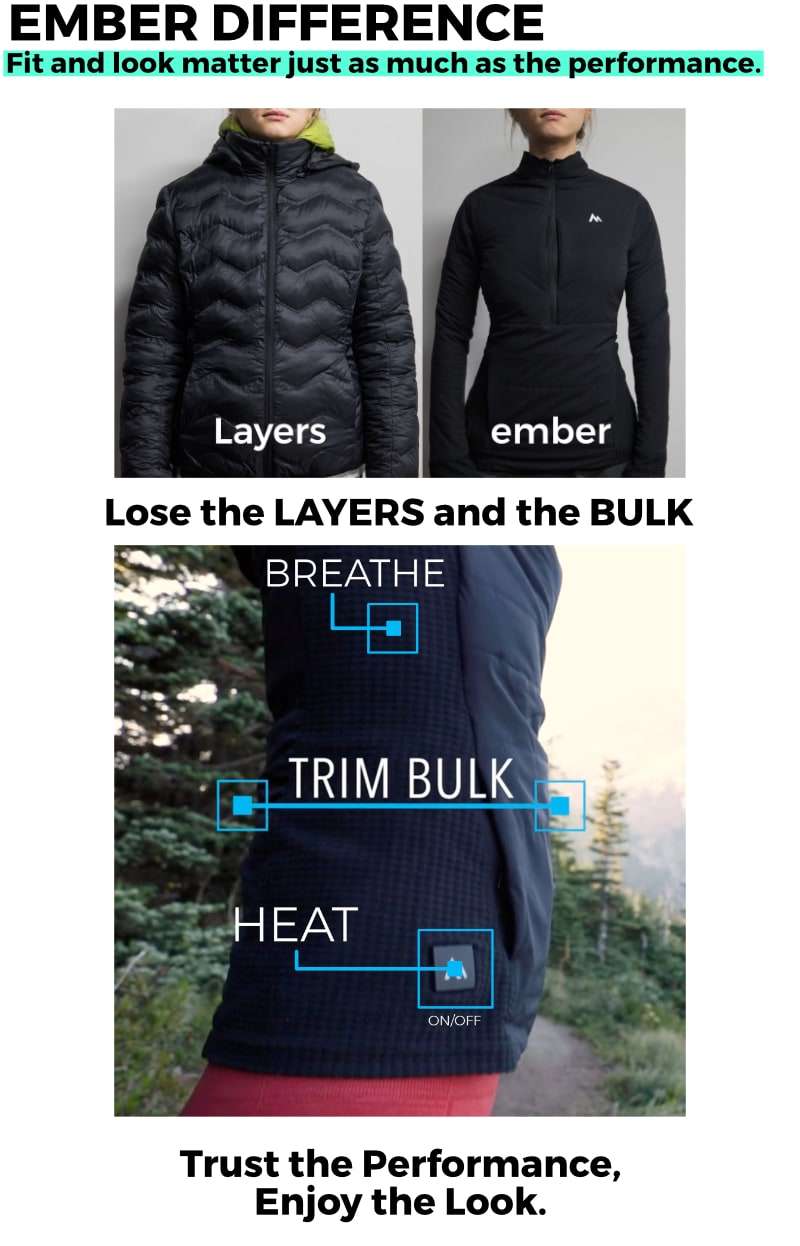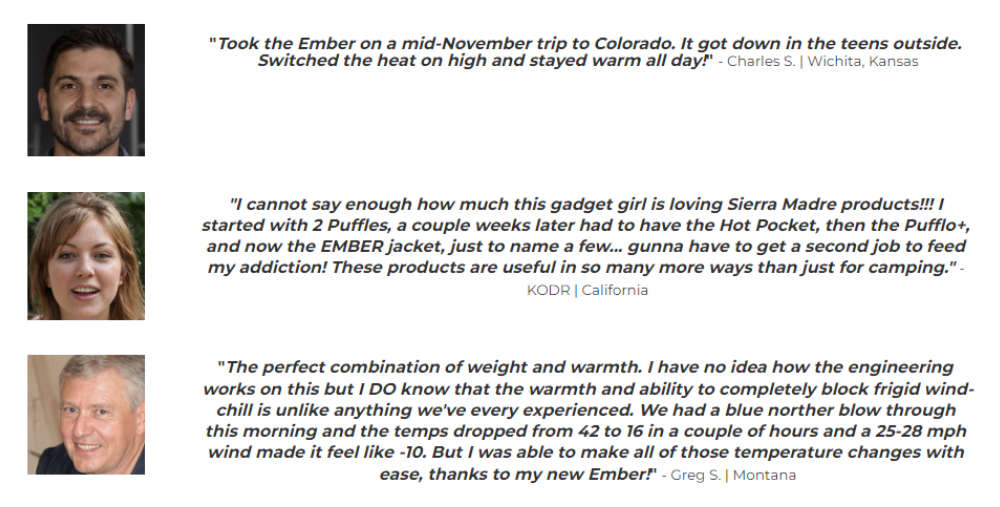 Ready To Enjoy More Time Outside?
(and be more comfortable doing it?)
Ember is ready for anything you can throw its way. From camping, to traveling, to commuting - Ember will keep you warm and cozy anywhere. (Without the bulky layers)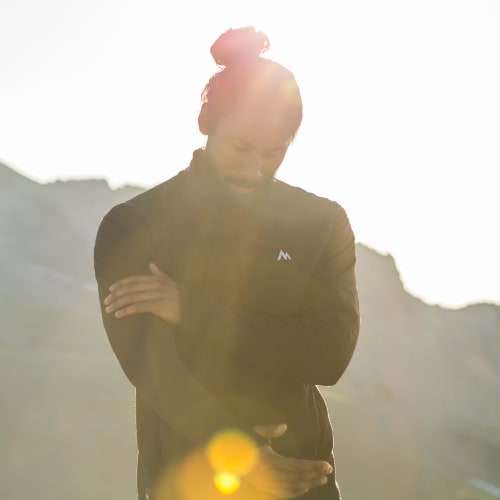 "The first night I tried Ember it felt like I had complete control of my comfort - so warm!"
⭐️⭐️⭐️⭐️⭐️ Jill
✔️ Surprisingly Warm: Graphene heat panels + Graphene insulation gives immense warmth with the push of a button.
✔️ Lightweight: Forget about wearing 3 layers to stay warm, Ember keeps you feeling free - without the bulk.
✔️ Venting: Your dynamic life needs more flexibility, Ember vents when you're moving fast so you don't overheat.
✔️ 4-Way Stretch: All of Ember is made to move with you.
✔️ BIG Pockets: A place for all of your things, easily accessible.
✔️ Weather Proof: I got caught in the rain with it, but I was bone dry.
✔️ Fights Odor: Bamboo and anti-microbial fibers help keep odors at bay.
✔️ Athletic Fit: This performs AND fits great, so you feel great and warm.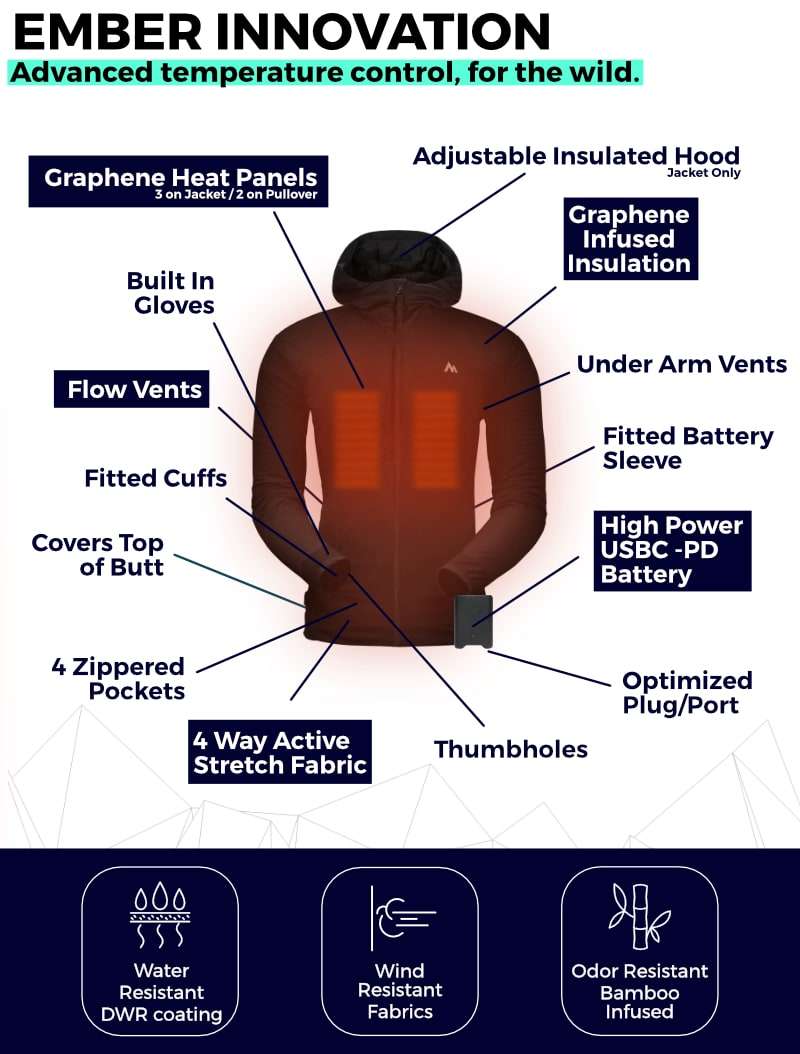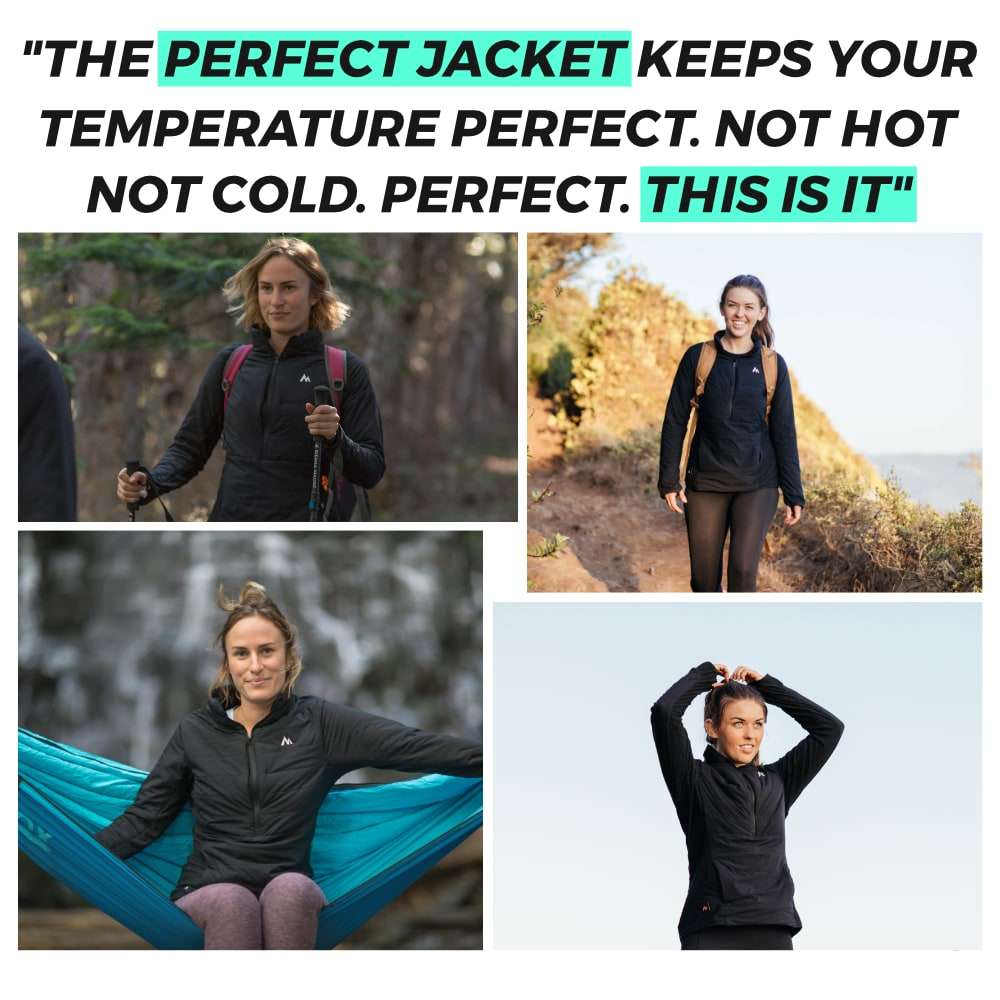 While Supplies Last, Save 46% Today!
✅ Save over $120 Today
✅ 100% Rock Solid Guarantee
✅ 30 Day Risk Free To Try It & Love It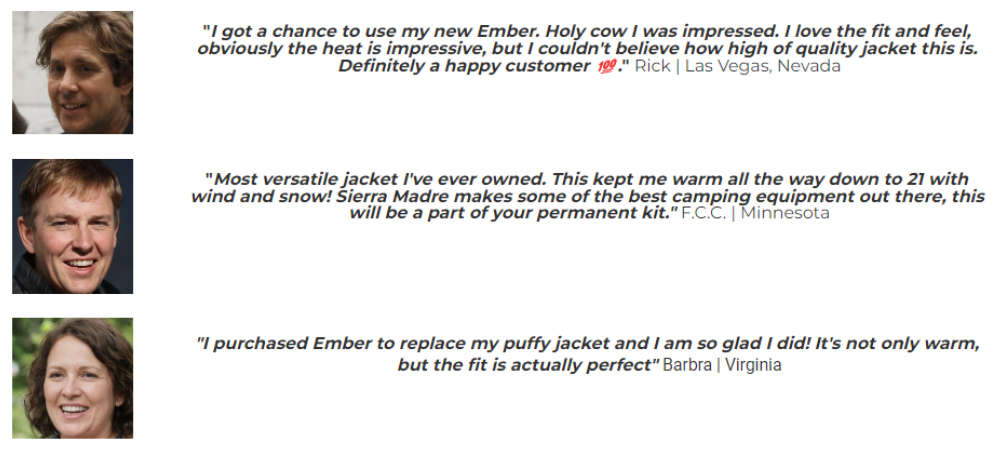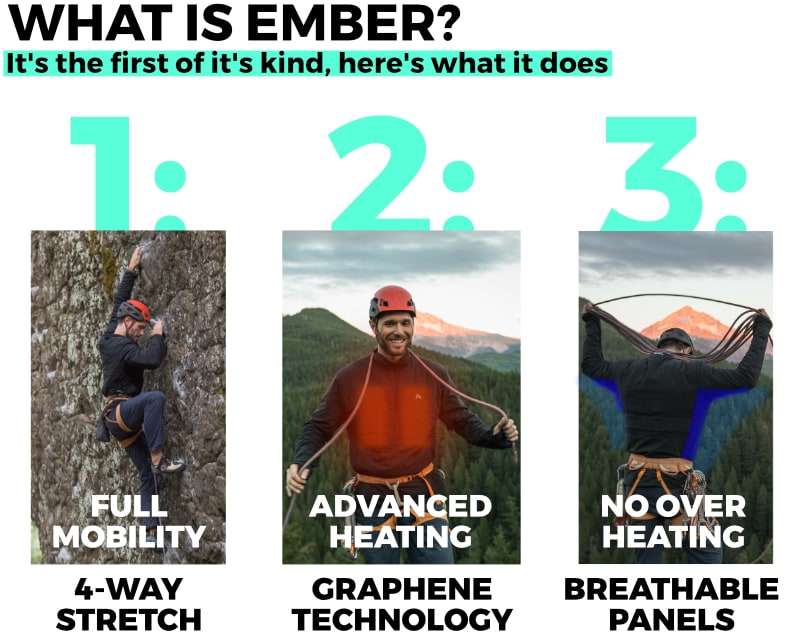 The versatility of Ember's performance, helps you simplify your wardrobe AND enjoy the wild more. Stacking up all of Ember's capabilities would cost a fortune.
Just look👇at what Ember replaces 👀
✔️ Soft Shell Protection: $99 - $350
✔️ Outer Layer: $129 - $399
✔️ Mid Layer: $79 - $129
✔️ Heated Jacket: $270-$500
✔️ Outdoor Battery: $70-$200
On the LOW End You're Looking At $647
BUT
Paying For High Quality Puts You At $1,578
Imagine having ALL of that performance and functionality in one jacket and at a fraction of the cost.