These Deals Are Only Available During This Post Campaign Survey
**To Add Multiples Of Any Product, Click "Add to Order" Again**
CONTINUE ➲
COMPACT LUXURY FOR YOUR ADVENTURES
Meet Air Pad XL, a pad so comfy you feel like you're floating.
Tired of sleepless, uncomfortable nights at camp?
Air Pad XL's 3+ inches of plush comfort giving you a full night's rest, so you are ready to tackle the trail in the morning.

✅ Tent or Hammock Camping
✅ Comfort FlexTubes
✅ Ultra-Light and Compact
✅ Dual Valve
✅ Free Air Pump
Great Sleep = Great Adventures
Say good-bye to sleepless nights and enjoy a full night of rest with the plush Air Pad XL it's over 3 inches thick and full size dimensions means extra comfort and the best rest.

✅ Durable MicroGrid Ripstop Fabric

✅ Full Size and Lightweight (652g)

✅ Packs Down Tiny (< nalgene)

✅ Big Comfort (3.125" Thick)


Use your Airpad in your Tent or Hammock

BENEFITS OF AIR PAD XL
✅ Full Size Comfort, this isn't a small skimpy pad - this is full size and thick. Some camping pads are so small that they're easy to roll off of, not this pad. You'll have room to stretch out and switch to your side, no problem.

✅ Lightweight, don't be fooled by the amount of comfort that is packed into this - you'll be getting Full Size Comfort at the weight of some pads that are half the thickness of Air Pad XL. At just 23oz you won't notice this in your pack.

✅Super Compact, it might surprise you how small this full size pad packs down. When packed away it's smaller than a nalgene, because there's nothing worse than a pad dangling off of the outside of your pack because it's just too big.

✅ Durable, the MicroGrid ripstop fabric is tough and ready for any terrain.

✅ Dual Valve, the dual function valve allows you two options: 1) inflate/deflate fast with full open valve, 2) inflate through a one way valve so you never lose any air during inflation.

✅ Corner Connects, each corner has a connection point, allowing you to configure multiple attachments to the Air Pad XL, keeping it in place.

✅ Free Pump Bag, when you order today, we'll add a FREE pump bag so you can inflate even faster and without all the huffing and puffing.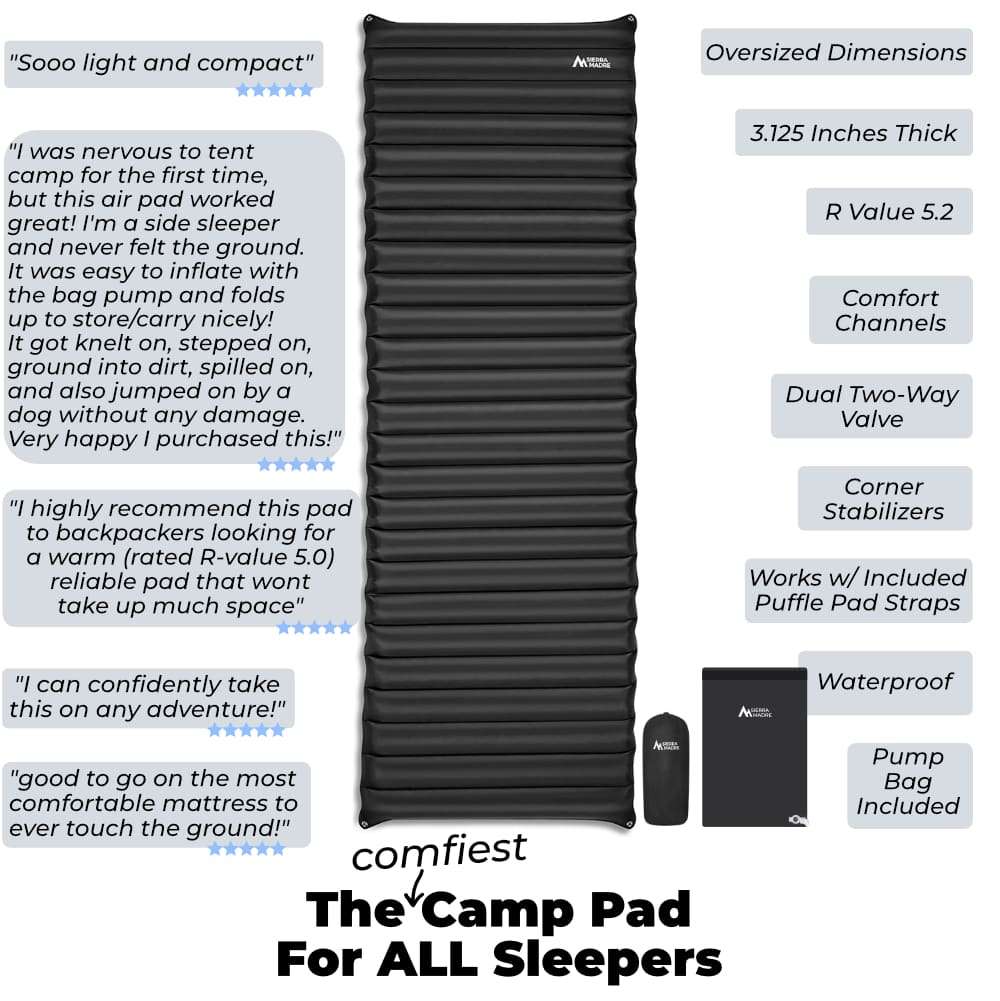 Air Pad XL offers Full Size comfort in a Lightweight, and Compact package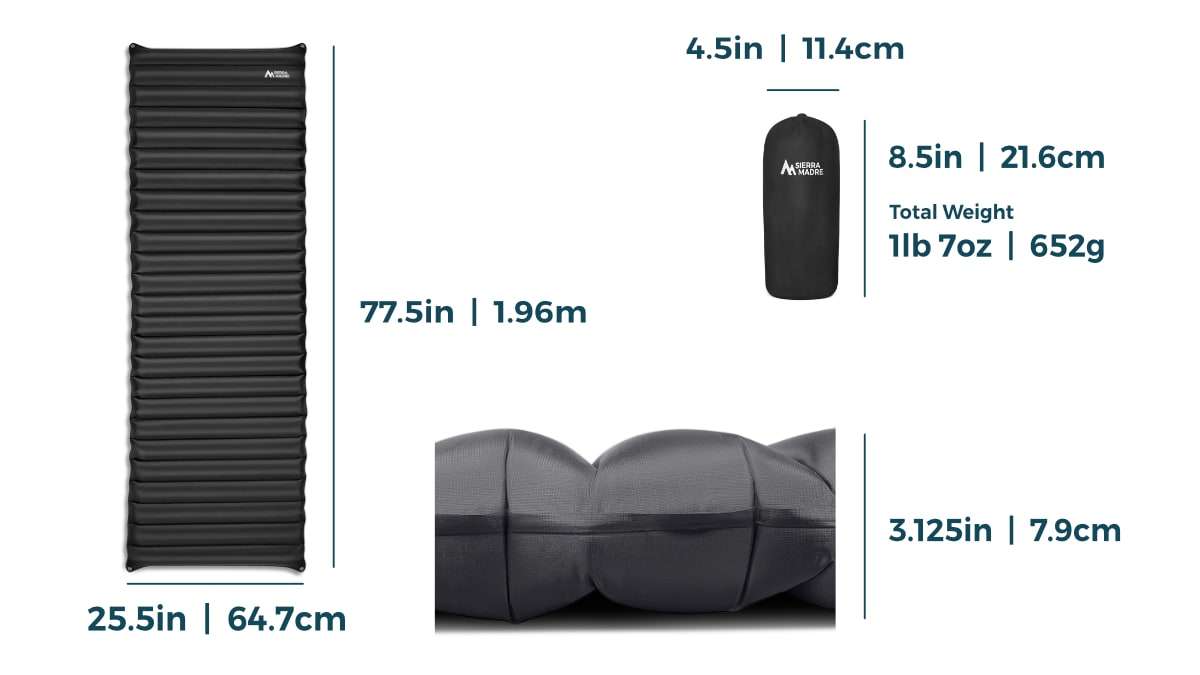 "3 inches of air makes the ground a lot more comfy, love how small this packs down and how light it is - great pad!" ⭐⭐⭐⭐⭐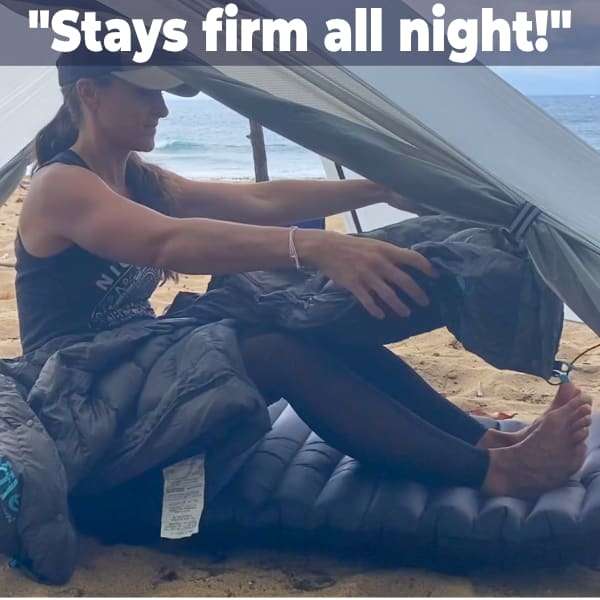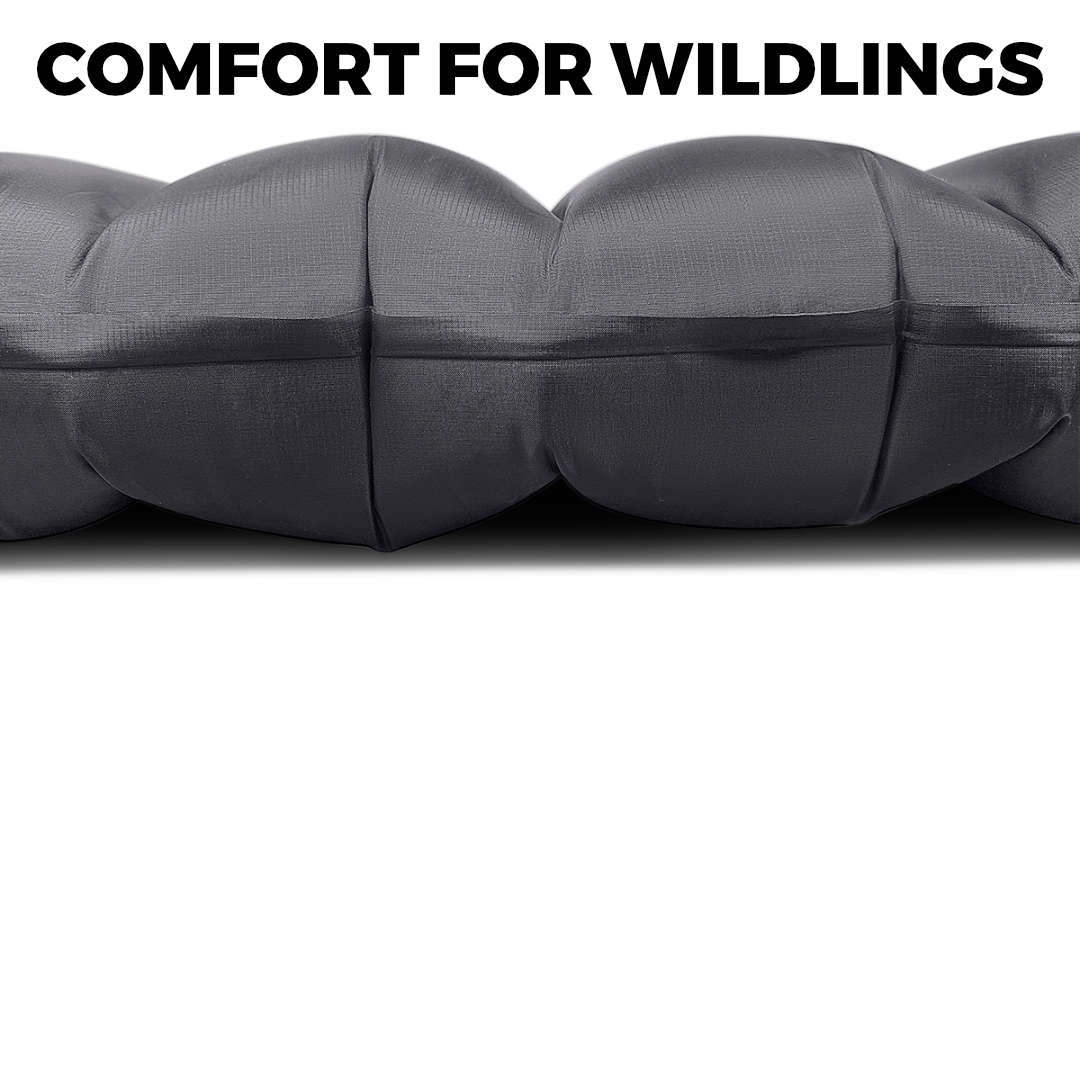 GUIDE THROUGH THE TRAIL
Lightest and most compatible trekking poles
These are hard to beat, at 7 ounces each and a break down length of 13 1/2 inches, these are priceless on your long hikes through the wild!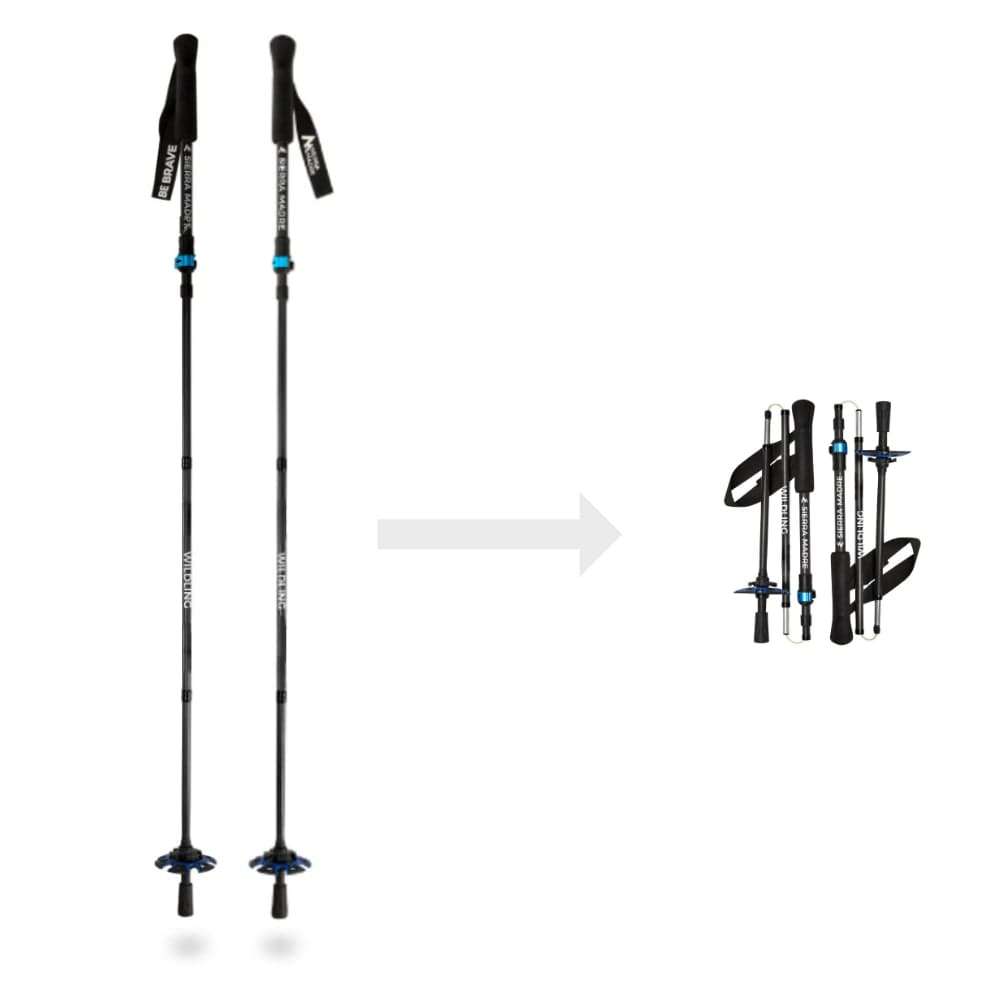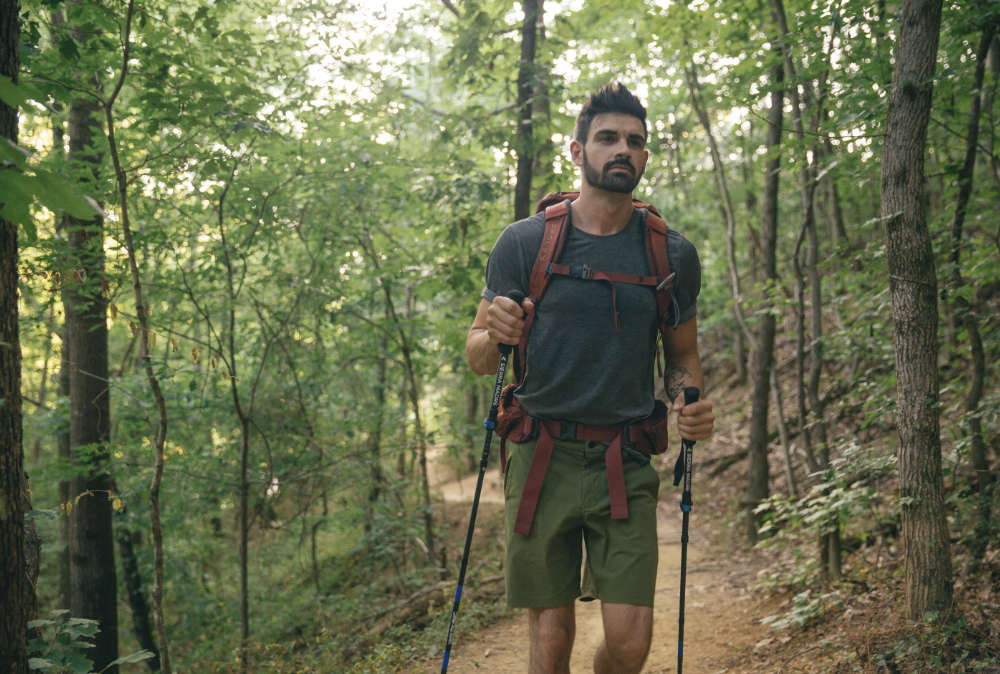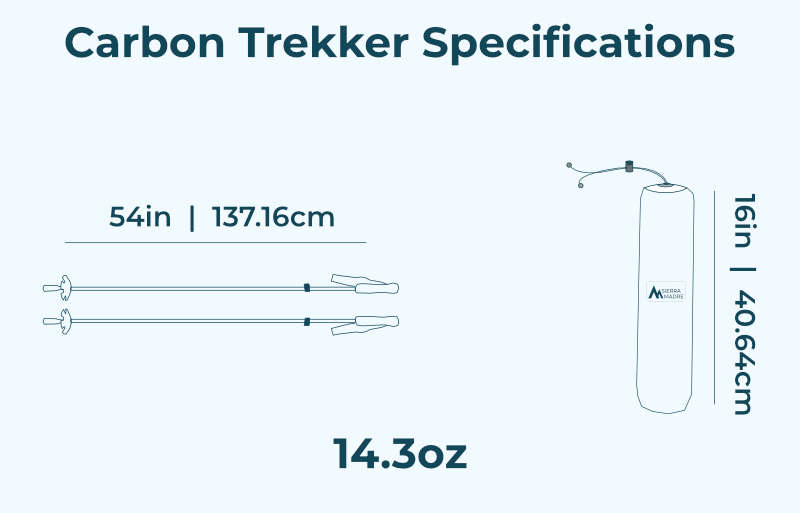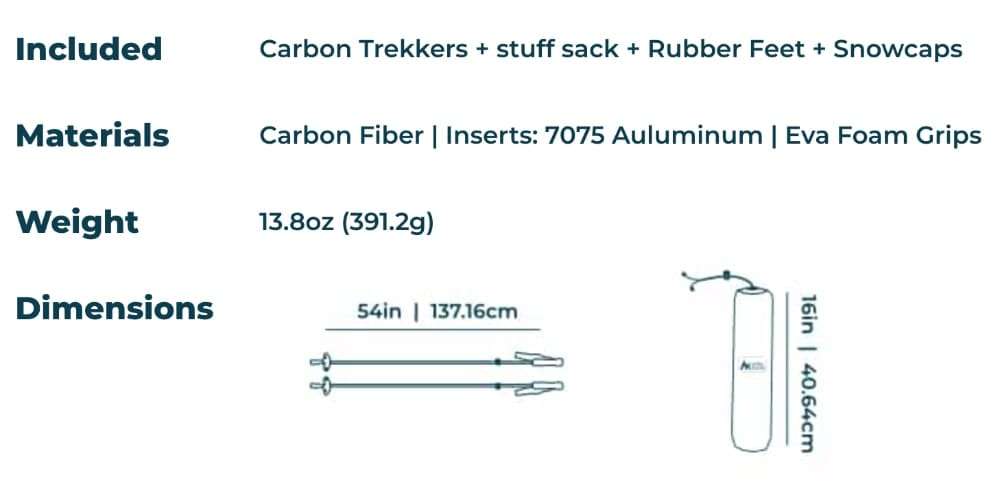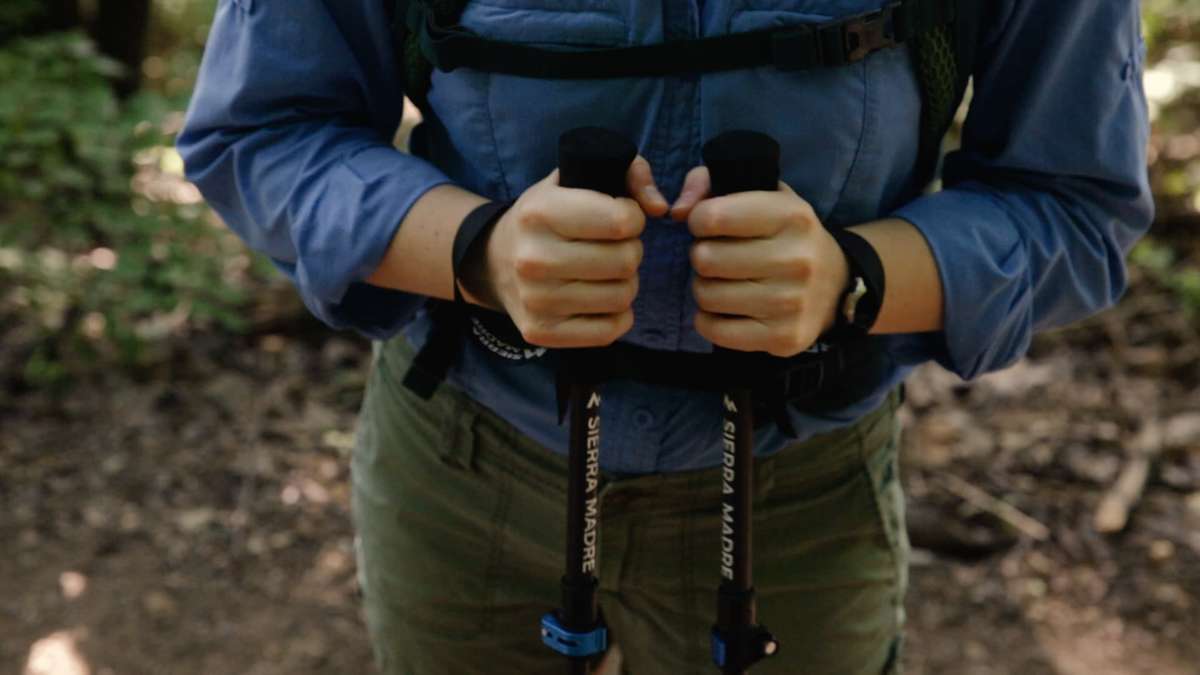 Soft Grips

Our evafoam grips mold to your hands over time, for a comfortable grip.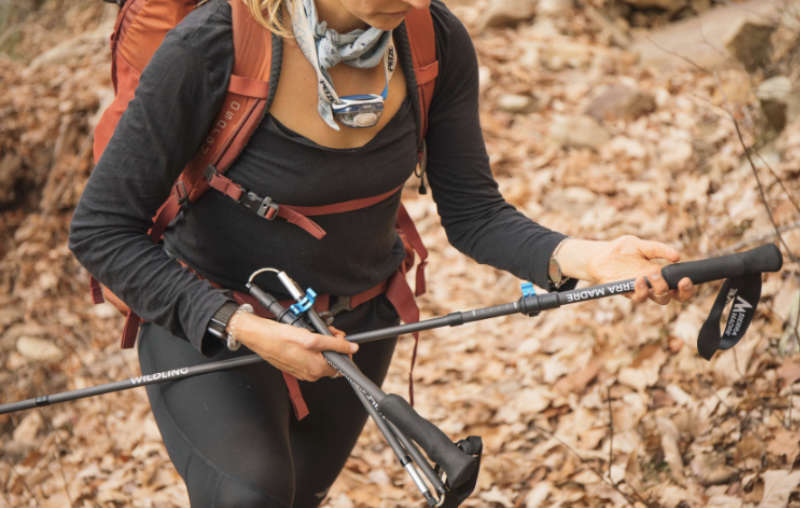 Fold Down
Thanks to the Kevlar elbows, these pack down to a fraction of your normal trekking poles, so fitting them in your pack is easy.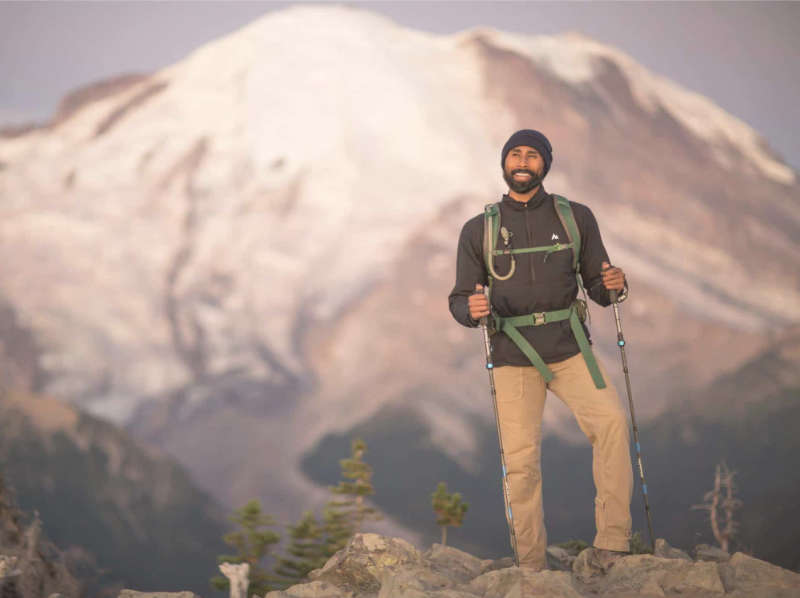 Carbon fiber is a space age material, why not use it on earth to fight gravity? These carbon tubes are uber strong also, thanks to aircraft grade aluminum reinforcements.