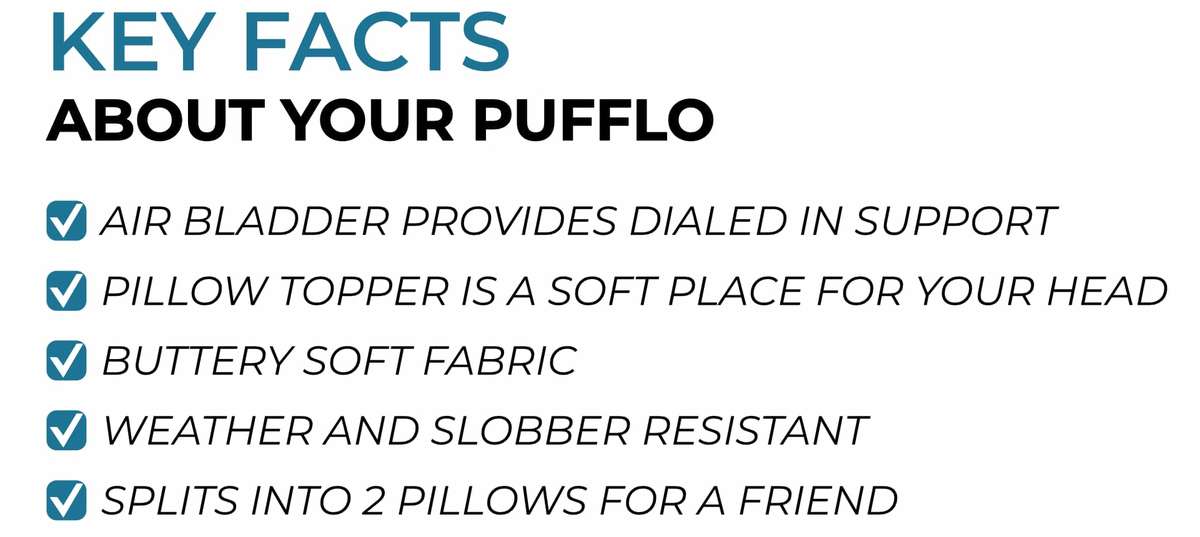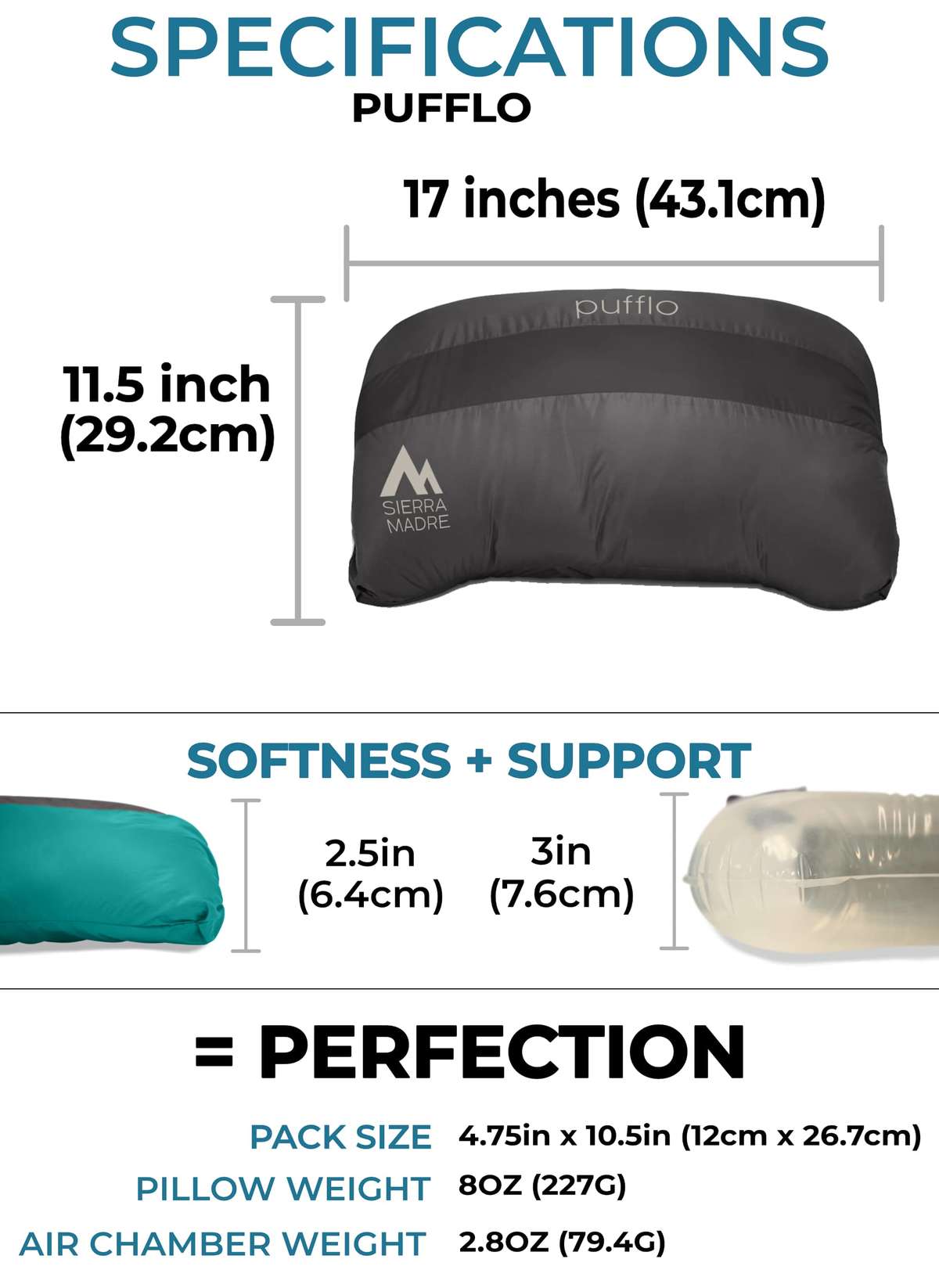 The two phase, ultra soft top and its supportive air bladder gives the perfect blend of comfort and support.


Buttery soft with Drool Resistant fabrics stand the test of time and your mouth...


The pillow shape allows for side to side support while conforming to your neck and base of your head.


Find your perfect firmness by tapping the air valve to instantly adjust for a dialed in support.


If you must, separate the Pufflo into two different pillows for that friend who always seems to be less prepared. (Confession, "this is me..." -Hyde)


Pack all these amazing comforts for just a very compressed 10.8 ounces.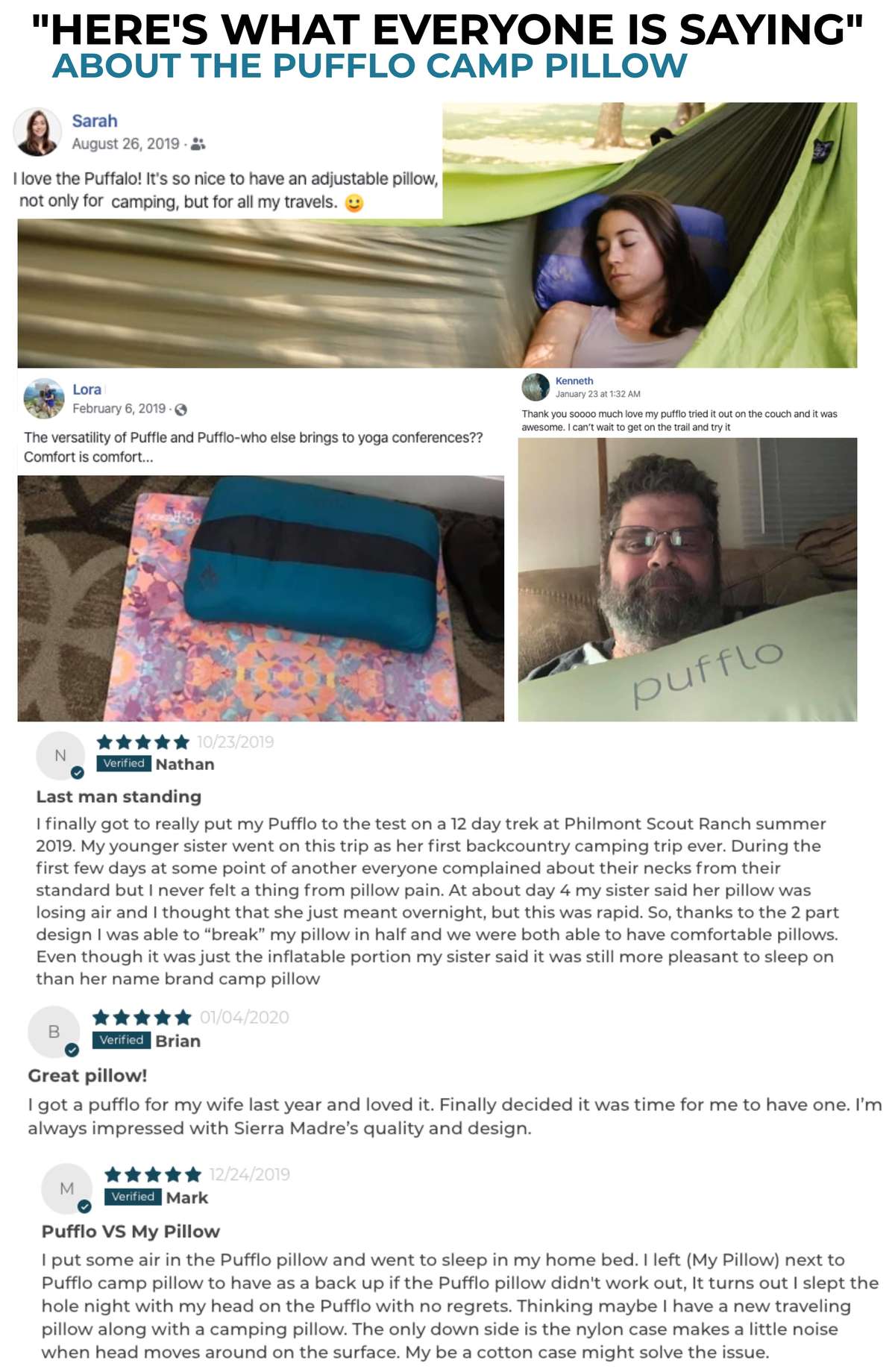 This offer is limited to the PCS only, so don't miss out!