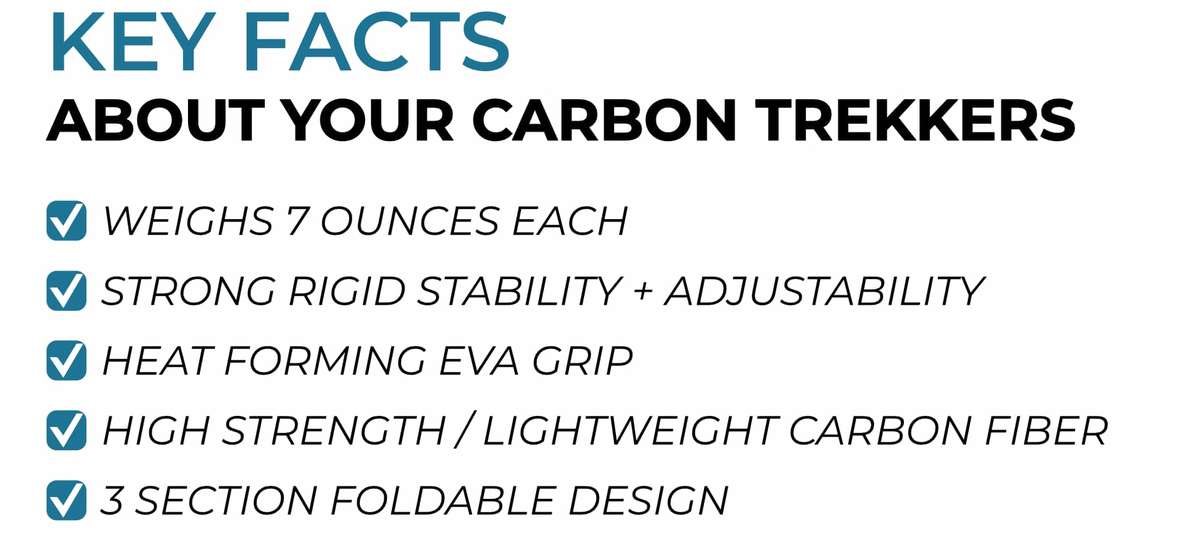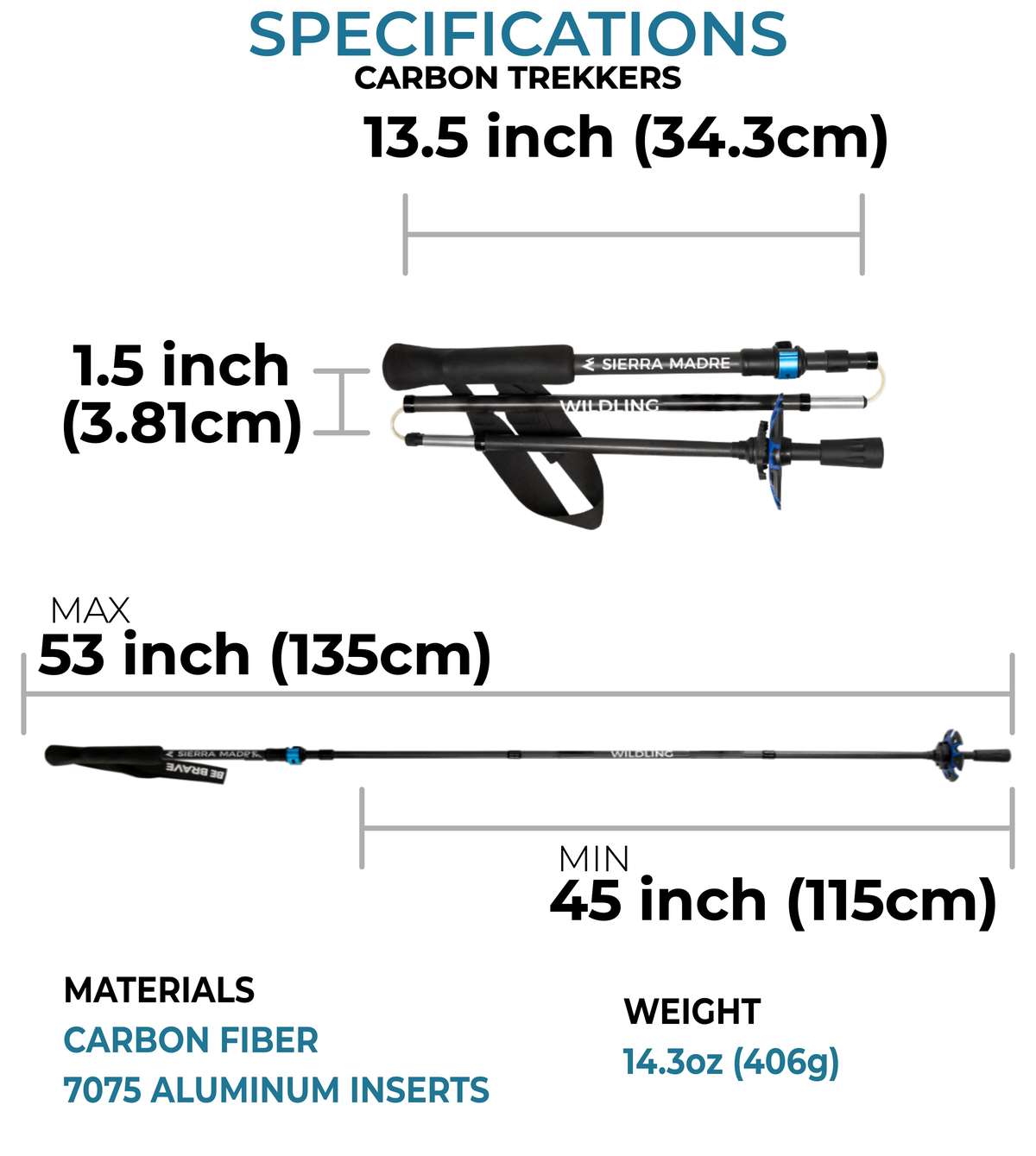 We've stripped out the heavy metal and opted for lightweight, reinforced carbon fiber and kevlar instead. At just 14.3 ounces for the pair, you're free to focus on the beauty of nature and not the pain in your arms.
100% carbon-fiber construction keeps the poles exceptionally lightweight compared to aluminum poles


SureLock technology lets you adjust pole length by 15 - 20cm to account for variations in steepness of terrain


3-section foldable design with new SnapLock technology allows poles to snap rapidly into place, and then release with the single push of a button


Upgraded technology makes these 30% stiffer, with improved kevlar supports at pole joints


Soft-to-the-touch EVA foam grips with nonslip foam mini-grip extensions reduce callus-causing friction


Interchangeable, non-scarring rubber Tech Tips and carbide Tech Tips dig into the terrain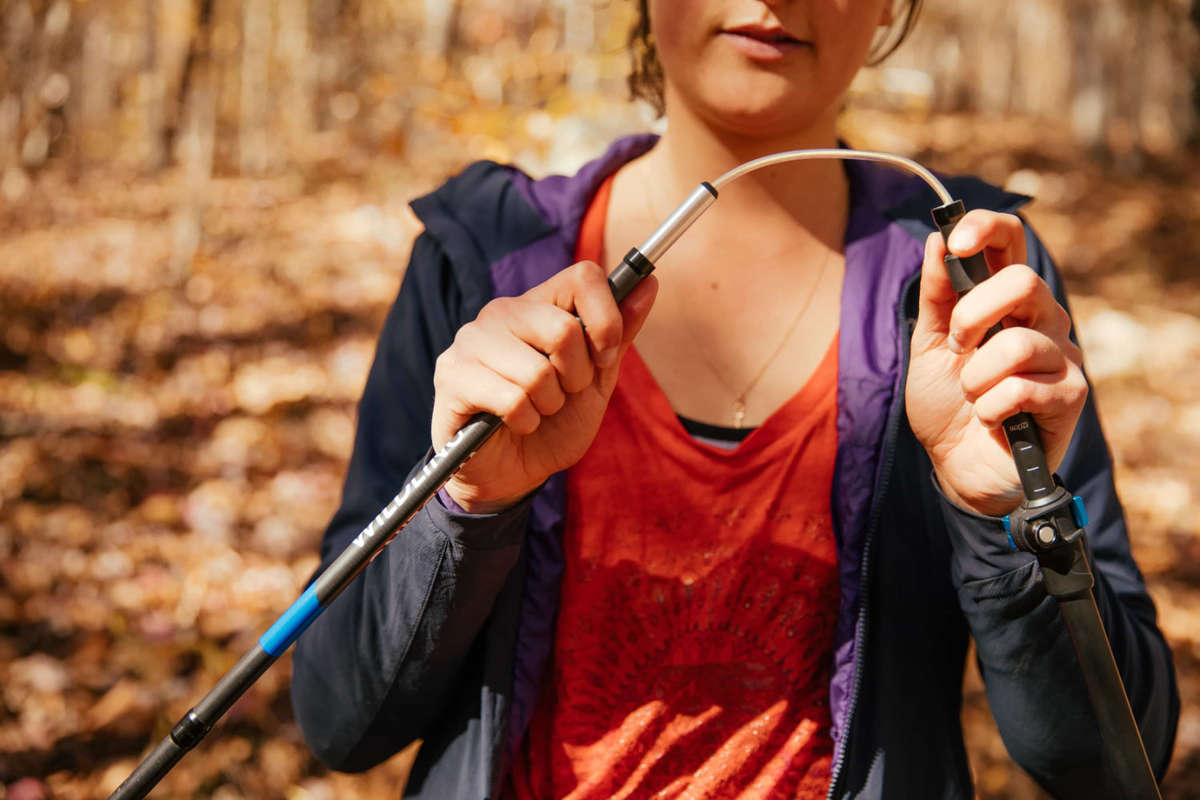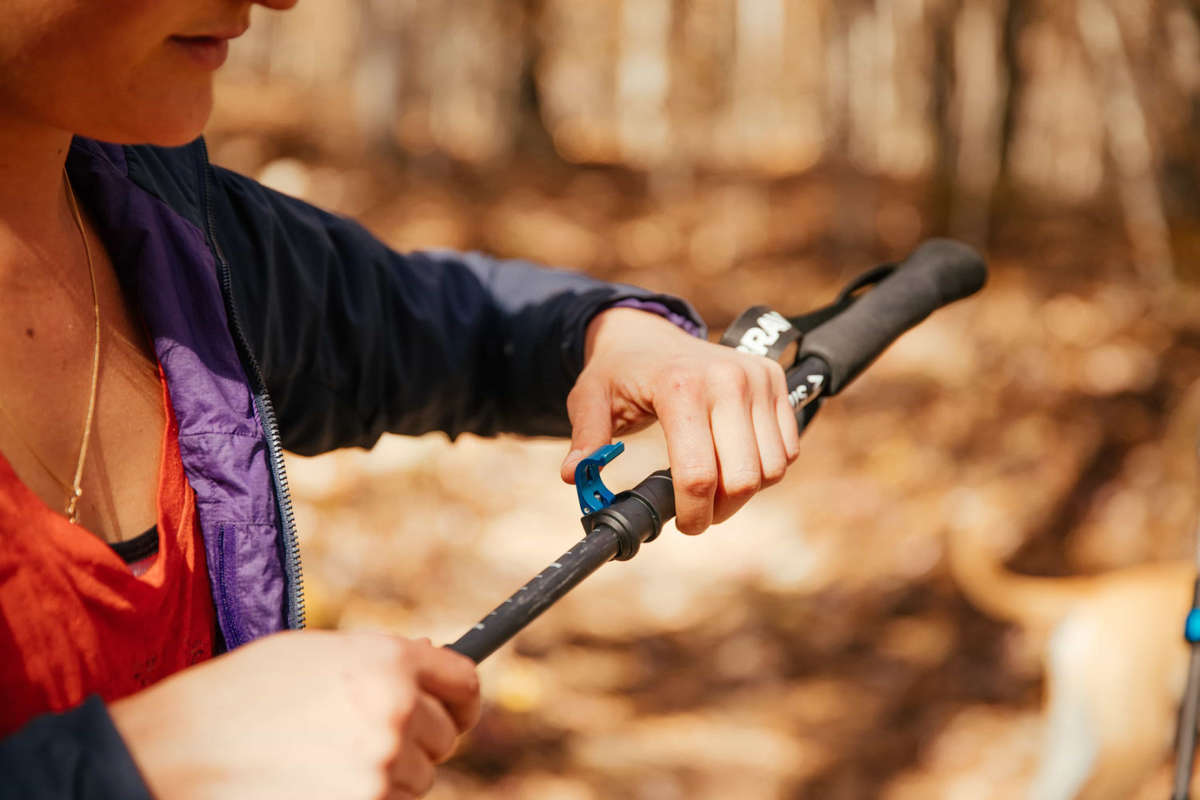 PERFECT FOR AIR CAMP SHELTERS
The Sierra Madre Carbon Trekkers provide more than just stability on the trail, they're also the perfect companion for the Nubé and Ninox shelters and floors!

When quitting time rolls around for the night, your Carbon Trekkers can be used as the supports for a floor system or to prop open the fly of a hammock shelter.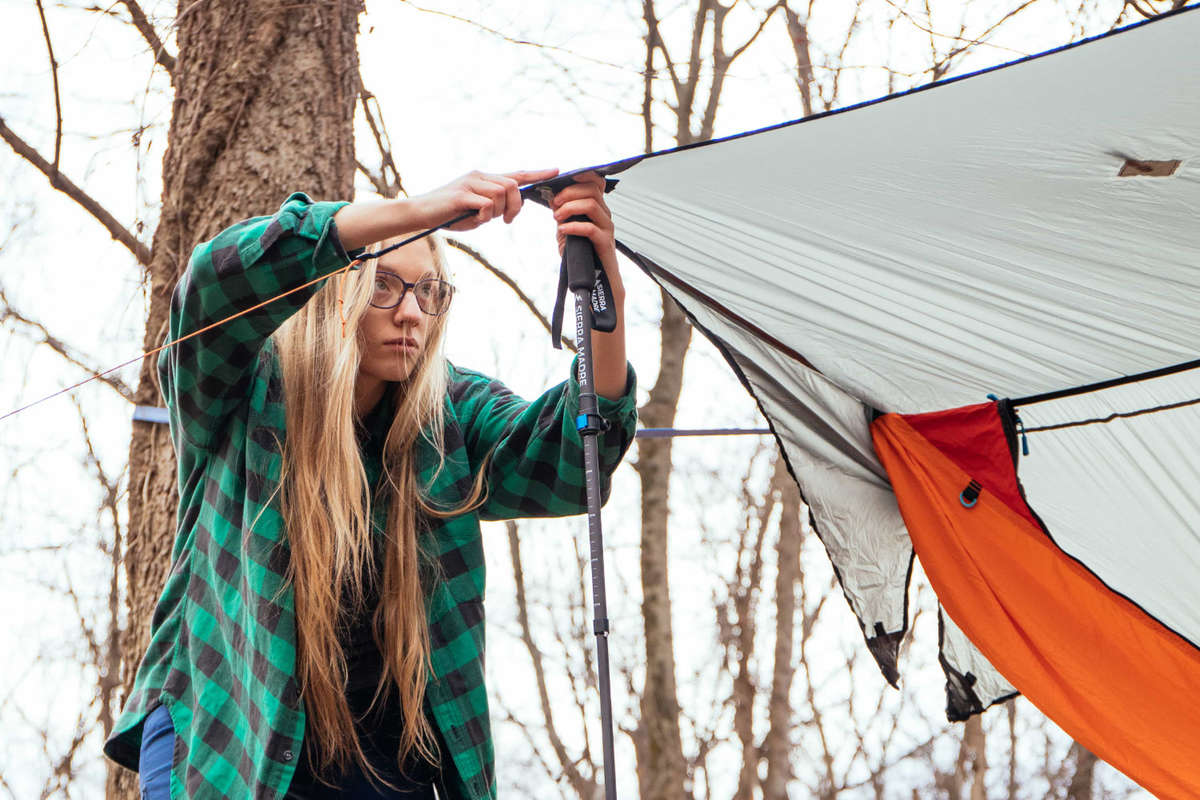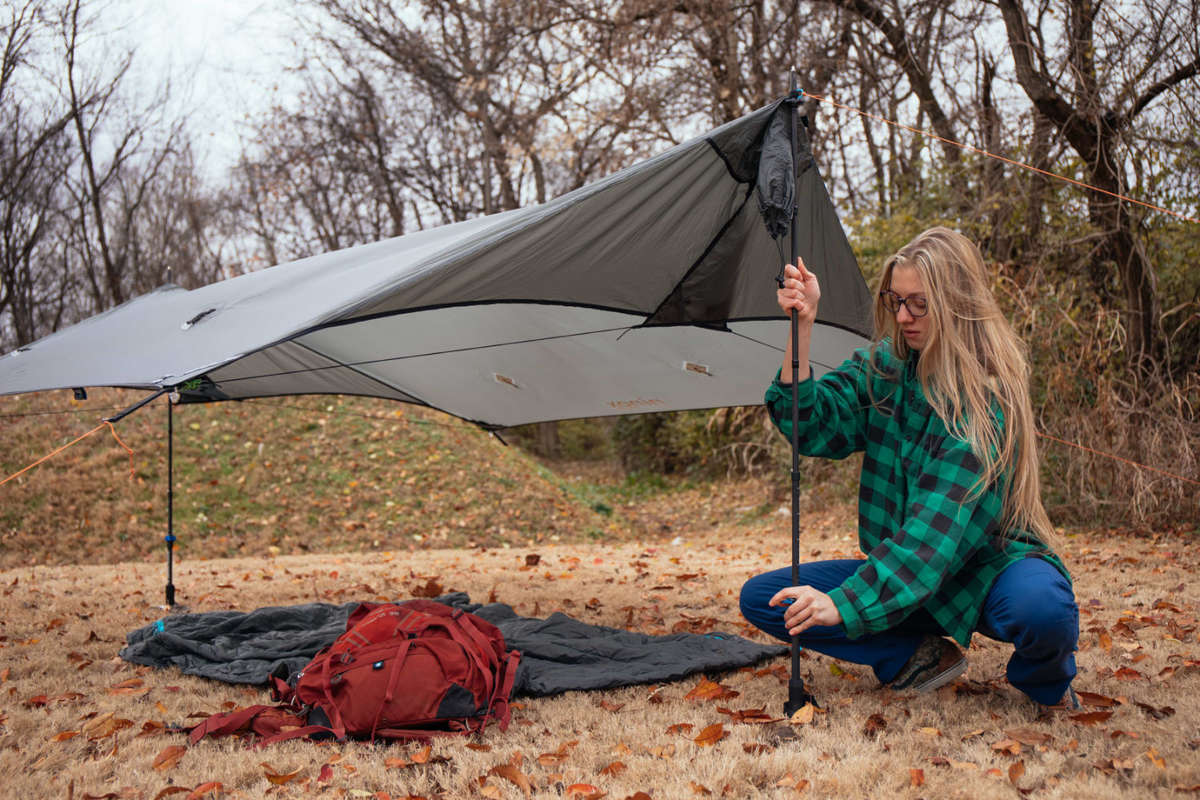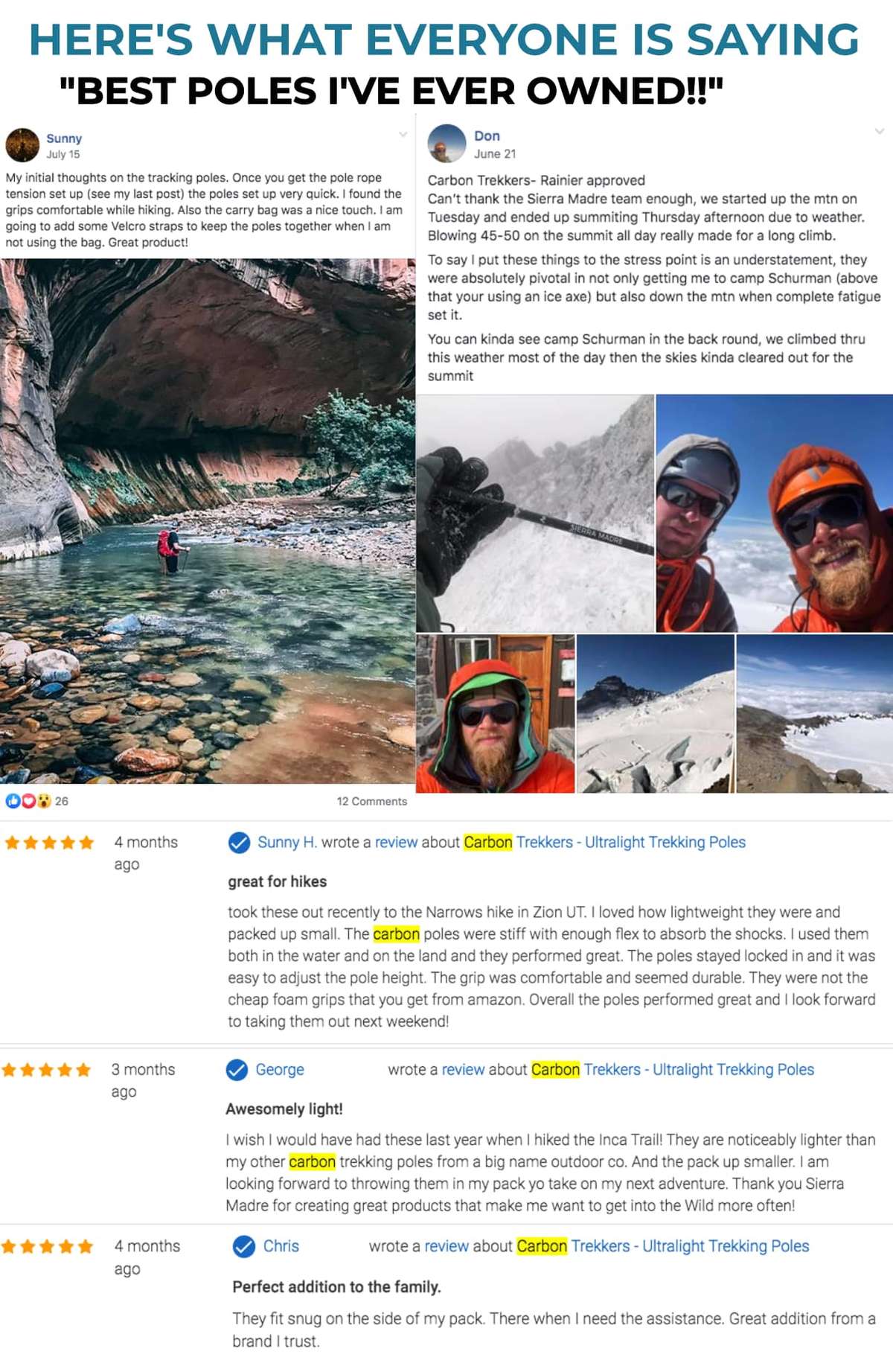 This offer is limited to the PCS only, so don't miss out!