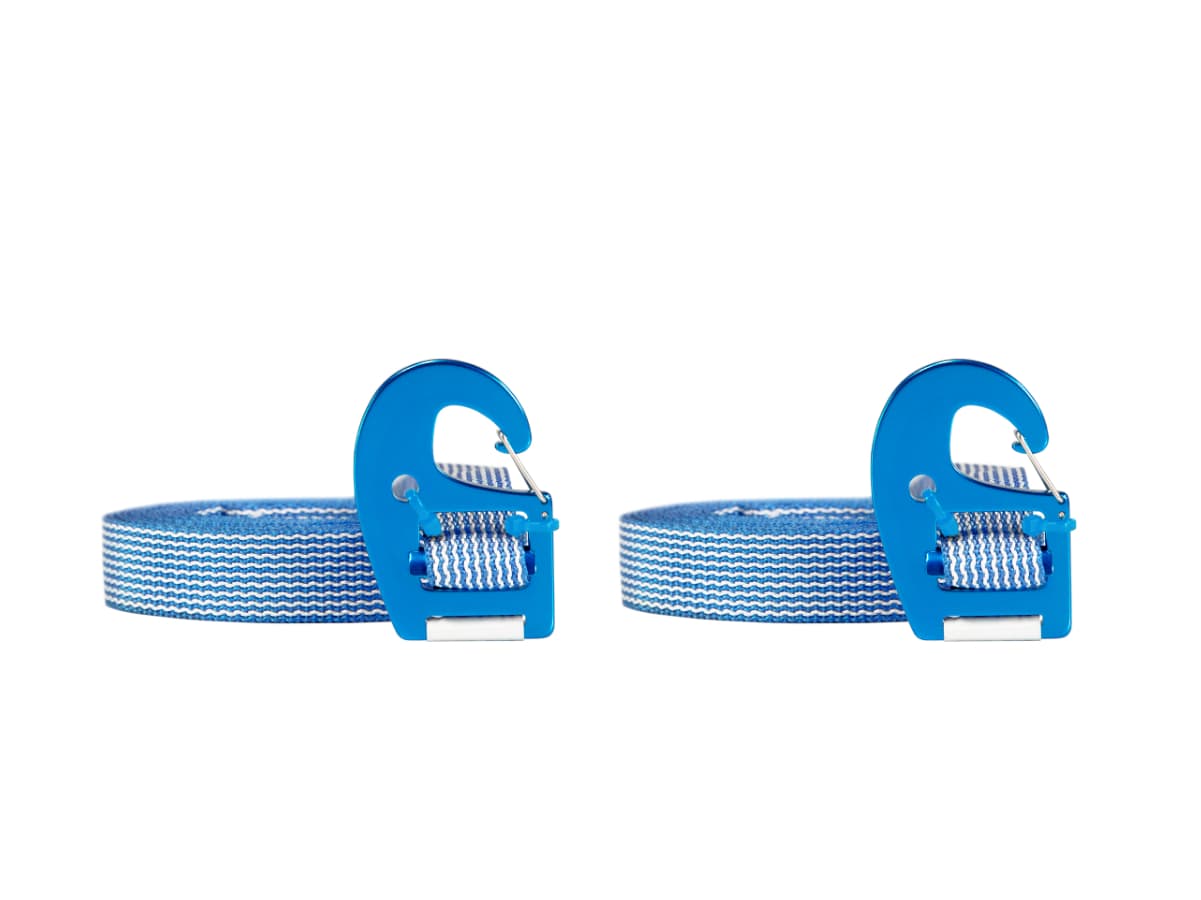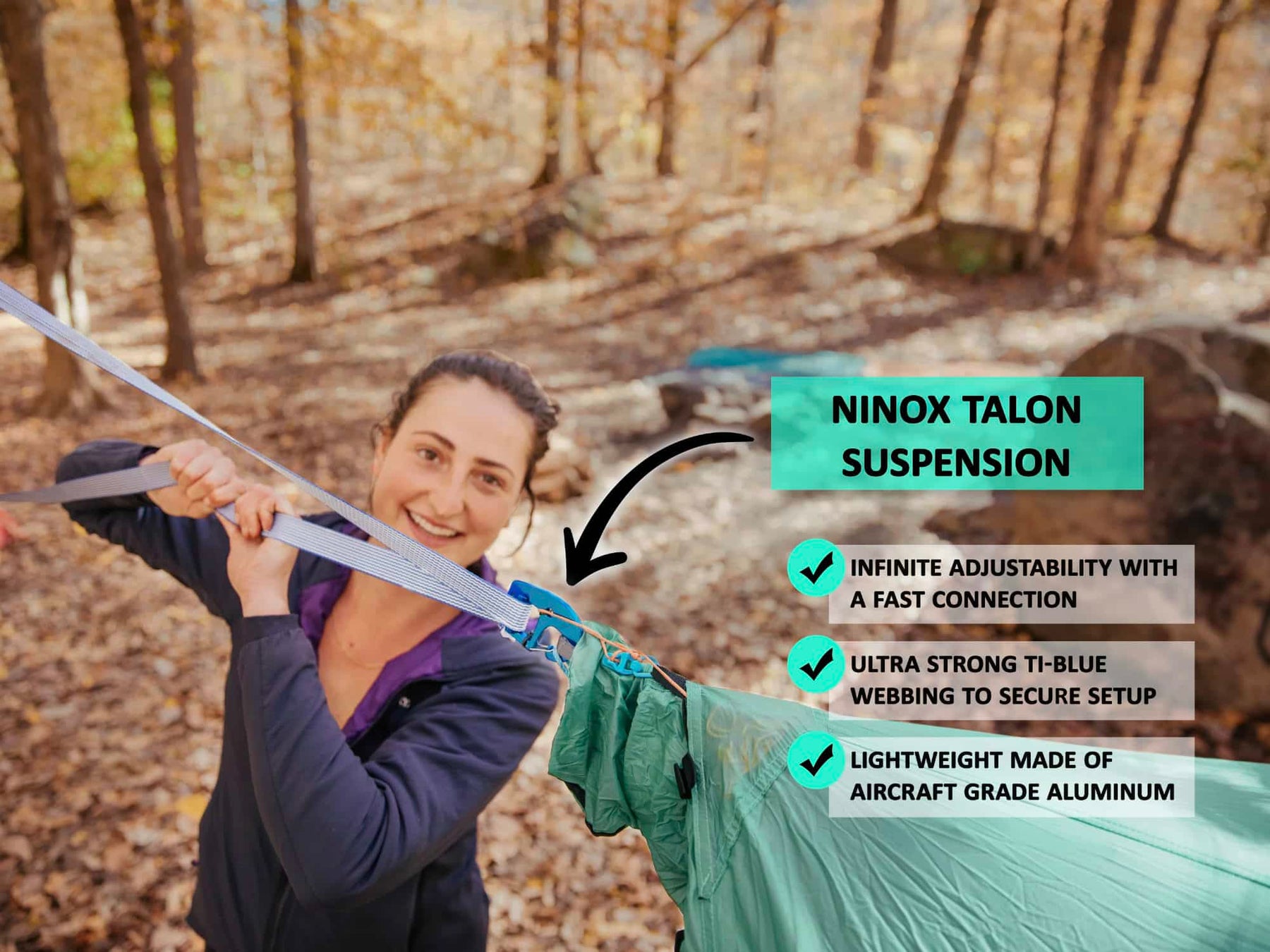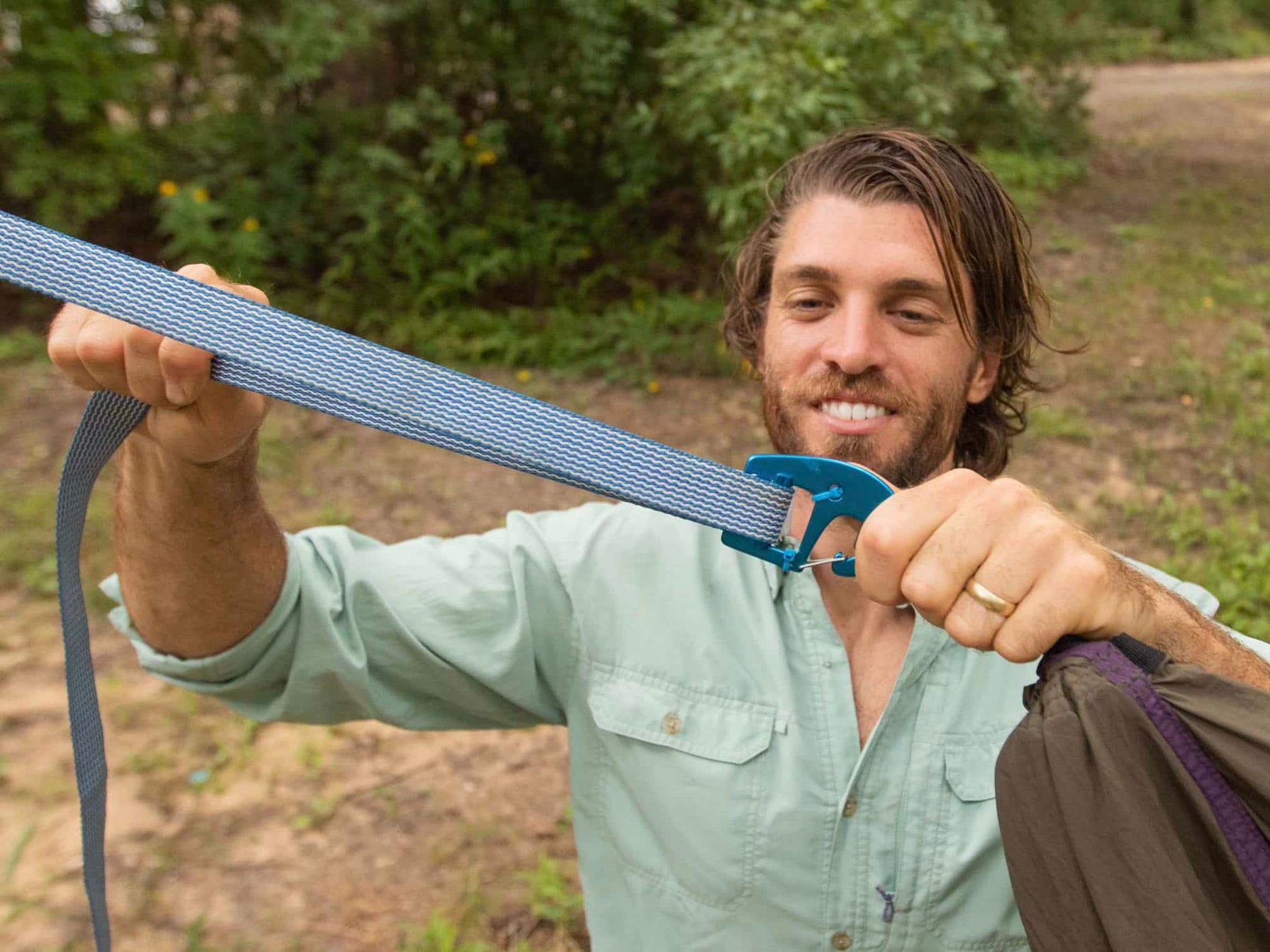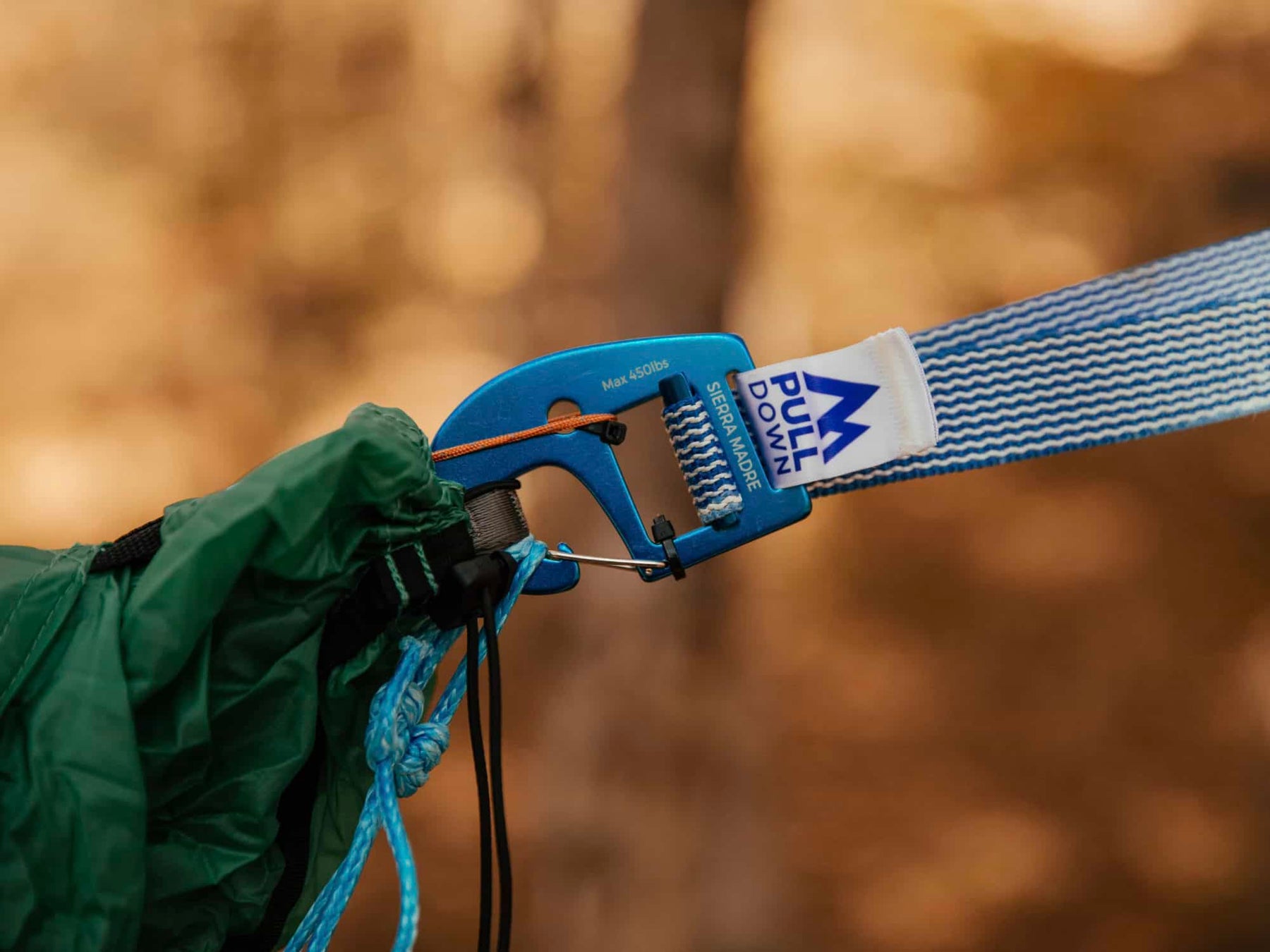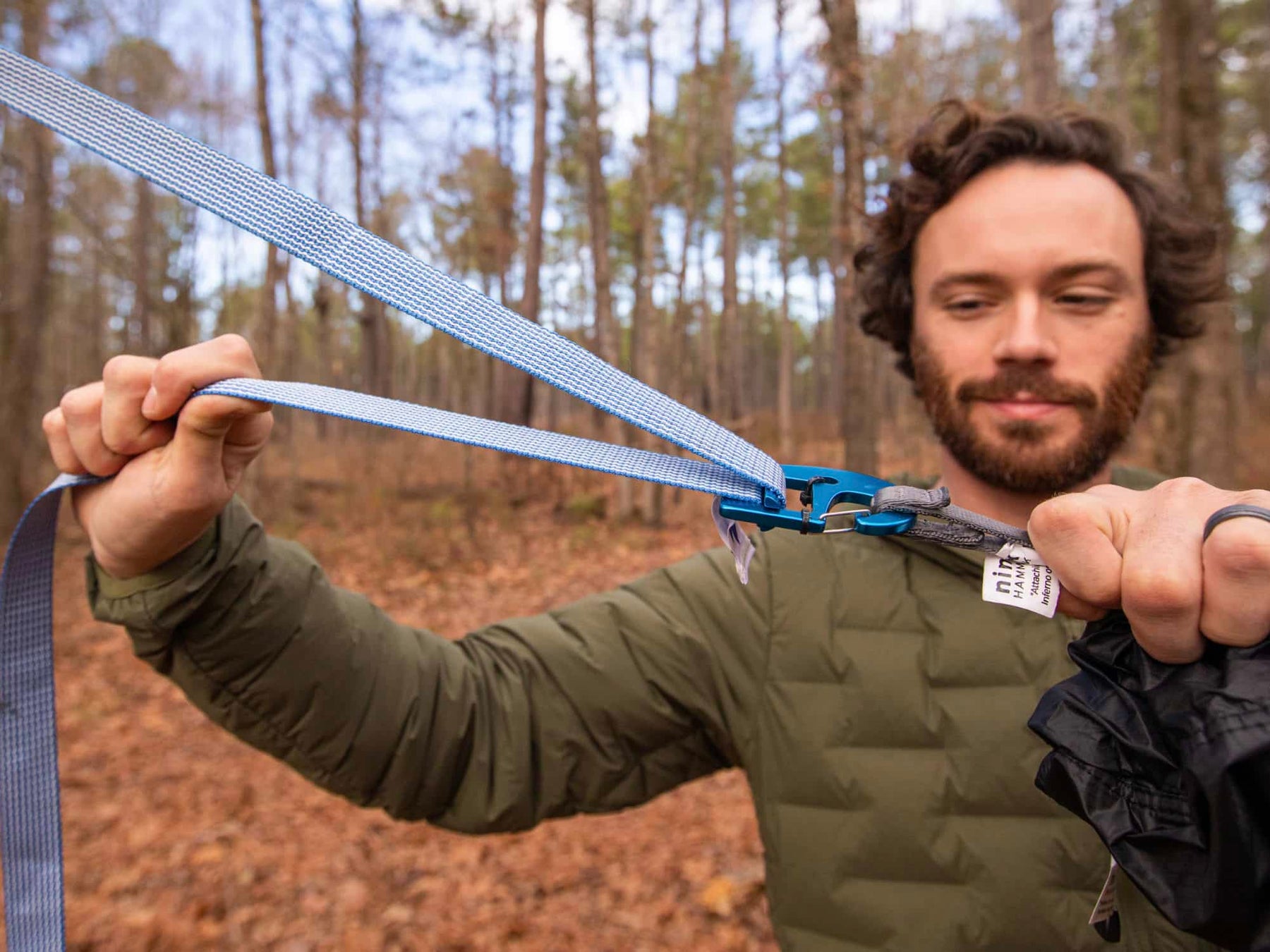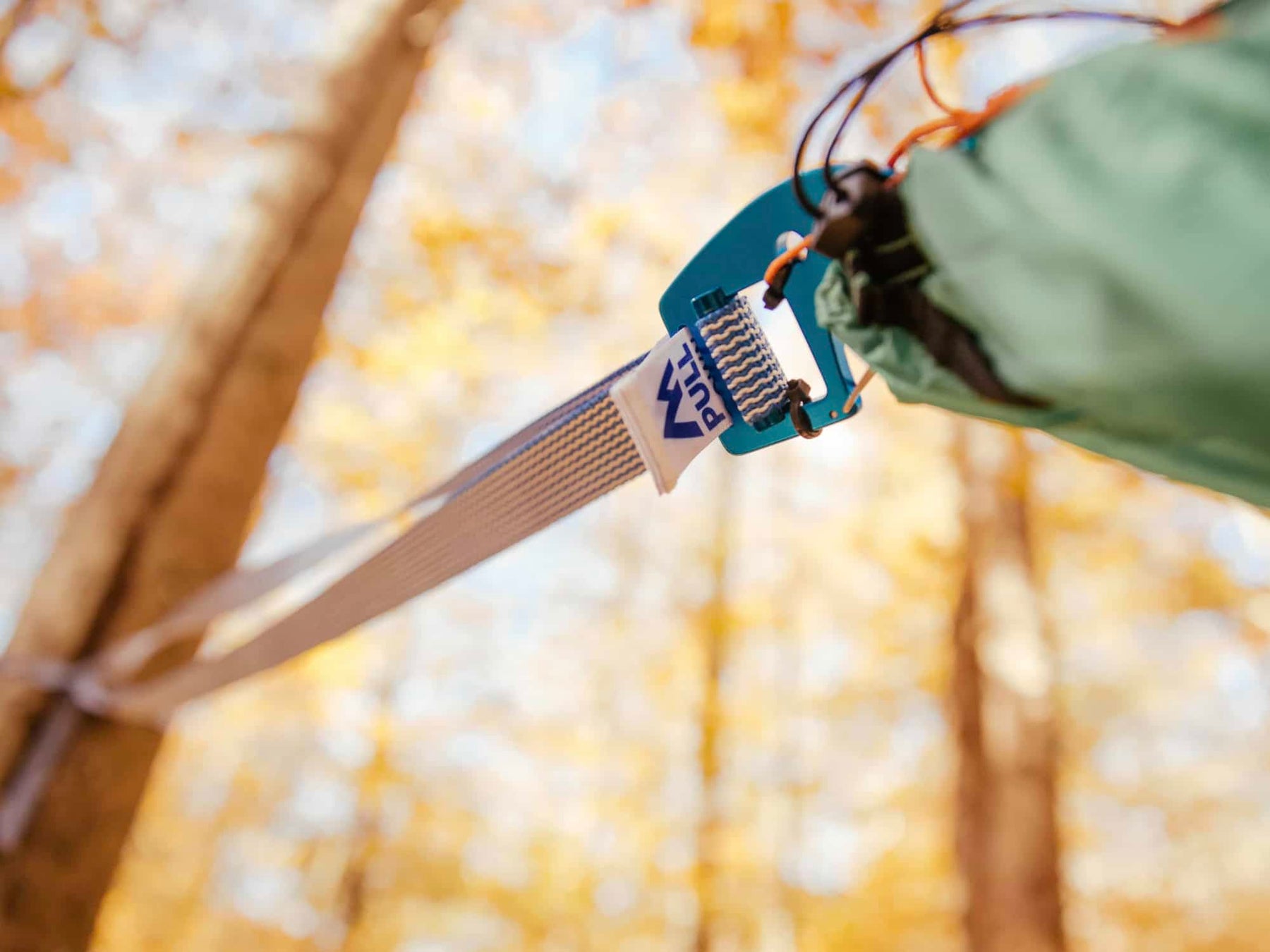 Talon | Infinite Adjustability + Quick Connect Camping Hammock Suspension
with infinite adjustability and a fast connection.
FIND YOUR SWEETSPOT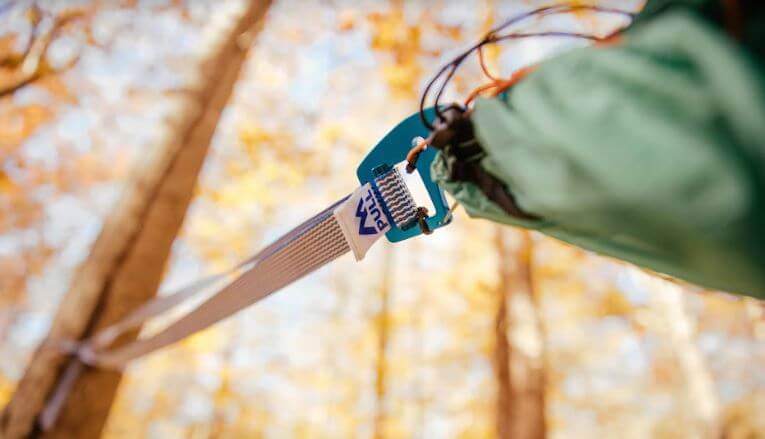 Infinite Adjustability + Quick Connect Camping Hammock Suspension
Talon is the first-ever integrated carabiner/cinch buckle hammock suspension system! Our patented design lets you hang and adjust your hammock quickly with just a tug on the webbing. No loops, no knots, no hassle.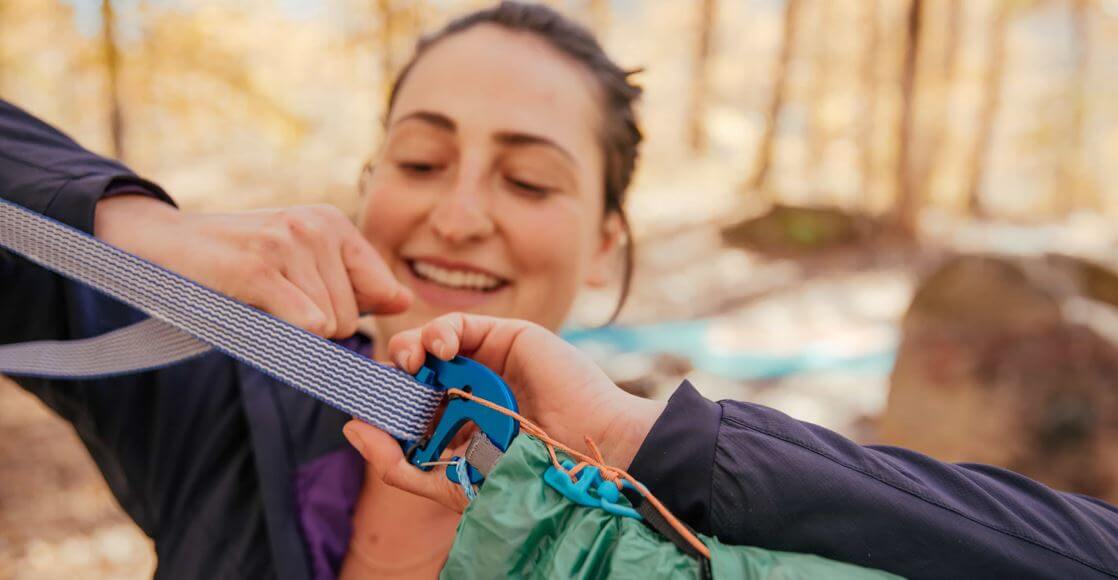 Suspend your worries and relax in style
Our Ninox Talon Suspension is designed to be strong, durable, and to withstand the wear and tear of outdoor use. It's also adjustable, so that the height and angle of the hammock can be easily changed.
Purchased to use with the Ninox and they are great. Much easier setup compared to the straps I was using before...
Incredible straps. These are super lightweight and give full adjustability to your set up...
The Best! now own two pairs of the Talon. On for my camping rig and the other for my lazy day in the park setup.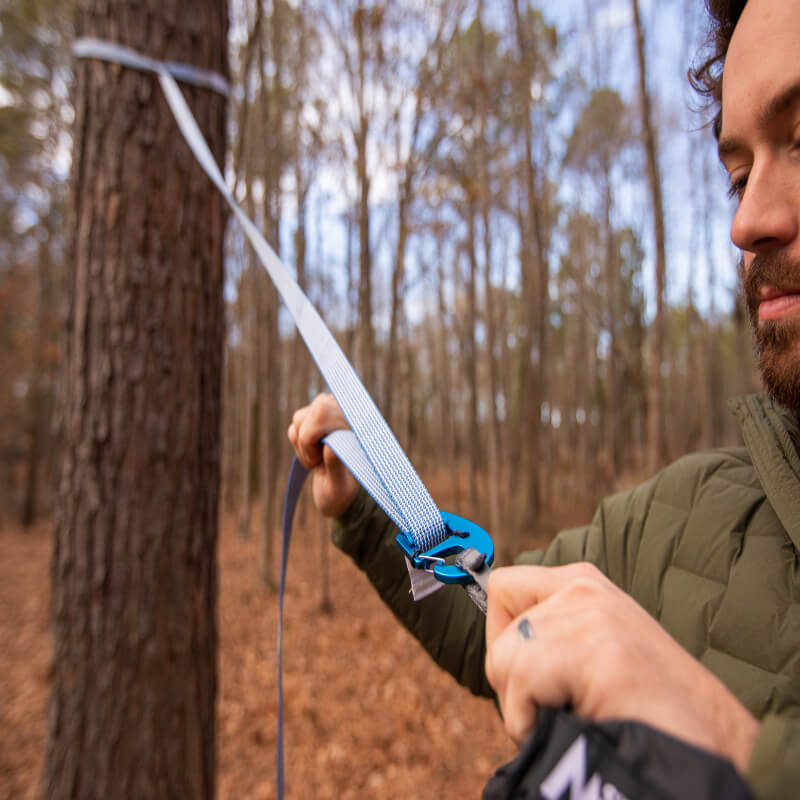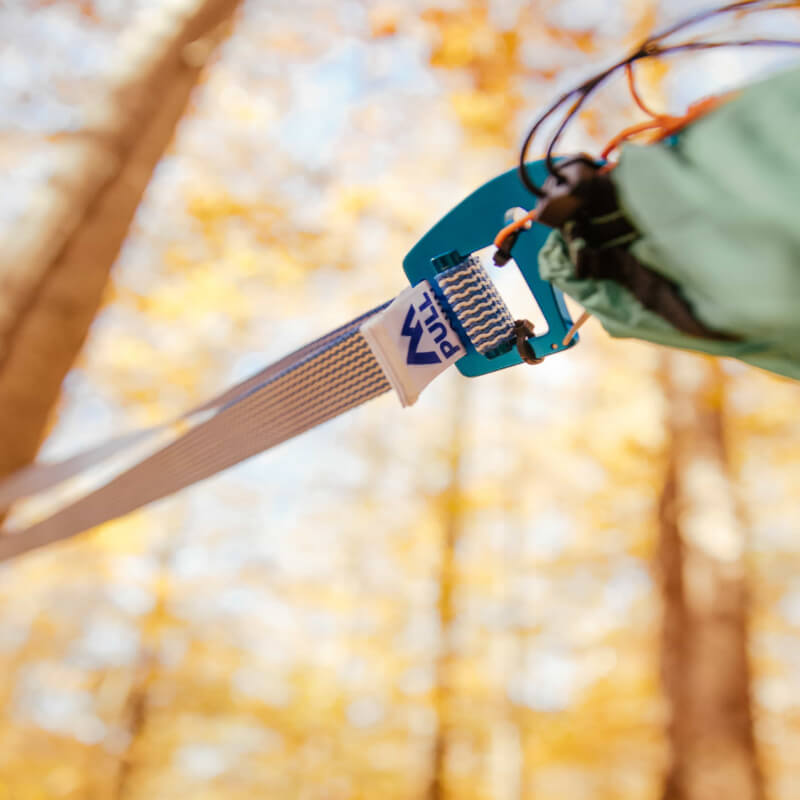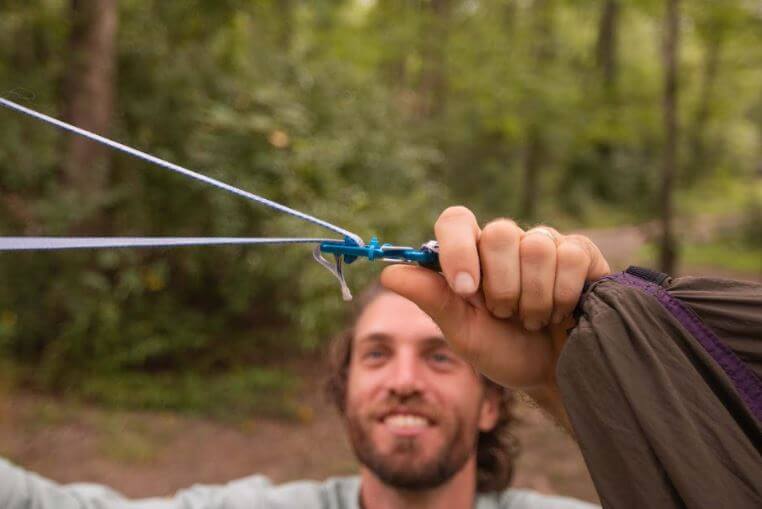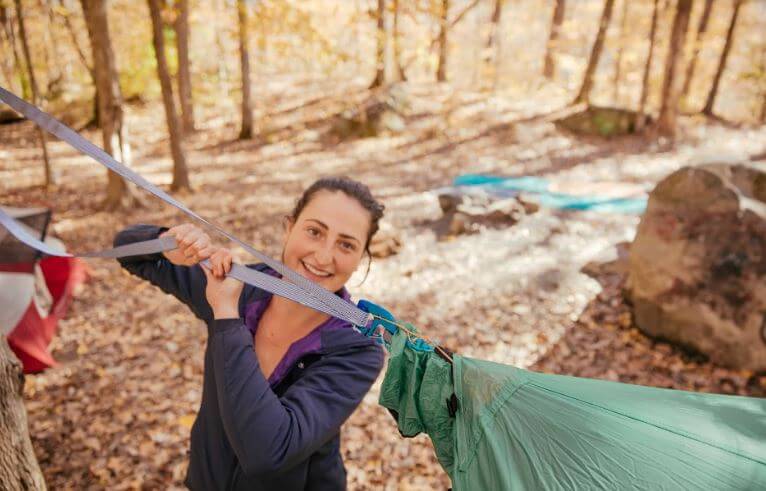 Talon Suspension Benefits
Ultra Strength
Our proprietary blend of high strength polymers in our webbing and 7075 aluminum in our hardware, provide strength you can trust and is rigorously tested to over 1,000lbs.
Talon Suspension Benefits
Infinite Adjustability
Being able to fine-tune your suspension by the millimeter can really pay dividends toward getting you comfy and navigating varying distances.
Cinch Buckle Carabiner
Allow for fast connection and infinite adjustments.
Strong Webbing
Ti-Blue webbing is ultra-strong and has just the right stiffness to keep your setup secure.
Lightweight Materials
Aircraft-grade 7075 aluminum keeps the design lightweight.
How to use the Talon Suspension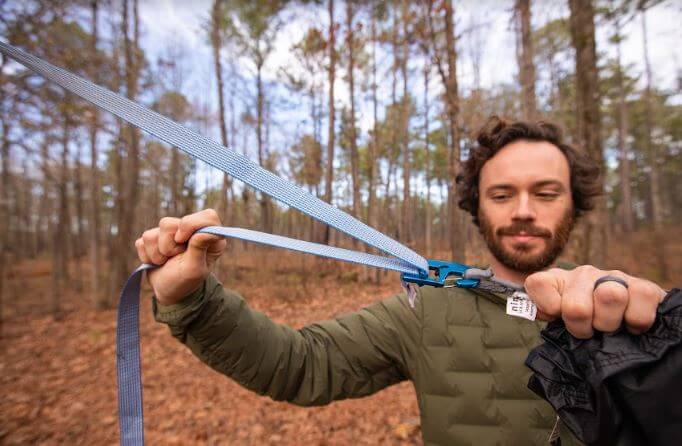 Specifications
All of the nitty gritty details that went into creating the Talon Suspension
What's Included
One Set of Suspension + Storage Sack
Details
Aircraft Grade Aluminum + High Strength Polyester
Length: 7.5ft (2.286m)
Width: 1in (2.5cm)
Height: 6in (15cm)
Width: 3in (7.62cm)
Thank you so much for the time and effort to send us this review with a 5-star rating, Barbara. It means the world to us. Thank you for supporting Sierra Madre! :)
Great Ties for Hammock or Dinning fly
You now need to have this flat extension to go between trees for your hammock or a dinning fly for over a table! The Forest Service won't allow the use of rope or twine on trees to hang hammocks or tarps! These straps are allowed and work great!
We appreciate your time and effort in writing us a review, Stuart. Thank you for trusting the Sierra Madre gear. :)
Never go back
These clip straps for my hammock are amazing! No more fiddling with the straps to get it right. I have to simply hook up and tighten the straps to the desired tension for a good hang. Others out there try to make these but NO ONE does it as good as Sierra Madre.
Thanks for this 5-star review, Jeremy! It means the world to us. We appreciate your support! :)
Fits all my needs
I've used this suspension system on many camping trips. It is super easy to use and highly adjustable for that perfect hang. My first set fell out of my pack while I was hiking a mountain and I immediately bought a second set. They are the best suspension systems I've used with my hammock.