REWARD: PUFFLE 0°F DOWN
BOGO 50% OFF + FREE CAMP PILLOW
Select your reward below and add additional Puffle at kickstarter pricing today!
After you've Selected and Confirmed your colors, Press Continue Below
If you'd like to add additional Puffle at the same savings, scroll down.
CONTINUE ➲
Add Additional Puffle Zero And Enjoy Kickstarter Early Bird Pricing
​👉​ Up To $235 In Savings 👈​
LEARN MORE ABOUT PUFFLE ZERO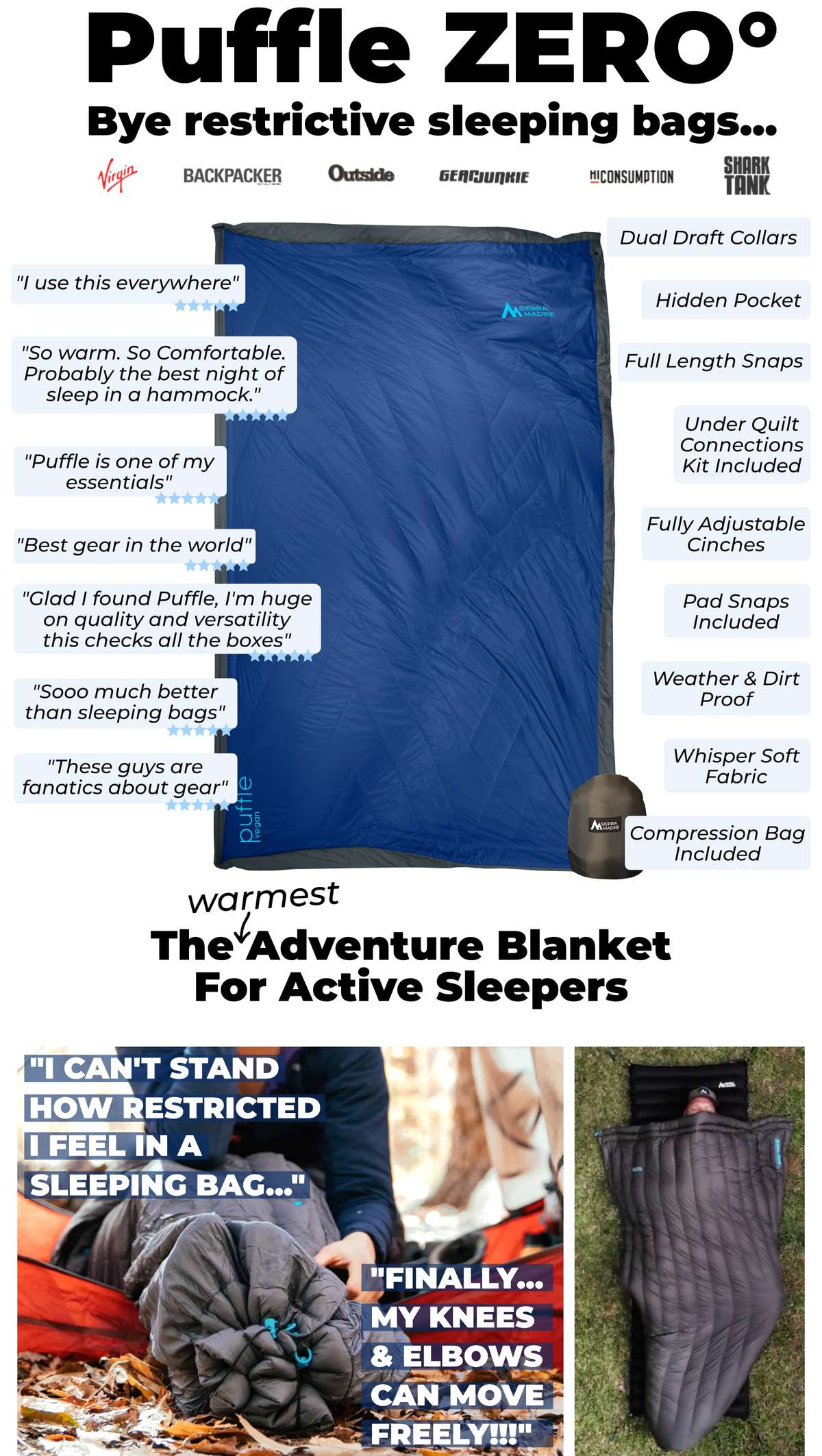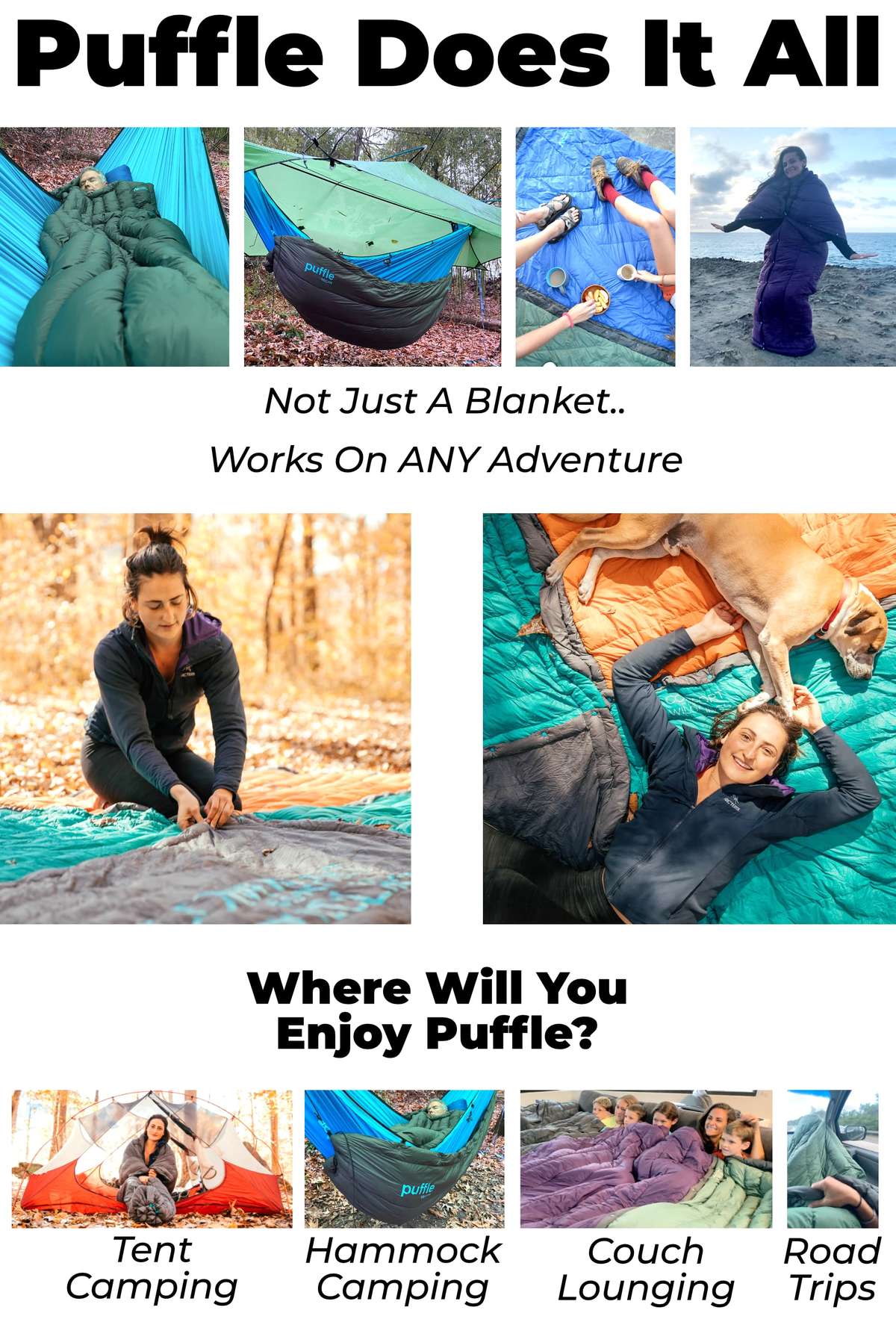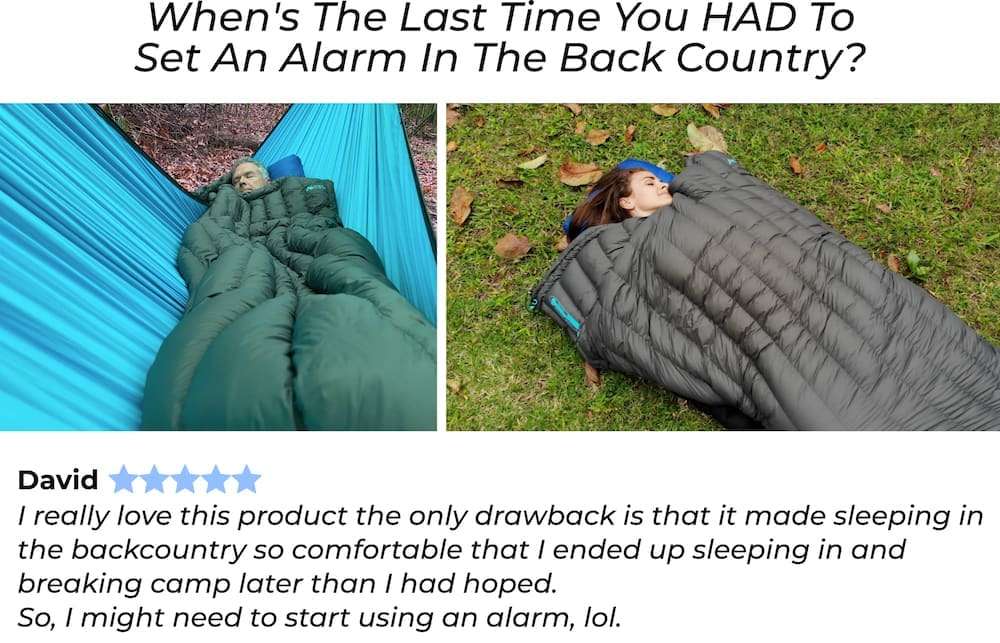 ** Important Notice **
All Rewards will be shipped in one shipment. If you'd like to split ship any of your gear, just contact us.

Puffle 0°F is scheduled to arrive in December 2022, after receiving if you have any requests just contact us at "customerservice@sierramadreresearch.com".

Our Guarantee Begins Upon Receipt of Your Rewards.