Get Your FREE Light Link and Save THOUSANDS Every Year on Camp Supplies
These Deals Are Only Available During This Post Campaign Survey
**To Add Multiples Of Any Product, Click "Add to Order" Again**
CONTINUE ➲
"Saving Time & Money... It's hard to get both of those together, usually it's one or the other, but this is an absolute game-changer. Not only do I have a MUCH better selection with this (a lot less scouring the internet) but I'm saving a ton of money at the same time. This is a no-brainer."
⭐️⭐️⭐️⭐️⭐️ William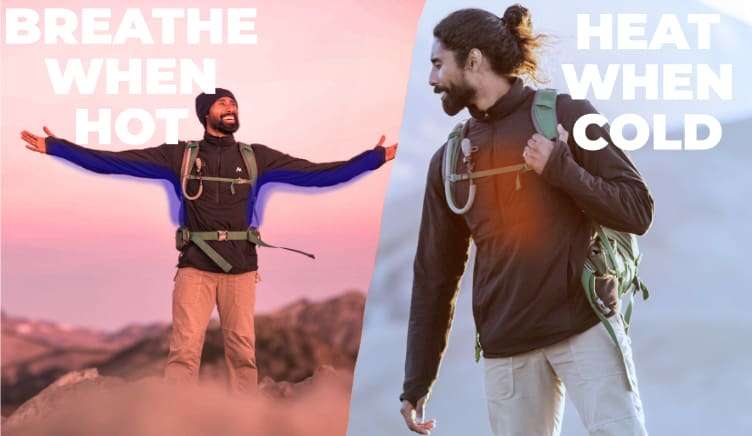 Layers Are A Pain...
Honestly, I'm just not a fan of the "Layer Game". The constant shedding or adding layers based on how cold the temperature is, leaves me looking like the sweaty Michelin Man or just struggling to stay warm.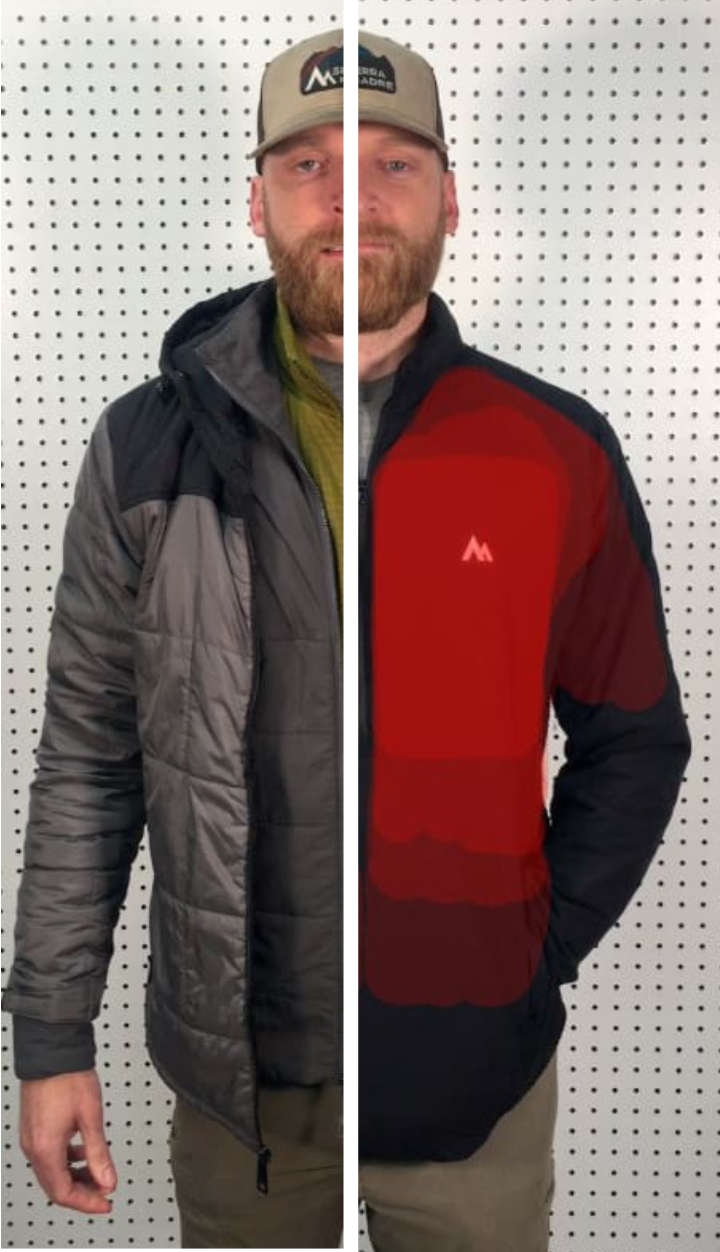 We've all been there, we're on the trail on a cool crisp morning and the first hill we come to, we have to peel layers off faster than a rain storm can find your freshly washed car.
It's a constant back and forth of adding or removing layers, trying to dial the temperature in perfectly.
Here's the problem with layers:
❌ Bulky & Restrictive: Impossible to move freely when you have so many layers.
❌ Overheating: Not being able to vent means you overheat quickly.
❌ Heating Back Up: When we stop moving, we need to warm up fast!
❌ Single Use: To be so expensive, heavy, and bulky... They AREN'T VERSATILE.

"The perfect jacket for adventurous souls."
✅ WARMER: Turn on the warmth with just the push of a button.
✅ ​FORGET LAYERING: This one jacket can span a 50° temperature span.
✅ VENTING: Ember's secret sauce is the built in auto-venting that regulates your temperature, keeping you from sweating.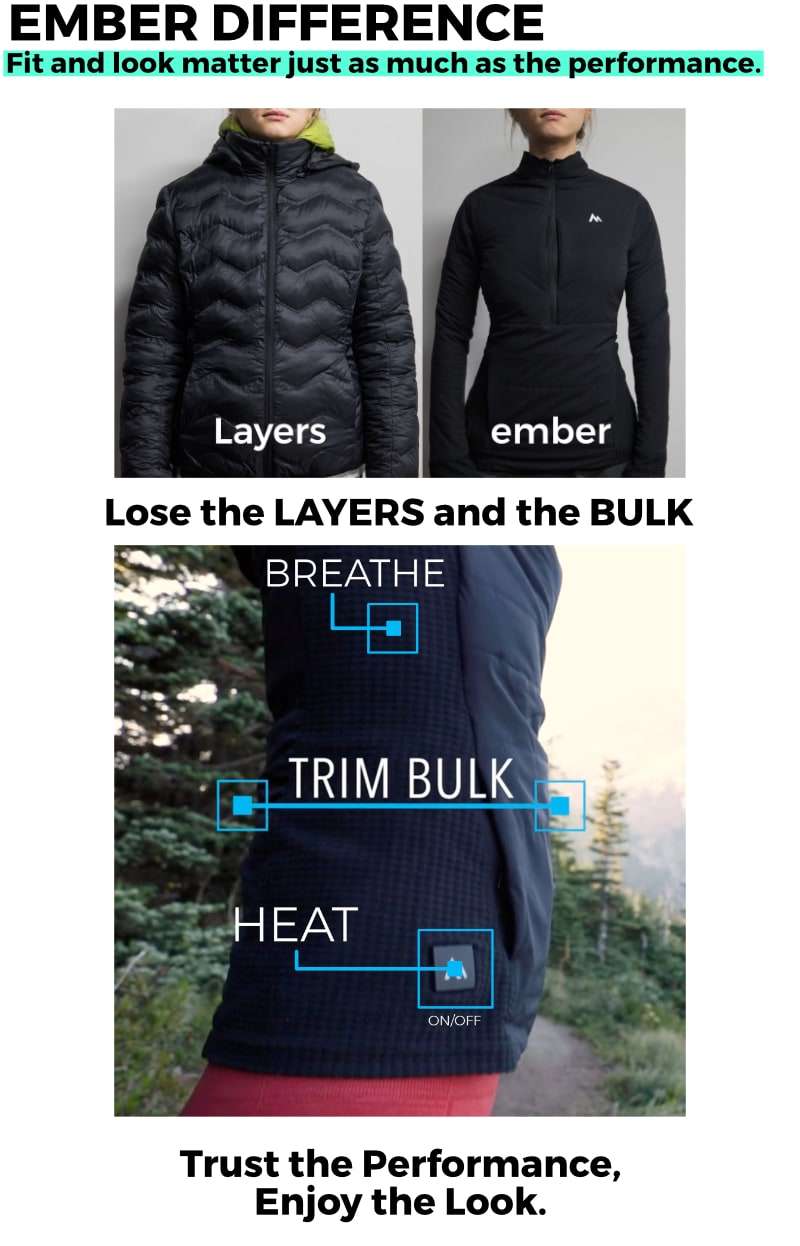 Ready To Enjoy More Time Outside?
(and be more comfortable doing it?)
Ember is ready for anything you can throw its way. From camping, to traveling, to commuting - Ember will keep you warm and cozy anywhere. (Without the bulky layers)