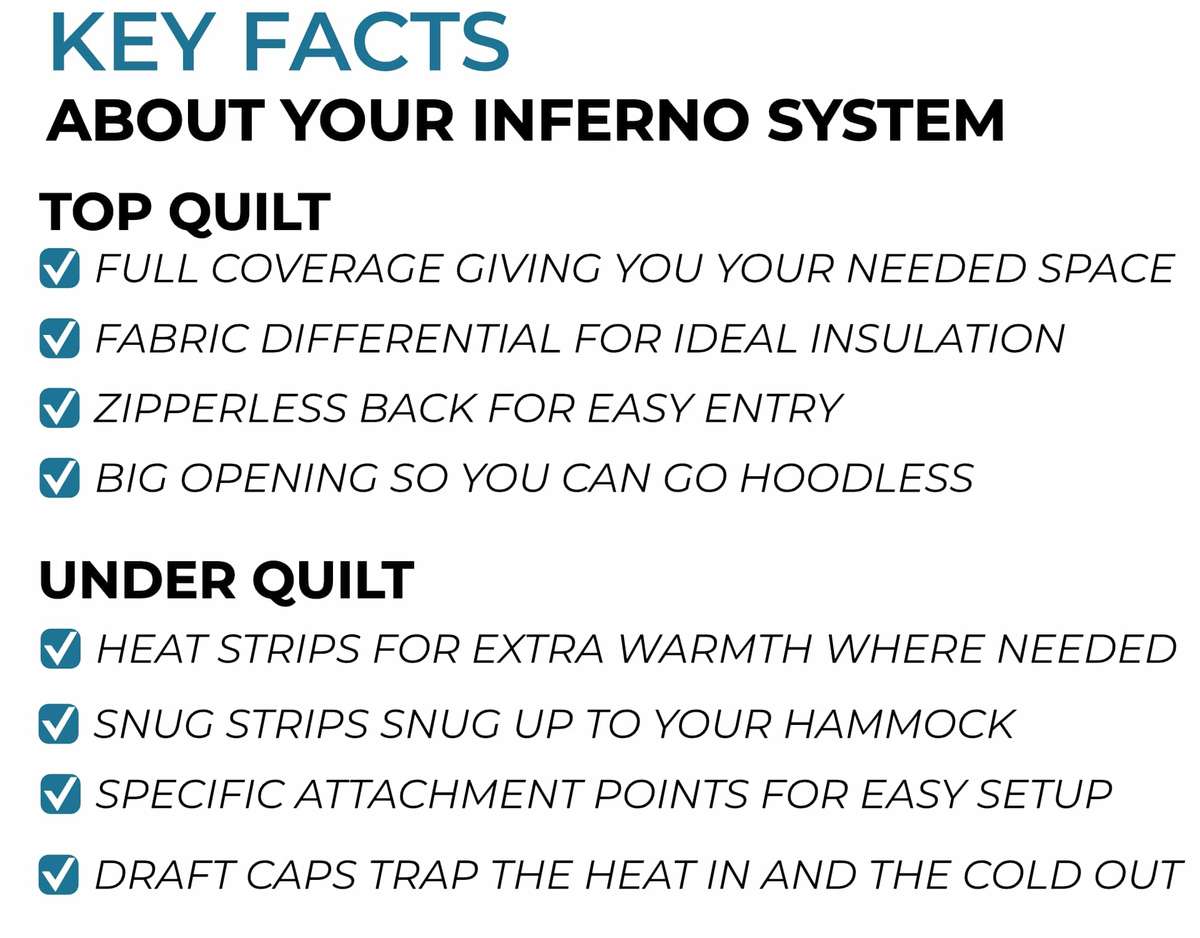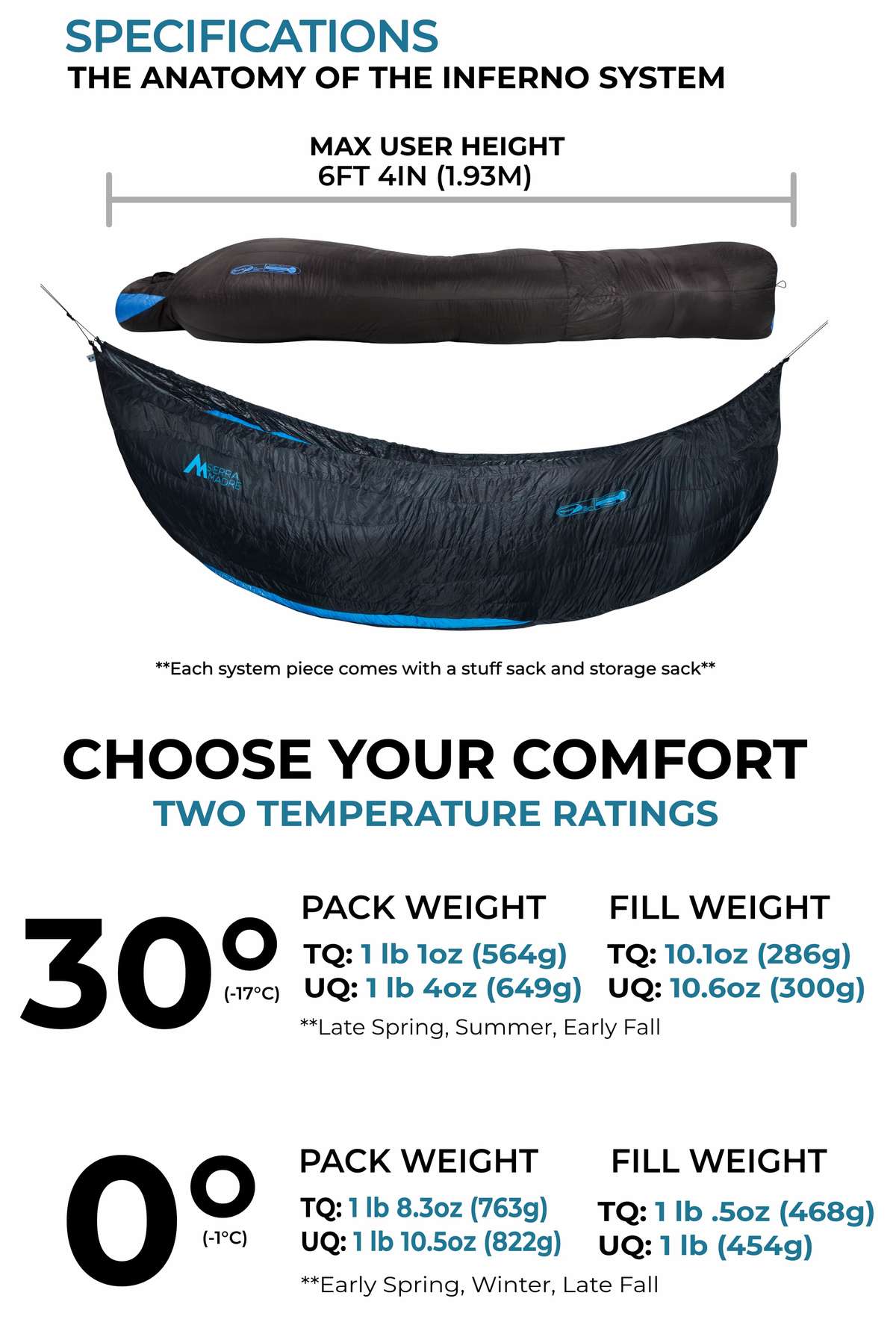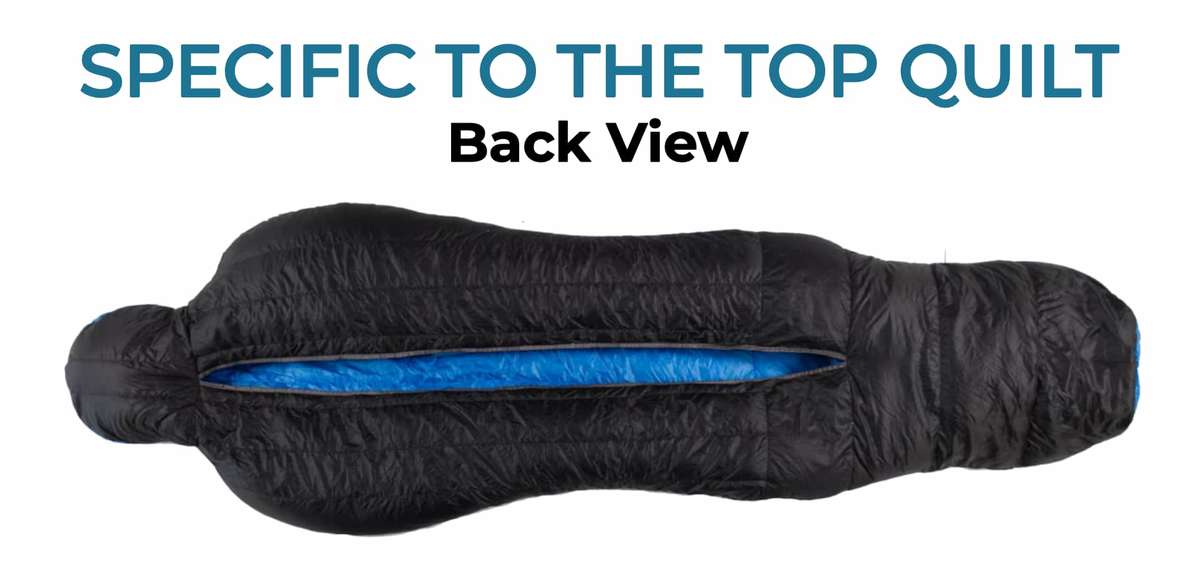 The Top Quilt was designed to perfectly pair with the Under Quilt but for all those ground campers it's perfect with the right pad.


Getting comfortable is now easier than ever. Thanks to the unique, backless entry you don't have to mess around with troublesome zippers once you're inside the cozy Inferno TQ.


The TQ has all the warmth of a mummy bag, without the suffocation of being embalmed.


The specific shape of the Top Quilt provides extra room where you need it - at the shoulders and knees.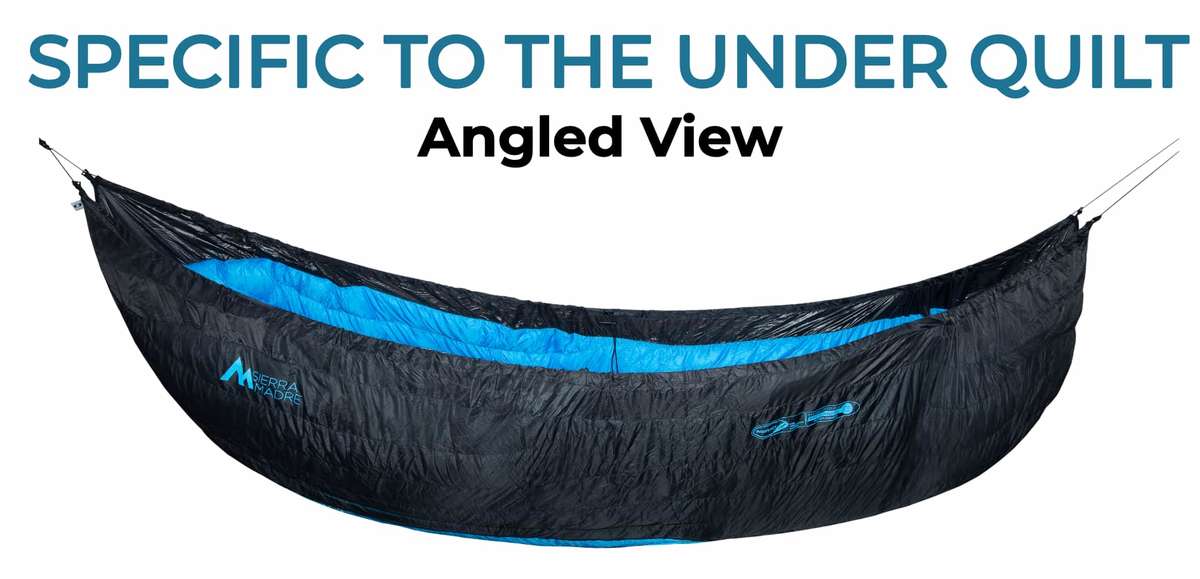 If you're new to hammock camping, Under Quilt Insulation is absolutely necessary. Without it you'll suffer from CBS (Cold Butt Syndrome).


If you're an experienced hammock camper the Inferno Under Quilt is the cream of the crop. It's Draft Caps, Snug Strip and Heat Strips level you up.


The Draft Caps protect your feet against cold air and seal in your insulated heat. The Snug Strip allows the under quilt to seal in the warmth without letting the insulation compress.


The Heat Strips are an upgrade from our Inferno MarK I - we've packed in the insulation around your core to give you insulation where you need it most!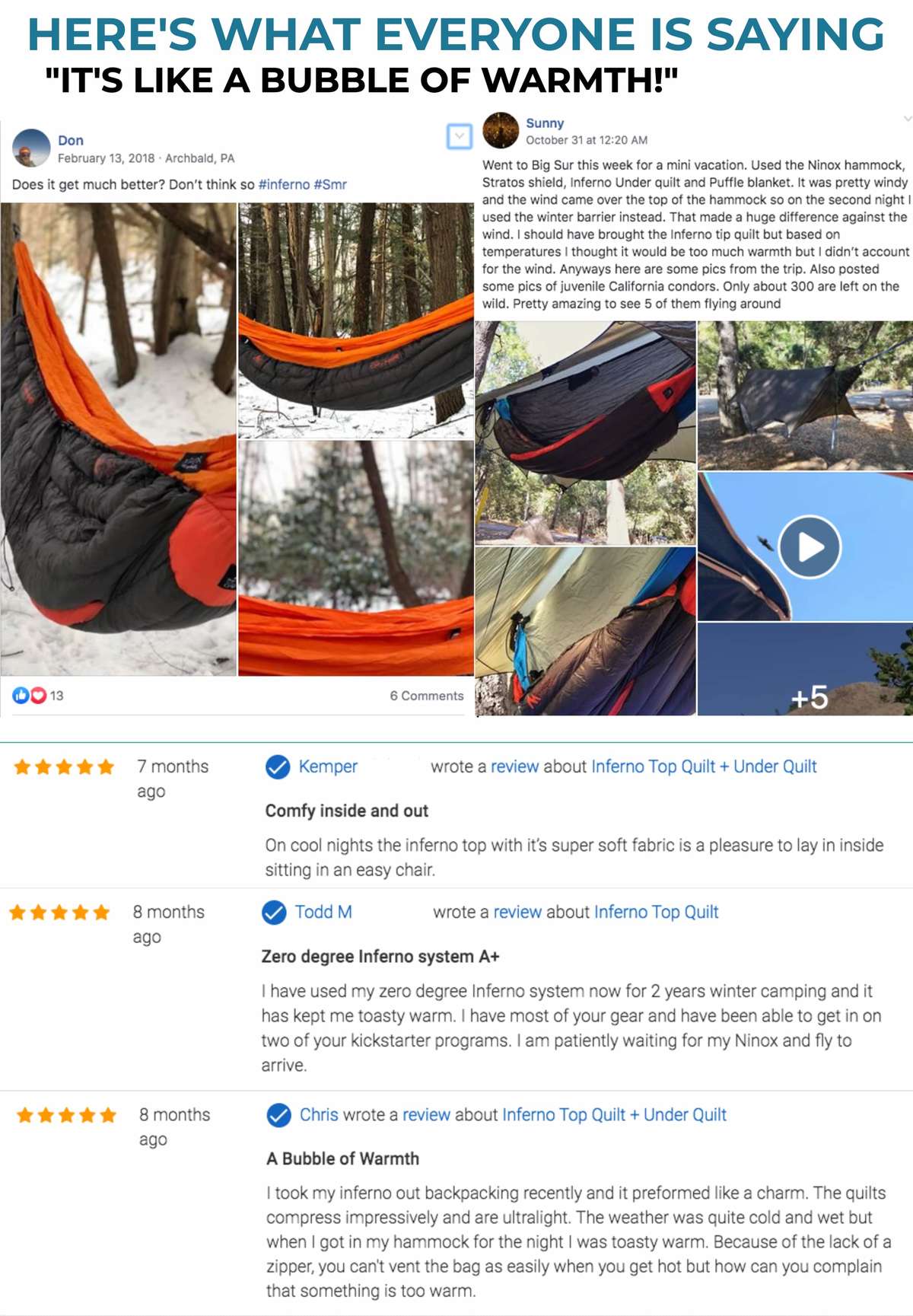 This offer is limited to the PCS only, so don't miss out!