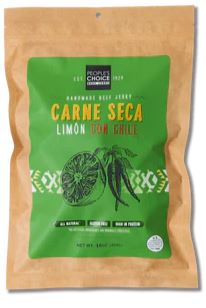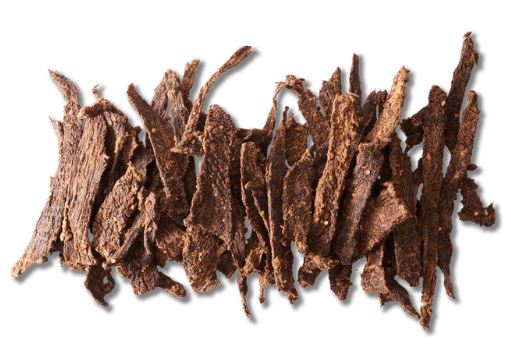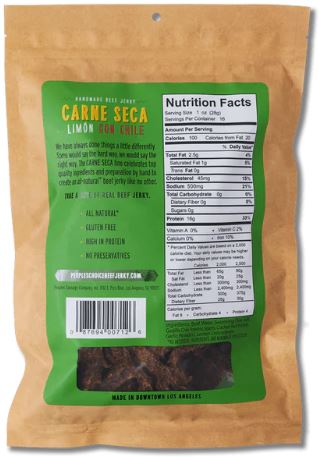 People's Choice Beef Jerky | CARNE SECA LIMON CON CHILE BEEF JERKY (2.5 OZ)
Features
Whole cuts of 100% American beef are cut into thick strips, marinated with lemon juice and an all-natural spice blend featuring cracked red pepper and guajillo chili powder, then slow-cooked for a minimum of 5 hours to craft authentic, old-school jerky.
Thick and dry with savory chile blend and bright citrus bite
High in Protein
Keto Approved
Soy Free
Gluten-Free
Sugar-Free


NUTRITION FACTS
Serving Size: 1 oz (28g). Servings Per Container: 2.5. Amount Per Serving: Calories: 100, Total Fat 2.5g (4% DV), Saturated Fat: 1g (5% DV), Trans Fat 0g, Cholesterol: 45mg (15% DV), Sodium: 500mg (21% DV), Total Carbohydrates: 0g (0% DV), Dietary Fiber: 0g (0% DV), Sugars: 0g, Incl. 0g Added Sugars (0% DV), Protein: 16g (32%) , Vit. A (0% DV), Iron (10% DV), Calcium 0mcg (0% DV) Vitamin C (2%)
*Percent Daily Values are based on a 2,000 calorie diet.
INGREDIENTS
Beef, Water, Seasoning (Sea Salt, Guajillo Chilli Powder, Spices, Cracked Red Pepper, Garlic Powder), Lemon Concentrate.
This product can last up to a year from when it was made. You can check this date on the back of the bag near the bottom, where there is a sell-by date.

Made with Purpose
People's Choice Beef Jerky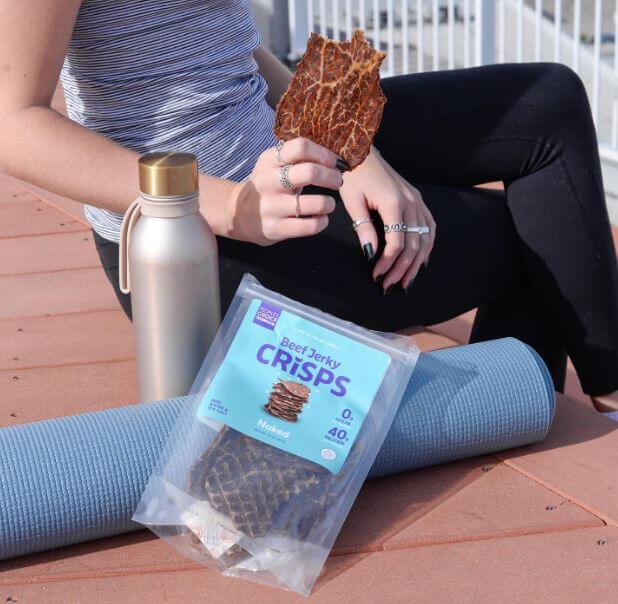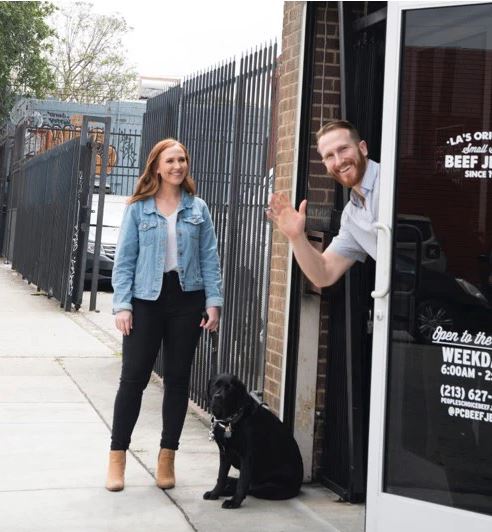 Learn More about People's Choice Beef Jerky
In 1929, our great-grandfather John Bianchetti founded People's Choice with nothing more than a few dollars, a handful of family recipes, and an indomitable will to succeed. His vision was to build a neighborhood butcher shop that sold premium meats with honesty, hard work, and personal relationships.
That same vision has guided the evolution of our family business through four generations – from fathers and mothers to sons and daughters. It's a tradition you can taste in every bite. And now you can get it delivered directly to your door.