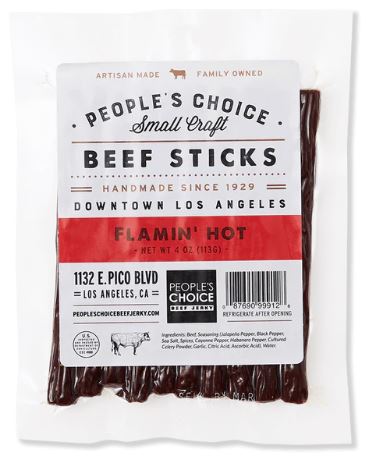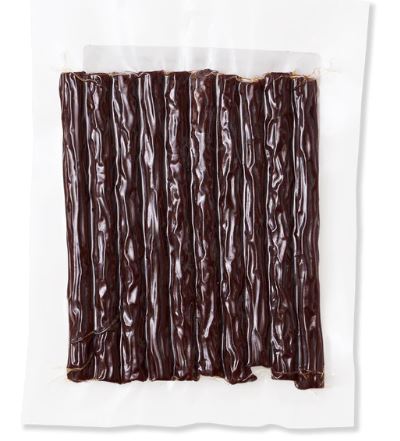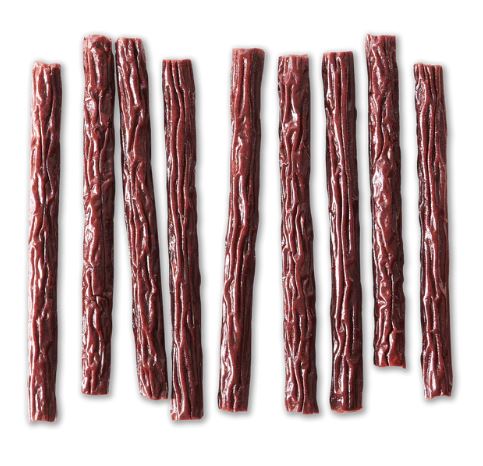 People's Choice Beef Jerky | MINI STICKS FLAMIN' HOT BEEF STICKS
Features
100% beef mixed with a bold combination of Jalapeno, Cayenne, and Habanero peppers.
High in Protein
Keto Approved
Soy Free
Gluten-Free
Sugar-Free


NUTRITION FACTS
Serving Size: 1 oz (28g). Servings Per Container: 4. Amount Per Serving: Calories: 90, Total Fat 7g (11% DV), Saturated Fat: 2.5g (13% DV), Trans Fat 0g, Cholesterol: 25mg (8% DV), Sodium: 310mg (13% DV), Total Carbohydrates: 0g (0% DV), Dietary Fiber: 0g (0% DV), Sugars: 0g, Incl. 0g Added Sugars (0% DV), Protein: 6g (12%) , Vit. A (0% DV), Iron (4% DV), Calcium 0mcg (0% DV) Vitamin C (0%)
*Percent Daily Values are based on a 2,000-calorie diet.
INGREDIENTS
Beef Seasoning (Jalapeño Pepper, Black Pepper, Sea Salt, Spices, Cayenne Pepper, Habanero Pepper, Cultured Celery Powder, Garlic, Citric Acid, Ascorbic Acid) Water

This product can last up to a year from when it was made. You can check this date on the back of the bag near the bottom, where there is a sell-by date.
Made with Purpose
People's Choice Beef Jerky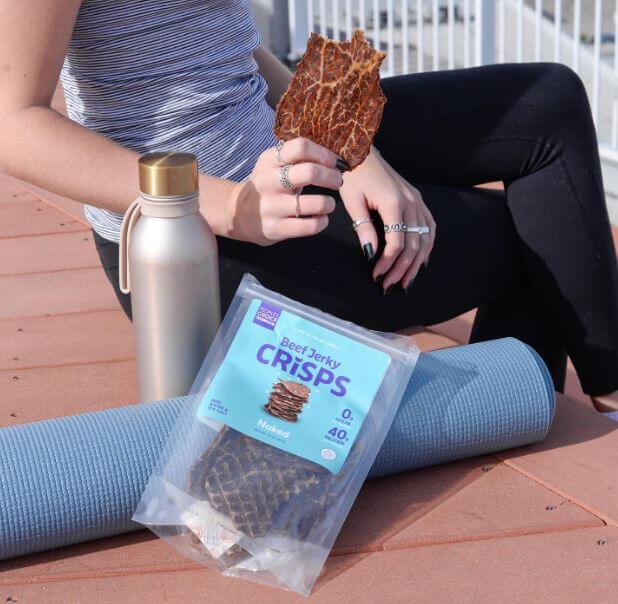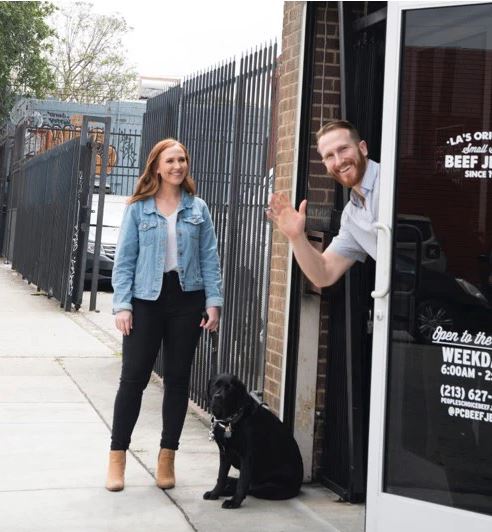 Learn More about People's Choice Beef Jerky
In 1929, our great-grandfather John Bianchetti founded People's Choice with nothing more than a few dollars, a handful of family recipes, and an indomitable will to succeed. His vision was to build a neighborhood butcher shop that sold premium meats with honesty, hard work, and personal relationships.
That same vision has guided the evolution of our family business through four generations – from fathers and mothers to sons and daughters. It's a tradition you can taste in every bite. And now you can get it delivered directly to your door.