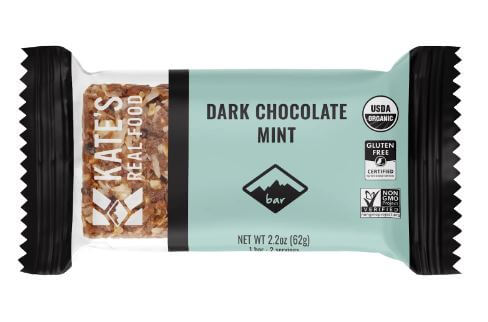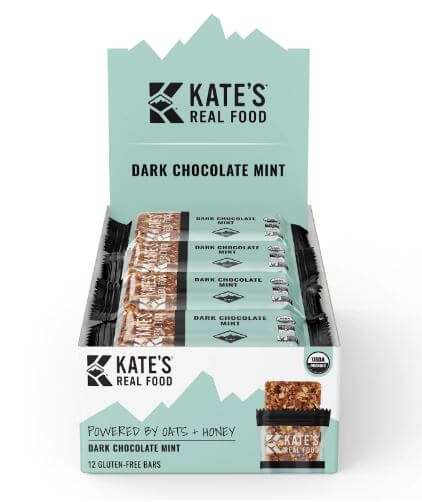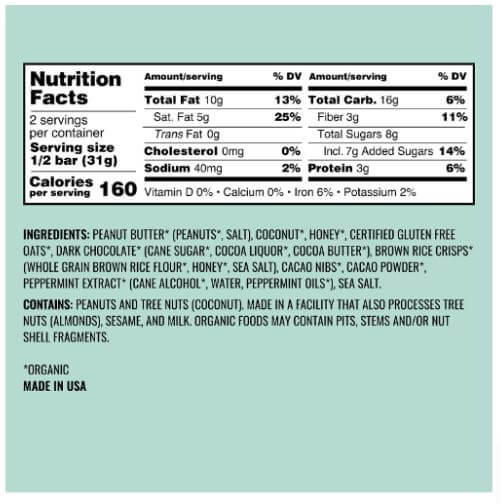 Kate's Real Food | DARK CHOCOLATE MINT BARS (Box of 12)
Features

Protein-packed peanut butter, heart-healthy dark chocolate, and peppermint extract
ORGANIC
Enjoy a healthy and sustainable snack while out in nature.
GLUTEN-FREE
All of our products are made with certified gluten-free oats, making them a good choice for those with gluten allergies or intolerances.
Made in the USA
All our products are made and packaged in the USA.
NUTRITION FACTS
Serving Size: 1/2 Bar (31g). Servings Per Container: 2. Amount Per Serving: Calories: 160, Total Fat 10g (13% DV), Saturated Fat: 5g (25% DV), Trans Fat 0g, Cholesterol: 0mg (0% DV), Sodium: 40mg (2% DV), Total Carbohydrates: 16g (6% DV), Dietary Fiber: 3g (11% DV), Sugars: 8g, Incl. 7g Added Sugars (14% DV), Protein: 3g (6% DV), Vit. D 0mcg (0% DV), Iron 6%, Calcium 0%, Potassium 2%.
INGREDIENTS
Peanut butter (peanut, salt), coconut, honey, certified gluten-free oats, dark chocolate (cane sugar, cocoa liquor, cocoa butter), brown rice crisps (whole grain brown rice flour, honey, sea salt), cacao nibs, cacao powder, peppermint extract (cane alcohol, water, peppermint oils), sea salt.

Contains:  Peanuts and Tree Nuts (coconut), Tree Nuts (almonds), sesame, and milk
Real Food. Better Adventures Ahead
Kate's Real Food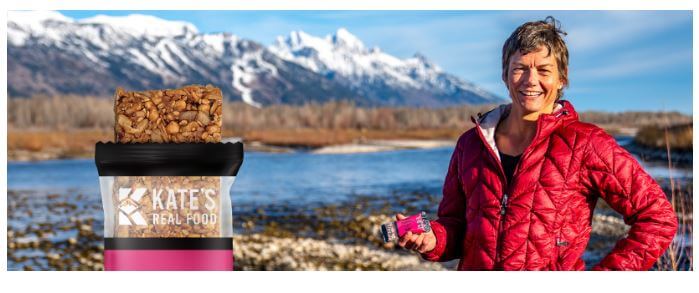 Gluten-Free
Delicious healthy meal, 100% gluten free.
100% Certified Organic
We crave better health and wellness.
Non-GMO
Because you deserve an on the go energy bar that tastes good and is good for the environment.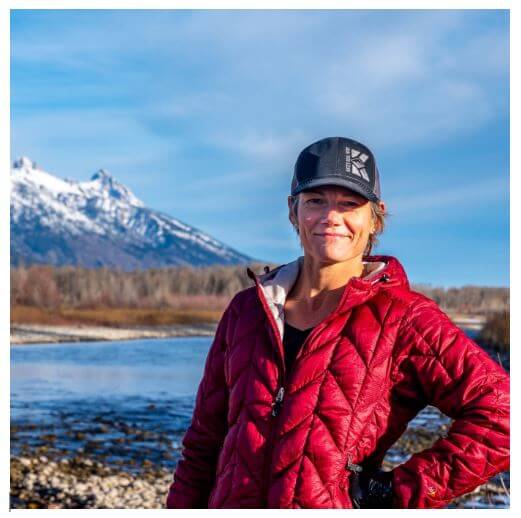 LEARN MORE ABOUT KATE'S STORY
My name is Kate, the founder of Kate's Real Food, and my passion for organic food and simplicity developed at a really young age.
In search of adventure, I moved to Jackson Hole, WY. I spent my days backcountry skiing, hiking, and biking. To sustain my busy lifestyle fueled by the great outdoors, I began making great-tasting, whole-food, energy bars that conveniently fit in my pocket. I used the same food values I was taught during my time on the farm and incorporated them into my recipes.
There began my vision to inspire 'the good life' - to enhance experiences, live a life of texture, and let delicious, organic foods be an integral part of life's journey. After a few years of continued encouragement, I finally decided to take on my greatest adventure: Kate's Real Food.