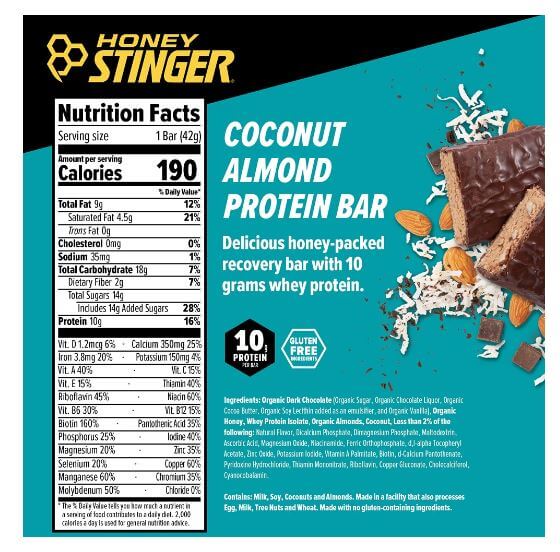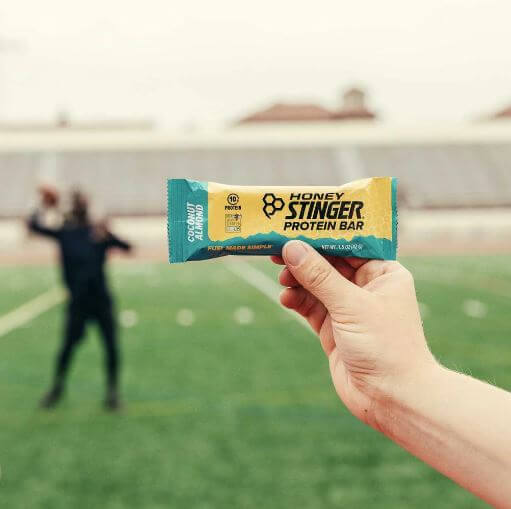 Honey Stinger | Coconut Almond Protein Bar (Box of 15)
FEATURES

With the perfect blend of coconut and almonds surrounded by a dark chocolate coating, this protein bar doubles as a great-tasting meal replacement snack and after-workout recovery bar. 
➢ Zero trans fats in combination with over 25% USDA Certified Organic honey
➢ Gluten-Free 
NUTRITION FACTS
1 Bar (42g). Amount Per Serving: Calories: 190, Total Fat 9g (12% DV), Saturated Fat: 4.5g (21% DV), Trans Fat 0g, Cholesterol: 0mg (0% DV), Sodium: 35mg (1% DV), Total Carbohydrates: 18g (7% DV), Dietary Fiber: 2g (7% DV), Sugars: 14g, Incl. 14g Added Sugars (28% DV), Protein: 10g (16%), Vit. D 2mcg (6% DV), Iron 3.8mg (20% DV), Calcium 350mg (25% DV), Potassium 150mg (4% DV).
Percent Daily Values (DV) are based on a 2,000-calorie diet.
INGREDIENTS
Organic Dark Chocolate (Organic Sugar, Organic Chocolate Liquor, Organic Cocoa Butter, Organic Soy Lecithin added as an emulsifier, and Organic Vanilla), Organic Honey, Whey Protein Isolate, Organic Almonds, Coconut, Less than 2% of the following: Natural Flavor, Dicalcium Phosphate, Dimagnesium Phosphate, Maltodextrin, Ascorbic Acid, Magnesium Oxide, Niacinamide, Ferric Orthophosphate, d, I-alpha Tocopheryl Acetate, Zinc Oxide, Potassium Iodide, Vitamin A Palmitate, Biotin, d-Calcium Pantothenate, Pyridoxine Hydrochloride, Thiamin Mononitrate, Riboflavin, Copper Gluconate, Cholecalciferol, Cyanocobalamin.
YOU DON'T HAVE TO BE A PRO – YOU JUST NEED HONEY STINGER
Honey Stinger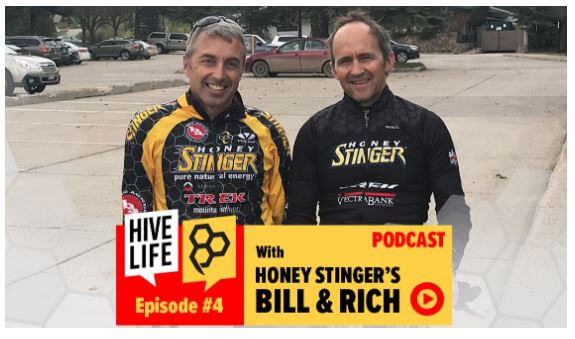 ENERGY
Replenish glycogen stores in your muscles
QUALITY
Both USDA organic and gluten-free options
DELICIOUS
Finally, sports nutrition you actually want to eat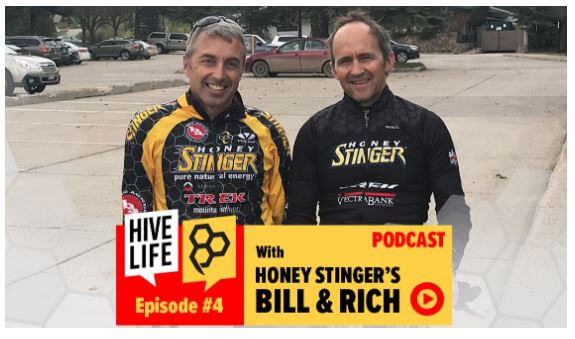 Learn More about Honey Stinger
Whether it's bombing down a technical track on a mountain bike or simply trying a new routine, there's an athlete in all of us. And athletes need the right fuel to meet every challenge. That's why we created Honey Stinger - sports nutrition that uses nature's natural sweeteners to bring out the best in you while still tasting great. Because pushing through the burn gets a little sweeter when you actually enjoy what you're putting into your body.