SAVE 27%
No Trees - No Problem!
Give your Nubé a versatility upgrade!
Buy Now, they won't last long!
**Includes the Floor ONLY**
If you have a Nubé mkI or mkII - last chance to grab a Nubé Floor!
We are retooling and will not be building this product in the future.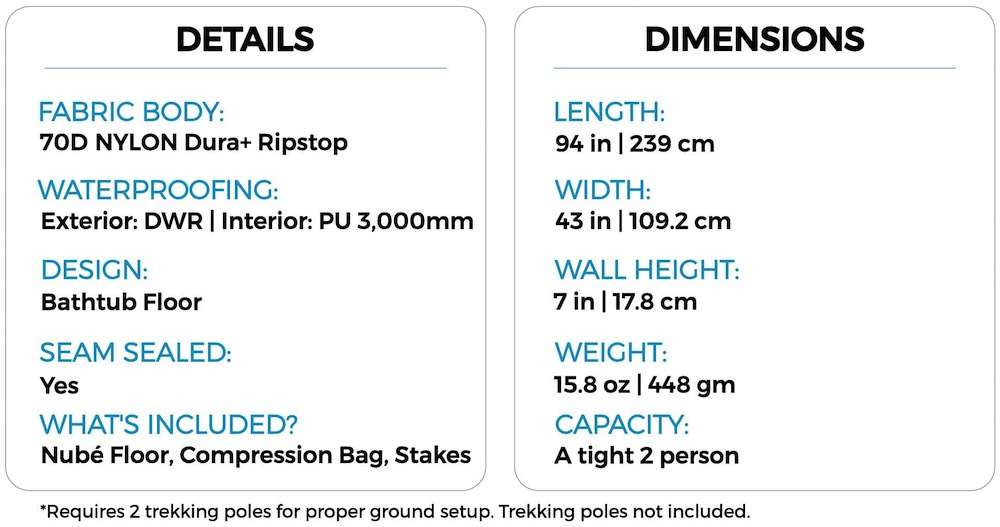 HERE'S WHAT OTHER PEOPLE ARE SAYING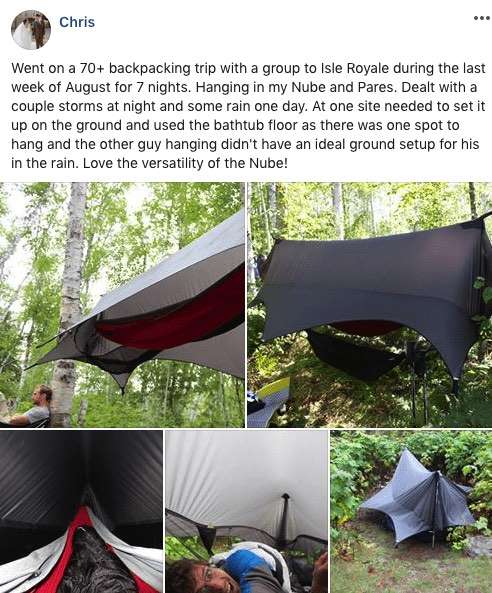 Why you may need the Nubé Floor on your next trip,
If you've ever hiked max patch, slept on a sandbar, traversed the grand canyon, or hiked above the tree line, you know what I'm about to say. These places are absolutely incredible but let's face it, you won't find trees on these adventures!

Sometimes, you just have to go to ground, so don't get stranded without protection! The versatility of the Nubé Floor gives your Nubé the ability to transform into the ultimate all terrain shelter! The bathtub floor design creates a waterproof barrier between you and the ever present rain, mud, and bugs! It attaches seamlessly to your Nubé mk1.0 or Nubé mk2.0 shelter with 4 clips. It has high walls that keep the horizontal rain from reaching you or your pack. It's completely seam sealed so you won't find any water seeping in during the night.

You've come to know and trust your Nubé in the air, it's a fortress of protection! Now you can take that protection with you even when there aren't any trees! You'll be nice and dry during the incredible rain storm you'll sleep through, while your buddies all bail to sleep in the car! So go ahead, transform your Nubé hammock shelter into an incredible ground shelter and never wonder "if there will be trees" again!