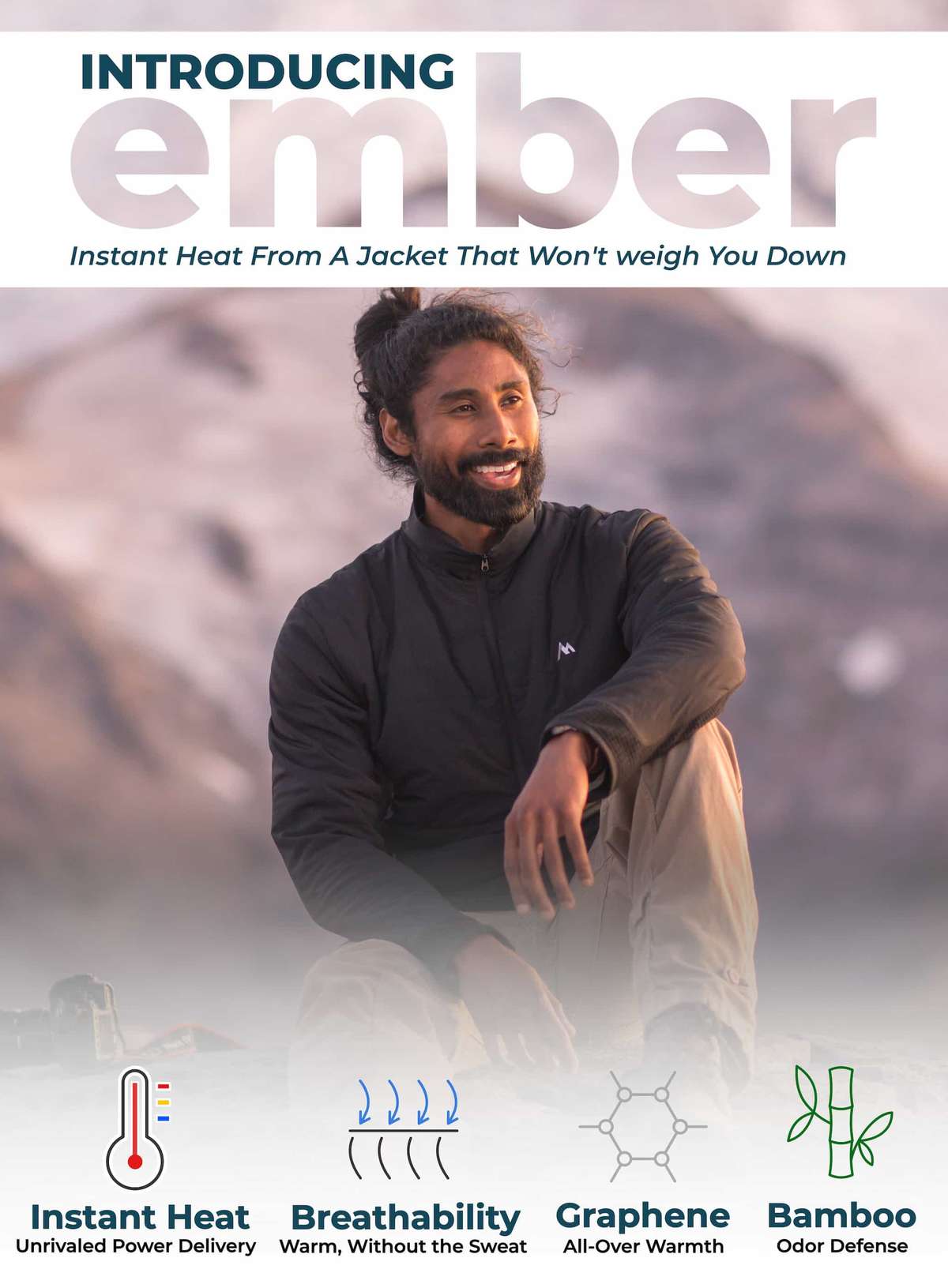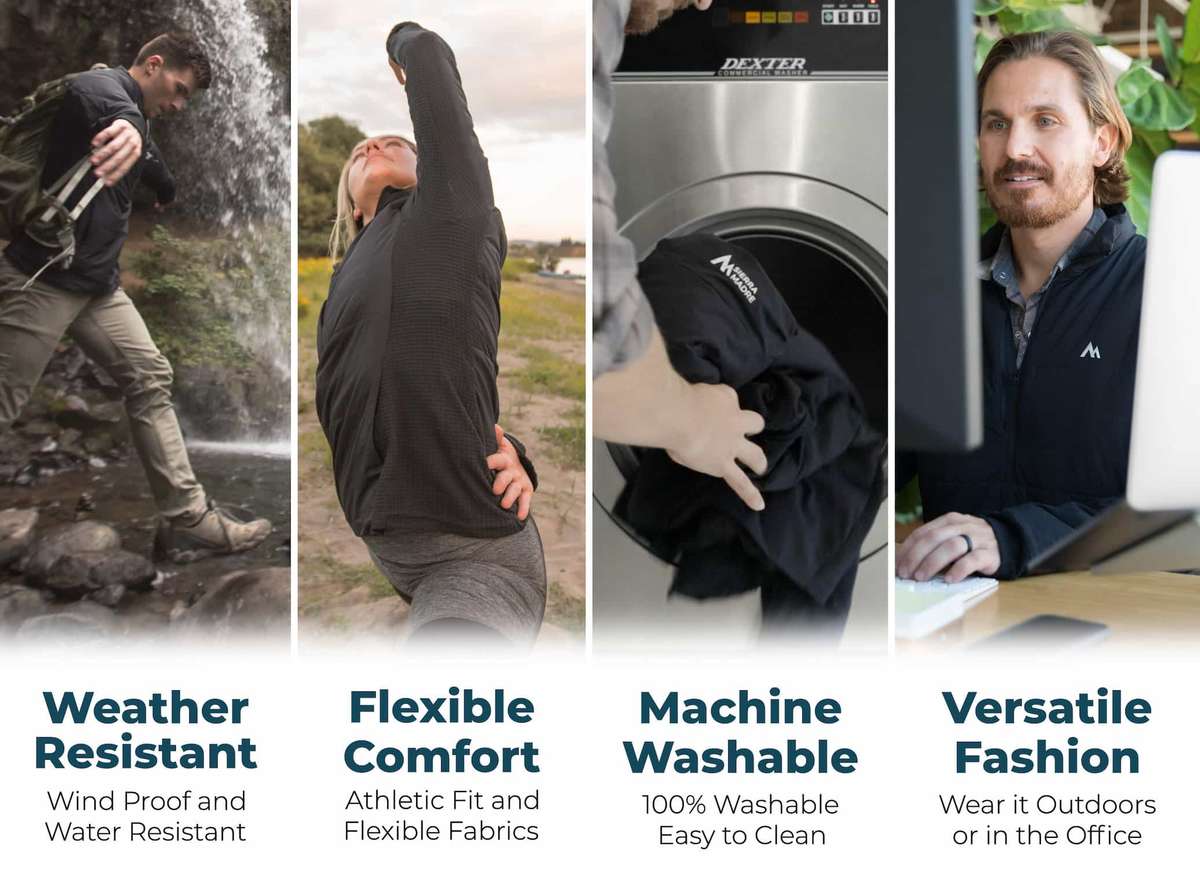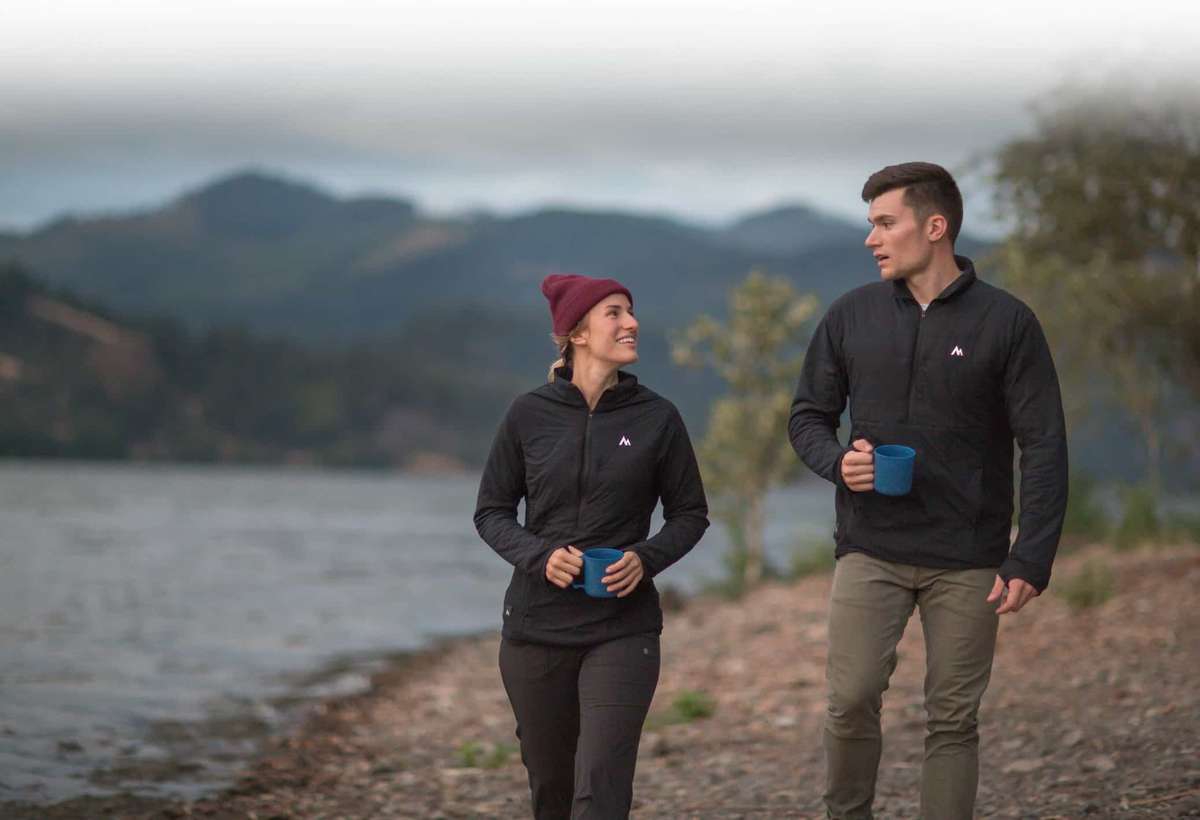 With instant heat at the push of a button, ember reduces or completely removes the need for bulky layers — no matter where you decide to wear it!

The source of this instant heat is our proprietary power pack and new heat panel technology.
These aren't your run-of-the-mill, 5V "trickle-bricks" either. Our PowerPacks are purpose-built, USBC-PD equipped power banks that are capable of pumping out up to 60 cold-killing watts.

This translates to warmth you can actually feel for up to 12 hours per charge!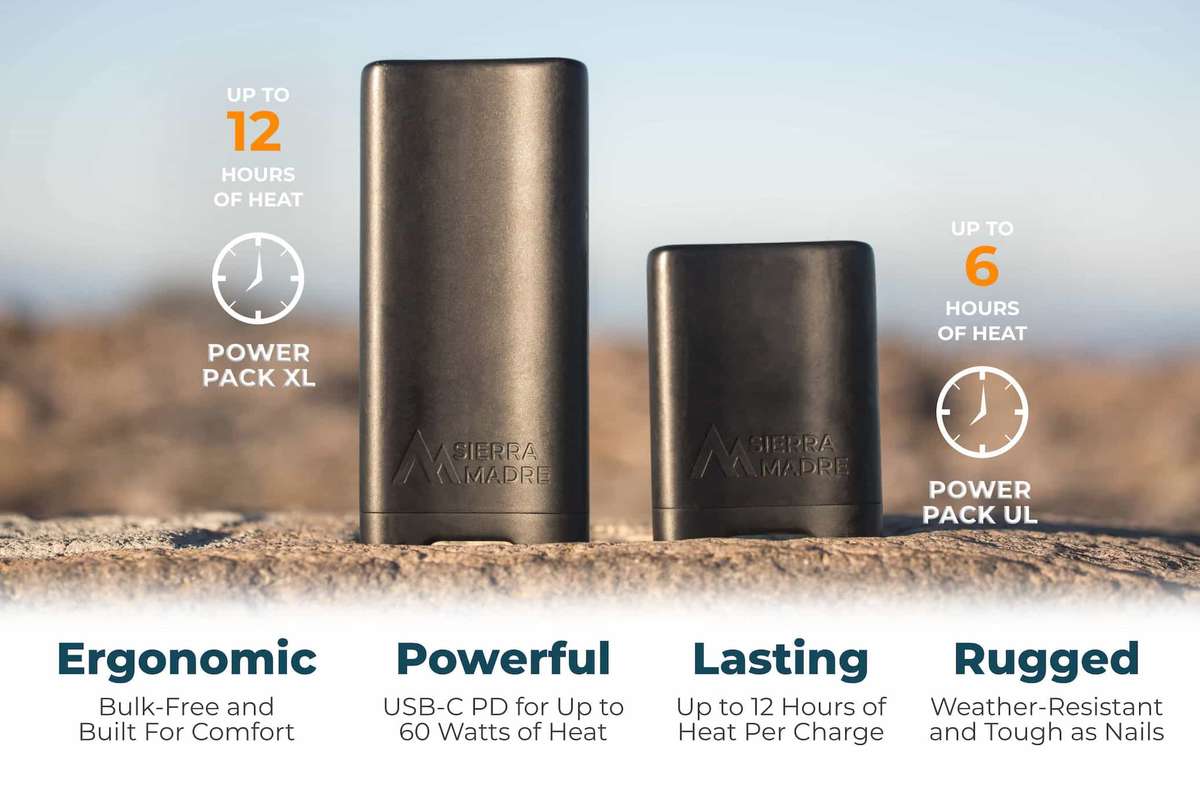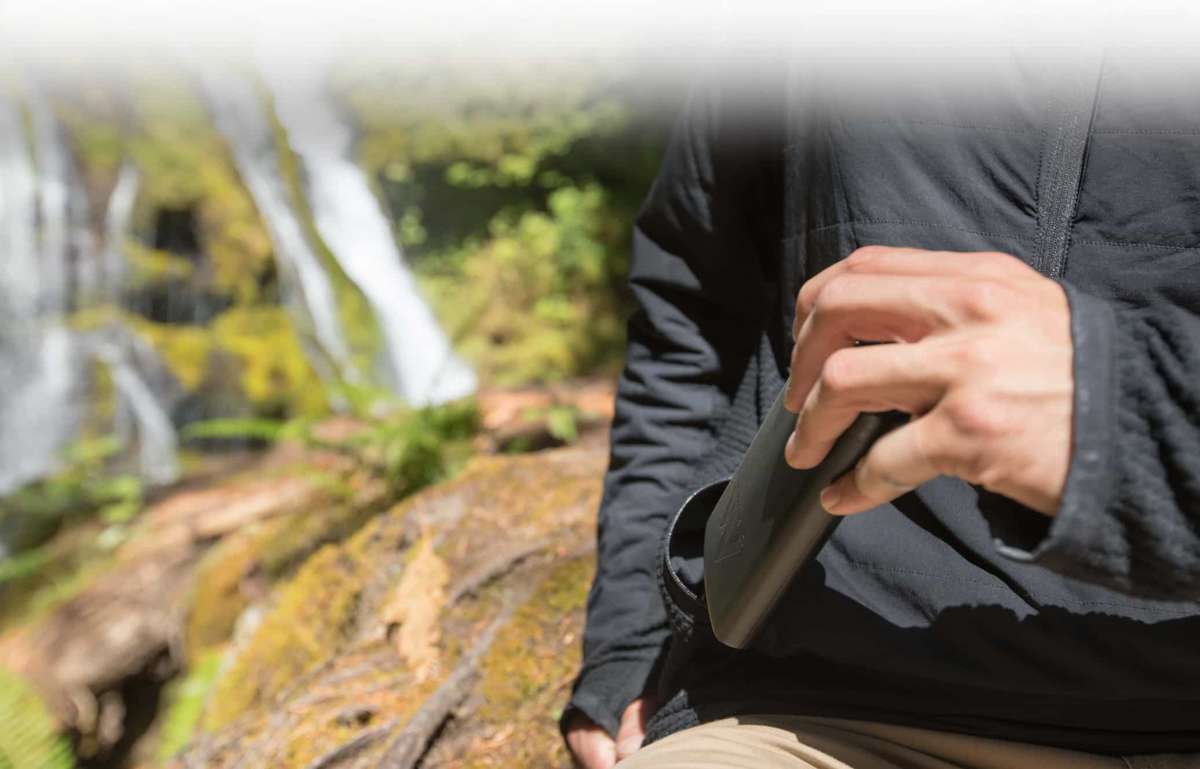 You want to warm up, not break a sweat. So, we built in breathability where you need it most! High-stretch, high-flow grid fleece flow vents on the back and under the arms allow excess heat to escape — BEFORE you break a sweat.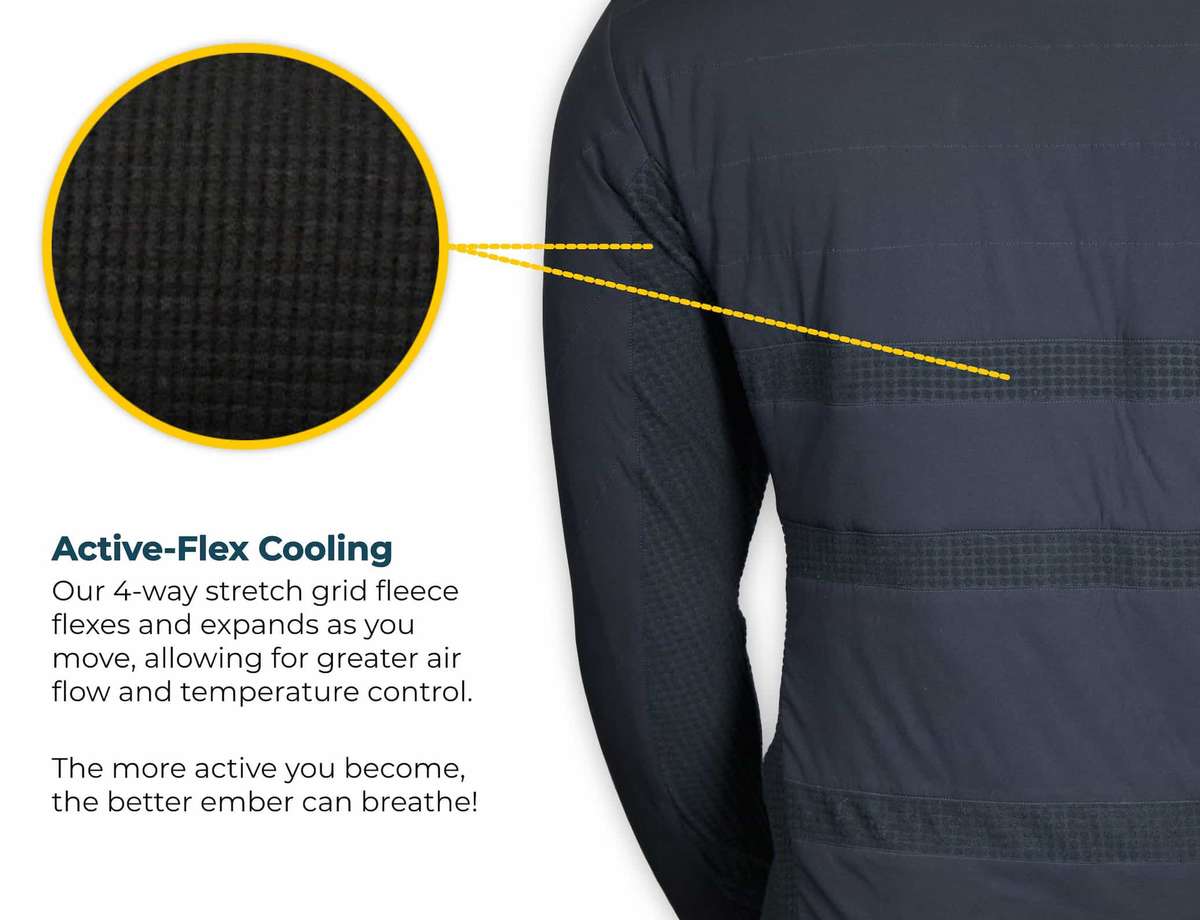 ember features a windproof and water resistant nylon exterior to keep moisture at bay when your adventures get more "adventurous."

Plus, waterproof heat panels and an IP56 rated Power Pack means that ember stays warm and protected in even the heaviest downpour!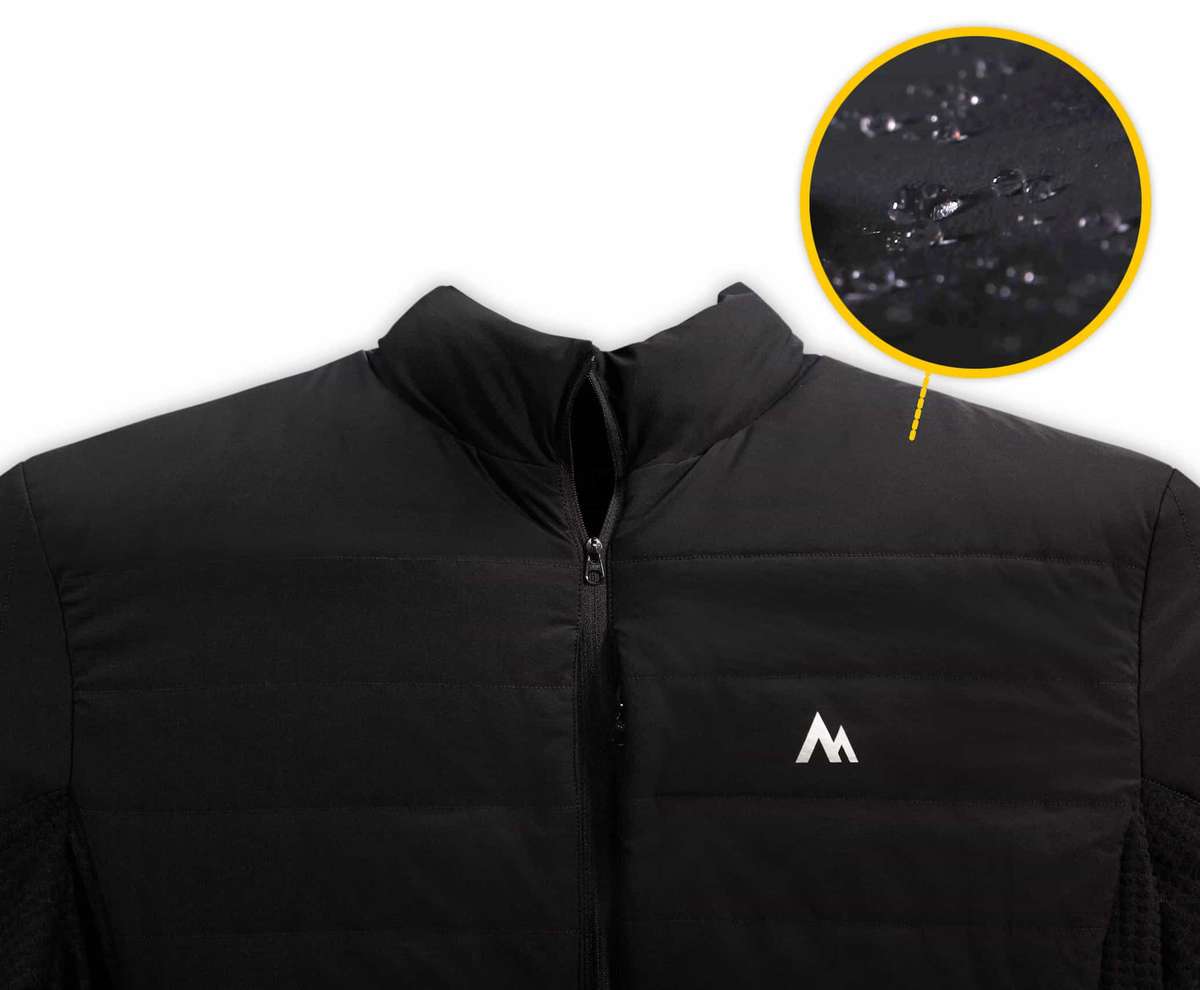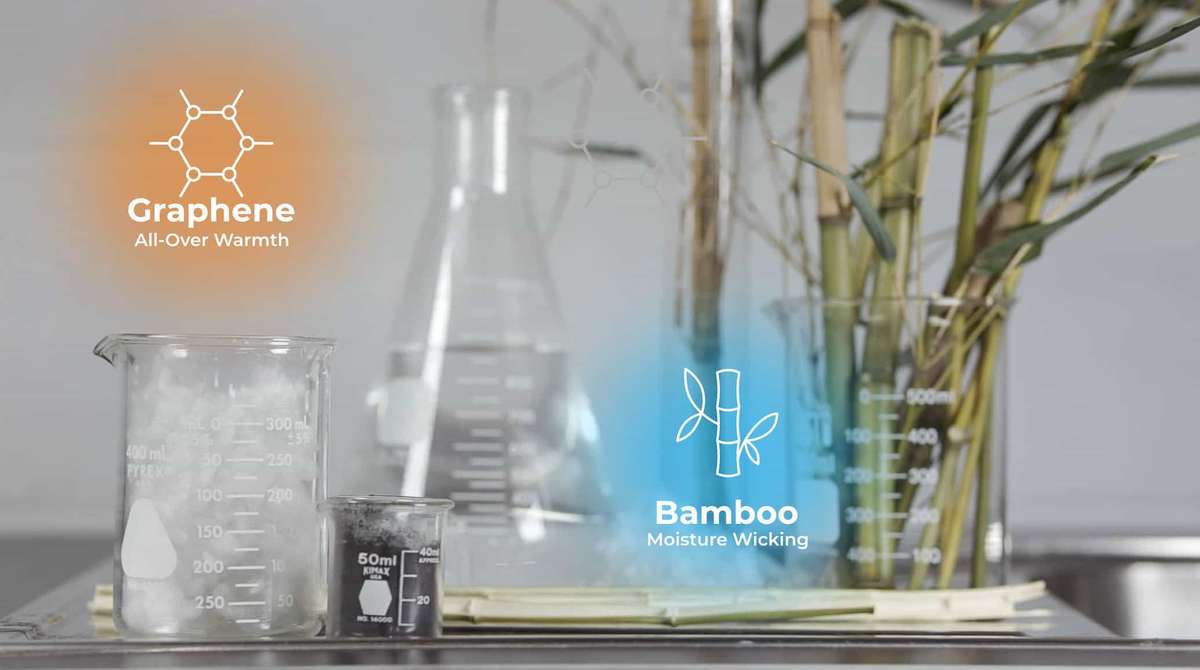 Inside of ember, natural bamboo fibers and the "supermaterial" graphene join forces to create an insulating dream-team.


The bamboo fibers naturally draw sweat away from your body — keeping you warmer, longer. Plus, bamboo's incredible antimicrobial properties repel odors and keep your jacket stink-free!

Then there's graphene… a natural thermal conductor that springs to life when the heat panels are activated. Simply put, instead of relying on the centralized heat from the core panels, graphene absorbs the warmth and conducts it throughout the entire jacket keeping you warm all over.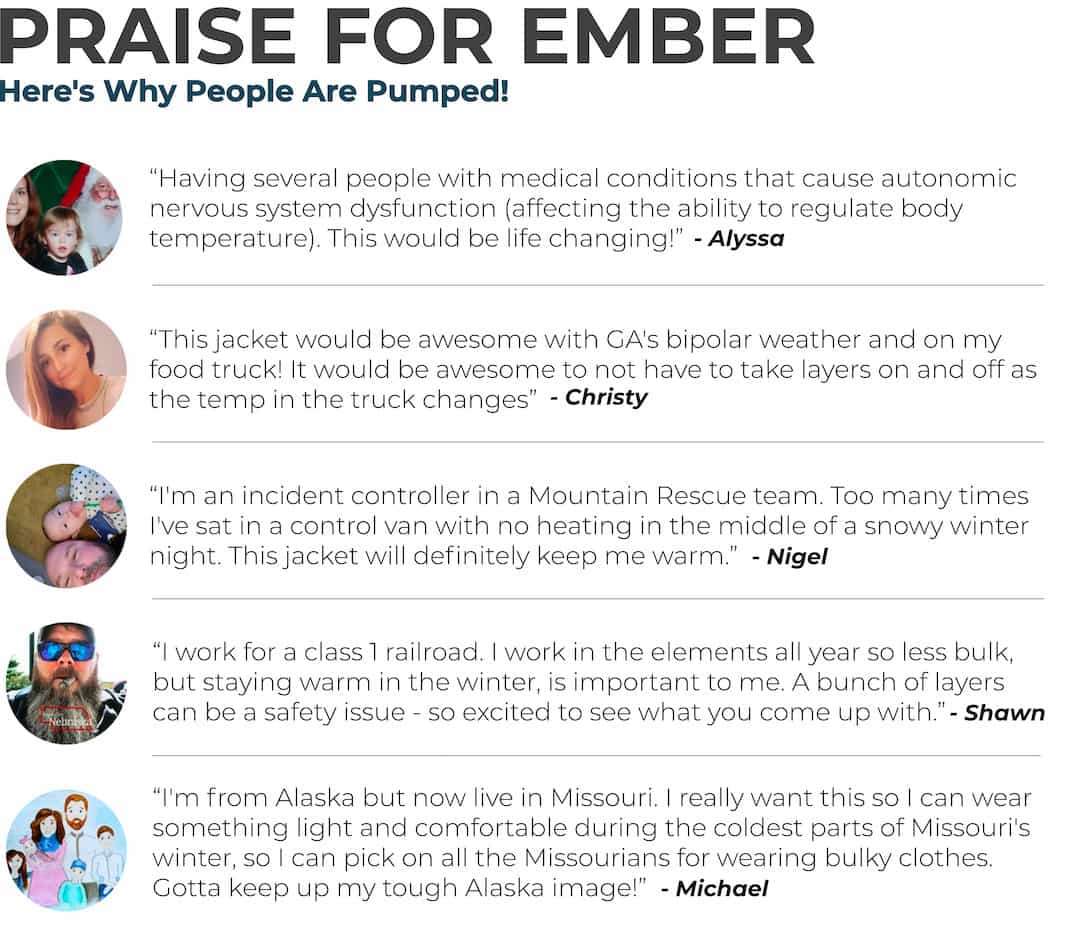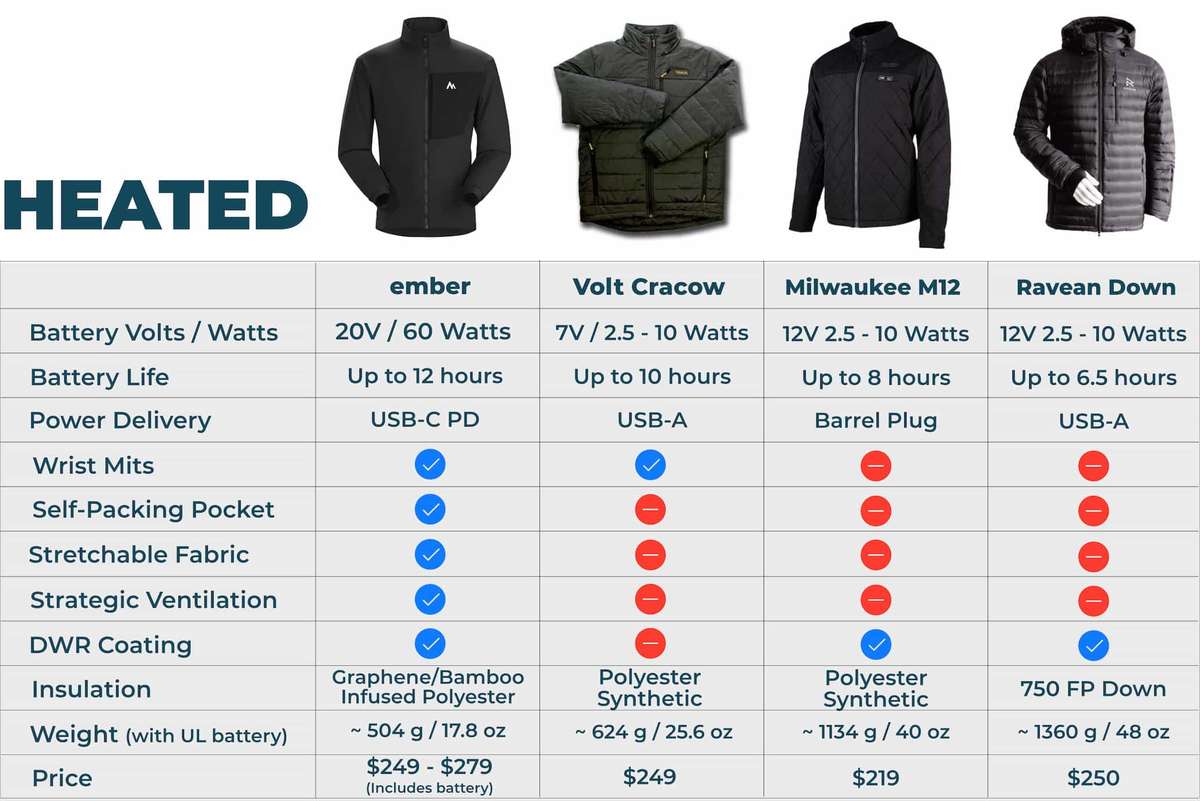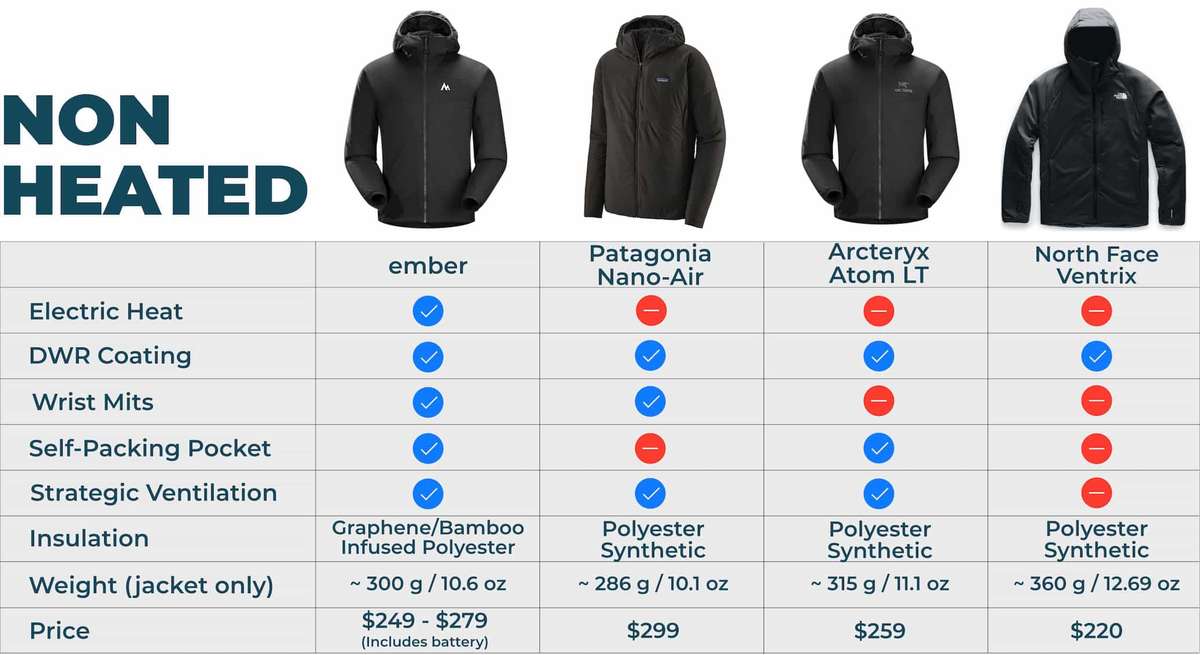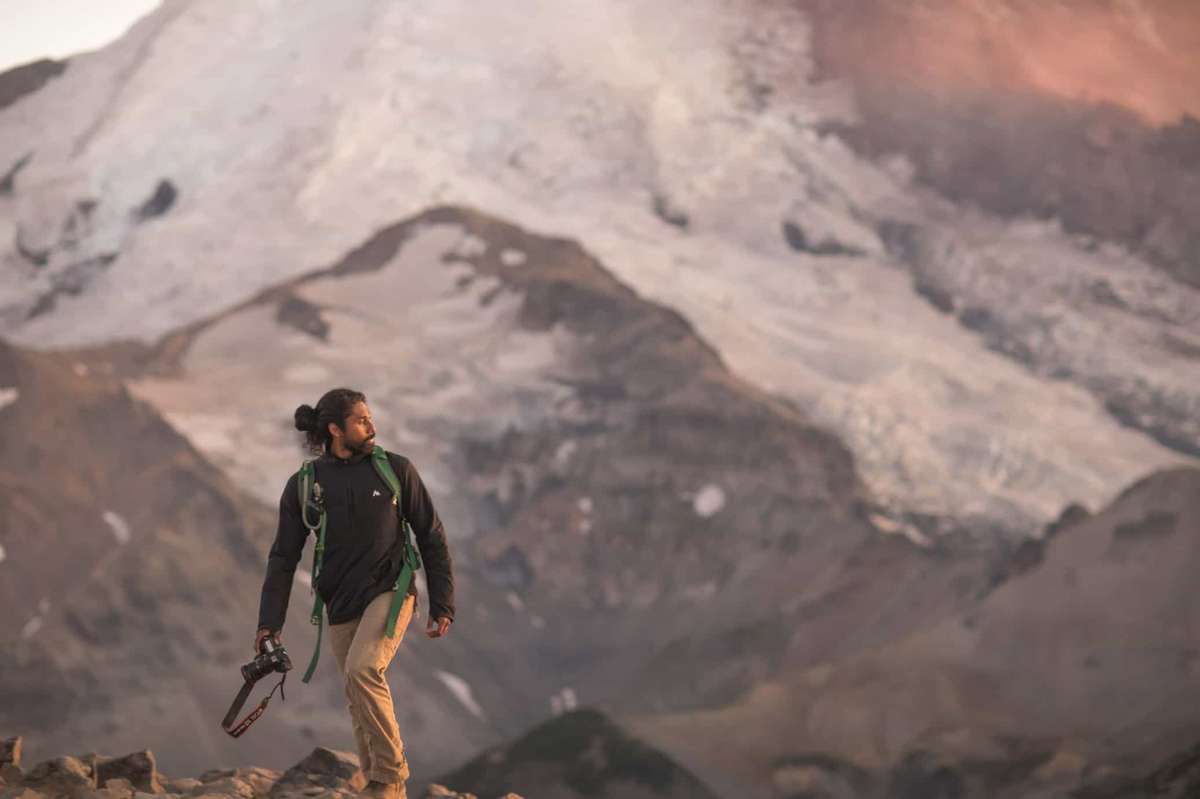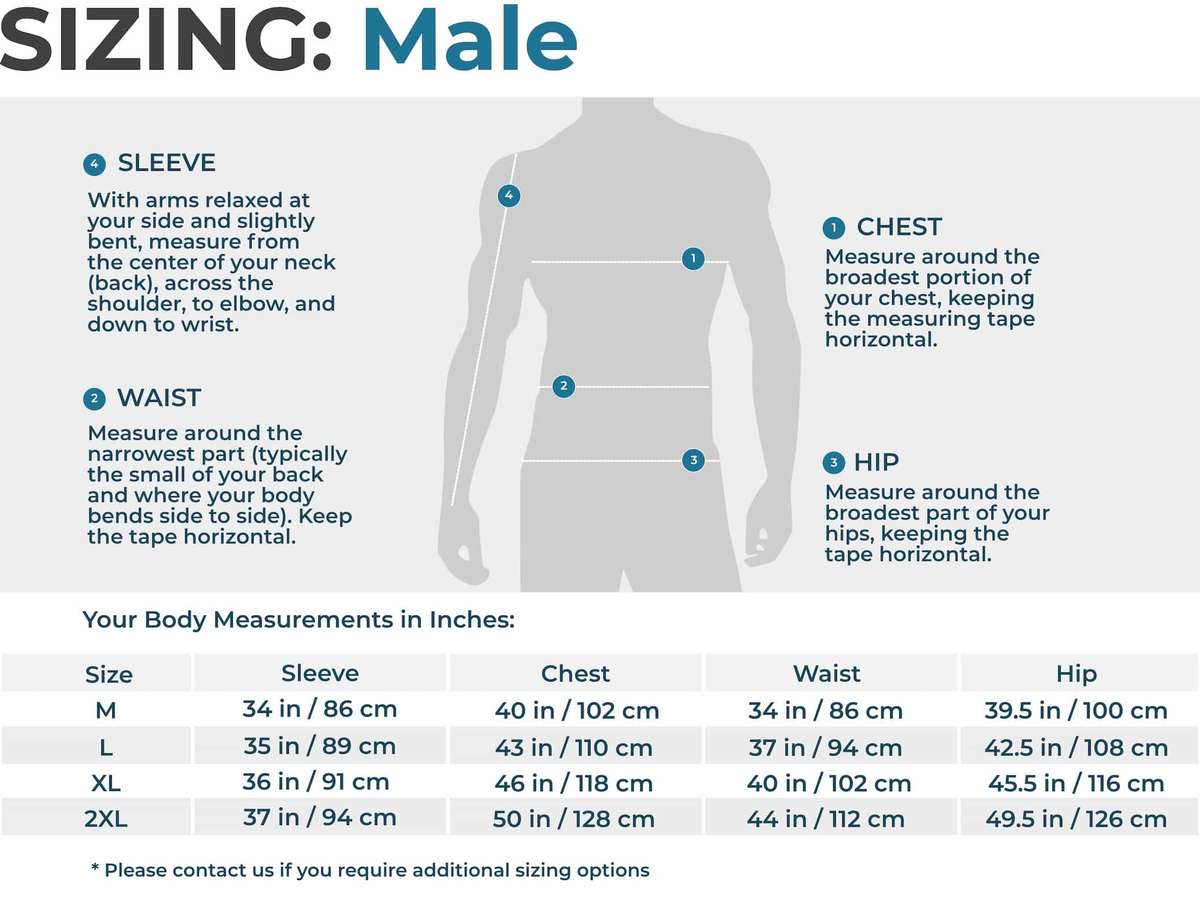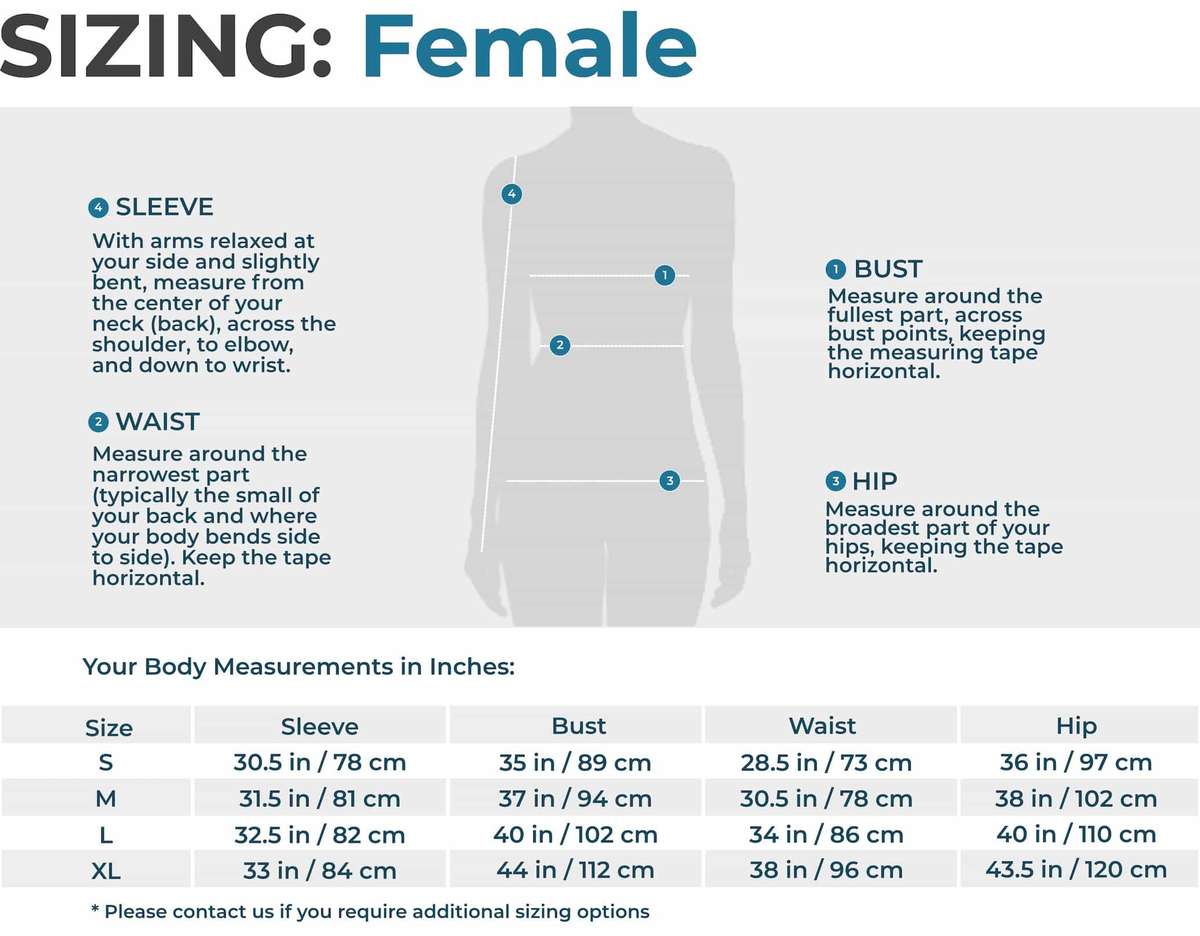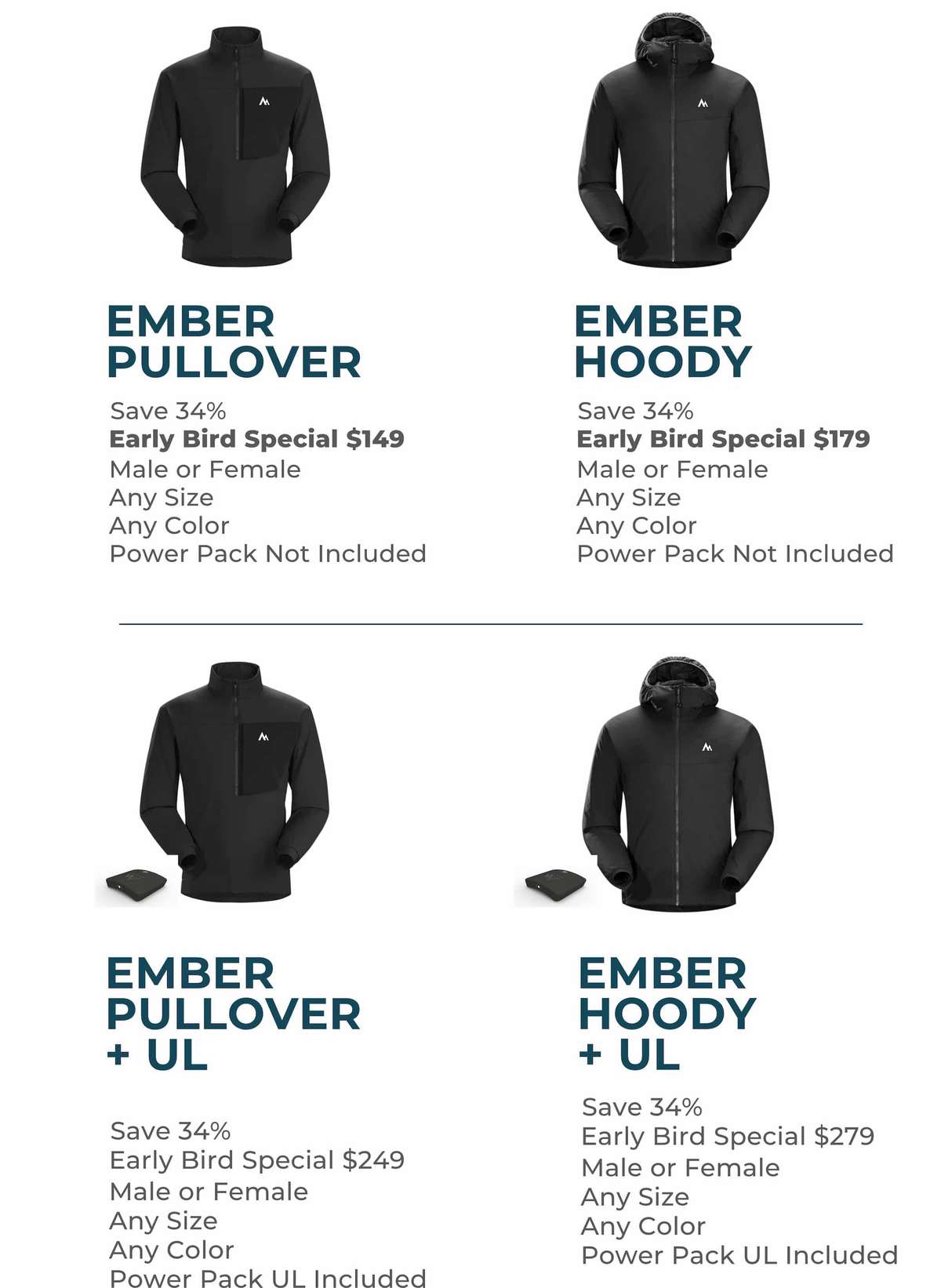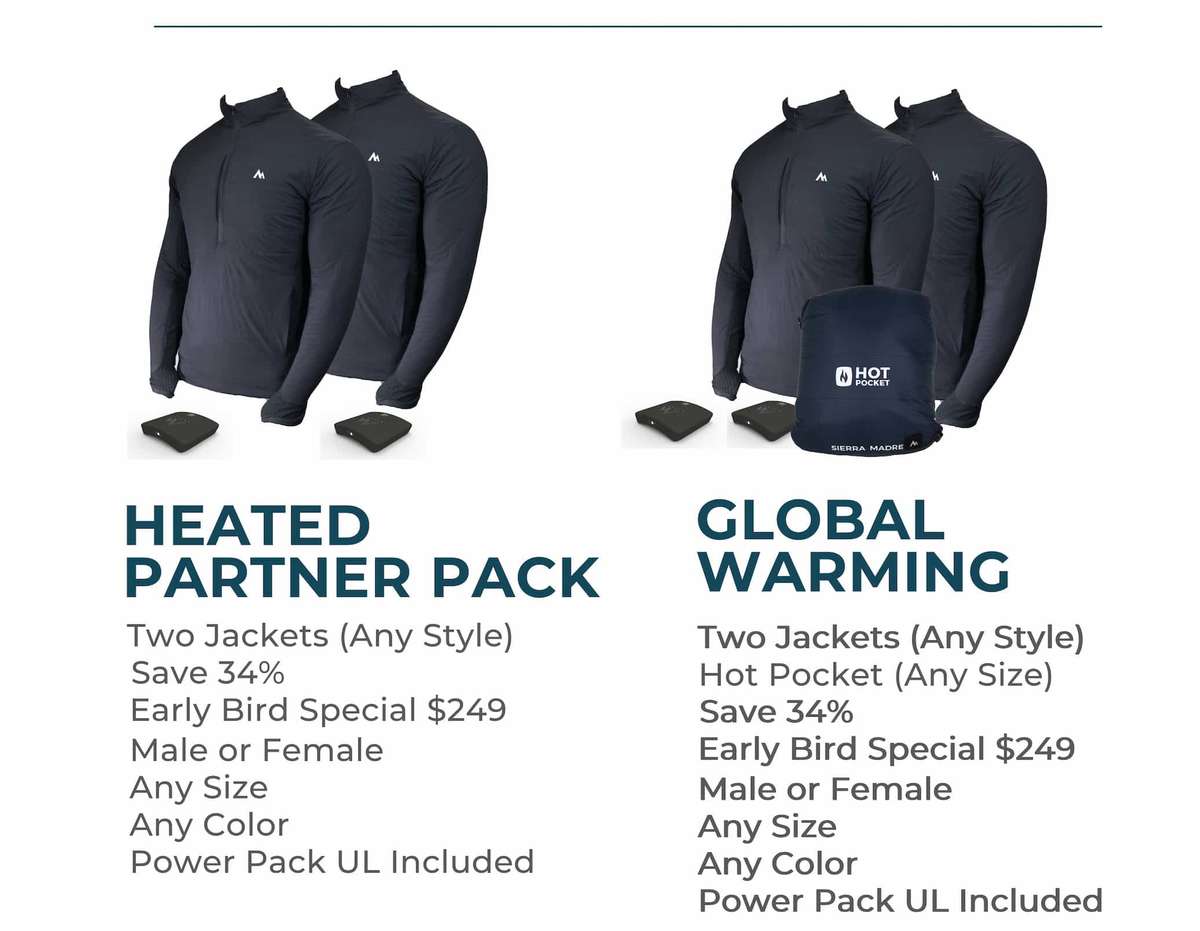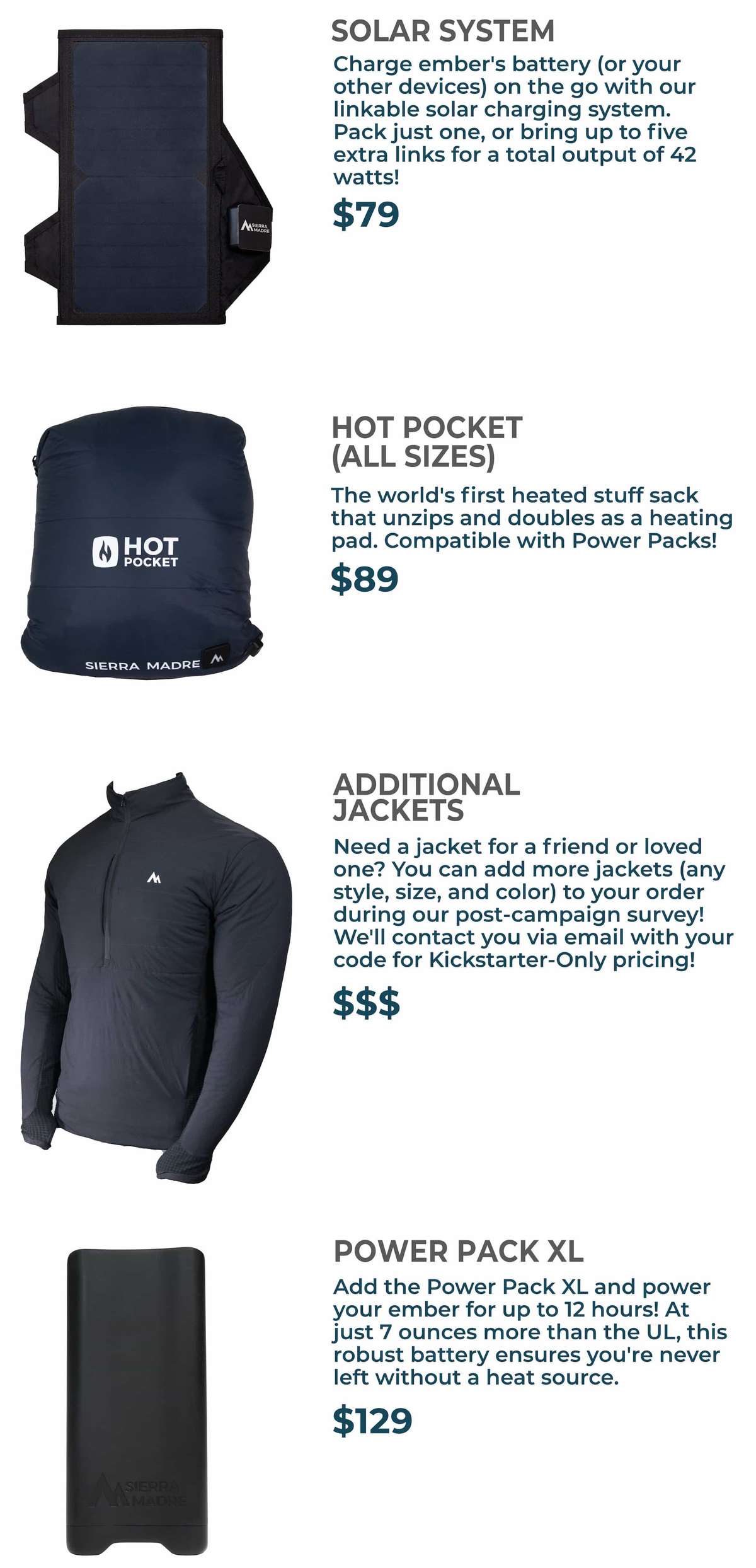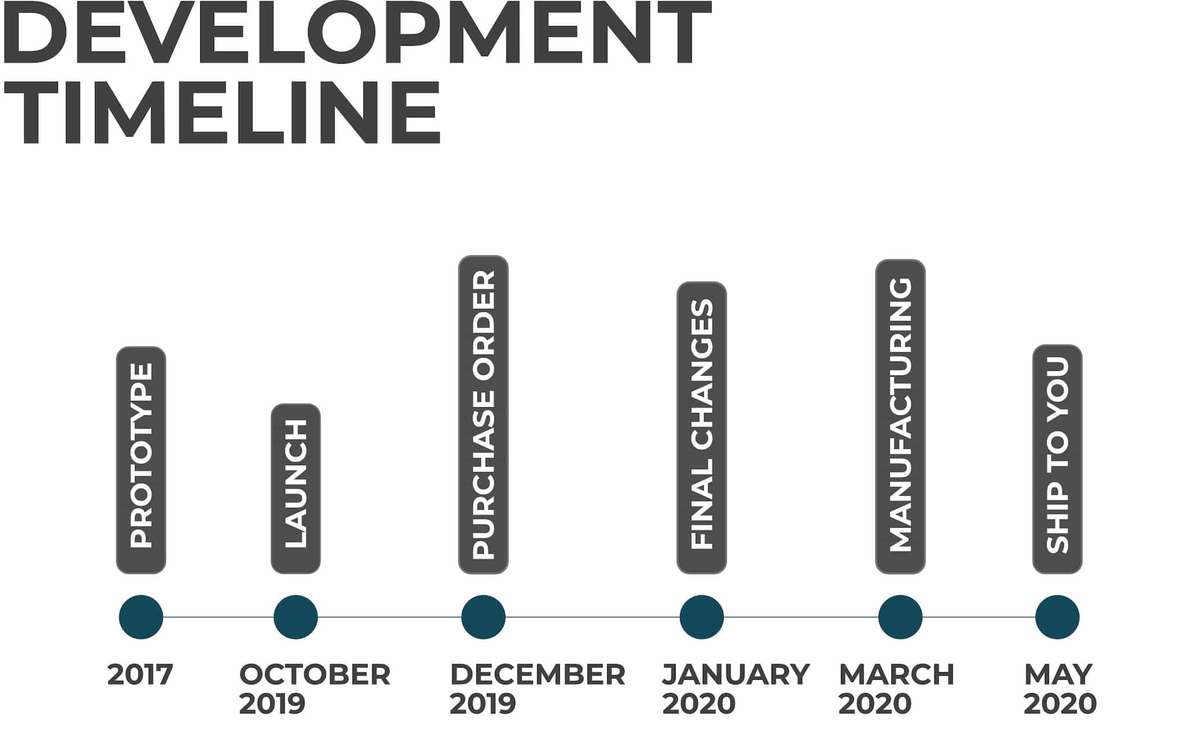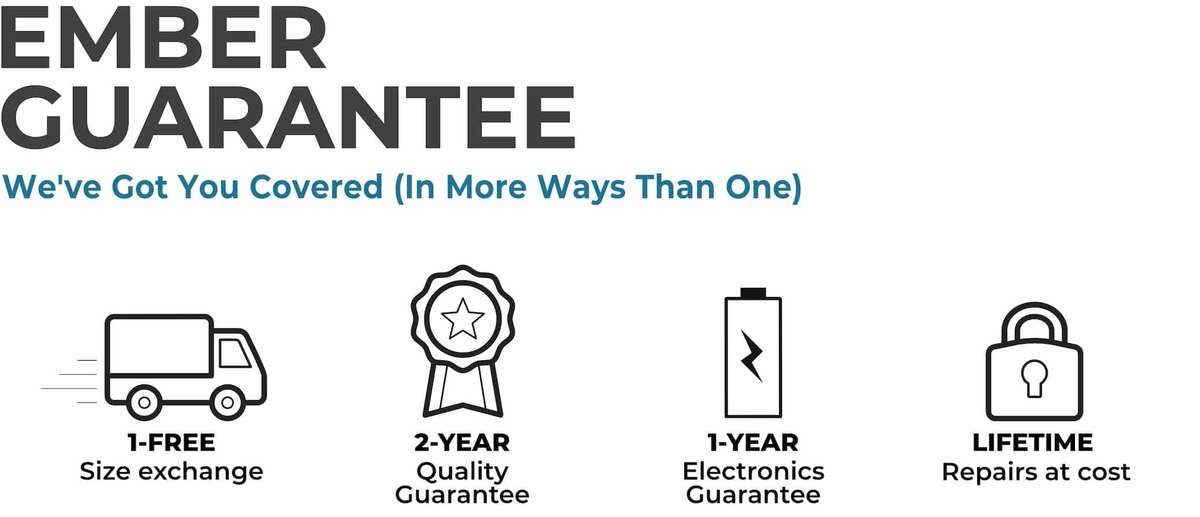 We're hell-bent on wiping out the disease and suffering caused by unclean drinking water. We've built giving back into our business model so that we can multiply our efforts and bring clean water to those in desperate need.

For every ONE branded product purchased, we're able to provide clean water for one person for an entire year!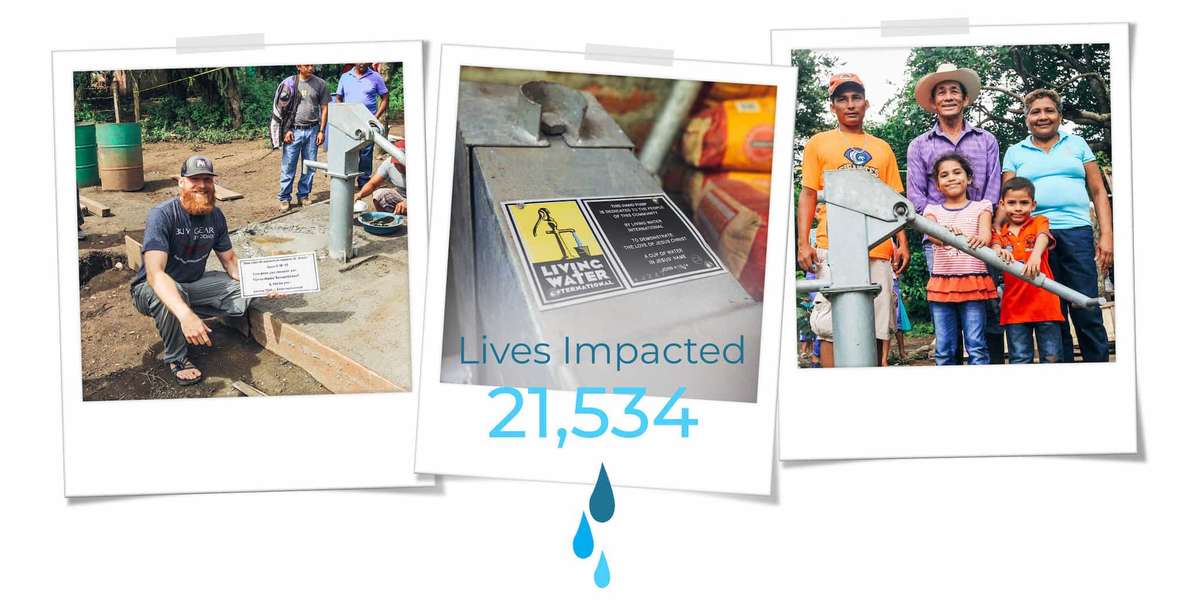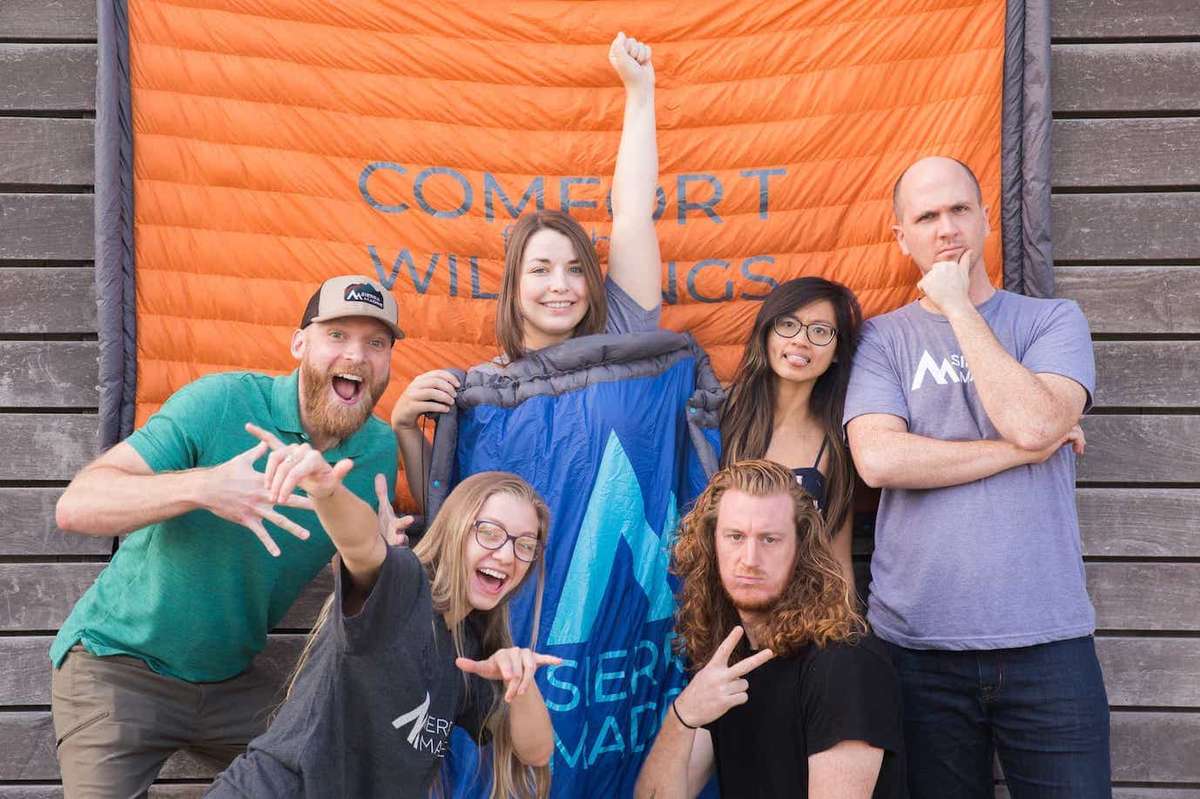 We're a small team of adventurous souls and we love creating comfort in the wild, while bringing a fresh breath of innovation to the outdoors!