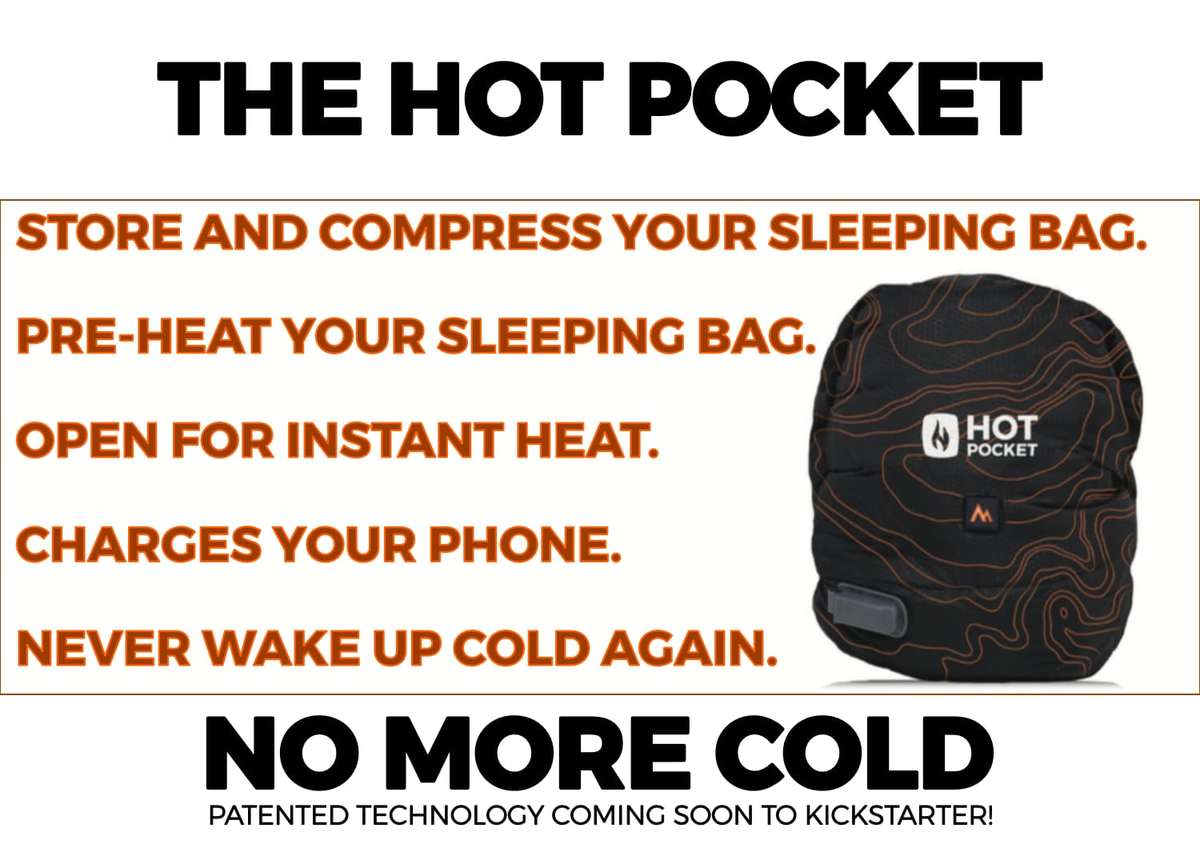 Hi, we're SIERRA MADRE we love keeping you comfy in the wild.
We've been building gear since 2010 and we've launched 5 successful Kickstarters. The Hot Pocket is going to be our 6th and you won't want to miss it!

What is it? The Hot Pocket is an insulated compression bag with battery powered heat panels inside. It weighs just ounces. It pre-heats your sleeping bag, but best of all, when you climb into your bag you can open the Hot Pocket completely and use it to apply instant heat anywhere you want it!
Meaning no more waking up shivering on your camp trips!

How do I get it? Sign up to be notified as soon as we launch the Hot Pocket on Kickstarter.

Why? you'll gain access to a ridiculously discounted price and more importantly, you'll say good bye to waking up cold at 2 am on your adventures. Sleep warm, really warm with the Hot Pocket!