Our Customers Asked For It so We're Making It!
Introducing the DelSur.
An active-mid layer that utilizes all of our material research and design we've incorporated into Ember and packages it into a non-heated, lightweight, beautiful design.

This is a brand new product that is launching as a Pre-Order. We expect this to ship no later than August.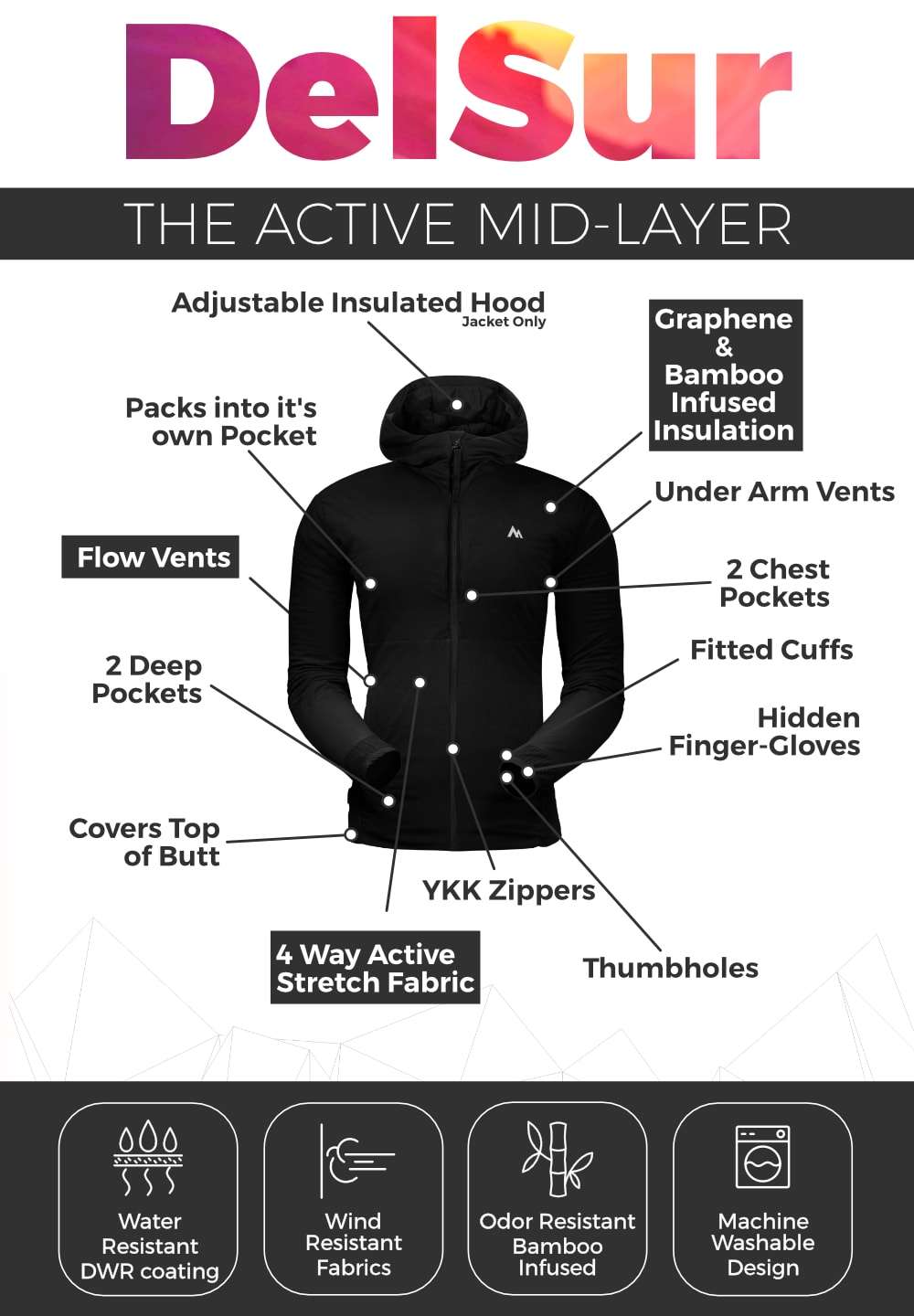 Style Options
We've created two different options for DelSur.
Full Zip Hooded Jacket
Half Zip Pullover
All Styles will be in Phantom Black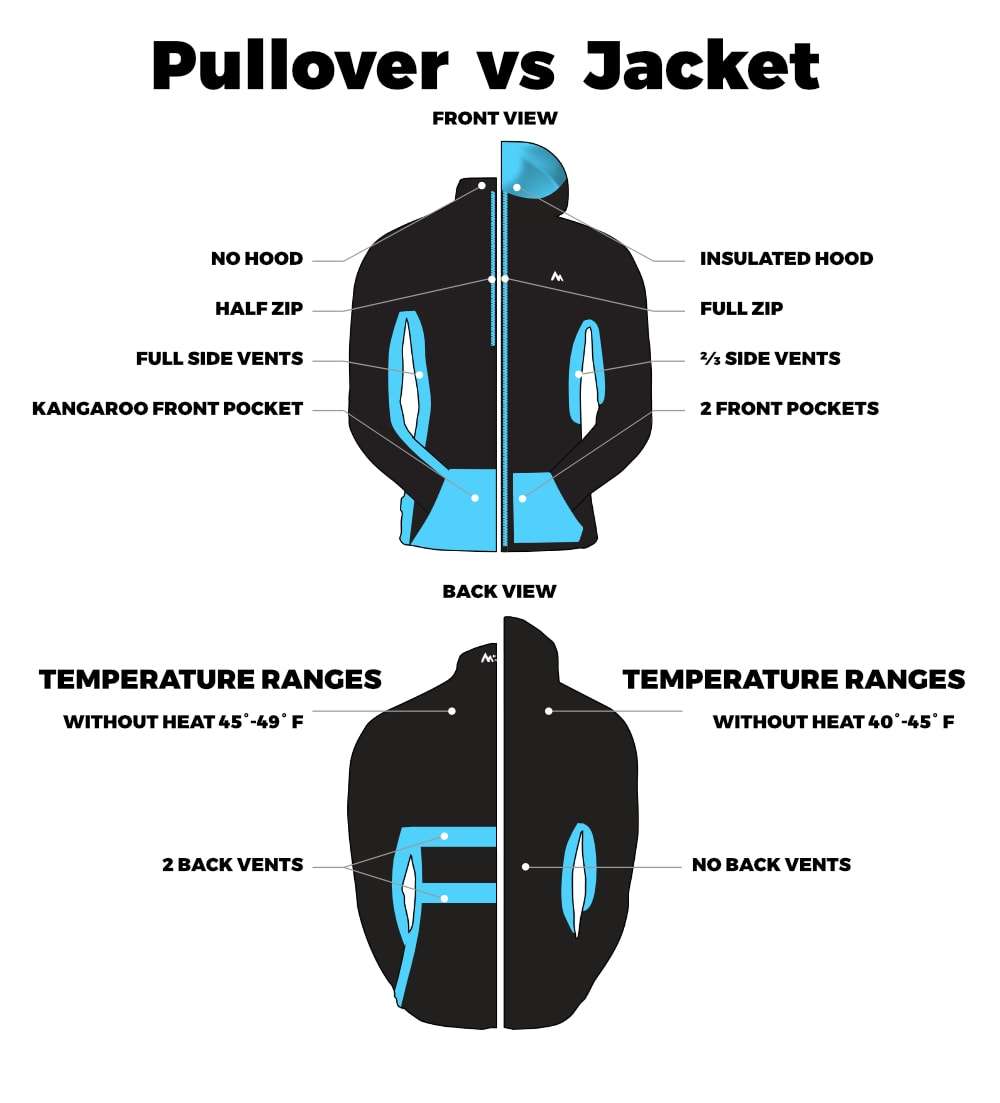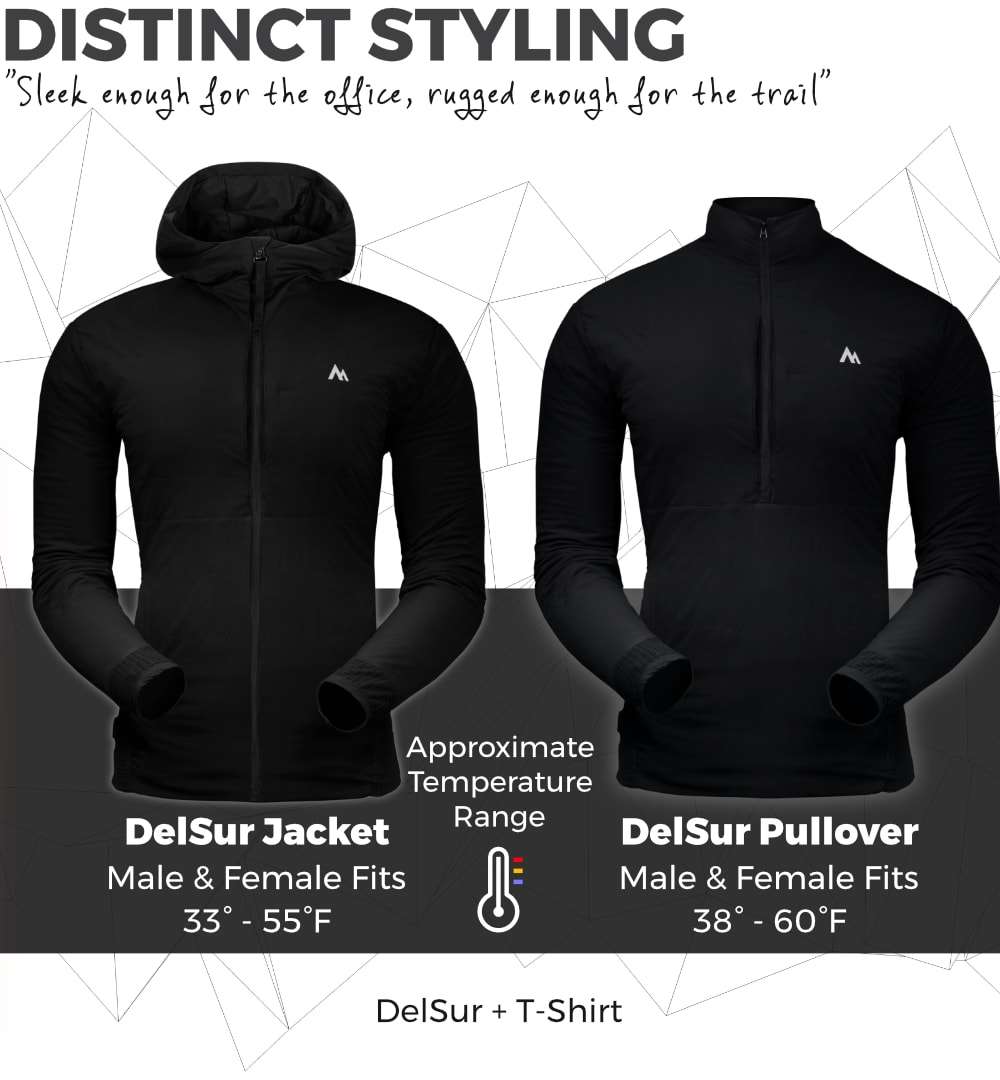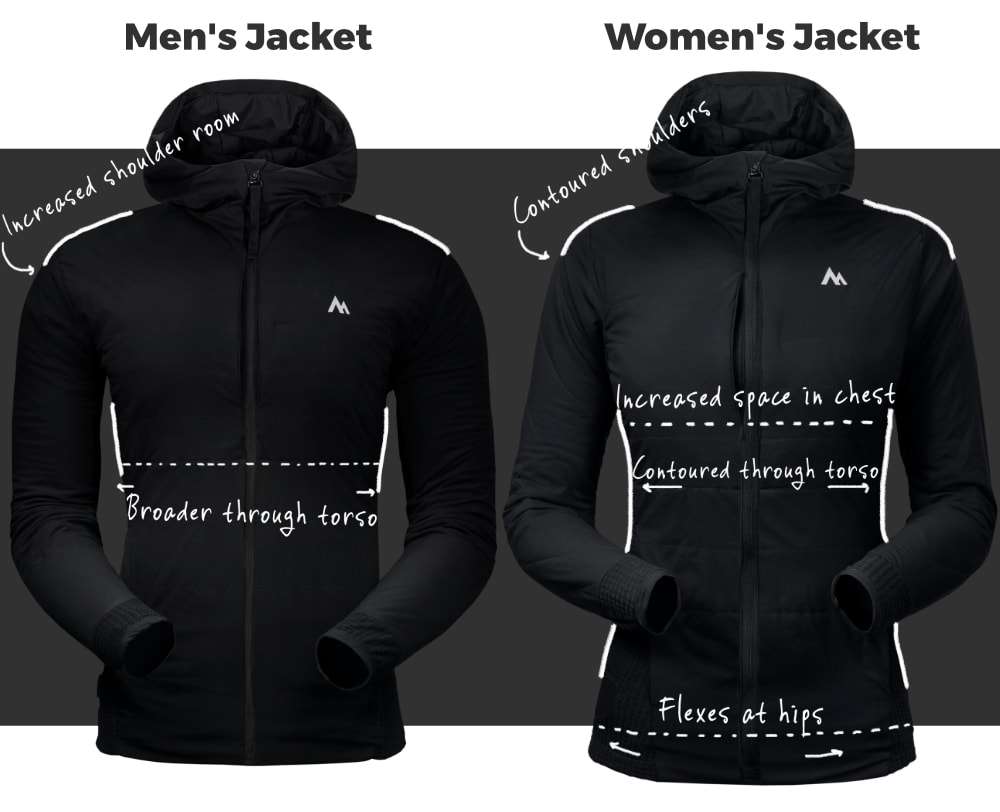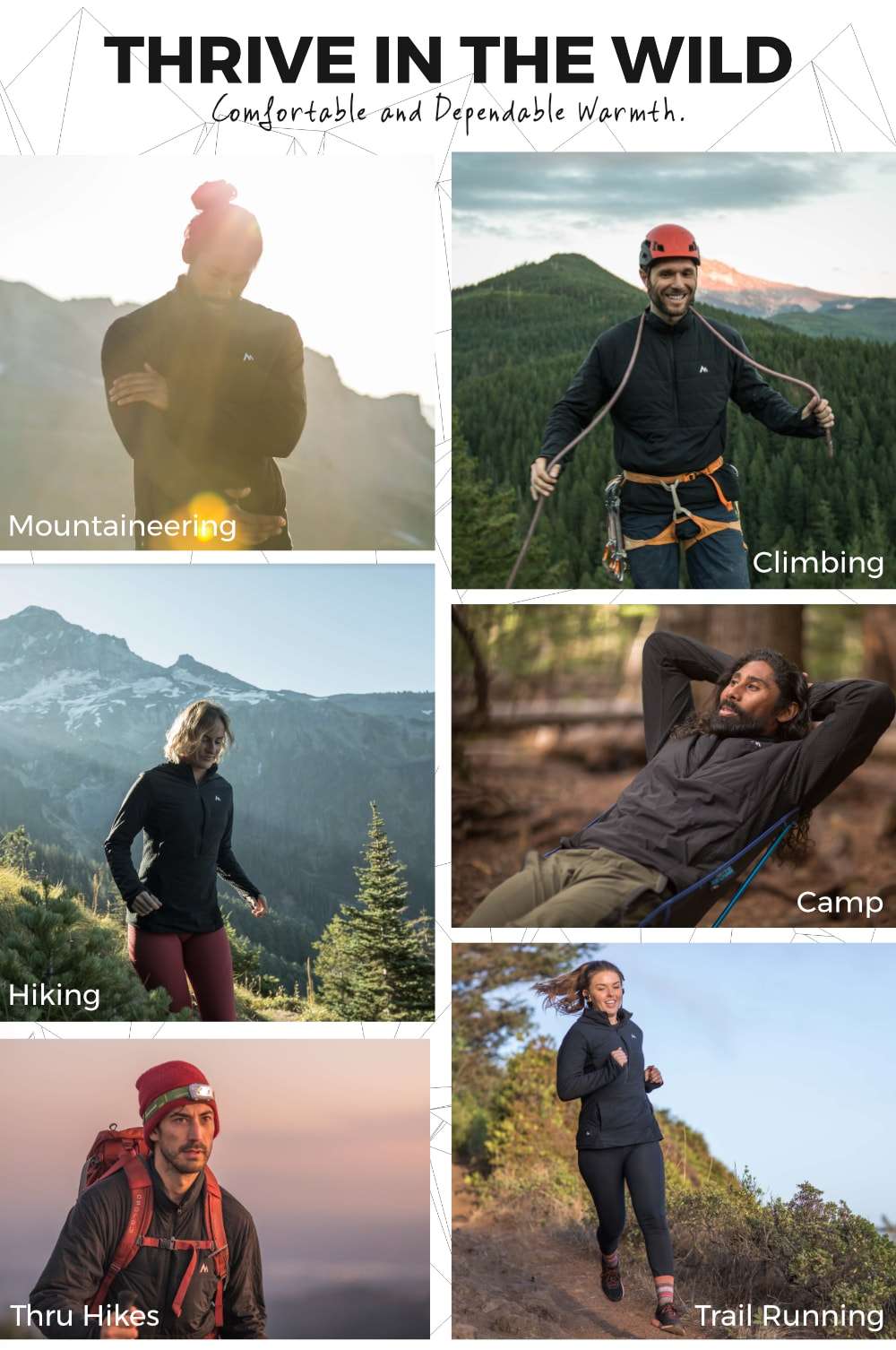 ALSO, we did tweak the Male & Female fits to make sure they work better with your body.


We all know that the number of body type variations in this world approaches infinity 🤓 that being said here are a few of the obvious differences between the Male Centric Fit and the Female Centric Fit:
In the male fit is not boxy but it's definitely not a tailored suit.
In the female fit if you like tight form-fitting, you'll probably want to drop a size. If you like to feel feminine with room to move - you should pick your normal size.
In both the male and female we have longer than standard arm lengths making sure you'll never have sleeves riding up your arms. The front of Ember will cover your belt line and the back will got to around mid cheek. (the only thing we half a$$ at Sierra Madre 😉)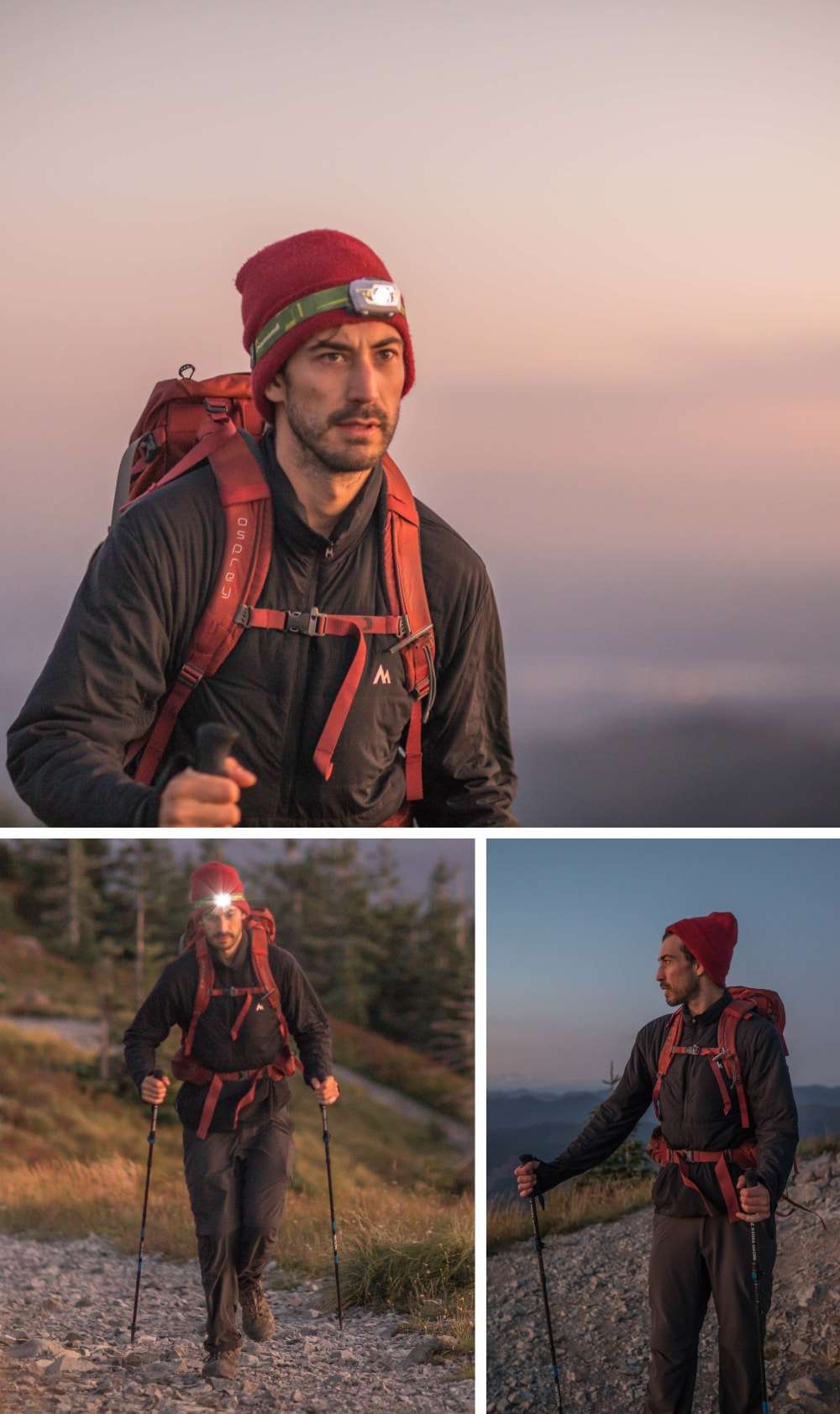 WANT TO DOUBLE CHECK? Here's how to double check your size.
If you'd like to be 100% sure on your size, who could blame you!? Just watch this video, grab a flexible measuring tape (or a string) and make your measurements.


If your measurements don't line up EXACTLY don't stress! Pick the closest size according to how you like your jackets fitting (tight or loose) and go with that!


(Pro Tip: If you don't have a flexible measuring tape, don't worry, grab a string and find your two measurement points and then measure that with a normal tape measure 😎)