Puffle 55°F | 5 in 1 Ultra-Soft Camping Quilt
Let's Compare
We didn't invent camping, we just perfected it.
Puffle 55°F | 5 in 1 Ultra-Soft Camping Quilt
55° down puffle
Only used a couple times but already can't see going back to anything else. The convertibility and the quality of the build mean no doubt I'll be buying a second come fall.
Thank you for this review with a 5-star rating, John. This means the world to us. Thank you for trusting Sierra Madre! :)
Puffle 55
Totally pleased with the Puffle 55. I'm hardly a Wilding, but this is perfect for a chilly New England home. Particularly grateful to Rod who helped me with my customer service.
So glad to hear that you are pleased with the Puffle 55°. This means the world to us. Thank you for trusting Sierra Madre!
Warmth for the wild
Out of all the sleeping bags ive tried through trial and error none compare to the puffle. I have the 40 degree puffle and its amazing for 3 season camping. I actually love using it in pufflelumpasis mode at home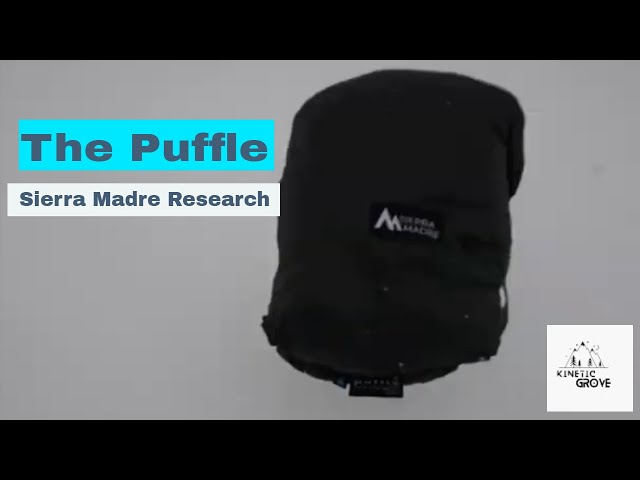 Thanks for taking the time and effort to create this review, Troy. We appreciate it. We love the video and your photo. :) Thank you for supporting Sierra Madre!
Puffle is my new lifeline
This is the first item that I have ever bought for myself that cost more than $100 to use for camping. My wife and I were looking for something to use in the hammock and back of the car for camping trips, we did some research on other top quilts before our purchase, we found the Puffle and are sooooo glad that we did. I loved the fact that the Puffle was a 5 in 1 because if it wasn't obvious from the previous comment, I am cheap. The 20 degree was so amazing that we bought a couple 55 degree Puffles also and we have only gone 2 nights of the last month after Christmas without either the 20 degree or 55 degree Puffle. We even used them one night in the car during a 20 degree night and felt awesome (my wife had a heating pad that she thought worked great until we found out that it had actually shut off after 5 minutes and what had really kept her warm was the Puffles). Only problem that we have at the moment is that there is only one more color option that we do not have and we need a set of the 40 degree Puffles forcing us to either have two of the same color or only buy one and fight over who gets the blue one on that trip (or get two and spray paint one any color we want).
If possible Sierra Madre Research, my wife caught a glimpse of a teal colored Puffle and she wants to know how to get one of the 40 degree Puffles in that color for when we are ready to get two more.
Thanks for the time and effort you've exerted to write us a good review, Topher. We are happy to know that you love it. It's funny that I imagined you fighting over one color while reading this. You guys are fantastic. Thank you for trusting the Sierra Madre products!
Your Puffle 55°F | 5 in 1 Ultra-Soft Camping Quilt question, answered.