Hot Pocket | 4 in 1 Camp Heater
Let's Compare
We didn't invent camping, we just perfected it.
Hot Pocket | 4 in 1 Camp Heater
Hot Pocket!!! This thing is cool!!!
Love my Hot Pocket, this thing is so much better then I could have expected! I love my Sierra Madre hear and wanted something to put it all in. I went with the large and it has more then enough room for anything you need for a weekend out in the wild!
So happy to know that you love your Hot Pocket, Aaron! Thank you for this 5-star review and lovely photos. We appreciate your support! :)
Great Addition to Cold Weather Prep
I bought this for my wife. She's a terrible cold weather camper. It's actually her Mother's day gift so she hasn't used it yet. I did turn it on to test and used the power bank to charge devices last weekend. It's very compact and the dual use as a stuff sack will be awesome.
That's great! We appreciate the time and effort you've taken to write us a review. Thank you for buying our Hot Pocket as a gift to your wife. Hope she'll love it.
Cool pack, does what's expected. I've used it several times already, so far we're good
Thanks for the 5-star review, Guadalupe! We greatly appreciate it. Thank you for supporting Sierra Madre!
Perfect Source of Instant Warmth
If you're like me and had issues in the past keeping warm on those cold nights when you're out camping, then this is the perfect solution. It provides instant warmth as soon as you turn it on. And like the Puffle, it's super versatile. It can be a normal heated bad, a back pack, foot heater, hand heater, stuff sack, you can put things inside to warm them up, put it in your sleeping bag to warm it up for you, and many more uses. I brought it with me on a weekend campout to Mt. Nebo State Park in Arkansas and I didn't bring any pants or a jacket because the weather prediction showed warm weather. When the temperature dropped into the 30s and 40s, the Hot Pocket (as well as my Puffle and other Sierra Madre products) kept me toasty and comfortable all night long. I would also highly suggest you get the free straps as they make it much more versatile.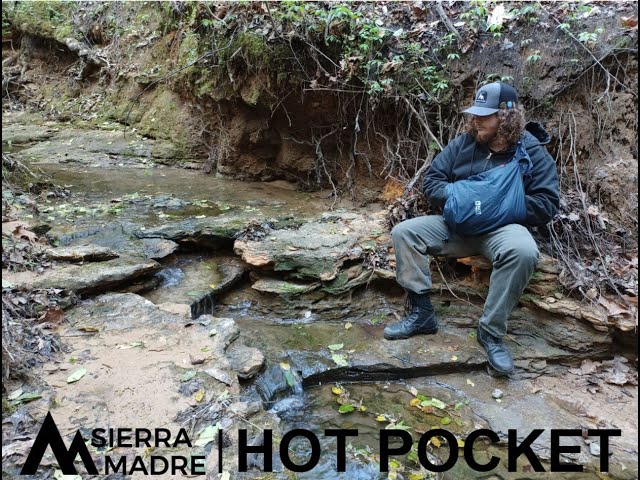 Thank you for taking the time to write us a review with a 5-star rating, Braden! It means the world to us. We appreciate your support!
Your Hot Pocket | 4 in 1 Camp Heater question, answered.